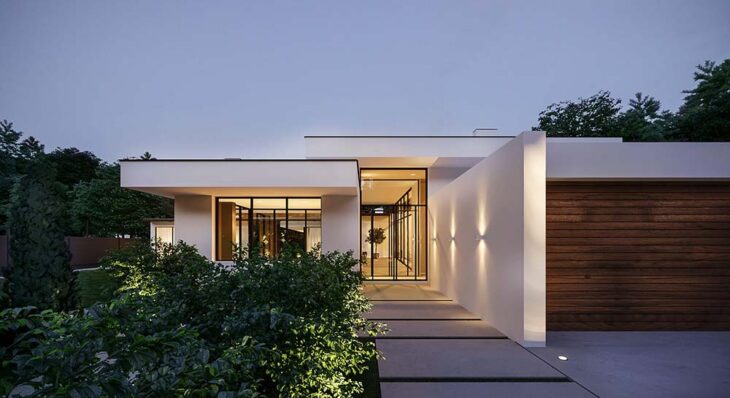 Sence Architects designed this stunning private residence in Florida. The design of the home exemplifies the ideal fusion of simplicity, warmth, and luxury. Everything evokes a carefree and cozy way of living. It's a lavish residence that serves as a highly customized, exclusive resort.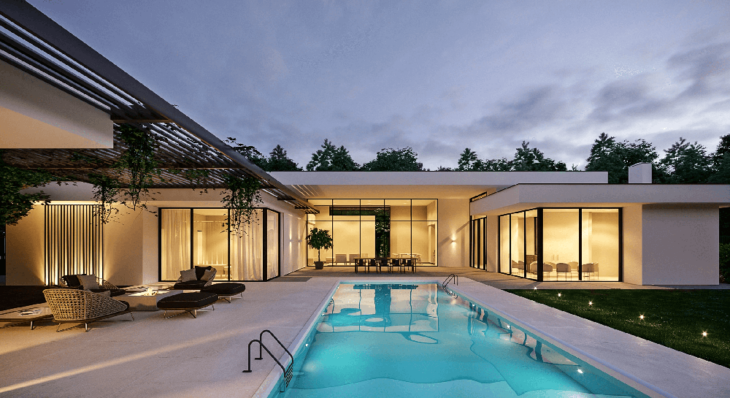 According to the client's brief, it was crucial to position a complex of two buildings on 10 acres, including the main home with a spacious area for entertaining guests and a detached summer cottage. The residences are positioned in order to hide the view of neighbring buildings. The site's courtyard may be seen from the majority of windows as a result. The architects connected the two buildings visually by placing a patio with a minimalist pool in the middle of the two.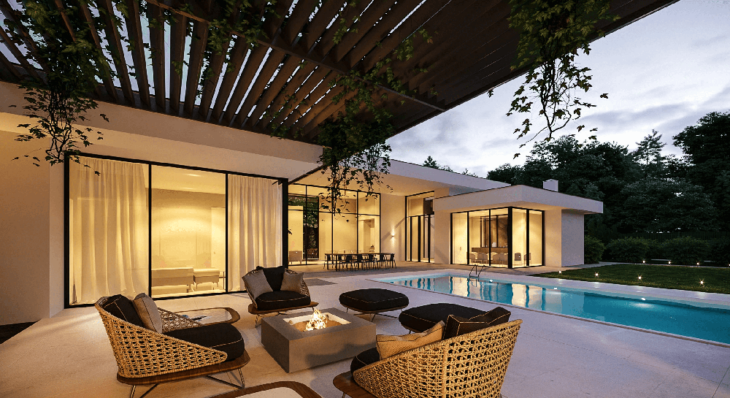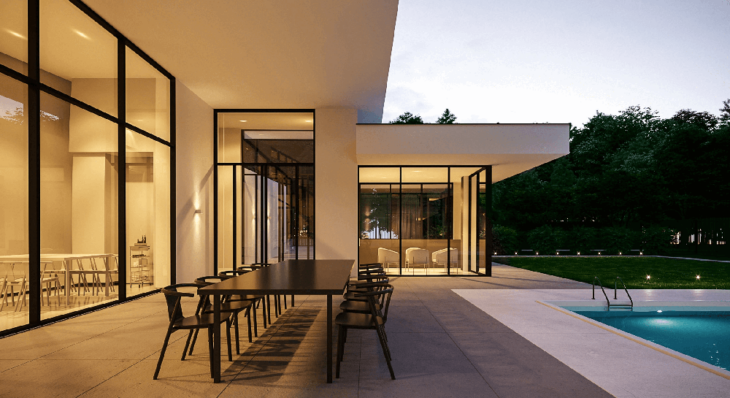 Although there is only one story, there are 420 m2 in total. It has a main house that is 250 m2 in size, and the remaining space is outside. Additionally, there is a two-car garage and two additional parking spaces in front of the garage. The main residence has a living room, kitchen, dining room, bathrooms, and 3 bedrooms.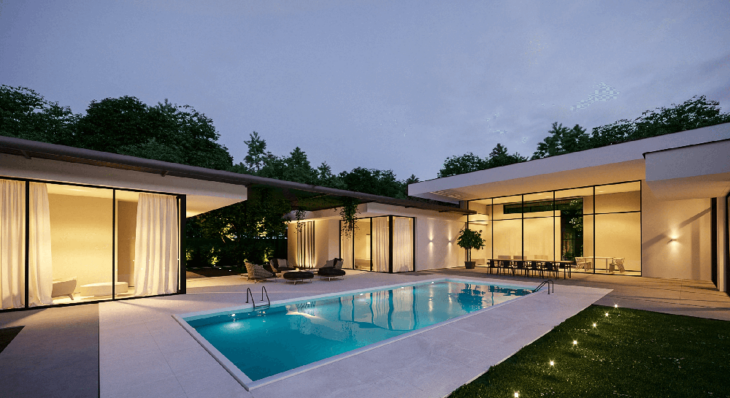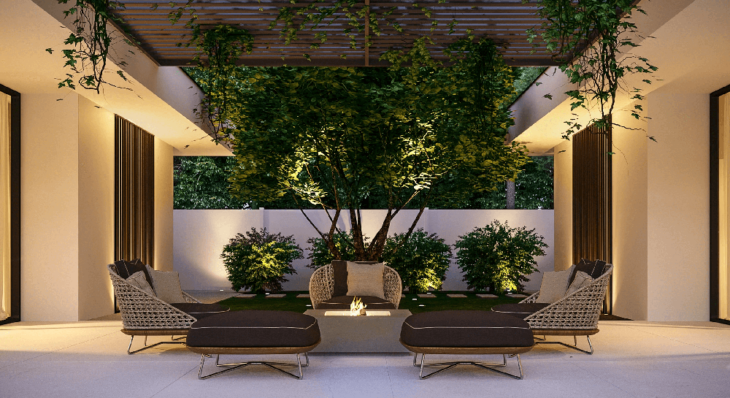 The white stone and tile facades of the house visually harmonize with the wood, large windows, and lighting system. At night, a lighting system creates a cozy lounge ambiance. In place of panoramic windows, one of the façade has horizontal windows that run along the ceiling. They provide daylight to one of the private areas of the house.
Size / 250 sq.m.
Year / 2020
Location / USA, Florida
Architecture / Sence Architects – www.sencearchitects.com