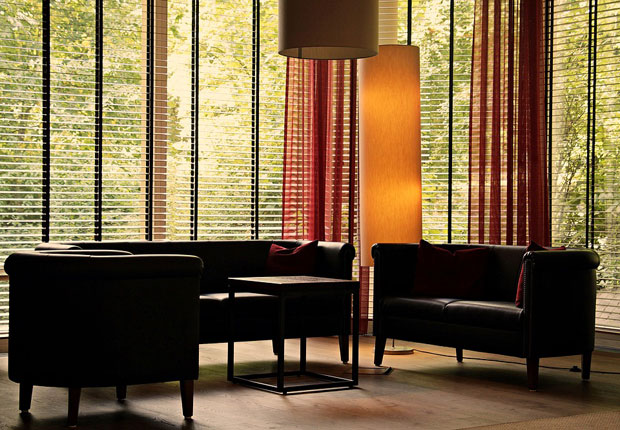 Trends are always changing, and the world of window treatments and blinds make no exception. Staying on top of all the rapidly emerging novelties can feel like an overwhelming task at times.
However, with a bit of timely information and a few key pointers that transcend fleeting trends, keeping your blinds fashionable becomes much easier and even enjoyable. With this knowledge, you'll be equipped to not just buy trendy blinds online once, but to recognise shifting trends in different blinds categories in the future.
In that spirit, here are some of the main trends of 2019 for window blinds that span colors, models, fabrics, and last but not least, technological and practical advancements.
Read more after the jump: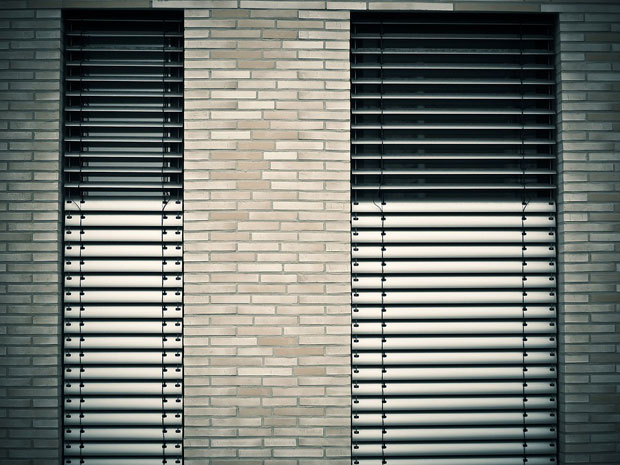 Colors
"Living Coral"
Pantone, an authority on practically anything color-related, chose "Living Coral" as the color of the year. If that wasn't enough in itself, "Living Coral" is particularly suitable for blinds, and interior design altogether, as it perfectly aligns with the preference for light and mild, yet elegant colors that has become quite ubiquitous over the last few years, especially for certain styles of spaces.
When you hear how Pantone articulates its choice, you feel an urge to go and get some "Living Coral" blinds at once:
"With consumers craving human interaction and social connection, the humanizing and heartening qualities displayed by the convivial Pantone Living Coral hit a responsive chord."
Indeed, the color is very soothing and warm, but not in the almost overwhelming way that saturated brown and wood colors can sometimes be. Instead, "Living Coral" is fresher, lighter, more seamless, almost unassuming, yet very vibrant at the same time. It instantly invokes positive, summary vibes, yet it also has the necessary class to be taken seriously and not seem frivolous, sugary, or overly light-hearted.
Pairing with "Living Coral"
Furthermore, "Living Coral" can be integrated in a number of different interior design styles and it's easily matched with quite a few colors. It can be both the focal point, as well as a beautiful filler that adds some subtle nuance.
Perhaps the most obvious pairing would be in the realm of pink, beige, sand, peach, and rose, defined by palpable gentleness that just caresses the senses. A combination between any of those colors also has a nice touch of sensuality to it and feels pronouncedly lady-like, but not girly.
For something a little less obvious that is also in line with trendy colors, "Living Coral" could be a beautiful element in a palette of Golden Lime, Forest Biome, Storm Gray, Twill, Martini Olive, and Mauvewood.
Those two palettes reveal that green is still highly relevant and also highlight the timeless love for shades of beige, sand and light brown for their boundless versatility and pronounced sophistication.
Charcoal Gray and Slate
However, charcoal gray and slate might be threatening the dominance of white and beige in the realm of neutral colors for blinds. Of course, the latter two work particularly well with certain hues, especially ones that are close to them in the spectrum, as is the case with "Living Coral." However, when it comes to strictly neutral colors regardless of the focal point, people are starting to lean toward charcoal gray and slate for their depth and character, as well as their ability to bring out windows without being bold.
Fabrics
In terms of fabrics, one of the popular choices is mixed patterns, as in a combination of different prints and textures that lends itself well to both modern and vintage styles of interior design.
And when you consider that cotton is making a comeback, a pattern starts to emerge, which is consistent with the color preferences – people are going for versatility and balance, or in other words, the happy medium. Other popular choices include blackout fabric, which can be PVC throughout or PVC on one side and fabric on the other; screen-type fabrics as they tone down brightness and make light milder without creating complete darkness; and environmentally friendly choices in recycled PVC and wood – great news that alludes to the all-around higher environmental consciousness.
Not to mention wood is a timeless classic for blinds anyway, and interior design altogether, that works in many different nuances and combinations. Plus, faux wood blinds are universally celebrated for their practicality, as this material isn't susceptible to the plight of inner spaces all over the world – mold and damp, which are still going strong in 2019.

Venetian Blinds
Venetian blinds are going as strong as ever, especially with the new trend of incorporating them into double glazing – a nice adaptation that just goes to show the timeless appeal and versatility of this absolute classic.
Panel Track Blinds Instead of Vertical Blinds
Panel track blinds are giving vertical blinds a run for their money, it seems. While vertical blinds will probably never go completely out of style, one can see how panel track blinds can gain their spot, being reminiscent of a sleeker, more modern version of them. They come in multiple, rich textures and fabrics and look extremely neat when opened.
Combining Blinds with Curtains and Valances
In 2019, people seem to be thinking more and more outside the box. In that spirit, another trend for blinds doesn't actually only concern blinds.
People seem to love augmenting blinds with valances, cornices and swags, which creates a more lavish, voluptuous vibe that can really give a room some character.
For example, you can go for a more subtle effect with an unassuming valance, which is probably the safer choice anyway, considering you're already adding an extra element and you need to be careful not to overcrowd the design.
However, if you're confident in your creativity, you can take it up a notch and have a scarf valance cascade down the sides of a window, softening the angular, somewhat pointy feel blinds can have. If you manage to pull it off, this combination is truly stylish and is bound to make an impression. Something like this can feel particularly sensual in a bedroom setting.
Aero Roller Blinds
Technology is washing over more and more aspects of our lives, and we start seeing this trend in blinds, too. With the advent of smart homes, smart blinds are naturally gaining more popularity.
Aero roller blinds are still a fairly new creation, but they already have fervent supporters. With their dual fabric system and auto rise and child safety features, aero roller blinds have all the makings of a hit commodity in today's day and age.
Even though trends tend to change at a rapid and constant pace, it's important to differentiate trends from fads. We've picked out only quality trends which are here to stay, at least for the foreseeable future.