Megowan Architectural designed these two stunning townhouses located in the inner Melbourne suburb of Malvern. Take a look at the complete story after the jump.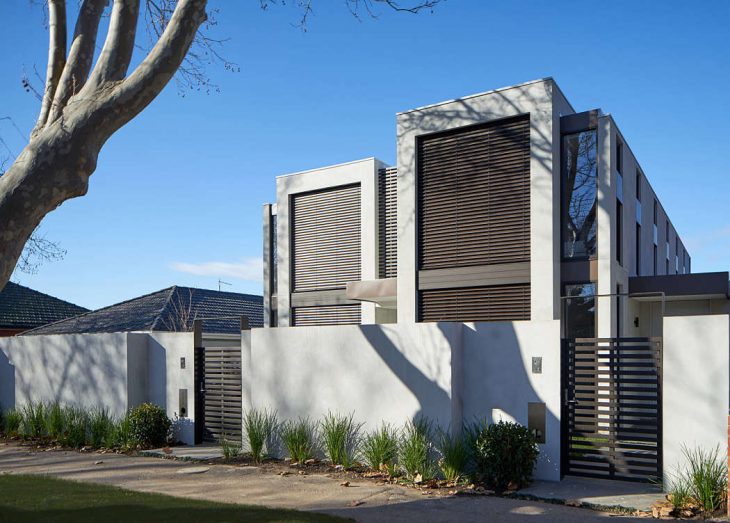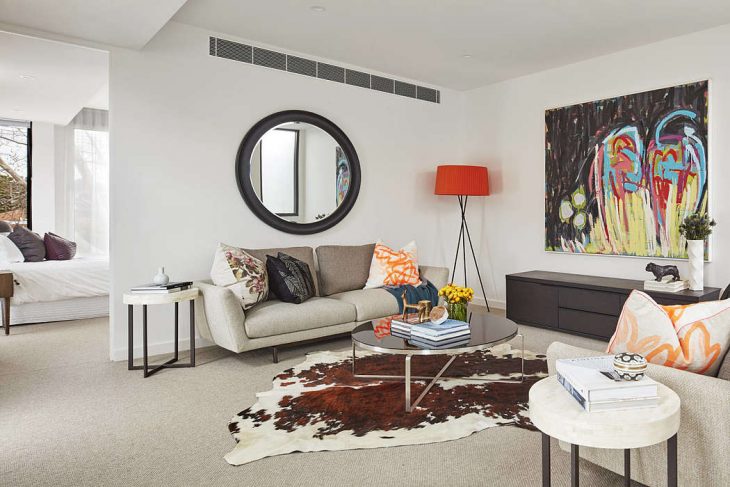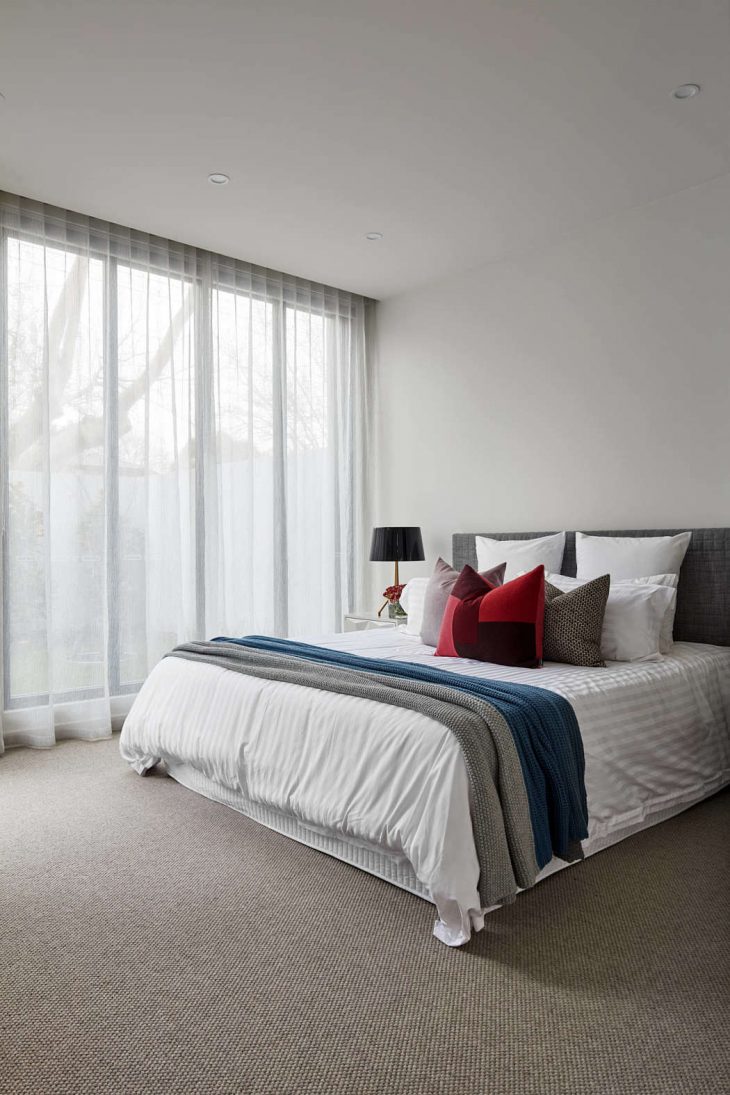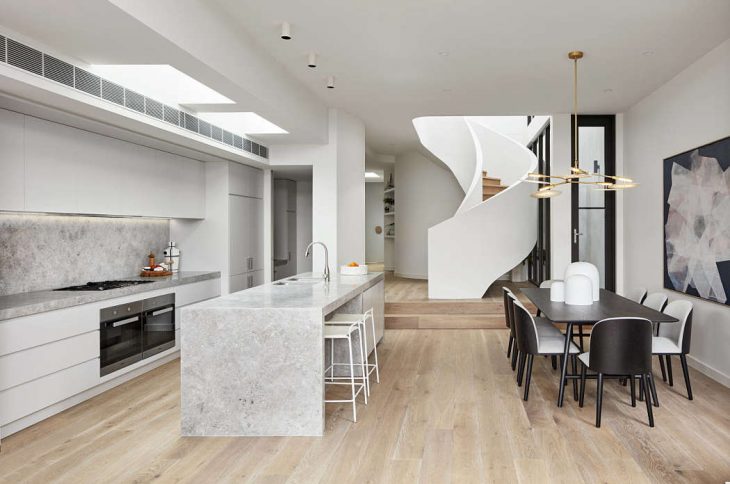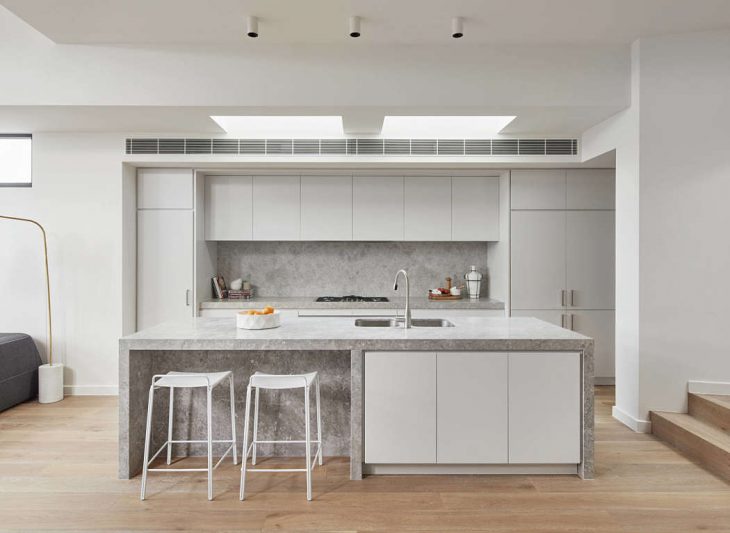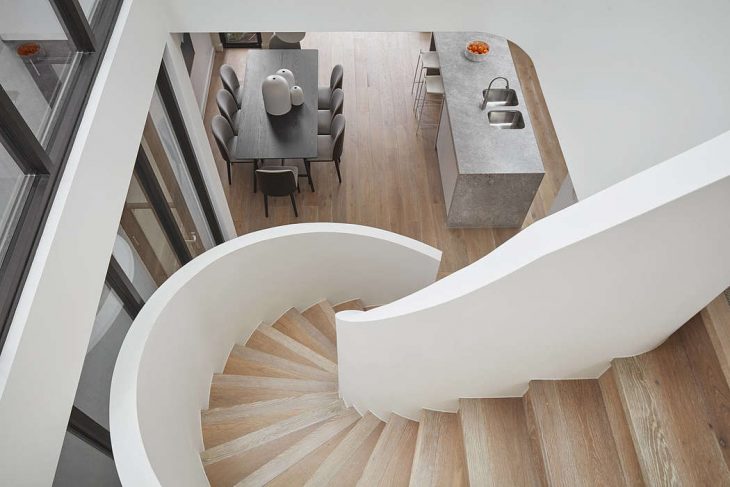 From the architects: A simple yet distinguished exterior palette of shale grey render, bronze aluminium and zinc set the tone for a balanced and sophisticated interior. Upon entry, the external orthogonal forms unravel to reveal a sinuous set of curved walls that lead to a double height void with a sculptural spiral stair. The interior features slabs of New Savoir limestone, European oak floors, brushed nickel fixtures, tonal grey joinery and Japanese glazed ceramic finger tiles as an elemental backdrop that allows the volumetric spaces and light of each home to become the distinctive features.
Floor to ceiling windows and doors with external blinds, fixed perforated and horizontal screens bring different levels of dappled light deep into each room. In addition to the previously mentioned double height void, skylights, light courts, clerestorey windows and up to 3.6m high ceilings were all strategies implemented to ensure that the southern townhouse in the pair would receive near equal levels of natural daylight to the north facing home. In doing so, the design for the Cressy Street Townhouses was able to make efficient spatial use of the site without the compromise of daylight so often found in the semidetached typology.
In large part, the success of the Cressy Street Townhouses can be found in the way the natural light becomes a sculpted and manipulated material within the spaces that emphasizes and animates the juxtaposition between fluid and rigid forms.
Photography by Peter Clarke
Find more projects by Megowan Architectural: m-a.com.au