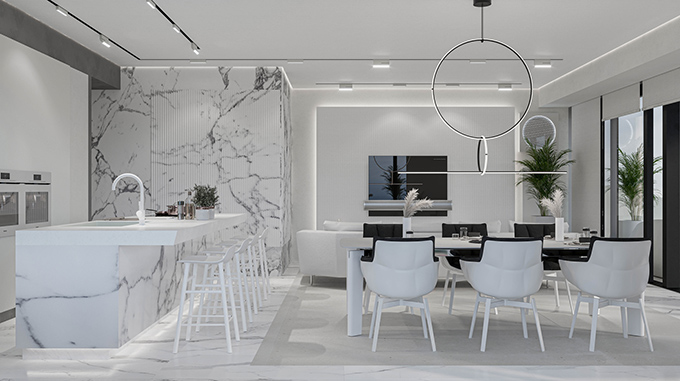 STIPFOLD have recently completed their latest interior design project – Furrow. The 150 m2 apartment in Tbilisi, Georgia features a minimalist interior design with clear lines and a white color scheme that create a cozy and bright living space. Take a look at the complete story after the jump.
From the architects: The gently alternating textures and the shades of white accentuate the layers in the space and create coziness in the bright interior. A large light grey segment on the living room floor, which outlines the area serves as a substitute to a carpet.
The vertical line carvings are integrated into all three main elements used in the design: Calacatta marble, the white-painted furniture and a mild grey tone in the kitchen. These lines evoke cohesiveness and refine a character of the interior. Delicate lines and curvatures of the lighting also carry the same mood throughout the apartment. A shower head and a bathtub tap are also minimalistic. The shower glass door is engraved with vertical lines as well. A wooden floor, only used in the master bedroom brings warmth into the interior.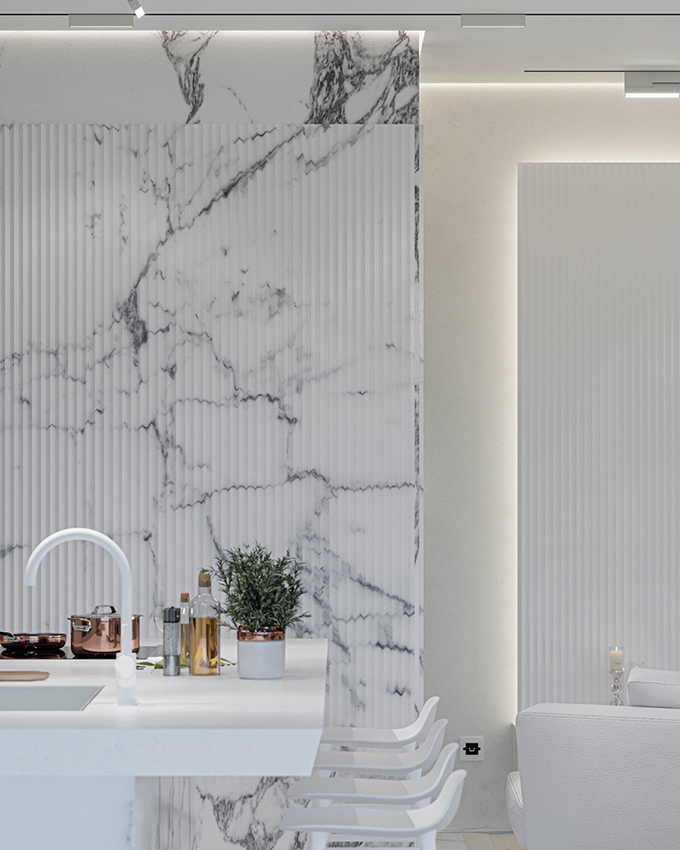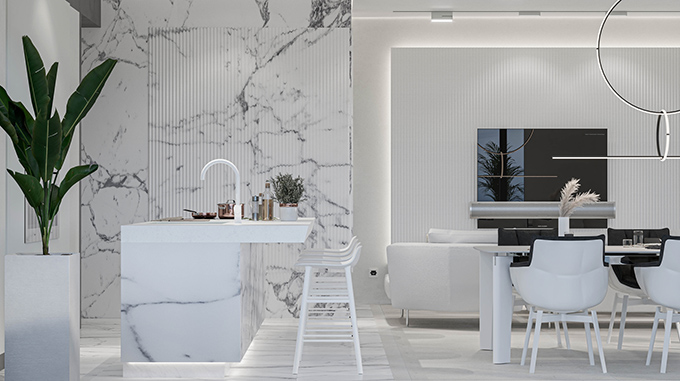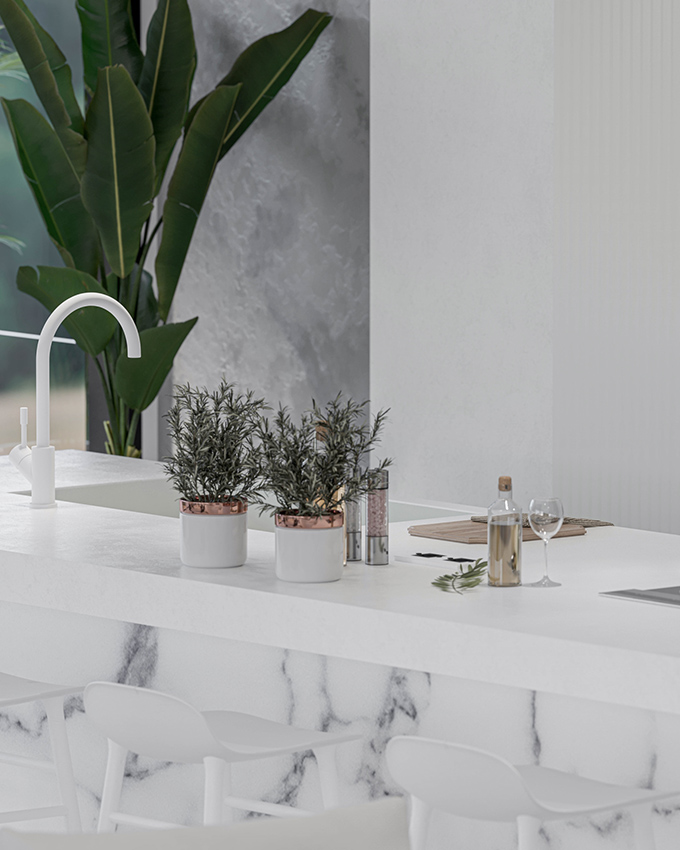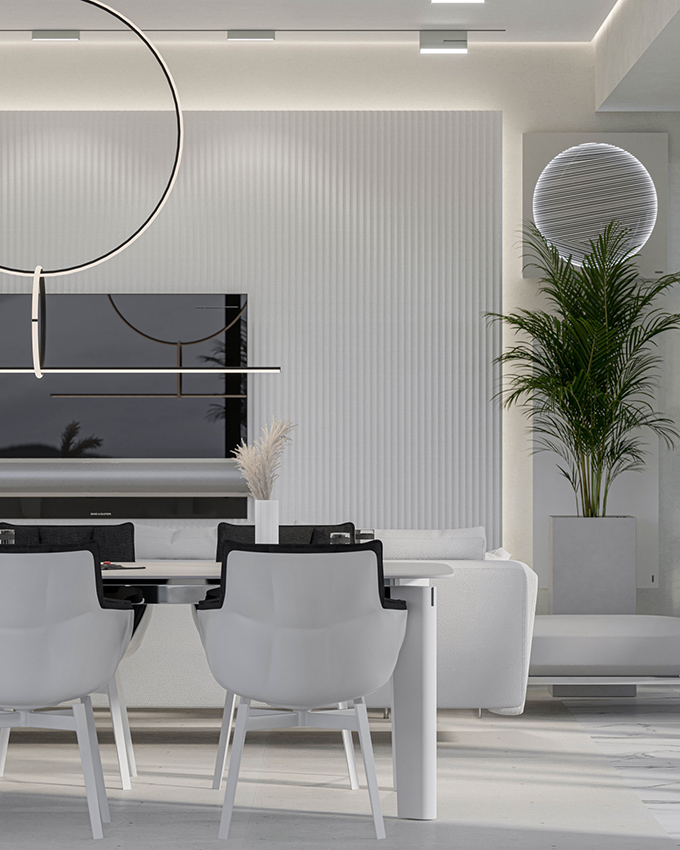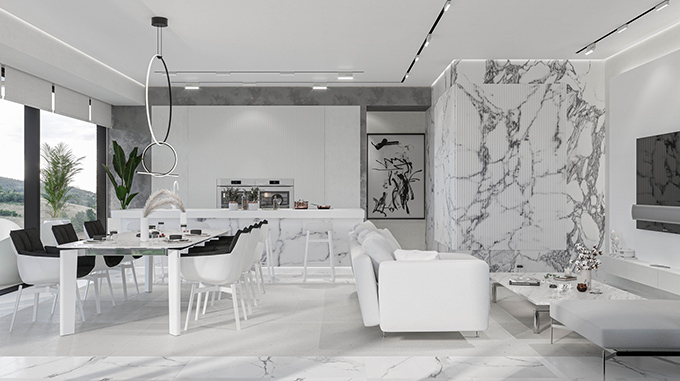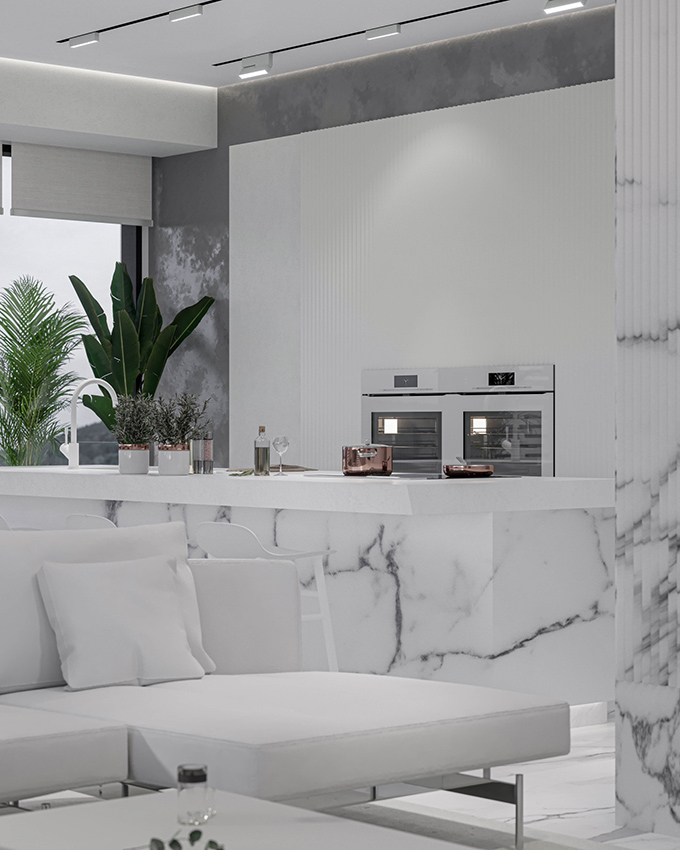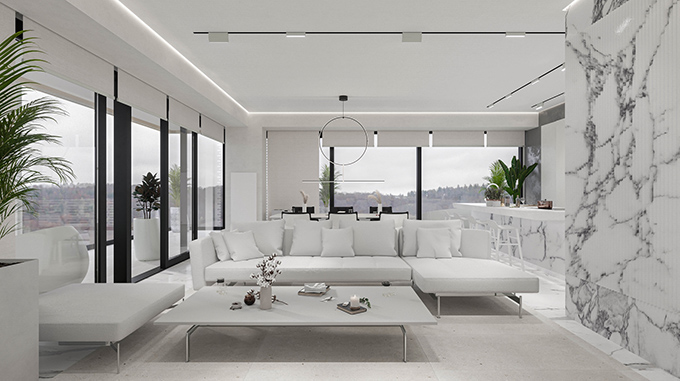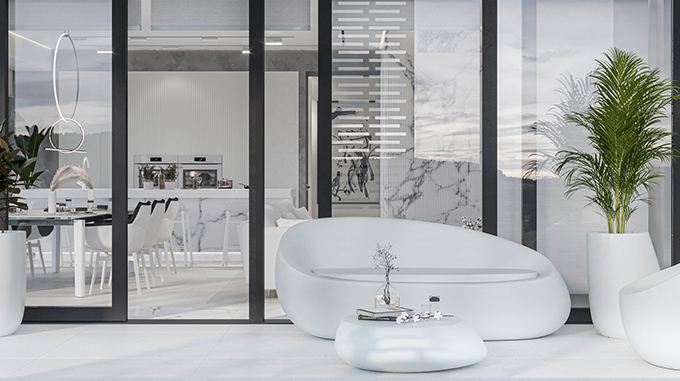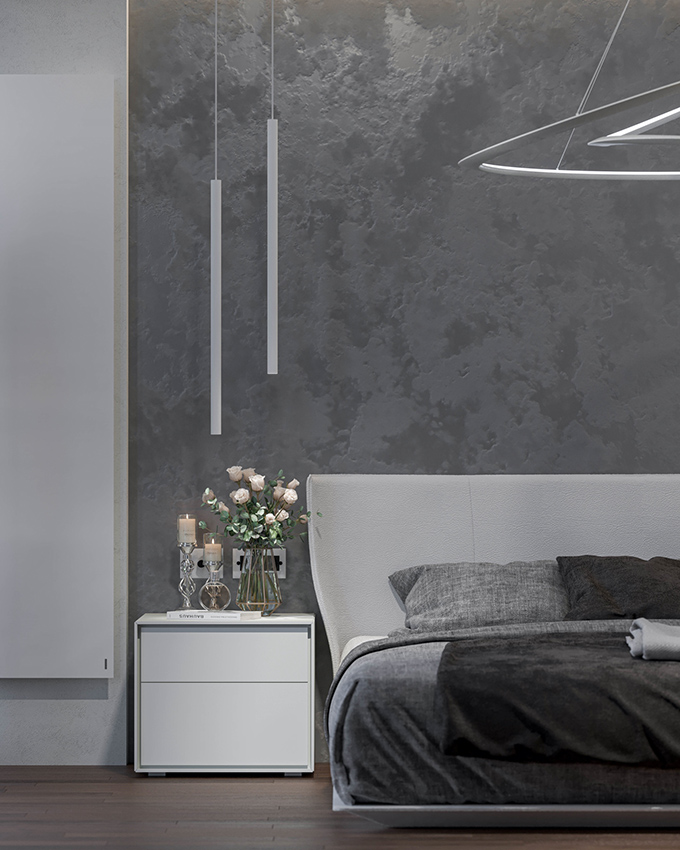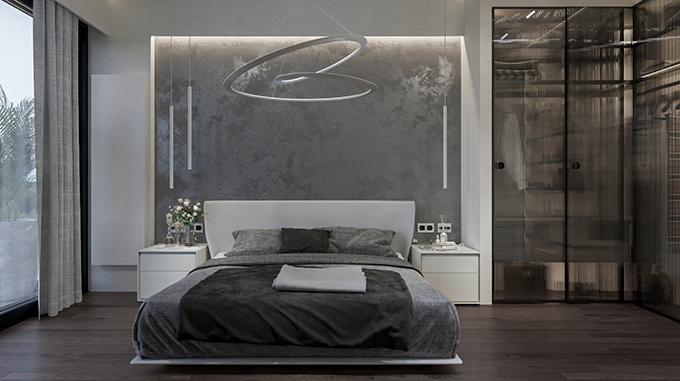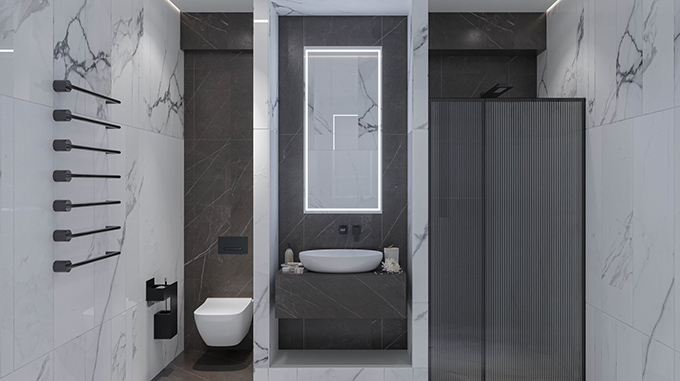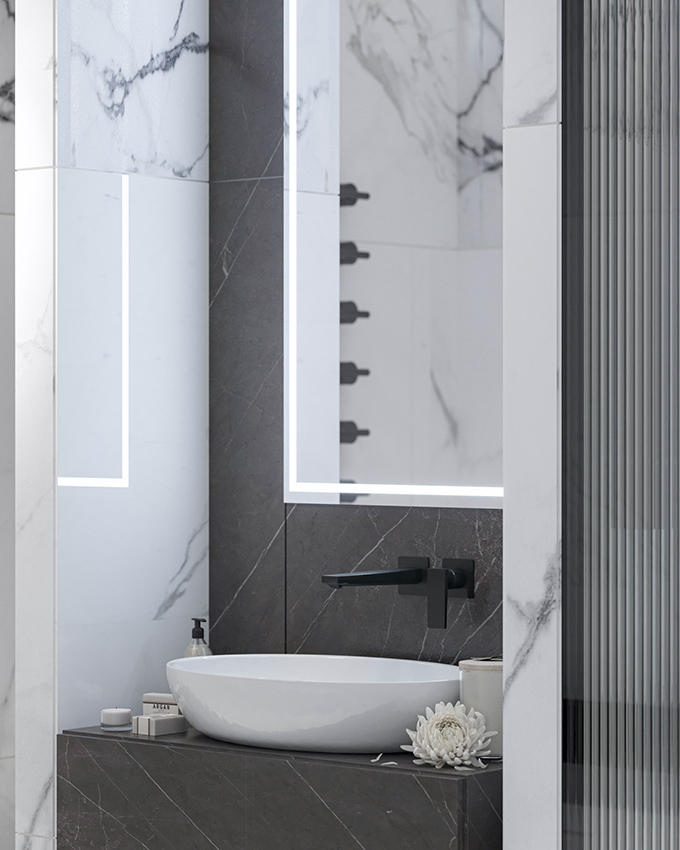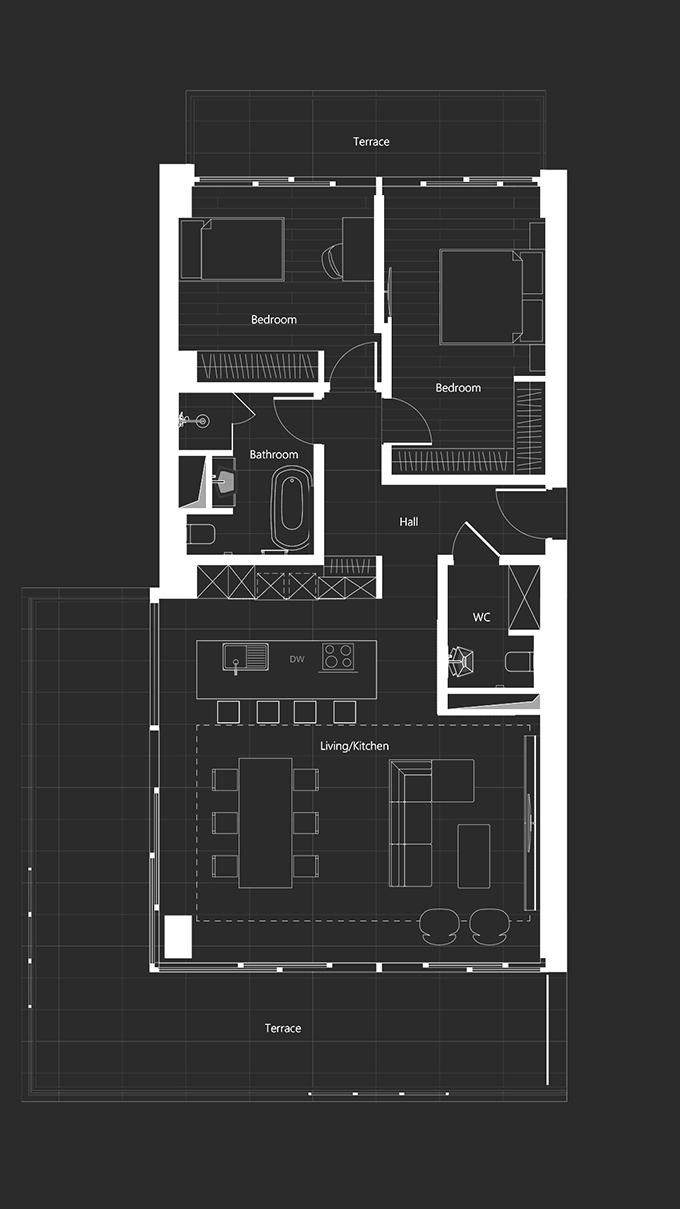 Architecture: STIPFOLD
Project Team: Beka Pkhakadze / George Bendelava / Levan Gogava
Copywriter: Mika Motskobili
Location: Tbilisi / Georgia
Type: Residential Interior
Area: 150 m²
Year: 2019
Status: In Progress
Discover more projects by STIPFOLD: stipfold.ge