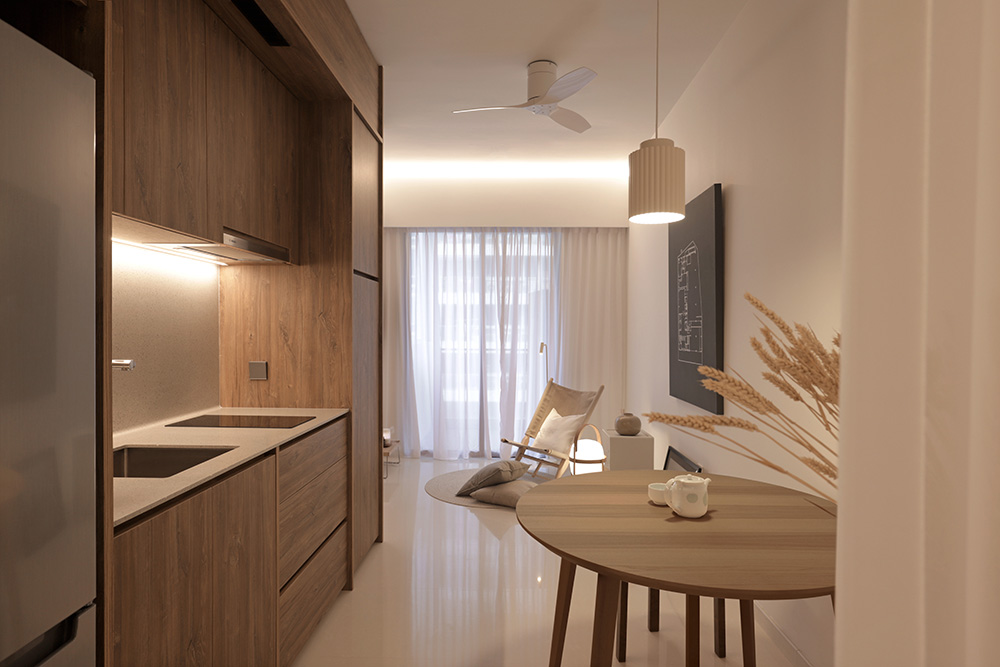 Studio Wills + Architects, a Singapore-based architectural firm specializing in residential architecture and interiors, has recently wrapped up an interior renovation project for a compact condominium apartment. The proposed design entails a strategic reconfiguration of storage areas to optimize spatial relationships and augment storage capacity in response to the requirements of the new owner. The dwelling features a Timber Box that serves as the central hub for daily activities such as dining, sleeping, and living.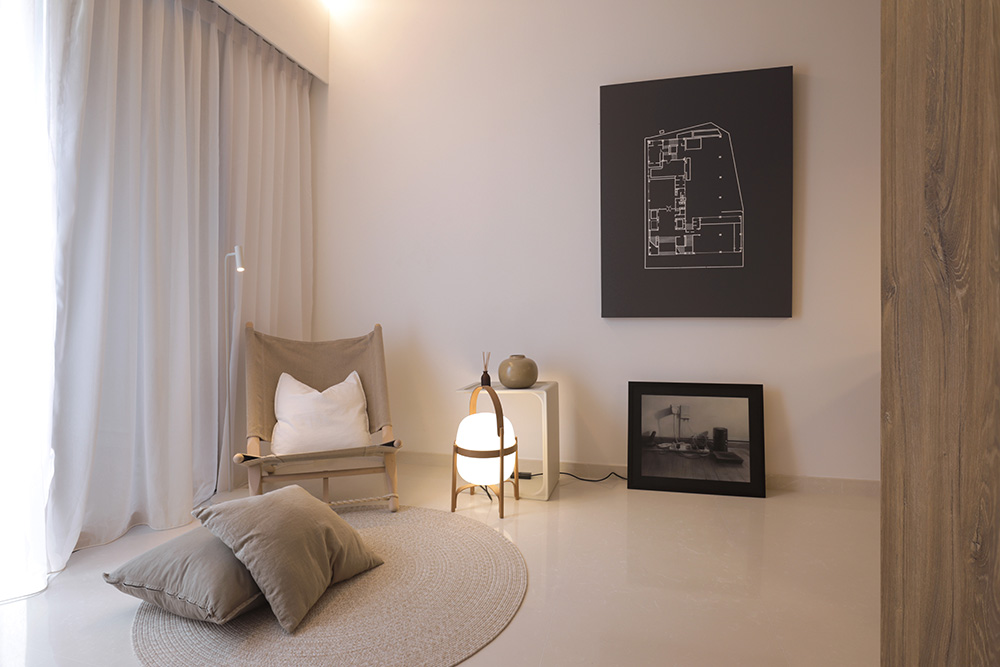 The carefully designed lighting scheme contributes to the warm and inviting ambiance, while strategically arranged furnishings serve as key elements within the spatial flow. The strategic use of loose furniture and accessories provides the owner with flexibility in rearranging the space as needed, eliminating the need for redundant pieces.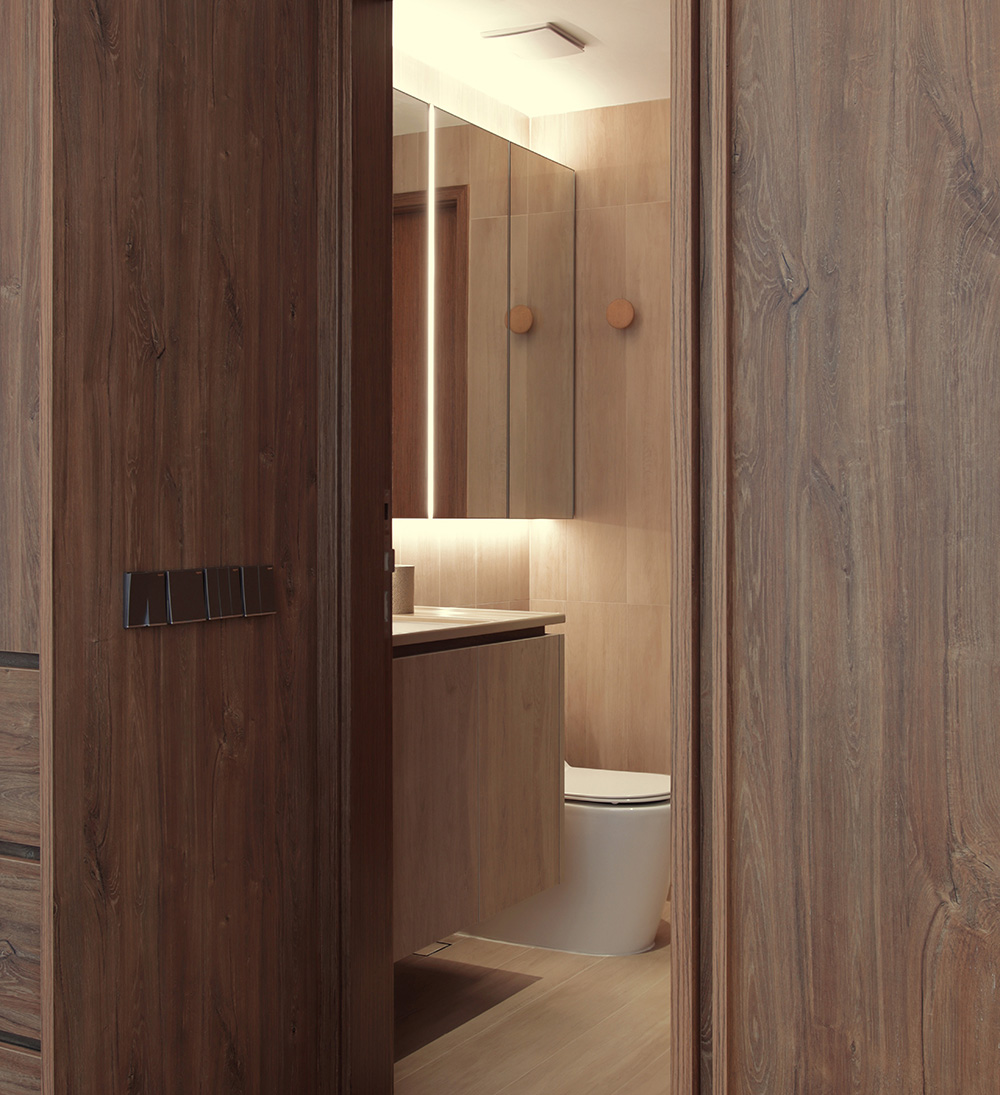 The box incorporates the pre-existing kitchen core, restroom, and supplementary space adjacent to the entrance hall. Adjacent to the entryway, there is a designated area for shoe storage, a versatile storage unit, and a compartment specifically designed for the distribution board (DB). Ng incorporated a flip-up panel in the kitchen area to provide convenient access to services. Adjacent to the sleeping quarters, bespoke wardrobes elegantly frame the entrance to the en suite bathroom.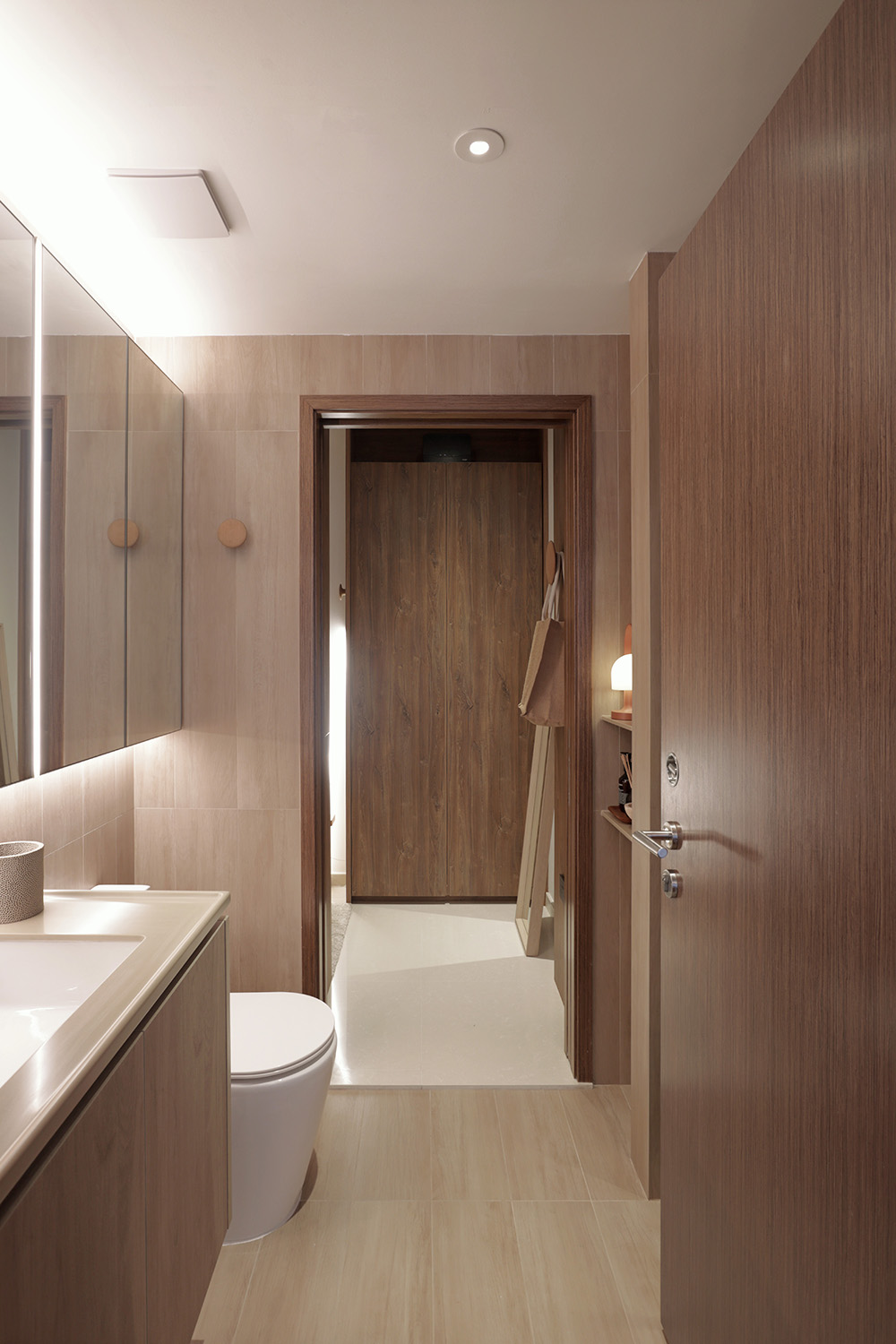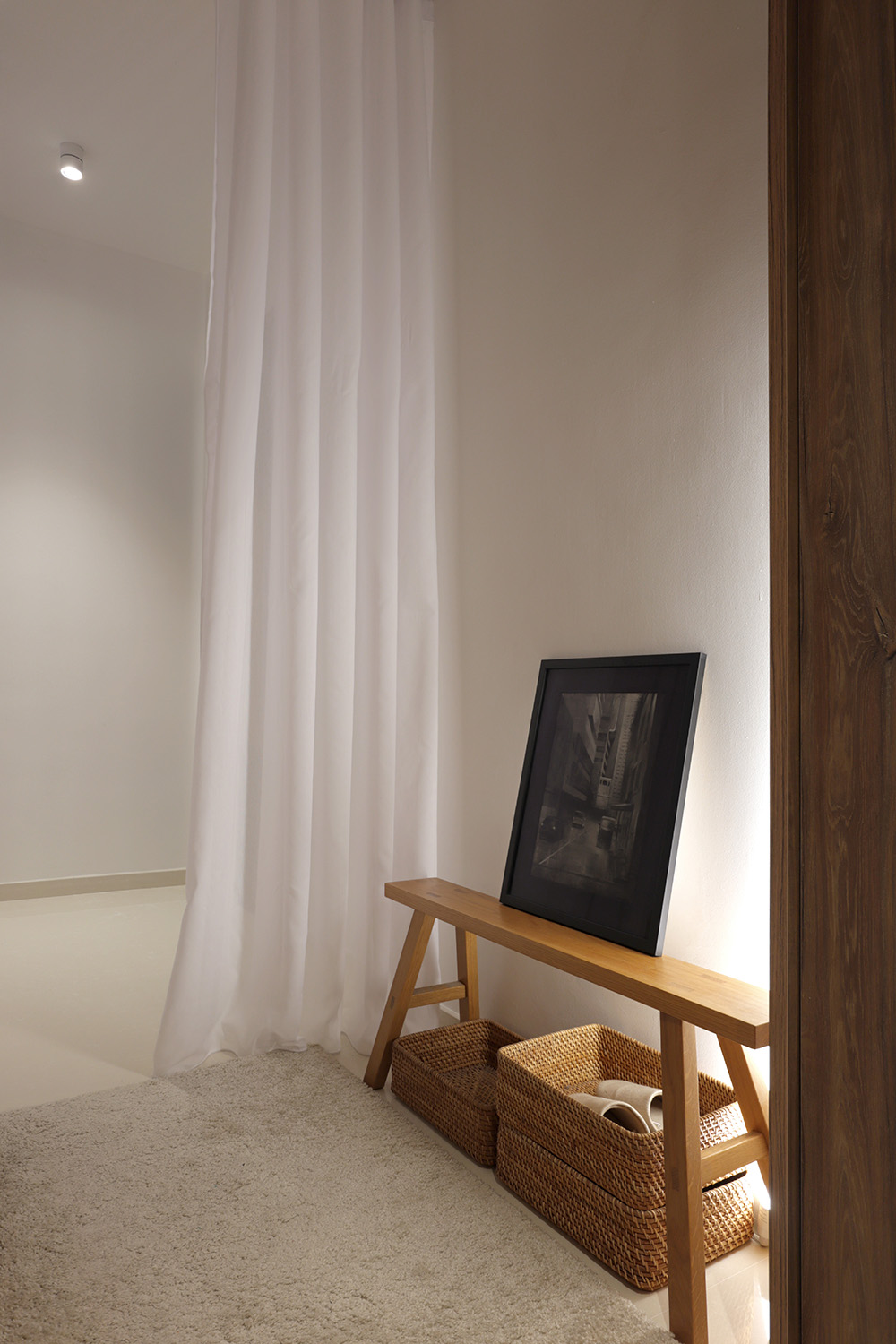 This multifunctional box serves as a formal transition point between the anteroom and bathroom on one side, and the bedroom and bathroom on the other, in addition to providing storage.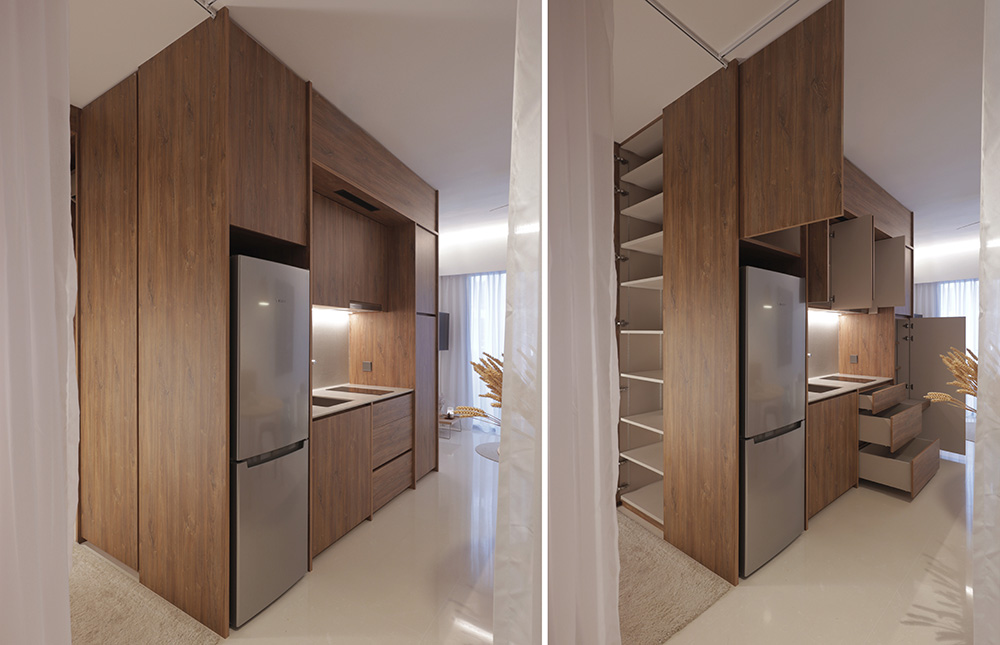 The curtains serve as a subtle partition, creating a sense of separation while maintaining a visual connection between the spaces through their translucent quality. The space offers a multi-dimensional and time-shifted encounter with a cozy urban dwelling, imbued with gentle illumination.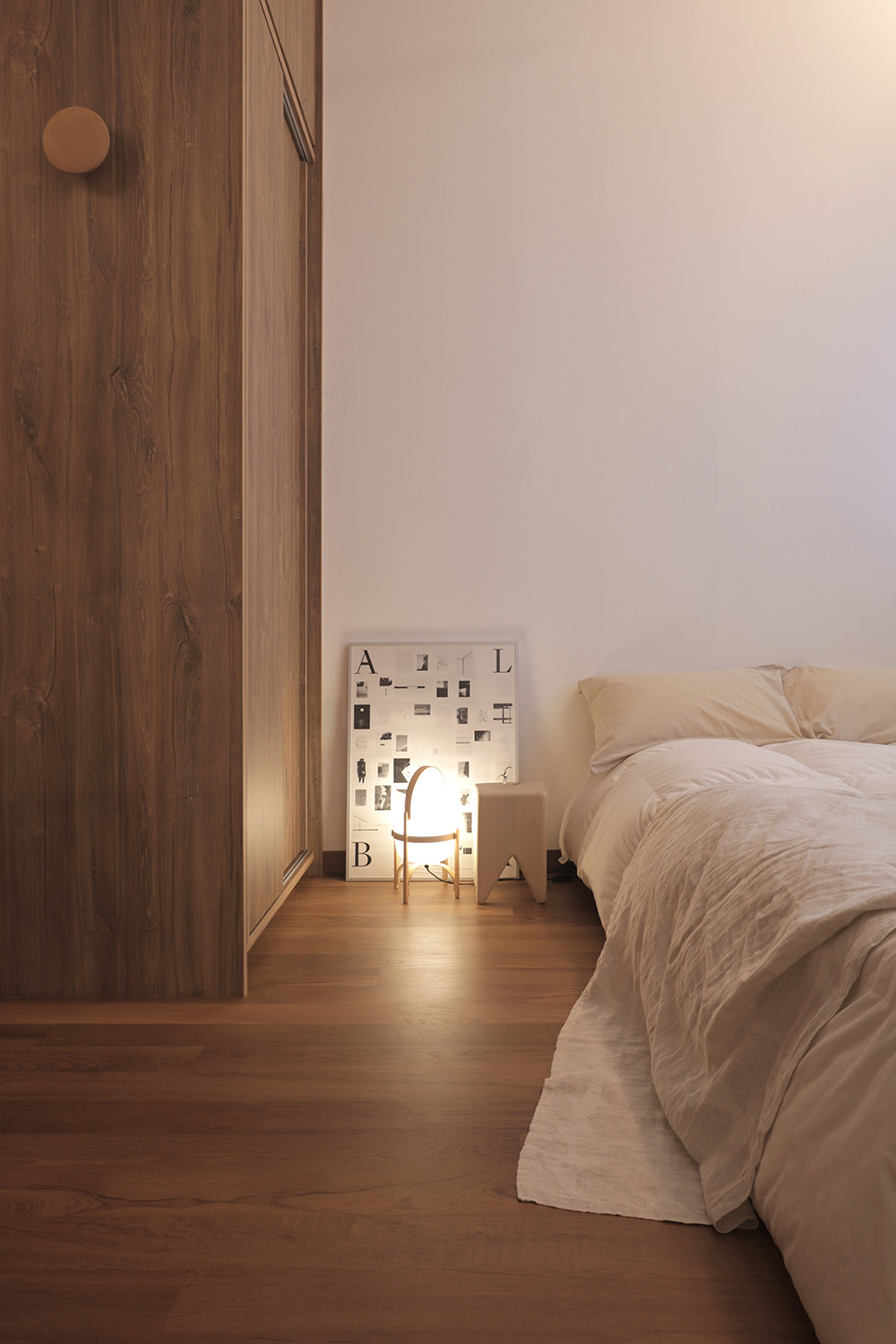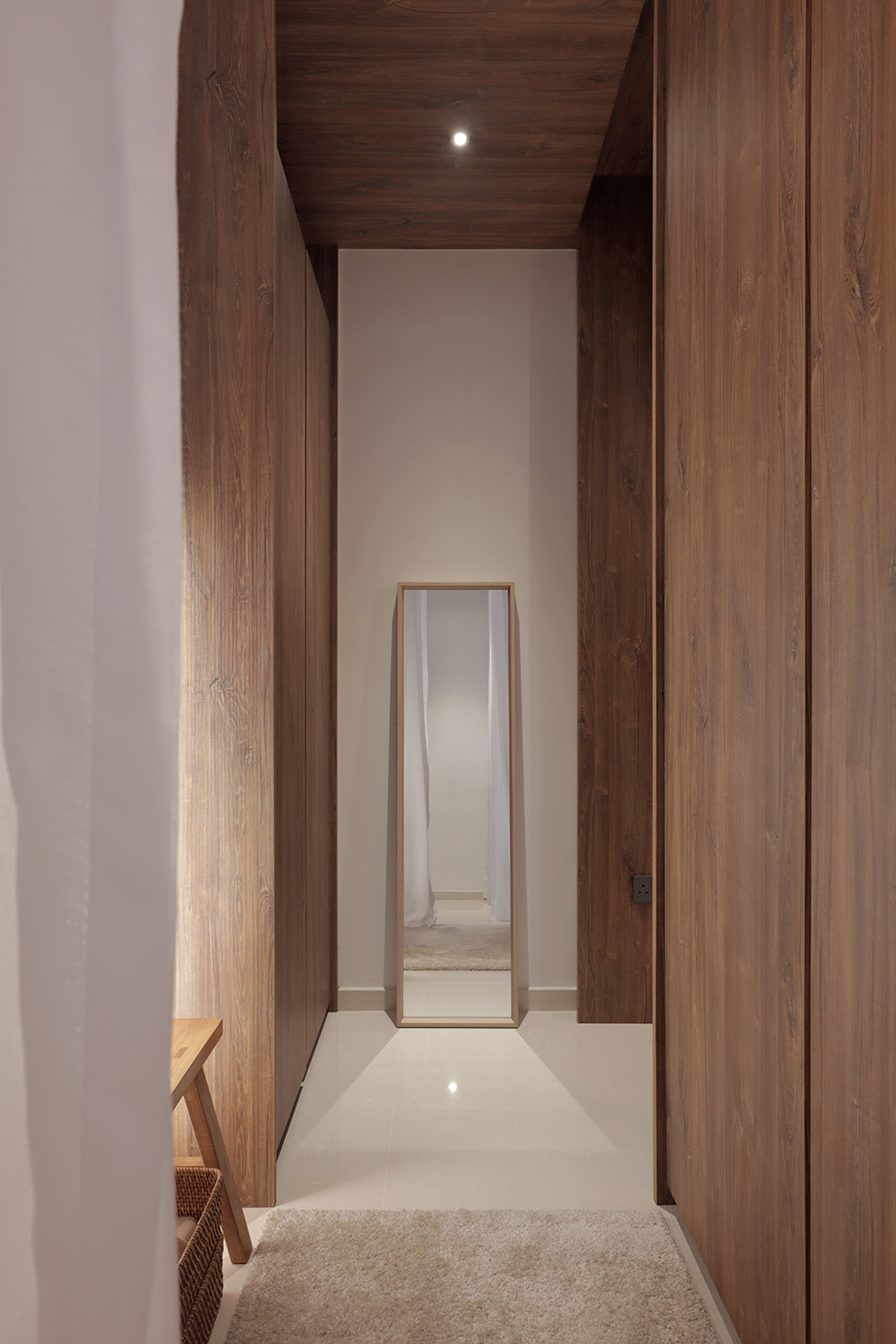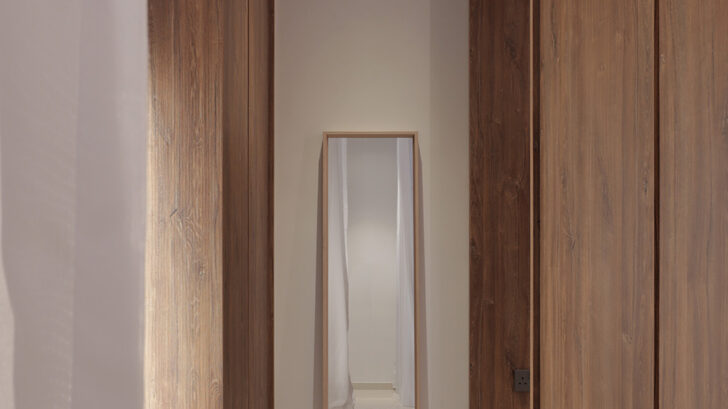 Find more projects by Studio Wills + Architects: www.studio-wills.com