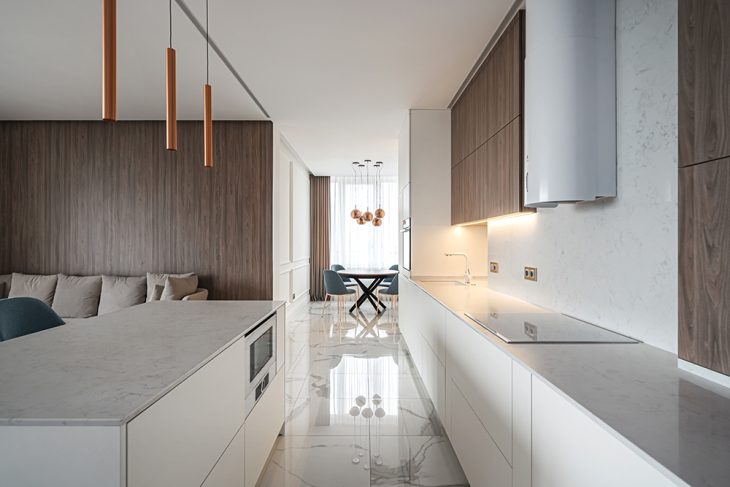 Design studio Tabooret complered the design of this stunning apartment in Kyiv, Ukraine. The client's requirements are reflected in a mix of classics, minimalism, and Scandinavian coziness. Take a look at the complete story after the jump.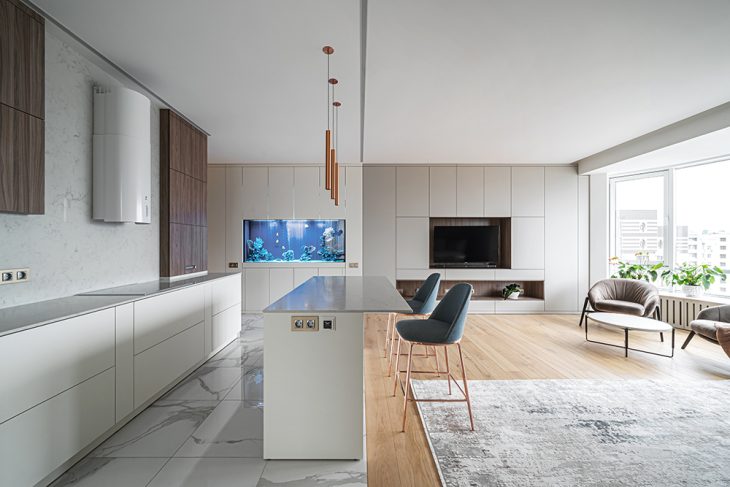 From the architects: The quality of a living space is not measured by brands or the number of zeros in the budget, but by the way it was customized. How eloquently the walls and their filling reflect the lifestyle of the owners, their preferences and daily habits is the exact criteria of good design these days.
LIGHT SCANDI is a Kyiv apartment project designed by Kateryna Churina and her design studio TABOORET. In this apartment, the client's needs are reflected in a mix of classics, minimalism, and Scandinavian coziness.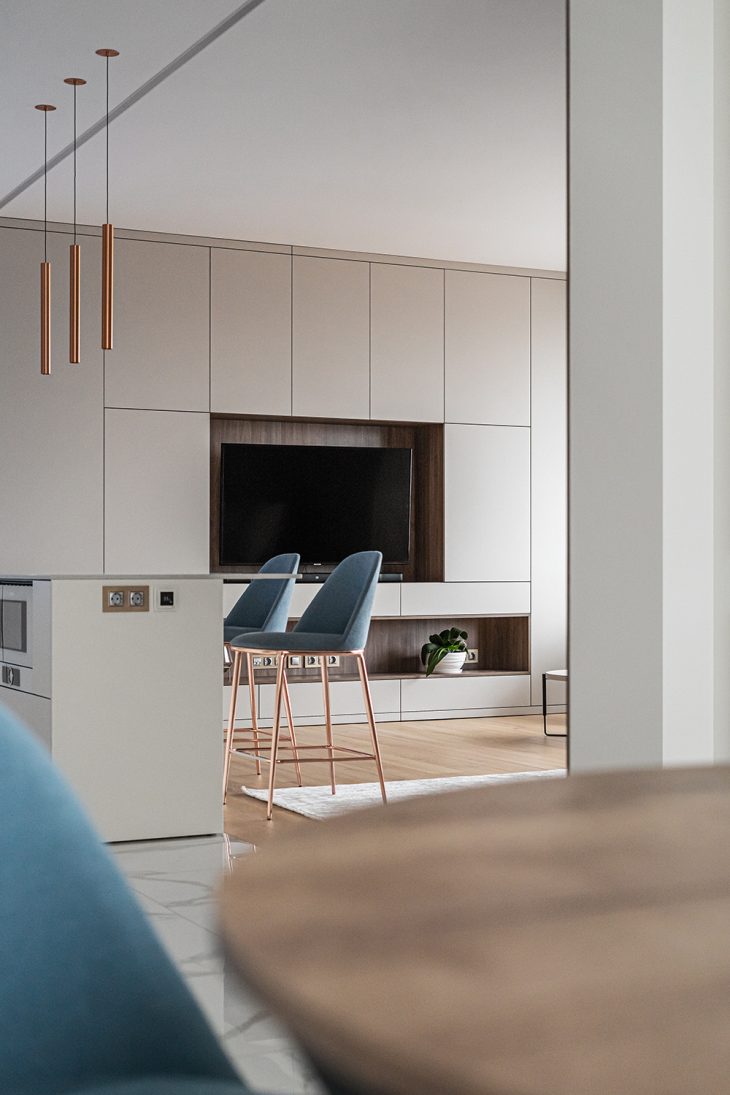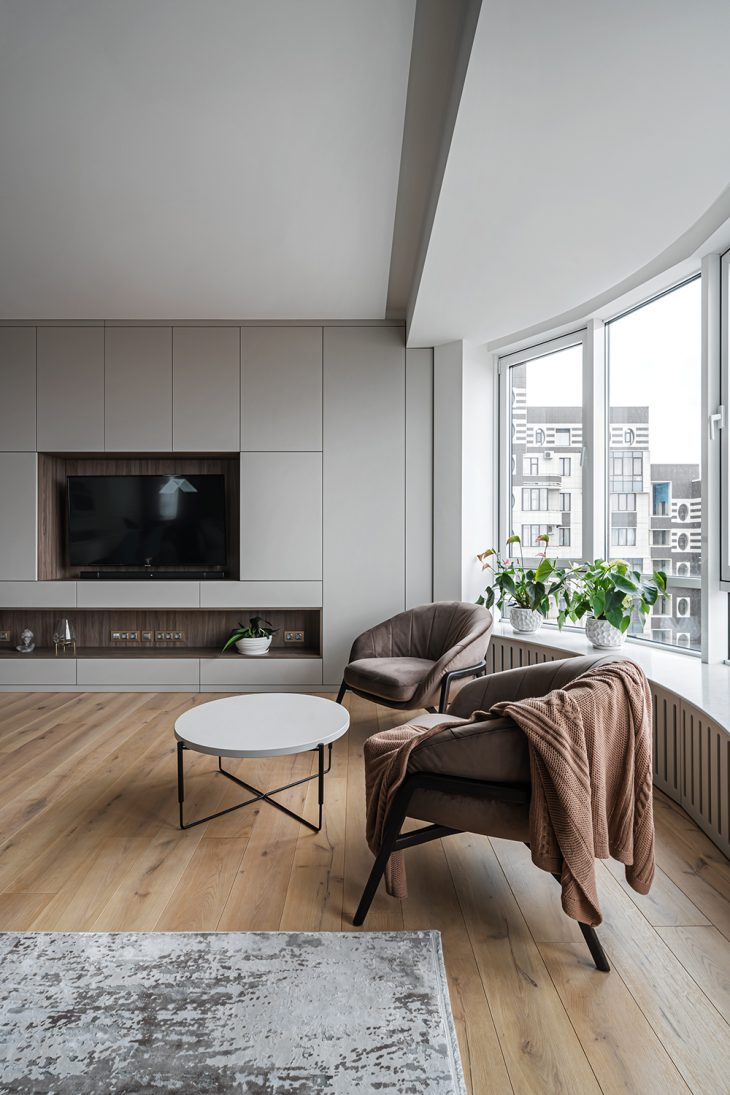 The project was created for a married couple. The spouse has worked with Kateryna before on a showroom project. Even back then they discussed the general gamma of the future apartment and its design preferences along the way. Women chose the classic Scandinavian colors of gray and white milky shades with flecks of mocha, rare patches of copper textures and sky-blue droppings.
As the husband spends a lot of time at work, he wanted to see his own accommodation as a kind of "oasis among the stone jungle". So, the designers filled the apartment with cozy textile elements and upholstered furniture, referring to the classic part of the project. A large aquarium is the brightest spot in the studio space of the kitchen-living room with the sky-blue chair upholstery resonating with it.
During the re-planning, all of the functional zones actually remained in their 'native' places – only their boundaries were changed. The walls were completely dismantled and rebuilt to create the necessary space ratio between the general and private areas. So, the bedroom remained small, and the kitchen-living room was expanded and highlighted as the owner's main living space. The kitchen was also adjoined by the dining area with bright copper lights. To ensure a continuous flow of space between the kitchen and the main room, the loggia was removed.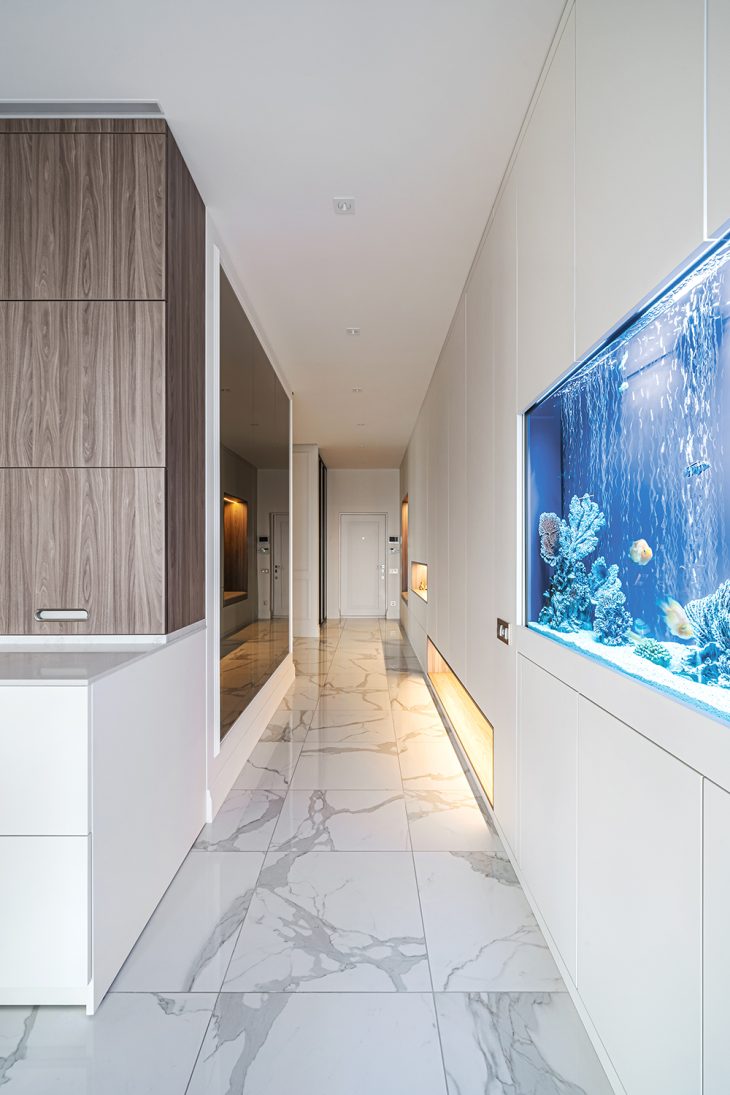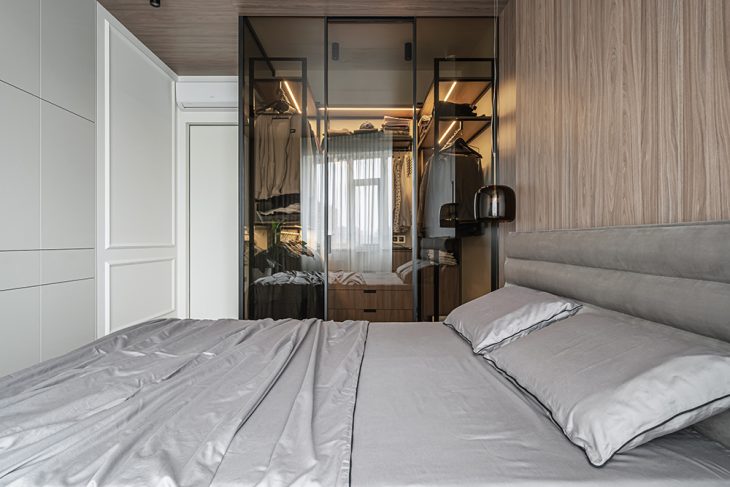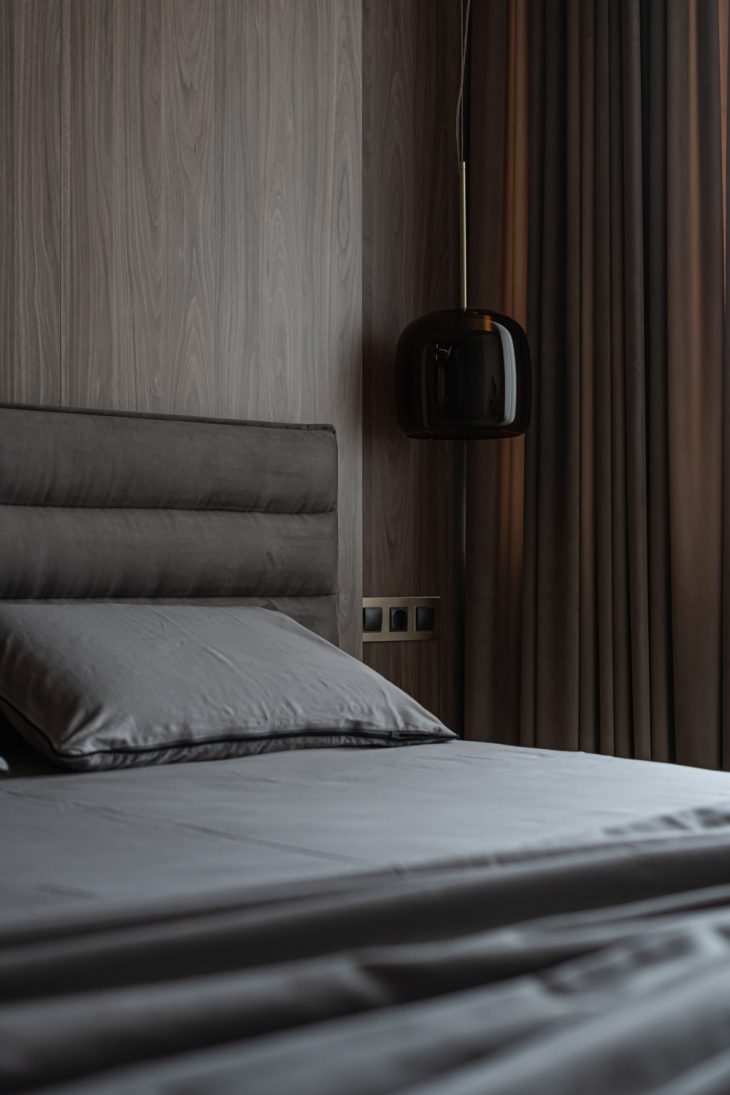 The corpus furniture for this project was made by Kateryna Churina's own furniture atelier. All other upholstered furniture is also of Ukrainian production.
The lighting of the apartment spaces deserves special attention. In addition to the main light, there are also upper and lower bright warm lightings in the rooms. In the evenings, they create a cozy atmosphere in the apartment. It is also inviting the owners to sit in soft armchairs by the panoramic window in the living room and finally rest after a long day. So they can feel themselves at home.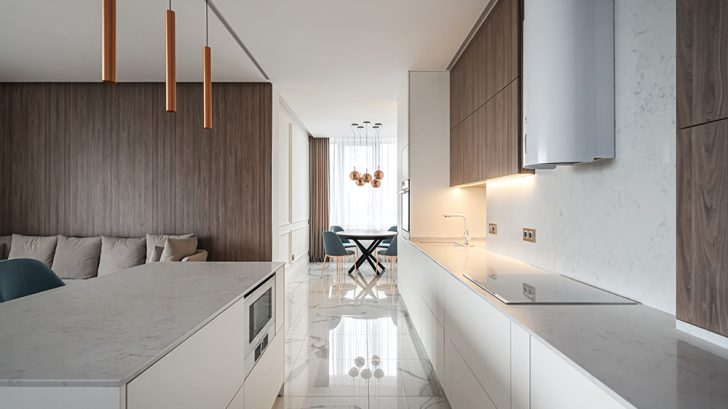 Design studio: TABOORET – tabooret.com
Designer: Kateryna Churina, founder and head of TABOORET studio
Location: Kyiv, Ukraine
Type: Apartment
Area: 114 m2
Year: 2021
Photo by Andrii Shurpenkov