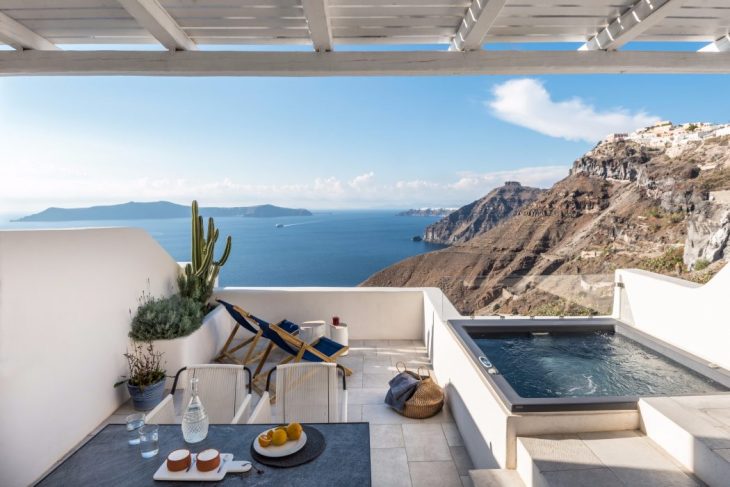 Interior Design Laboratorium have completely redesigned this stunning property consisting of 13 suites with a Cycladic style, located in Fira, Greece. Take a look at the complete story after the jump.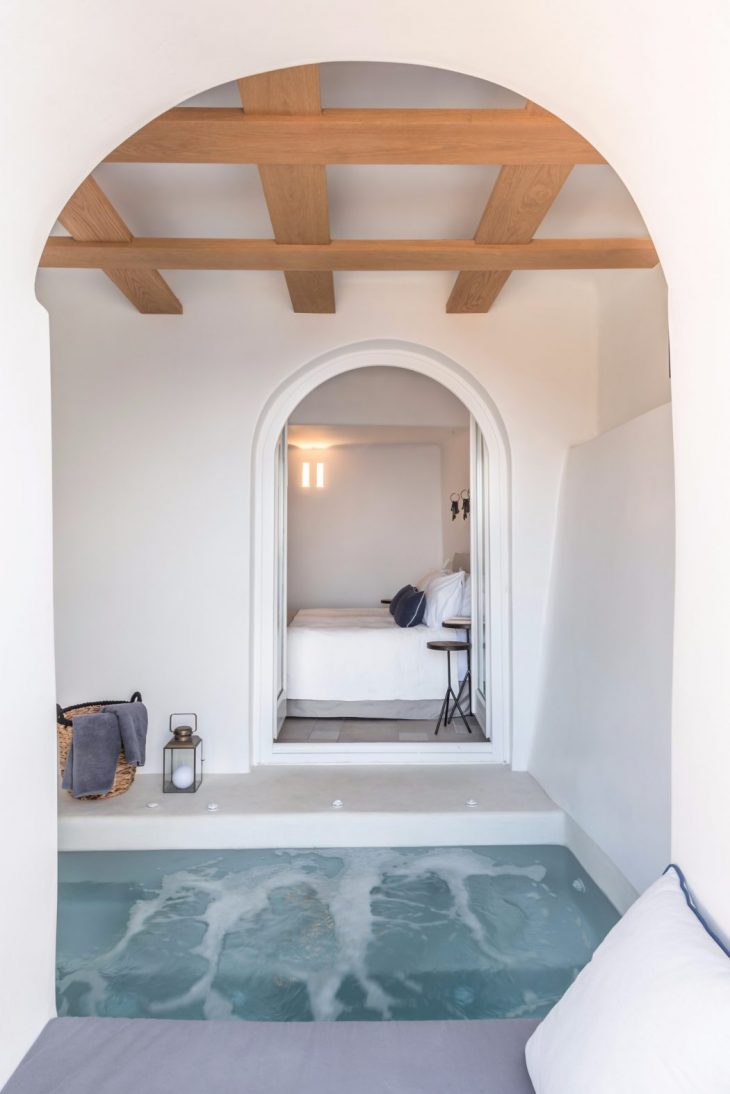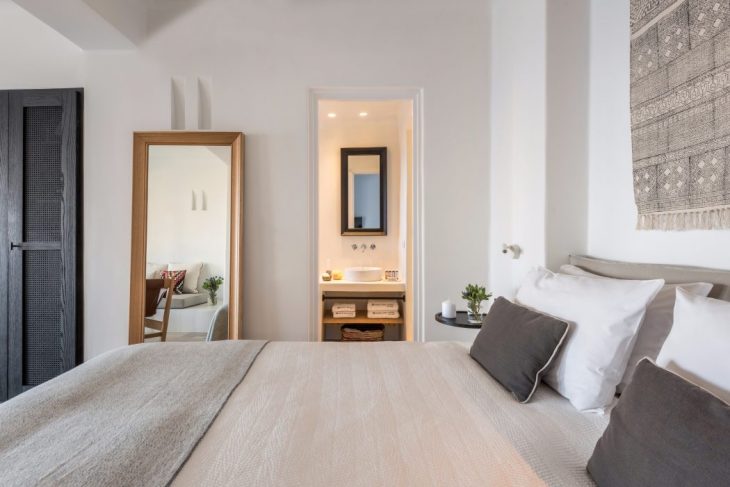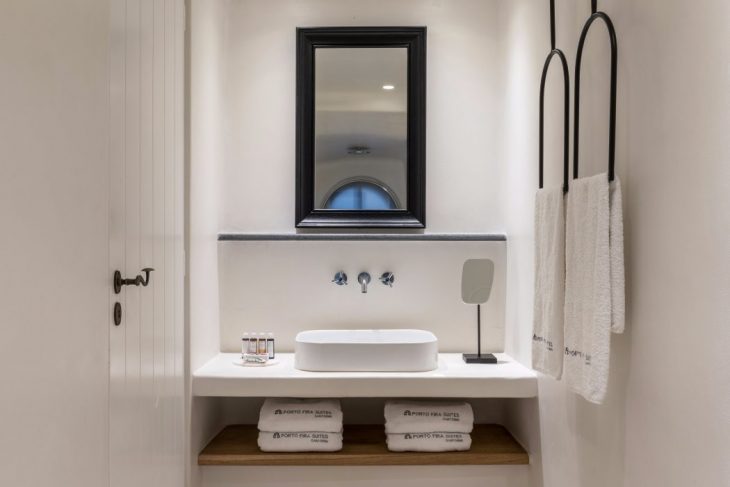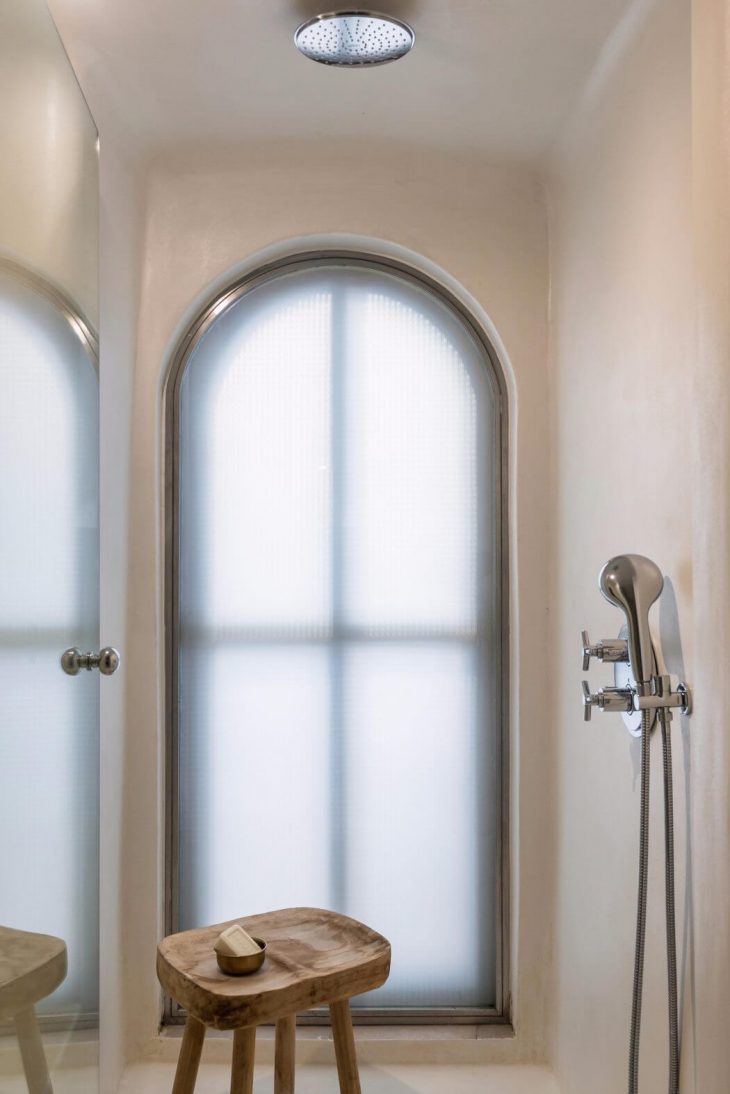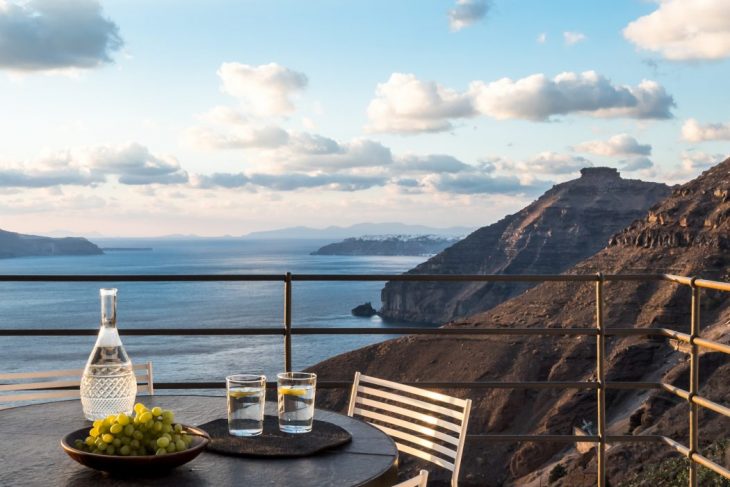 From the architects: Situated on a privileged location, on Fira's Caldera cliffs, with magnificent views of the volcano, the deep blue of the sea and the most famous sunset from your private balcony. A stylish property newly renovated consisting of 13 suites with a Cycladic style using local materials, stone-built suites with organic forms and smooth curves blended nicely with whitewashed walls combines simplicity with luxury.
This combination plus the unique décor make the atmosphere really relaxing. From our Superior Deluxe Suite's jacuzzi to the private balcony of our Petite Suite cave room, compose the simplicity with the luxury.
Photography by GIORGOS SFAKIANAKIS
Find more projects by Interior Design Laboratorium: www.idlaboratorium.gr