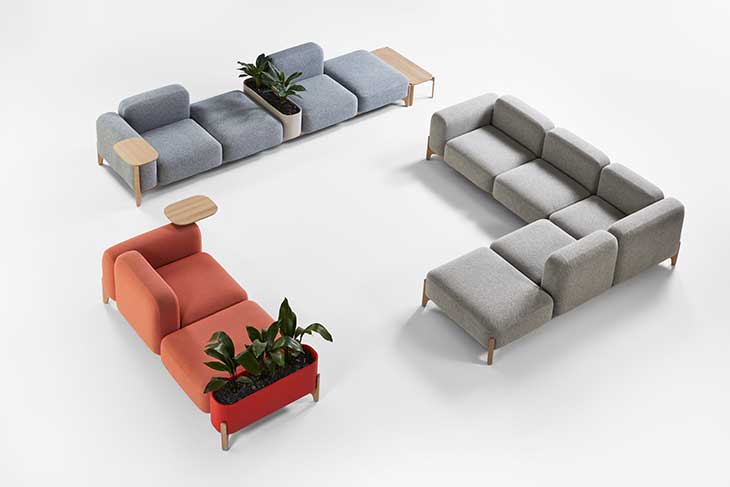 Prostoria is presenting their first ever collaboration with designer Benjamin Hubert, the founder of the London based design agency Layer. Collaboration is presented at Salone del Mobile 2022. With topic of Modern Modularity Prostoria and Benjamin Huber have created Rostrum and Sobot a two ultra modular sofa systems.
The idea while designing was to create a grand modular sofa that can be tailored to a particular space and taste of the consumer and paired with a deep comfort and soft seating with its modular elements hidden in subtle details.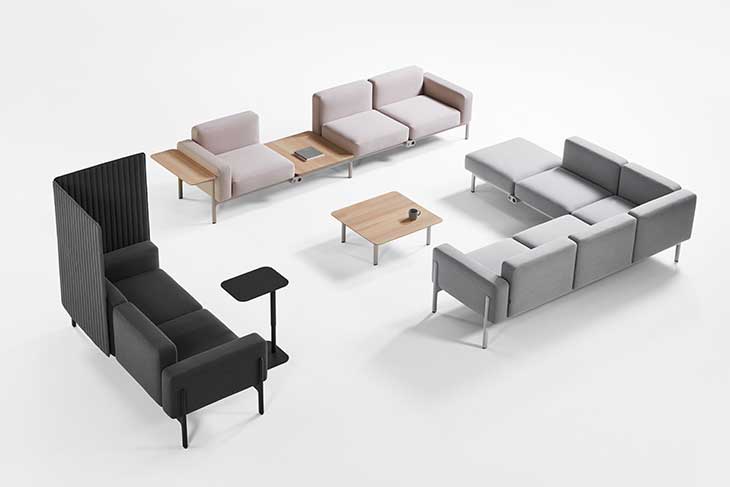 ROSTRUM is an infinitely scalable sof asystem with a highly sophisticated design language that takes its name after a raised performance platform – a nod to the slender legs that raise the modular seating elements and accessories above the floor.This elevated structure gracefully cradles the soft cushioning and reduces the visual weight of the sofa system. It also allows for the use of a minimal, light weight frame system that acts as a signature element across arange of CMF expressions, with the ability to mix and match materials, colours and finishes. The intuitive functionality of the accessories–such as the simple swivel of the height adjustable table – complements the architectural forms. These linear forms are further emphasised by the ribbed detail of the dividing screens, which echoes the slender legs; while power supply is integrated seamlessly into the frame structure.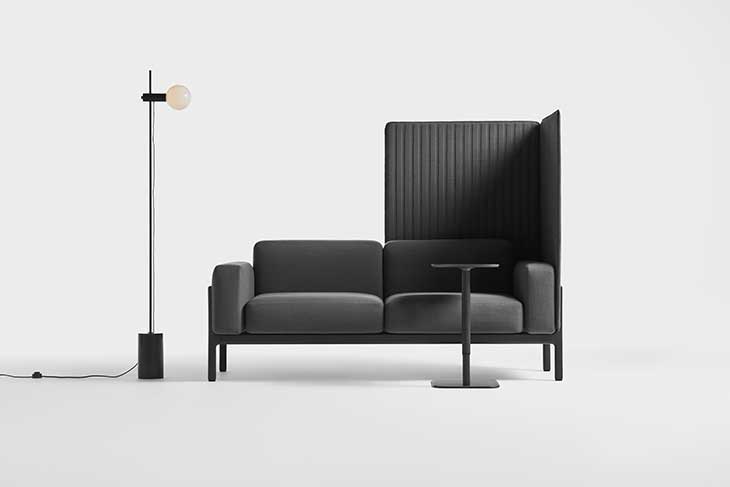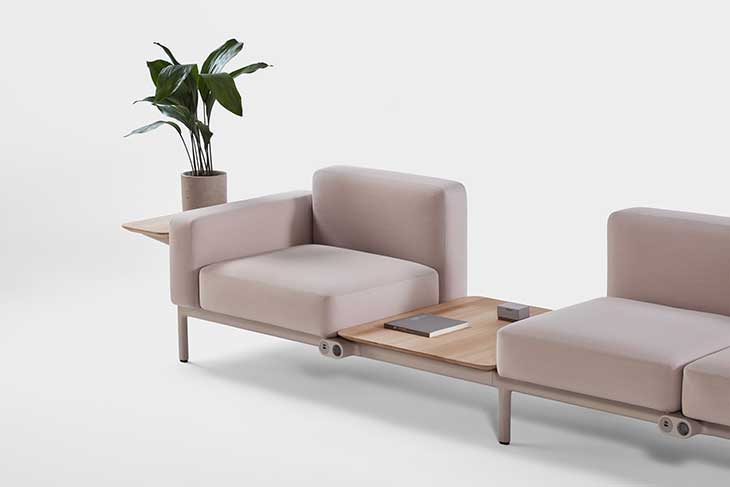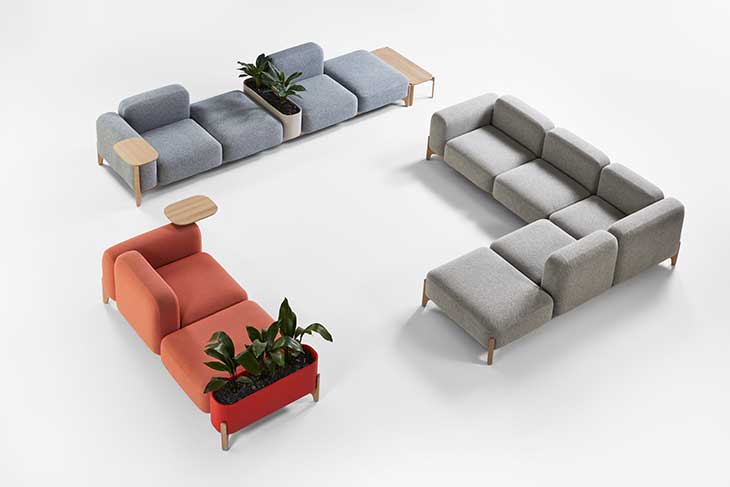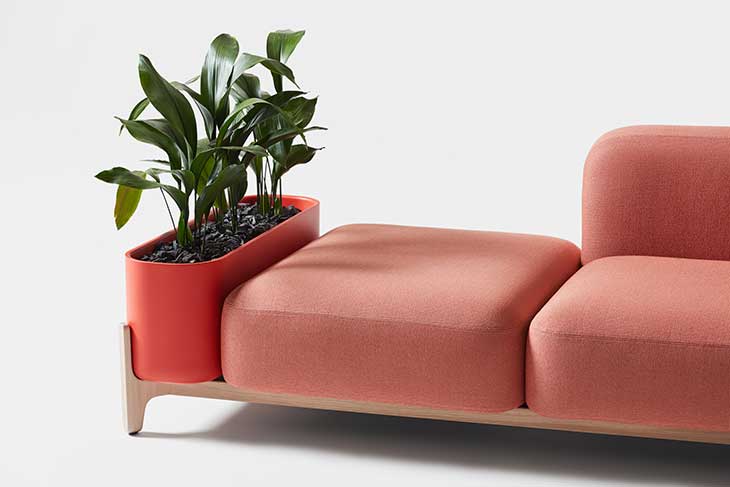 SABOT is a playful arrangement of abstract volumes supported by characterful timber legs that are a celebration of Prostoria's woodworking capability. The modular sofa system
takes its name after a type of simple timber shoe – a nod to these wooden legs.The soft and approachable design language is inspired by residential interiors and brings a strong playful identity to commercial spaces. Each module has asuper-soft, friendly silhouette that floats above the exposed timber legs in a cloud-likeway, and these modules can be combined to create linear or island configurations. The movable side accessories – including tables and dividers – mimic the floating language of the seseating modules, while planters offer the ability to create green privacy screens. SABOT can be configured to create linear two-,three-, or four-seats of asandasymmetrical S-shaped configurations that allow for added privacy between seating.
The modules can also be connected together to form islands or clustered arrangements. These flexible configurations of low tabletops, poufs and seating modules offer mixed capacity seating for dynamic spaces,such as breakout areas,lobbies and receptions.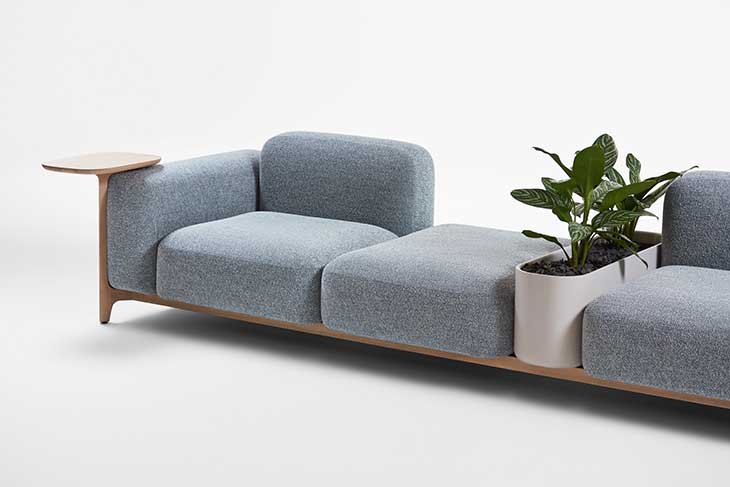 Also you can mix and match, both modular sofa systems are available with a wide variety of accessories. ROSTRUM features integrated side shelves, dividers that can be used to separate seating and create booths, poufs and integrated, side and height adjustable tables. SABOT features poufs, planters, integrated tables and side tables. The planter modules can be used to divide seating modules or at the end of rows to create a feeling of privacy whilst maintaining connection to the surrounding space. Both sofa systems also feature integrated power supply, which can be concealed at frame junctions and beneath the modules to create a flexible approach to power management.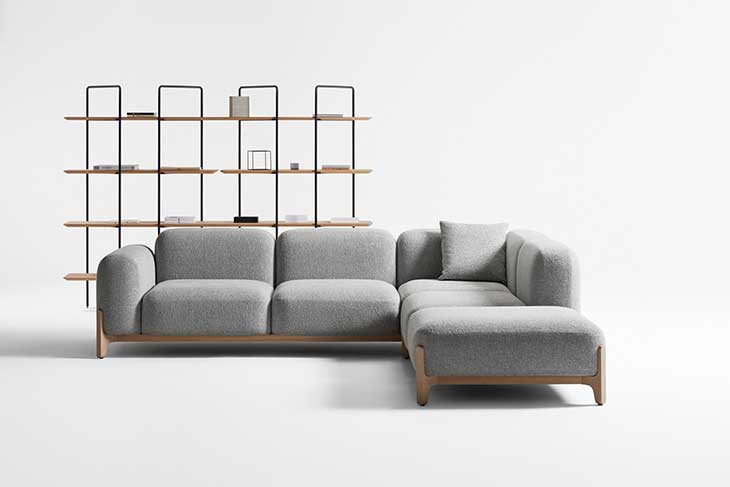 "The boundary between home and workplace is increasingly blurred and so the two modular sofa systems have been designed for Prostoria with the flexibility and timeless appeal to enhance their use in both environments. Rostrum has a focus on compactness that challenges the notion that size equals comfort. The structural framework offers a simple and identifiable connective system that allows for unlimited configurations in any space. In contrast to the clean geometric forms of Rostrum, Sabot is about softness, warmth and approachability. We achieved this by combining craftsmanship in timber – which Prostoria does very well–with inviting volumes with a great deal of character." – Benjamin Hubert–founder of LAYER
Also this year Prostoria showcased at Salone del Mobile the Echo and Klaster collection, but this time refreshed and in new compositions and materials.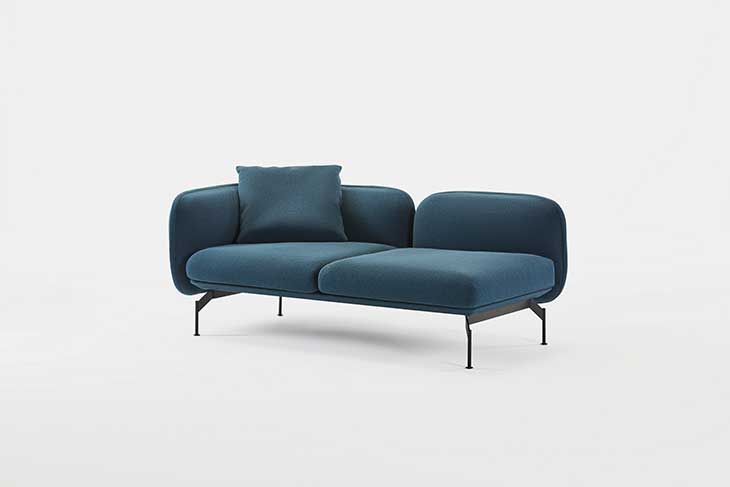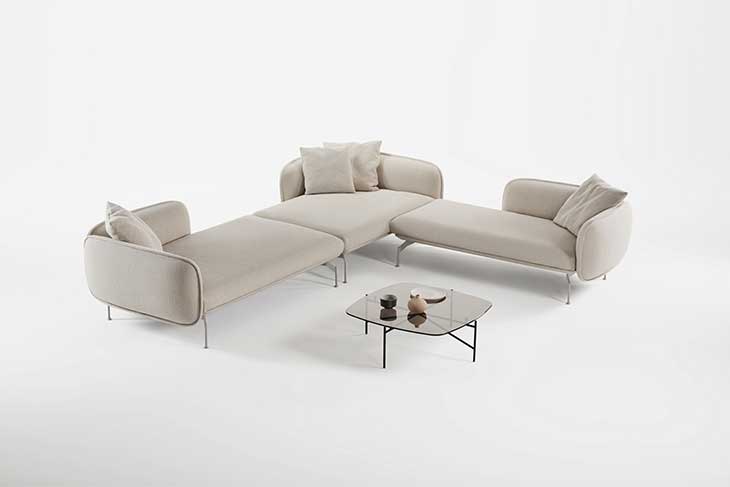 Echo modular sofa, designed by Grupa, provides an exceptionally relaxing experience of lying on the most comfortable bed. This sumptuous quality of comfort extends to the over all design of the sofa, and is especially accentuated in its seating cushion. The sofa is suitable for informal sitting and lying down, as the back rest and arm rest are ergonomically adapted for relaxed reclining. Echo is also available in regular seating depth modules and can be used in business premises. The whole system is supremely modular as it allows diverse combinations in terms of length and width. Echo comes in textile or in combination with leather on the outer sides of the back rest and arm rests, and this year at Salone Del Mobile Echo will be presented upholstered in leather only and in new playful configurations.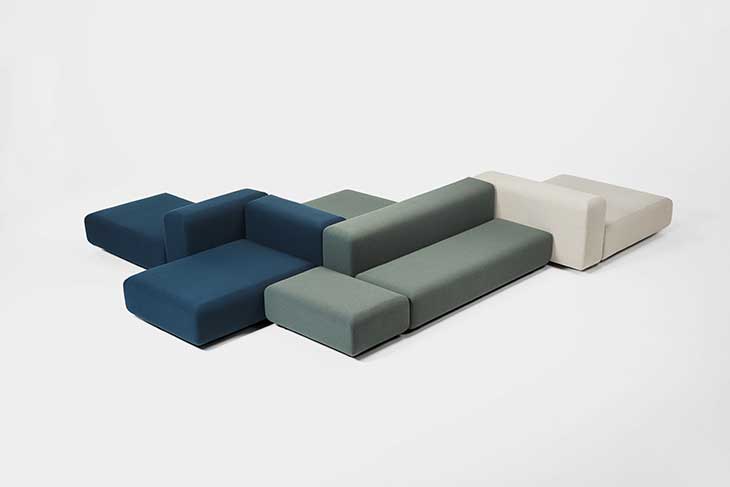 Klaster is a flexible modular system madeup of minimalist cubes. It consists of 14 modules: 6 seats, 4 low and 4 high back rests and 3 sofa bed modules which can be freely combined into any number of exciting configurations. The visual identity of the modules aims for a certain degree of neutrality, thereby enabling maximum creativity when it comes to their arrangement and use. The sofa bed modules can be combined with other modules to build bigger compositions. Thanks to the variety of the modules and their multifunctionality , Klaster is equally suitable for both domestic interior and public space. At Salone del Mobile, with your unique Klaster configuration you will be able to choose between regular upholstered arm rests or new plywood arm rest in oak nature finish. Also, this year the central place at our booth is reserved for impressive Klasters of a bed layout in new colourful materials.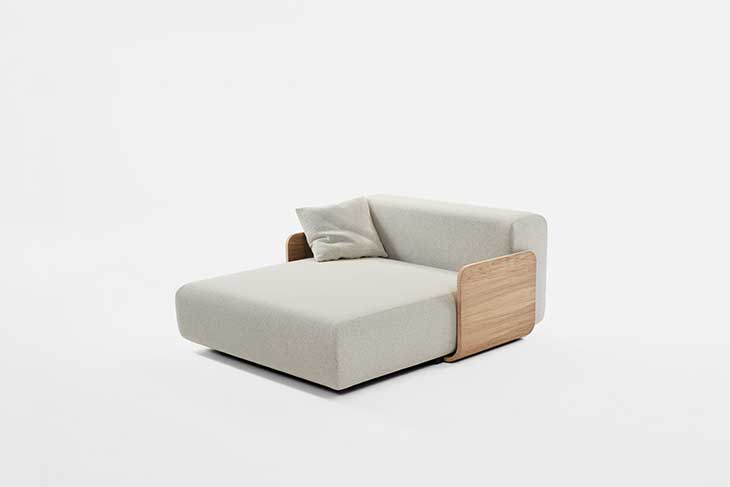 Discover SOBOT:
Discover ROSTRUM:
Discover ECHO: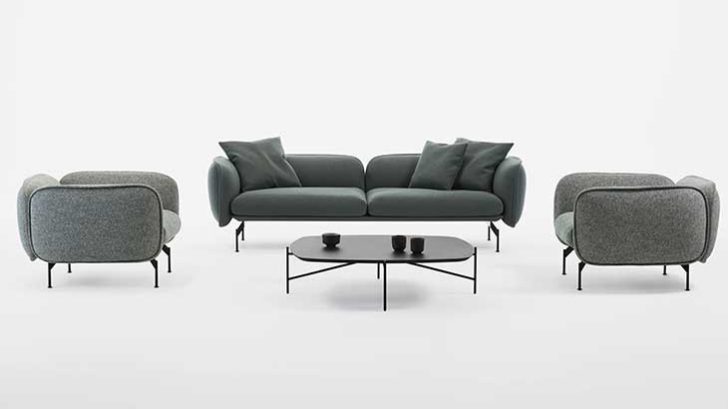 Discover KLASTER: