Balenciaga is opening their first store in Prague, Czech Republic on June 13th, 2022. Space of the store is spacious and is on 121 square meters, also façade is restored in brand's Raw Architecture concept that is introduced in September 2021 with a number of renovations worldwide.
The new direction reacts to a site's existing structures, exposing inner workings and accumulated histories, leaving surfaces intentionally raw. This experiential conception of modern luxury renders the passage of time a transformative retail event. Visitors enter spaces conceived to instil a sense of temporality and are faced with simulated signs of wear that question the very nature of authenticity. Resulting stores inherently require fewer virgin materials. New Balenciaga stores and renovations aim to reach the highest standards in sustainable practices. – from Balenciaga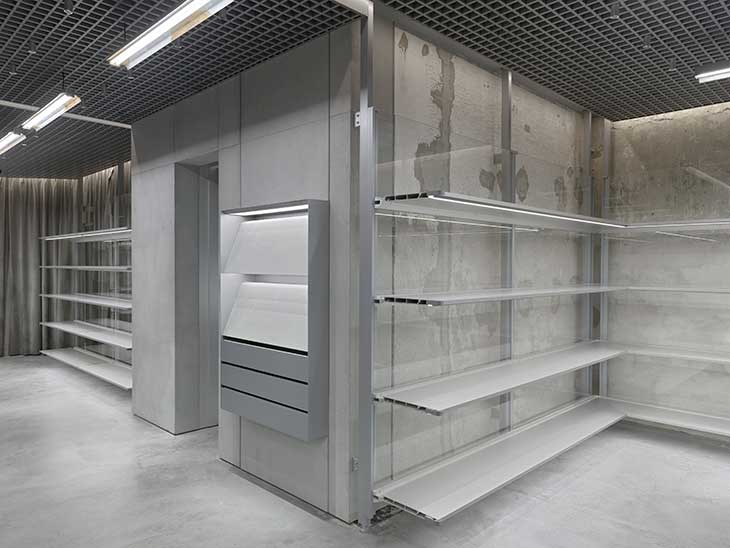 Balenciaga Prague is offering women's and men's ready-to-wear, shoes, bags, and accessories. Interior of the store is deliberately unfinished and deconstructed. Ceiling appliances are only partially covered with a steel grate hung with industrial lighting. The floor is intentionally stained and damaged with the poured concrete. Seating is minimalistic and is covered in worn black leather. Metal on shelves and counters are covered in aged patinas, concrete slabs and bricks, pipe-like racks, glass-covered curtains, and LED-lined vitrines are deployed as finishes, suspending the space in a state of transition. Balenciaga products in this setting necessarily stand in an atemporal condition, not associated with any specific contingency.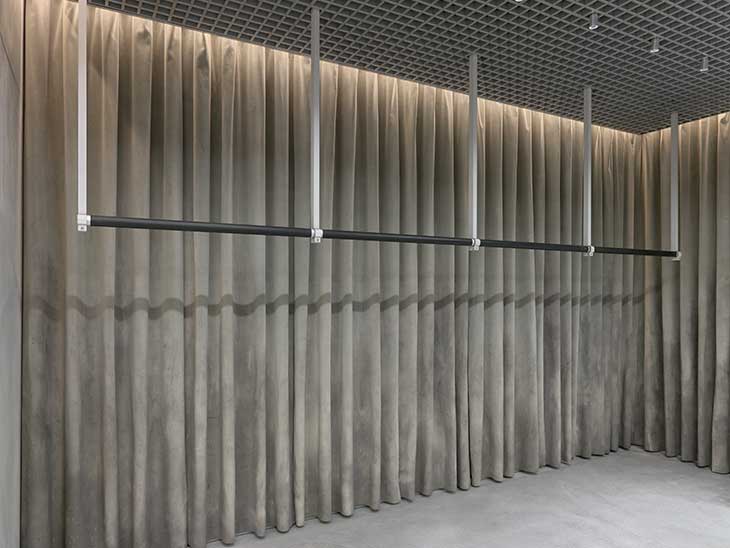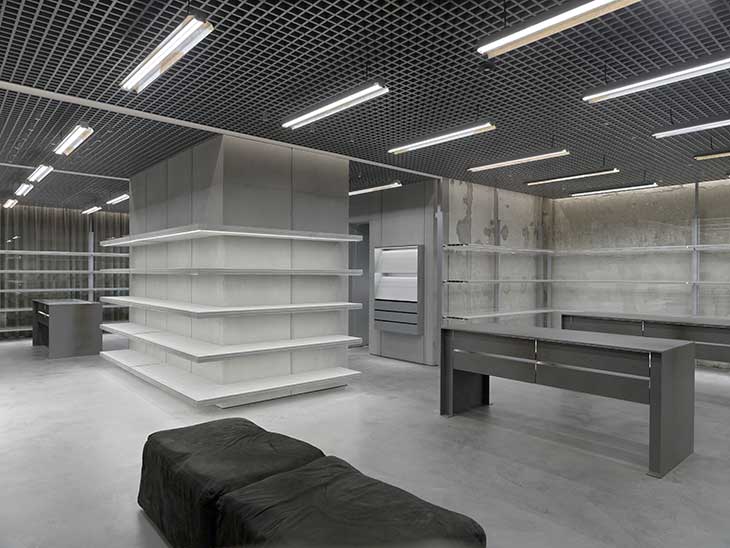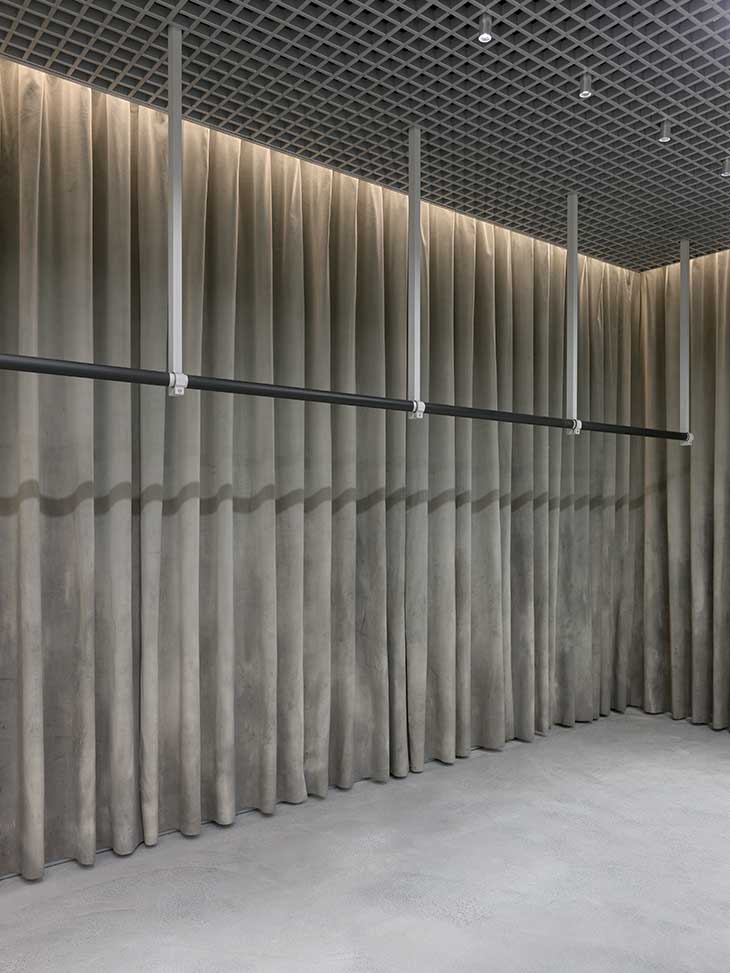 The new Balenciaga store is opening on June 13th, 2022