Hong Kong based architecture firm TheeAe Architects designed the Dubai Heart Water Park Resort in Jumeirah Beach, Dubai. Take a look at the complete story after the jump.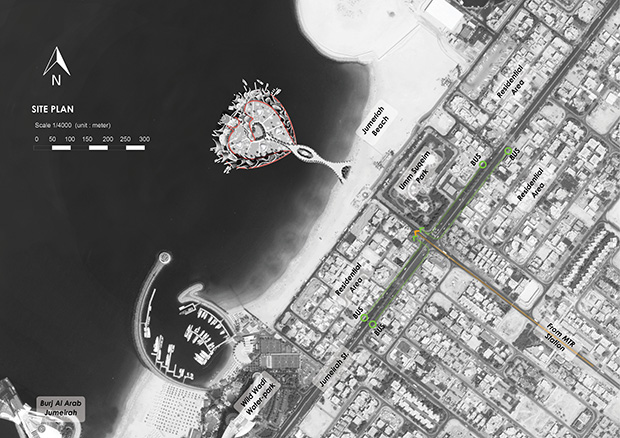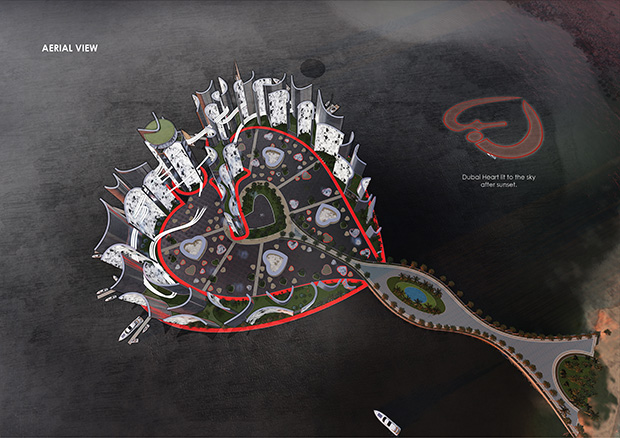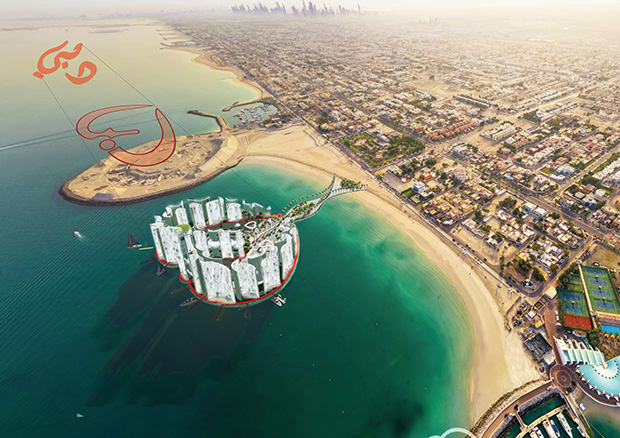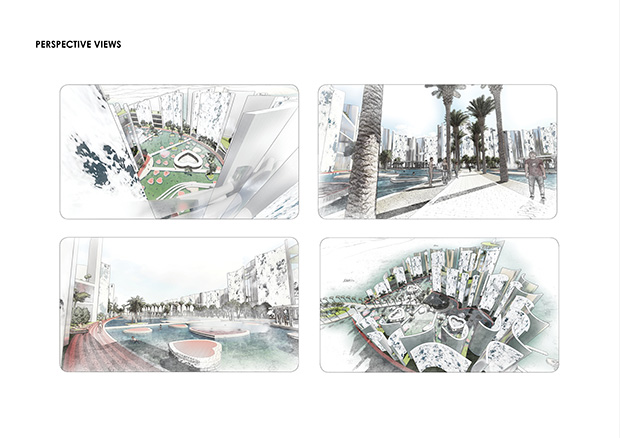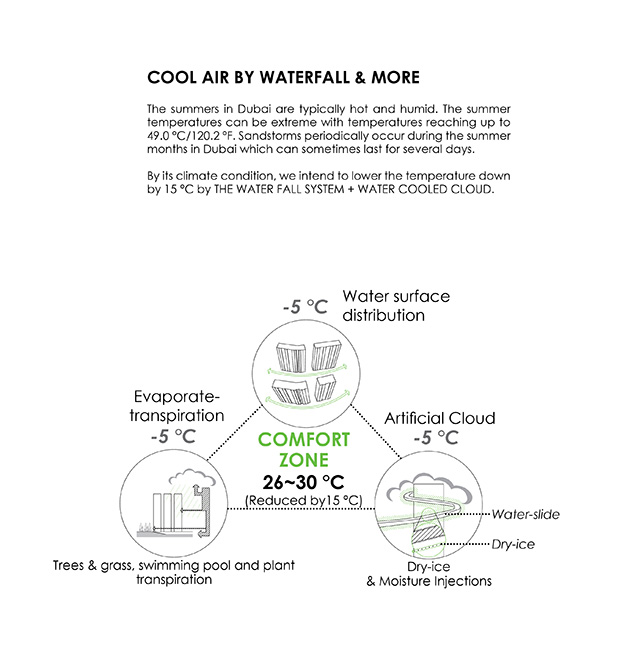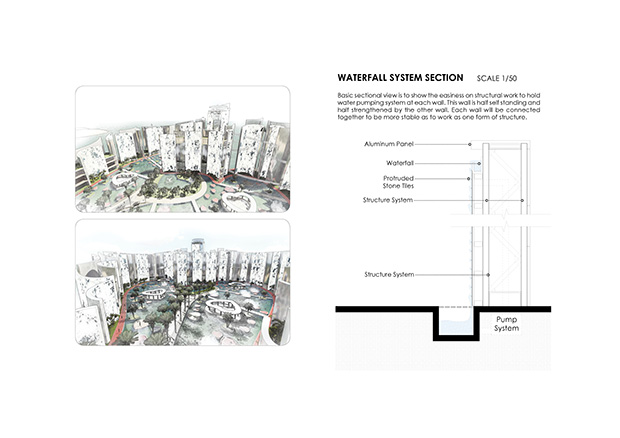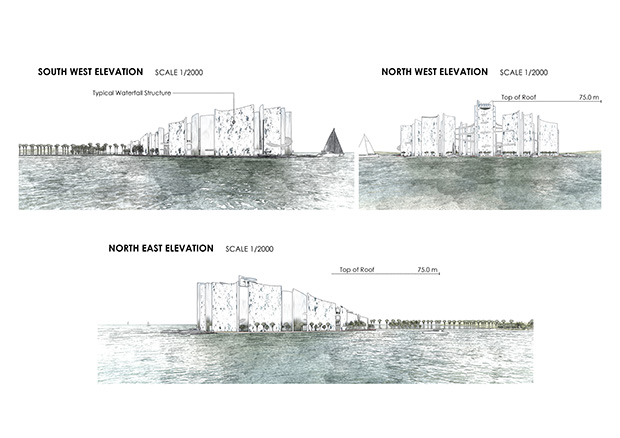 From the architects: Designing a landmark is a joy for architects in the process of making ideas. Especially themed resort waterpark is not one of kinds that architects normally do. Rather it is very unique project in the field of architectural design in terms of the size and symbolic approaches to begin with.
Considering regional characteristics of climate and culture, the first thing we have to come up with was how to identify issues and problems related to them. Contextually its environment is vaguely open and wide. Its climate is very hot during summer. In addition, the required condition to the design elements was to achieve the title of being the greatest man-made waterfall and the highest water slides in the world.
In these given conditions, we simply think of finding counterparts to balance by providing things that are not common in the region. Simply, we think of making cool because it is hot and as the area is vague open and wide, so that we imagine mountainous environment. With the given condition from the Municipality that the symbolic letter written in Arabic, 'Heart' was to be used, we further developed the letter to incorporate into our ideas on mountainous structure with the letter in design process.
Bringing the image of coolness, the ice and its form of broken parts are employed. The suggested Heart form was used to make a boundary to guide waterfall structure which was allocated from the center of the heart. In next, each form was extended vertically to emulate natural mountains to be a man-made waterfall as well as to include the highest water-slide.
Our ideas made from this simple approach naturally create spaces to allocate for areas such as cafeteria, restaurant, roof garden bars, marina, children water zone, sky lounge, amphitheater, jogging walkway, water sports area, family Jacuzzi area, and so on. Furthermore, the wall made to create extensive water fall was developed to include facilities to offer accommodation to visitors as well.
Find more projects by TheeAe Architects: www.theeae.com