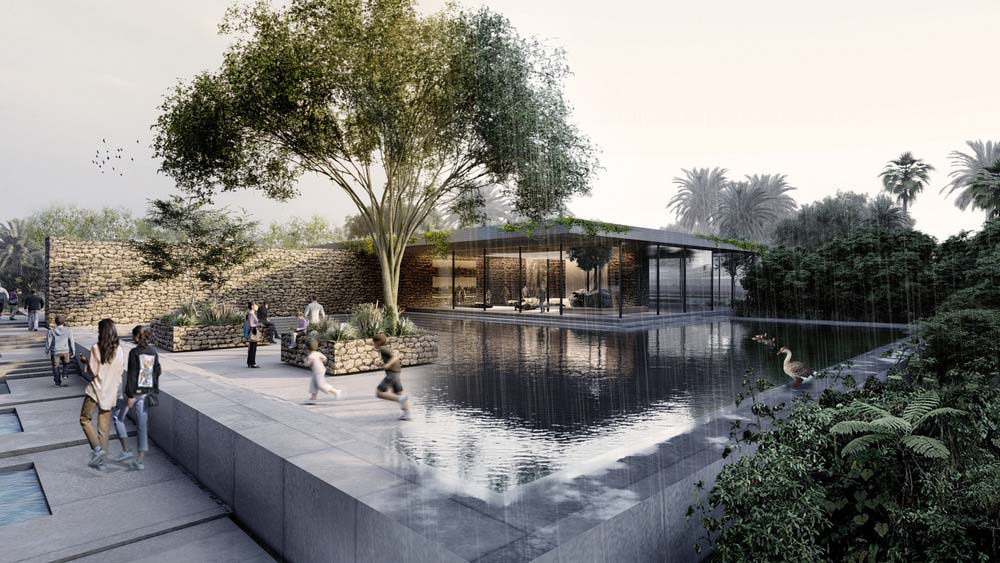 A-001 Taller de Arquitectura proudly introduces the Pabellón Centro de Cultura Ambiental (CCA), a remarkable architectural masterpiece that addresses the prevailing societal issue of insufficient environmental consciousness. CCA aims to establish a paradigm of urban governance that effectively harmonizes various dimensions, including socio-cultural, environmental, territorial, economic, and public policy considerations.
In order to properly attend to an entity that eludes our comprehension and familiarity, it becomes imperative to delve into a comprehensive understanding of its intricacies and nuances. Only through such an in-depth comprehension can we effectively undertake the responsibility of nurturing and preserving said entity.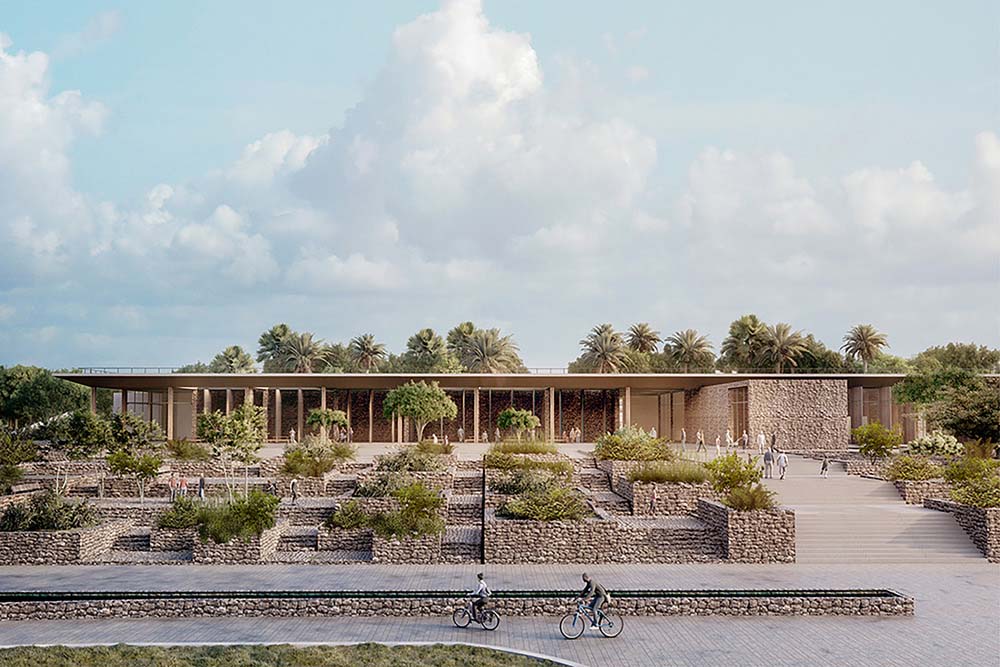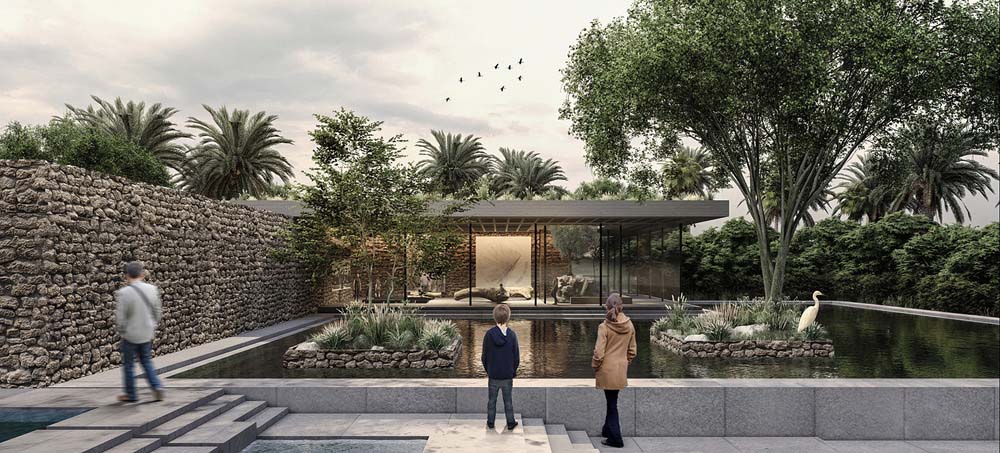 The pivotal aspect in the conversion of experience into consciousness was the incorporation of an ethnobotanical garden encompassing the pavilion. This garden serves as a platform for showcasing the biocultural heritage of Mexico's Valley, specifically focusing on the principal vegetal species. These species are thoughtfully categorized into five distinct groups: groceries, toxics, religious, medical, and those that contribute to construction. To further accentuate our abundant natural resources, strategically positioned viewpoints are interspersed throughout the complex. These viewpoints consist of basalt stone rings, each representing one of the seven original endemic ecosystems found in the region.
The primary architectural composition is rooted in a hybrid system, featuring a concrete slab with commendably low CO2 emissions. Vertical steel elements are strategically integrated, while the utilization of oxidized basalt walls serves a dual purpose by both replacing conventional columns and effectively functioning as load-bearing elements.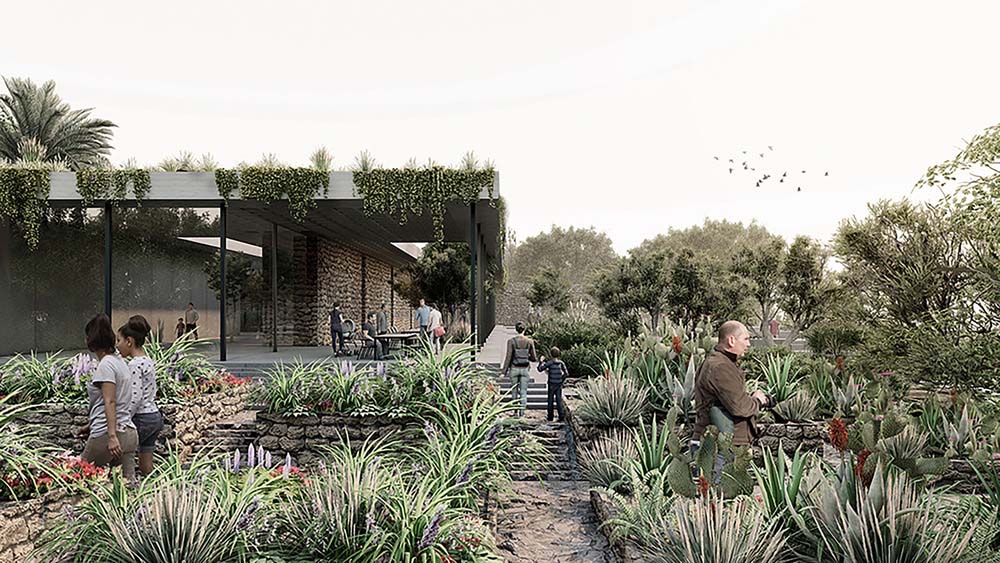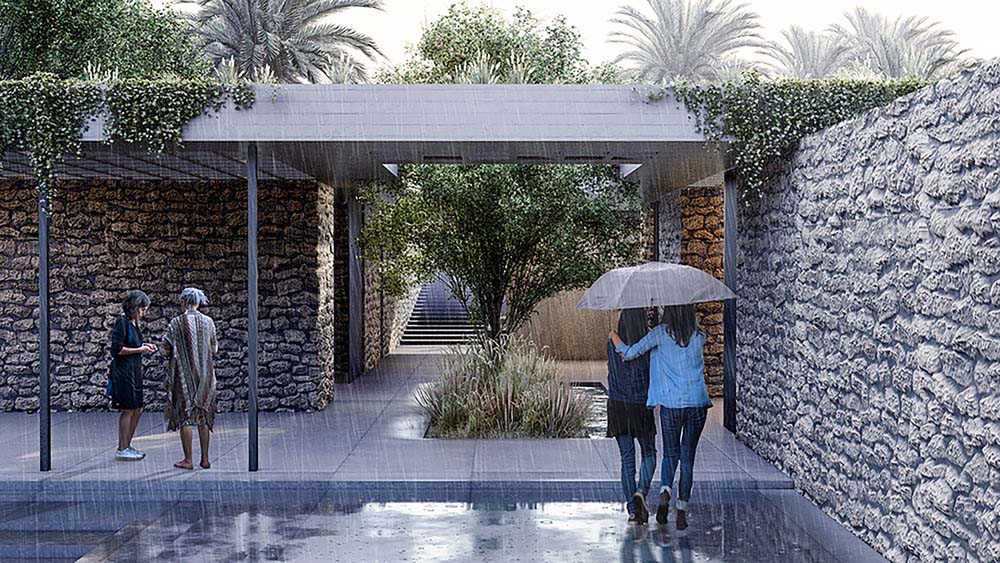 The Ethnobotanical Garden serves as a seamless extension of the pavilion's carefully curated design, seamlessly blending the indoor and outdoor spaces. The rectangular plots have been strategically positioned on a sequence of platforms that gracefully conform to the natural topography, seamlessly blending in with the surrounding environment. This thoughtful arrangement serves as a poignant homage to the pyramidal foundations that are deeply rooted in our indigenous heritage.
The irrigation system skillfully capitalizes on the verticality inherent in the platforms. By harnessing the force of gravity, the water sourced from the bio-pond, which is supplied by water from Lago Menor, is efficiently distributed to every plot. This ingenious system not only simplifies the maintenance process but also effectively minimizes operational expenses. Moreover, any surplus water is thoughtfully reintroduced into the subsoil through an infiltration wetland, ensuring a sustainable water cycle.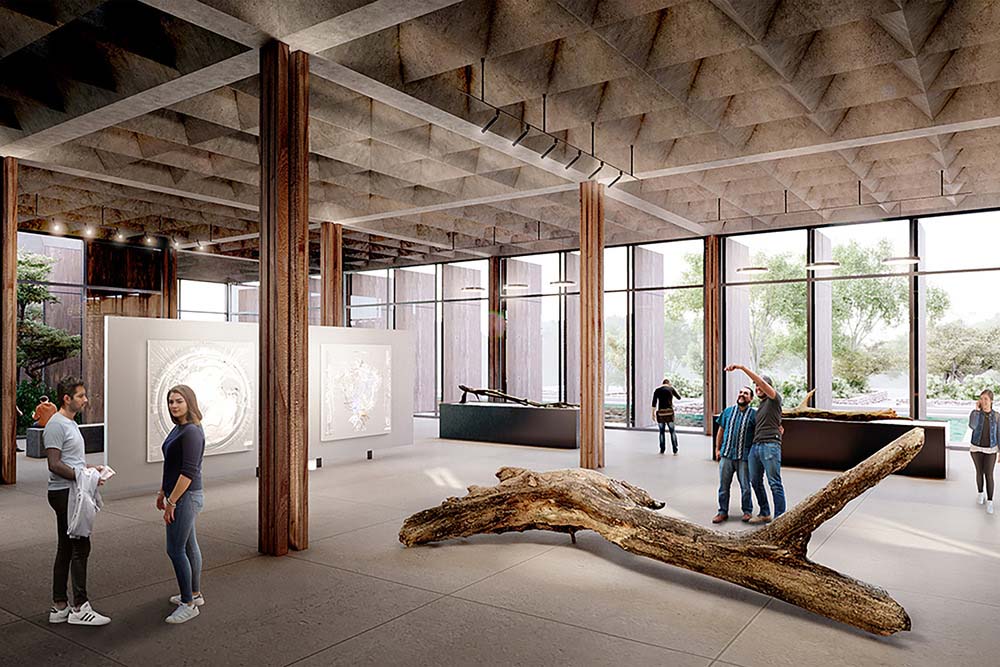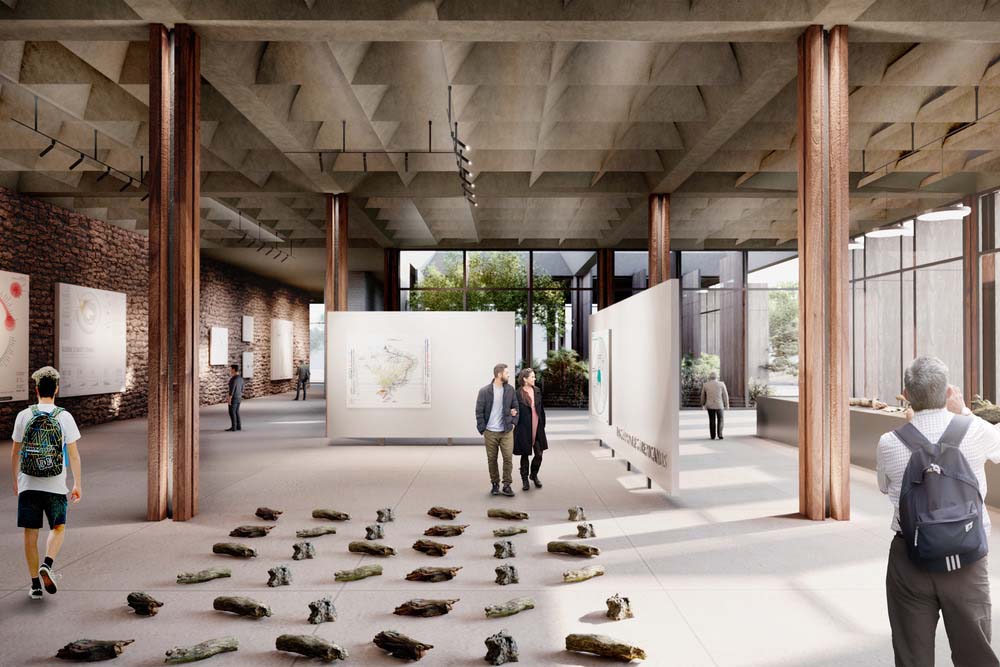 The CCA is a spatial environment that offers visitors the opportunity to immerse themselves in its rich biodiversity. It serves as a platform for raising awareness about the pressing issue of climate change and facilitates the dissemination of knowledge regarding effective tools and strategies aimed at mitigating and reversing its effects.
Project information
Facade cladding: Concrete, comex, Oxidized basalt stone, in site
Flooring: Polished concrete, comex
Doors: Natural american oak, CAPECO
Windows/Glass: Duovent, Saint-Gobain
Roofing: Apparent concrete with geometrical latticework, comex
Interior lighting: Fovos (design team)
Furniture: Design by A-001 Taller de Arquitectura