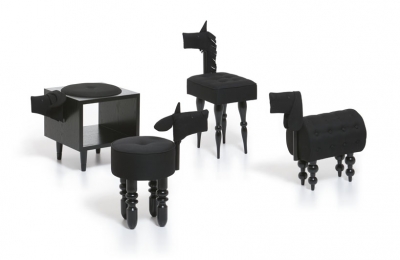 Project: Animal Chair II-Shadow
Designed by Biaugust Design
Website: 28.biaugust.com
A playful idea is coming behind the design of Animal Chair II-Shadow series created by Biaugust Design.
From the Designers:
Chairs are commonly seen and used in our daily lives.
Like animal specimens, it stands quietly by itself at a corner
But with the disguise of animal head covers, it becomes alive.
Through craftsmen's hands, it gives the"Animal Chair II-Shadow" collection entity, affection and passion.
Source Designboom. *