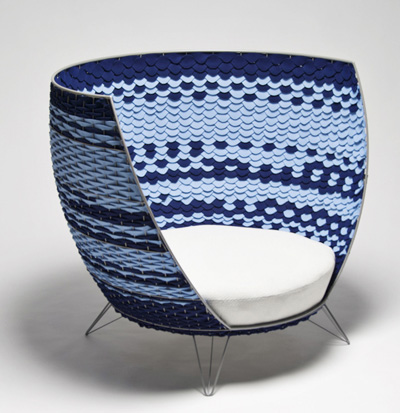 Project: Big Basket
Designed by Ola Gillgren
Dimesions: H 120 cm, W 135 cm, D 120 cm
Website: www.olagillgren.se
This splendid idea comes from designer Ola Gillgren, view more of Big Basket after the jump:
From the Designer:
The Big Basket is a chair made out of felt, woven in to a steelframe. The idea comes from the old basketwicking techniques. I wanted to make the construction part of the esthetics, and make every part of the chair visible. Materials: Steelframe, woolfelt and upholstered foamseating.