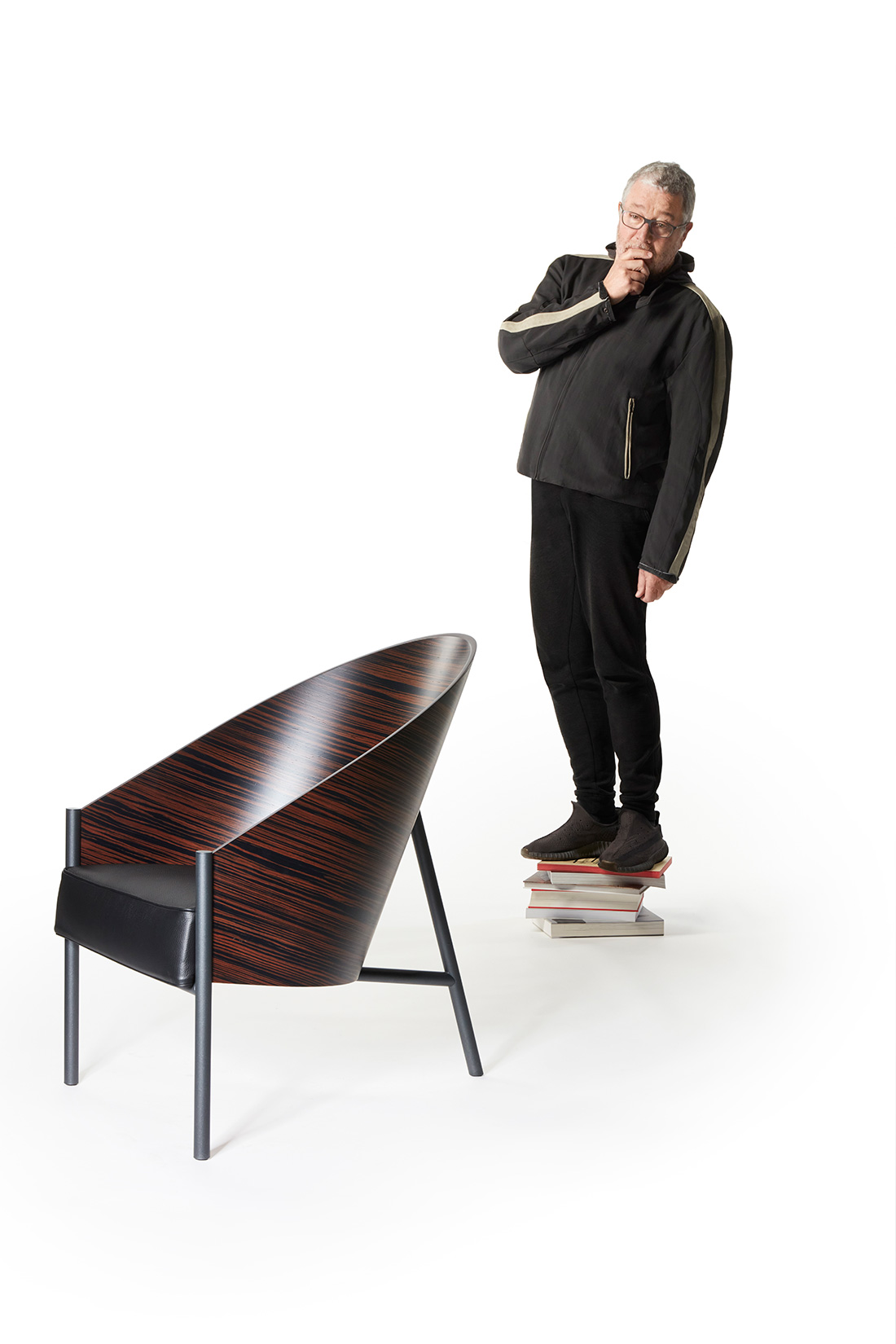 Driade had a treat for all fans of design this year in Milan at Salone del Mobile. Marking the 4th decade of the famed chair we were excited to see the debut of the re-edition of Pratfall, an armchair that was first created by Philippe Starck in 1983. Pratfall is a universal design symbol that marked the beginning of the successful cooperation between Philippe Starck and Driade.
"One inherent evidence of modern economic and ecological times is the need to go to the minimum of everything, to seek the Economy of the means, of energy and matter. Only this guarantees a timeless product or project," shares Philippe Starck talking about the famed 3-leg chair.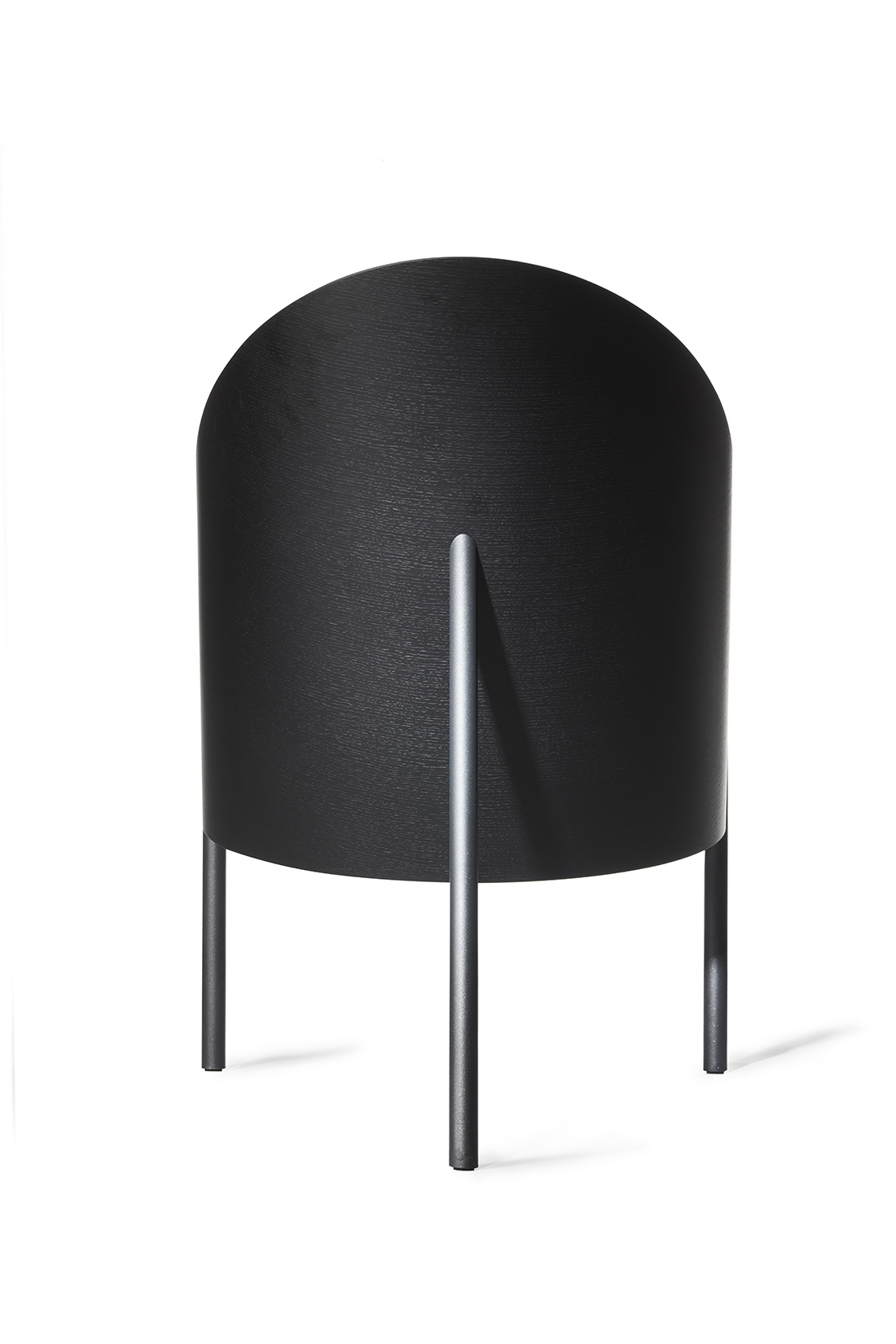 Philippe Starck made this decision after taking this into consideration and cut off one of the legs of a chair. Because of this purely mechanical economy, the Cafe Costes chair came into existence. In a magnificent café such as the Café Costes, removing one leg from each of the 300 chairs reduces the number of opportunities for the waiter to trip over and spill his large tray of glasses by 300. This led to the creation of the Costes chair.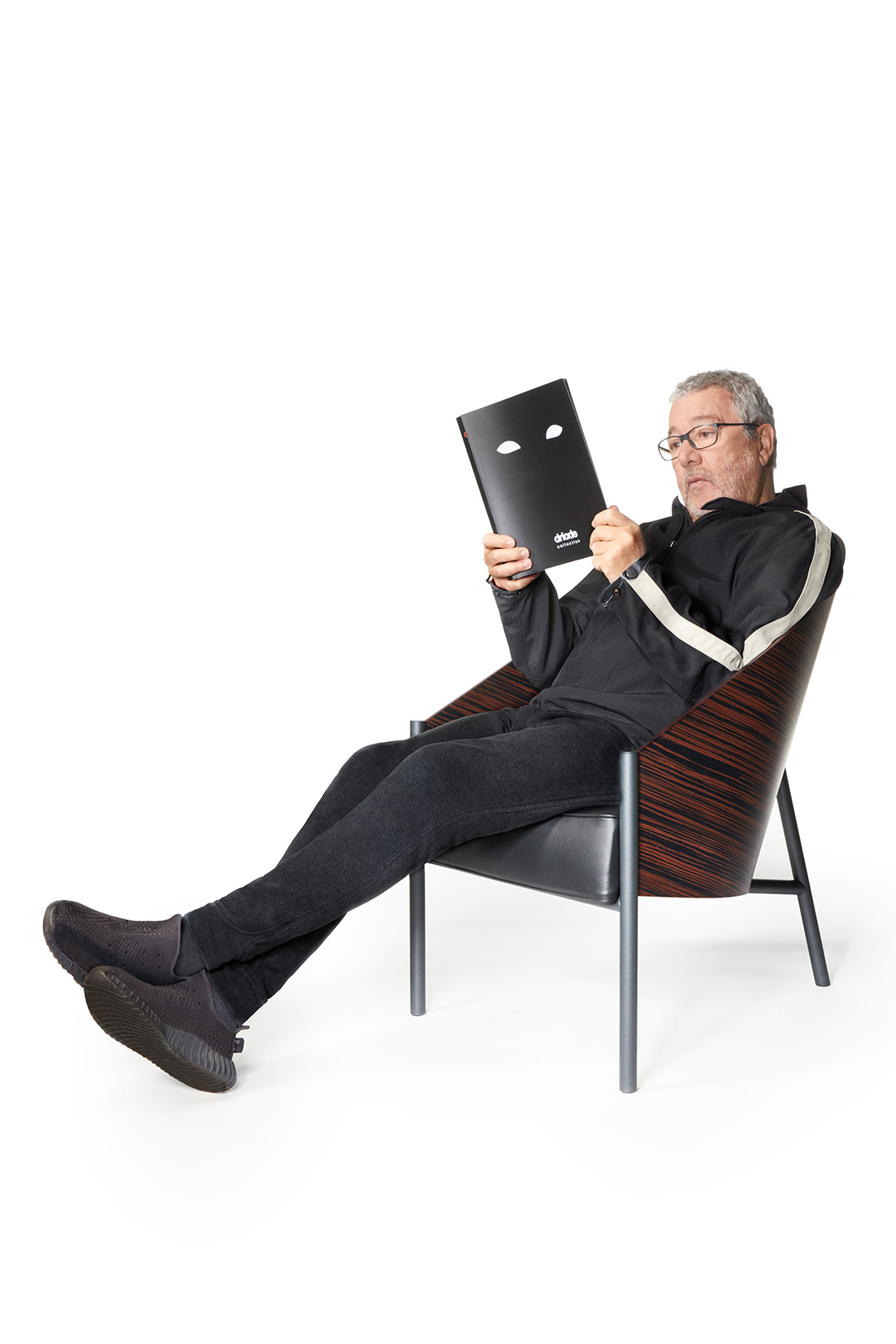 At the same time, Philippe Starck was remodelling the private quarters of the Élysée Palace for the incumbent President of the French Republic, Francois Mitterrand. In fact the PRATFALL chair itself is responsible for catapulting Starck as a designer to fame. Starck envisioned a space in the president's private office that was conducive to meditation, and it was for this space that he designed an exceptionally cost-effective and pleasant three-legged seat, which later evolved into the Pratfall armchair and was manufactured by Driade from 1985 until 2003.
In honor of Pratfall's continued commercial success, Driade and Starck are releasing brand new finishes this year. This armchair has become one of the most iconic pieces of contemporary furniture because it is not only compact but also intelligent, easily accessible, and comfy.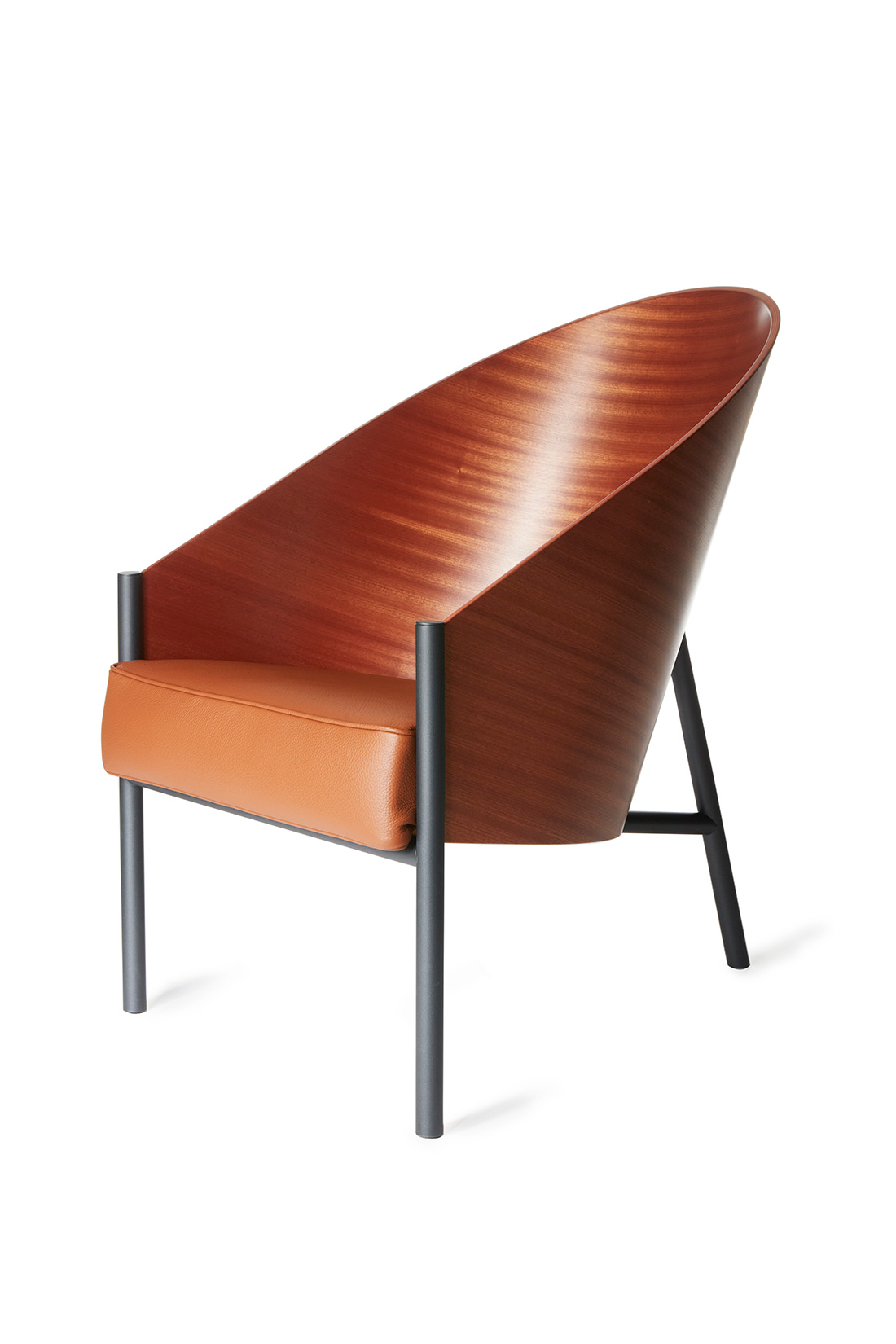 "This is the story of Pratfall: when two completely different functional elements come to the same conclusion. Less of everything for more of everything, less material, shape and thickness, for more intelligence and agility," adds Starck.
Philippe Starck, a world-famous creator who is imaginative in a variety of ways, never loses sight of what is truly important to him and his goal. His vision is that creativity, in whatever shape it may take, should make the lives of as many people as possible better. Because of his philosophical outlook, he is regarded as one of the founding fathers and leading members of the "democratic design" movement. By employing his prolific work across all domains, ranging from everyday products such as furniture, a citrus-squeezer, electric bikes, and an individual wind turbine to architecture of hotels, restaurants, and naval and spatial engineering of mega yachts to even habitation module for private space tourism, he continually pushes the boundaries and requirements of design, becoming one of the most visionary and renowned creators of the international contemporary design scene. Both Philippe Starck and his wife, Jasmine, spend a significant amount of time traveling, either on aircraft or in remote locations.