The eye-catching Cable Light design is work of Netherlands based designer Patrick Hartog. There's more after the jump:
From the Designer:
Mooring bollards widely seen on wharves inspired Patrick Hartog to create this ceramic cable lights. The cable is wrapped around the light and gives an unique look to the simple but aesthetic looking shade. The lights can be customized to the likes of the user, different colored or patterned cables directly result in a different looking shade. The metal ring on top makes sure the light is balanced and is a link to the original bollards often created from strong metal. To be fully appreciated the Small Cable lights could be hanged together. For other situations Patrick is now developing a large Cable Light.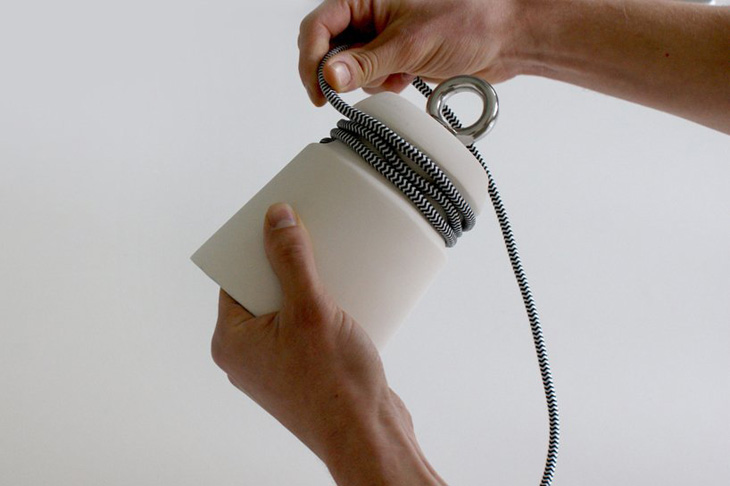 The lights are created by slip casting. The original shape is made out of plaster on a lathe. Plaster moulds are created from this mother mould were after the slip casting process can begin.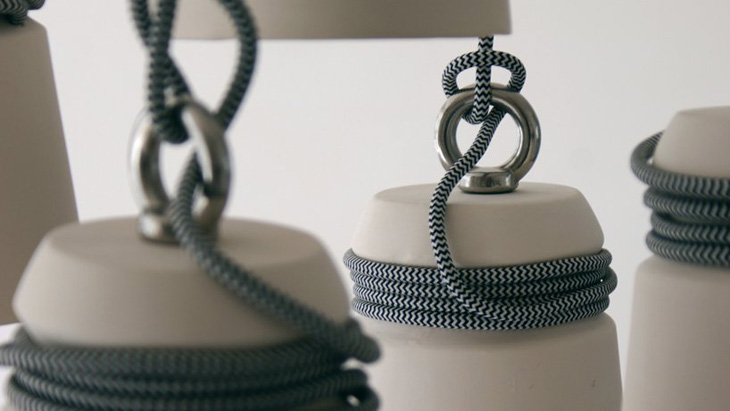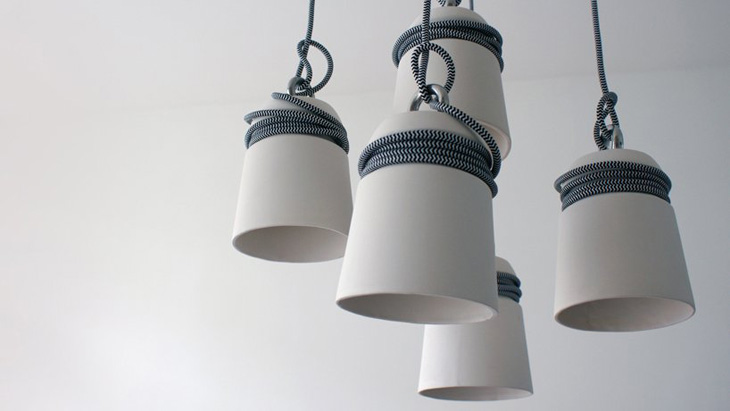 Project: Cable Light
Designed by Patrick Hartog Design
Website: patrickhartog.com