Project: elBulli Pavilion
Designed by Rodero Beggiao Architects
Website: www.roderobeggiao.com
Rodero Beggiao Architects have shaped the design for elBulli Pavilion, perfectly formed for a travelling chef.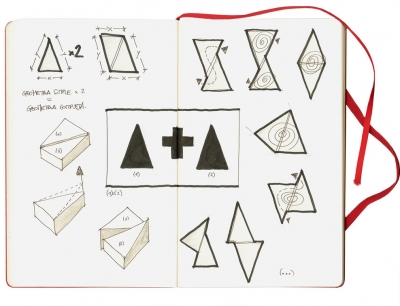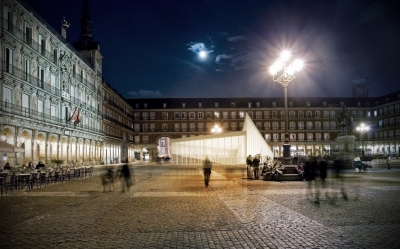 With the slogan "Freedom to create", elBulli foundation will open in 2014 and will have two objectives. First will be the archive of elBulli Restaurant, both physically (documents, books, objects) and digital. Second, it will be a center of creativity, with the idea to create and then share ideas and discoveries through the Internet.
The project is a space for representation of the foundation and its values anywhere in the world, a platform to show the various initiatives and to accommodate multiple functions (think tank, informative space, workshop, restaurant, wine tasting .
It's a modular, lightweight, removable and transportable pavilion, intended to be placed in scenic and unexpected places. It consists of two identical triangular modules and thanks to its various formal combinations, it has a flexible interior space to accommodate different possible configurations. The international character of the pavilion will be emphasized with the fact that its interior spaces will be decorated by local artists.