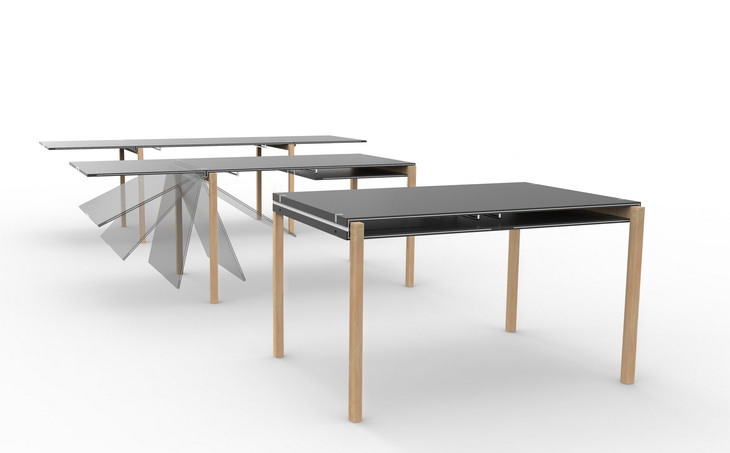 The elegant shape of the little black KAKSI Table comes from the talented designers Mikas Emil and Christian Hagemeister who presented their design to us and we are now sharing with you.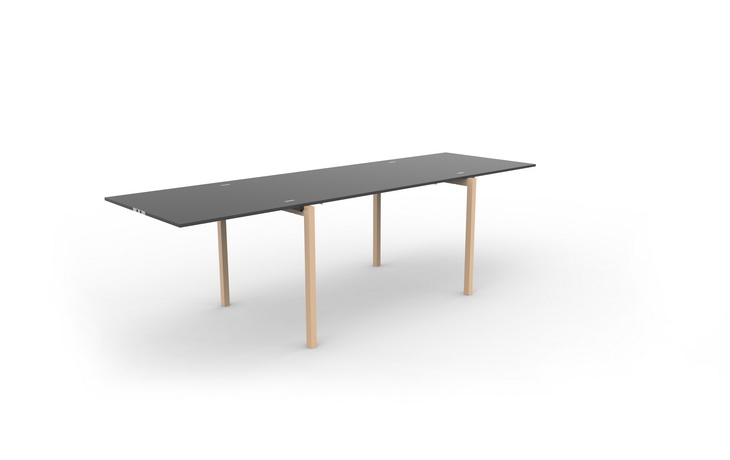 From the Architects:
KAKSI

The table that provides a framework for the everyday tasks at home. A piece of furniture that meets the family's personal needs, and at the same time embraces the social life. Place for the family and space for the individual.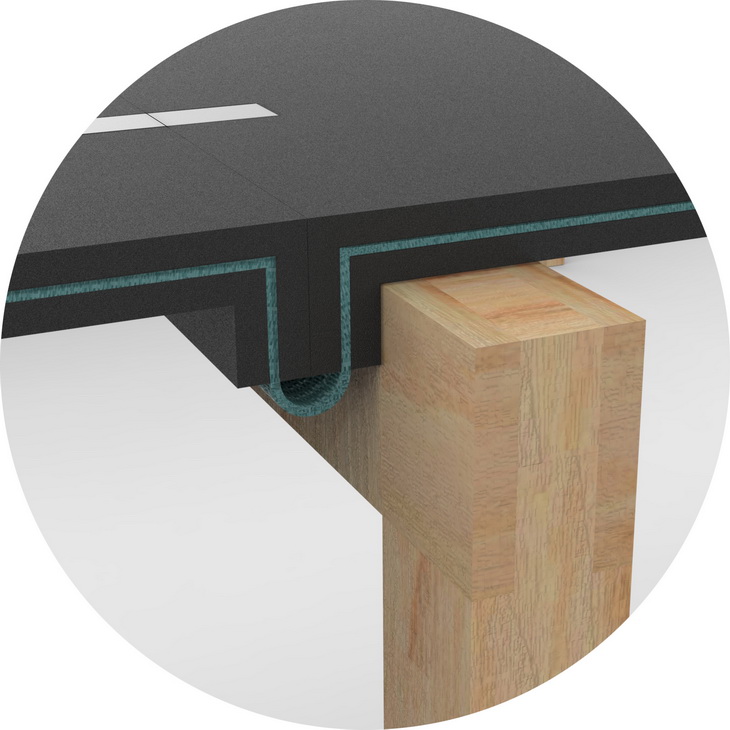 Detail

In between the two table plates is mounted rubber. Because of the fl exibility in the rubber the table's ends are able to fold in and out when the whole family is visiting.

To make sure that the table ends won`t collapse, the plates will be supported underneath and brackets on the top will hold the plates together.
The table is made of oak wood and linoleum. These are materials that are easy to clean, are durable, and they are materials that can last for generations to enjoy.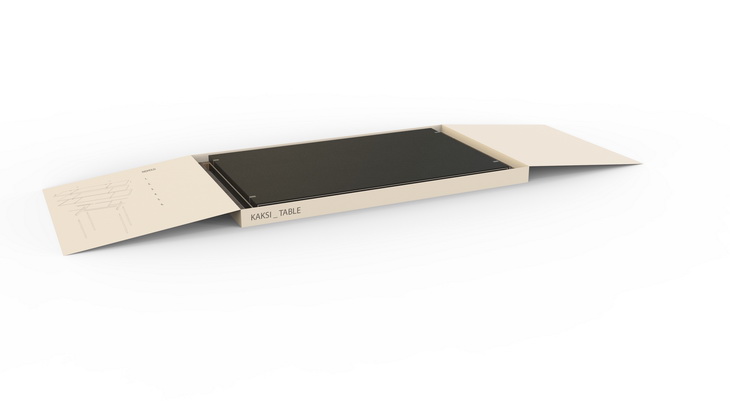 The table is fl atpacked and only the legs has to be mounted afterwards.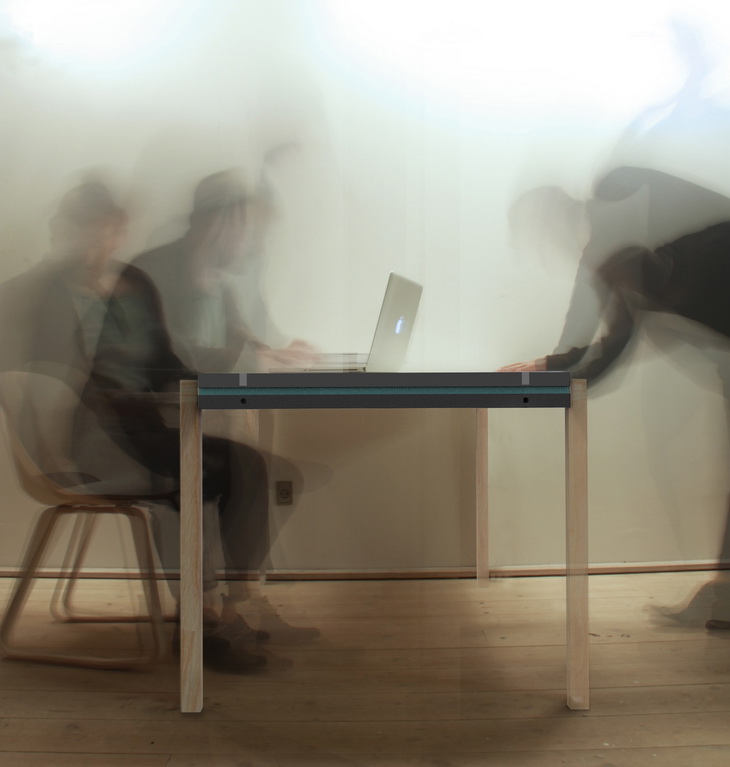 Basically, our desire is to create a new kind of dining table – to find solutions on how to optimise this conventional piece of furniture the best possible way is.
It is our conclusion, that this is relevant in the modern home, as the classsic dining table is not sufficiently optimised. By constructing a table with more flexibilty, we can assist the everyday user.

It is our desire to provide the consumer with long lasting quality furniture, which they can keep for generations. With empathy for materials and requirements specific to our own personal style, we give an idea of how this problem can be solved in a qualified way.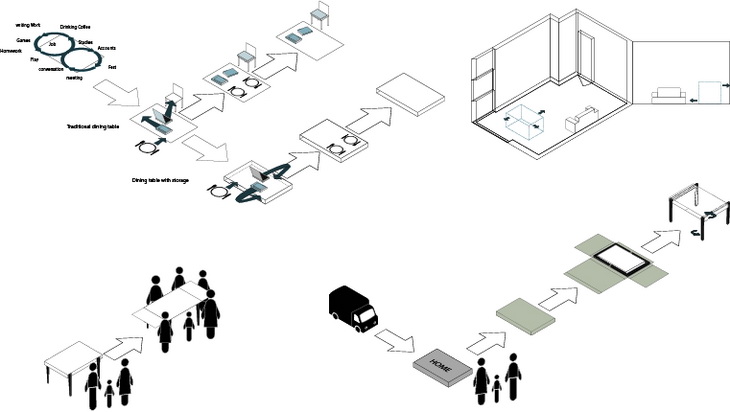 The 'dining table' is multifunctional. It works as a workbench, so we have created a means for storage. The table can be converted from a work platfom to dining table with ease.

Society has evolved – our lifestyles, needs and habits have changed, opening the doors to reconsider this classic piece of furniture. Today the dining table is rarely used just to eat at. From our point view, the dining table can also provide space for books, magazines, homework, work, drawings, pens, window envelopes, records, games and computers and provide a framework for meetings, meals and conversations.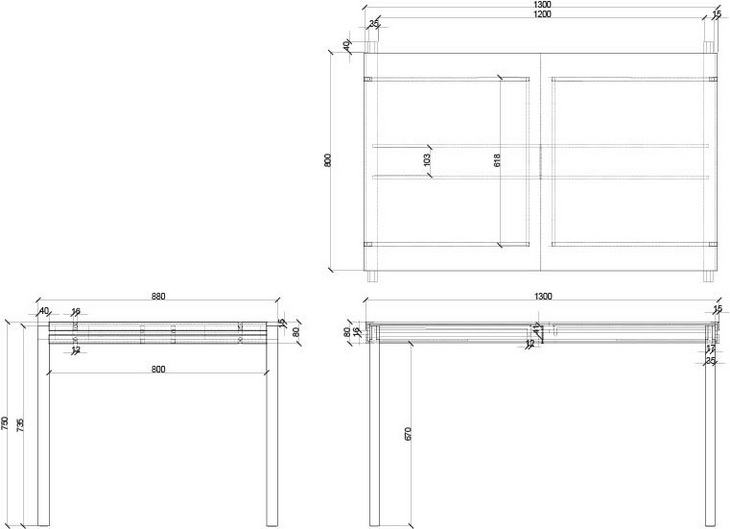 Project: KAKSI Table
Designed by Mikas Emil (WAAUW Studio), Christian Hagemeister
Website: www.mikasemil.dk