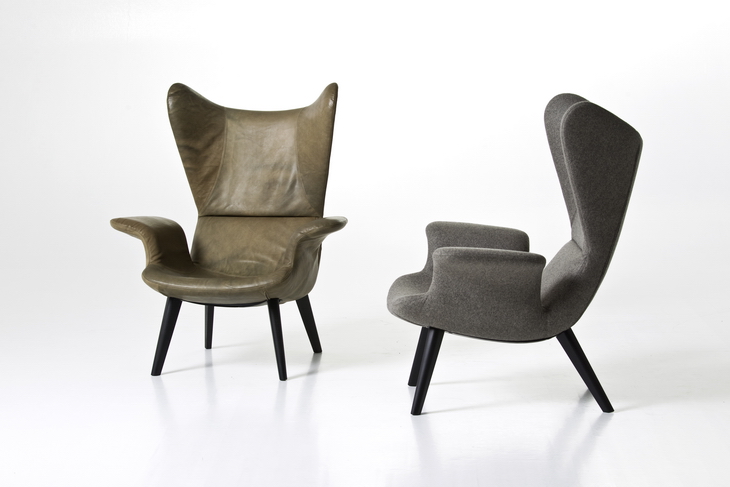 Moroso is pleased to be a part of the 2013 Diesel Home Collection Tour, a multi-showroom SoHo event to launch the latest from Successful Living furniture, lighting, kitchens and textiles.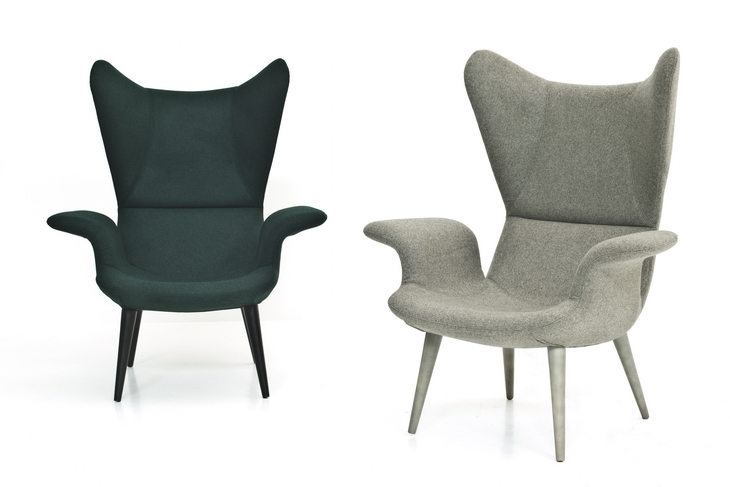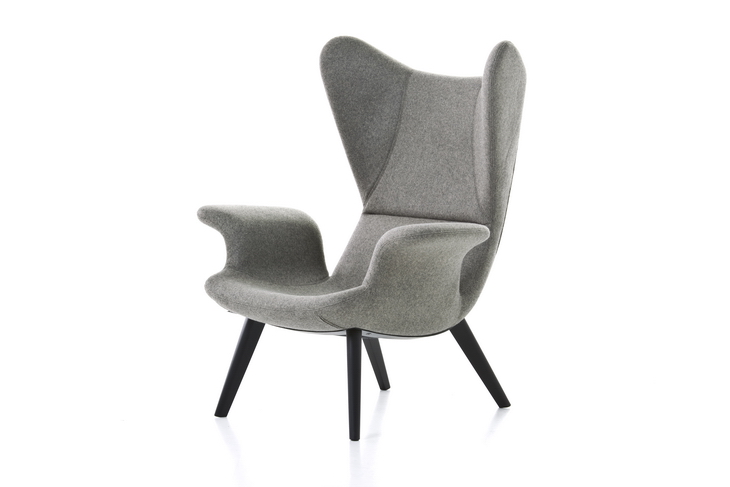 From the Designers:
Longwave
Retuning a classic! Like a 60's motorcycle with a new engine, this chair has every bit the attitude yet is still a modern machine. A high back lounge chair with flowing lines, Longwave has been designed for ultimate relaxing and reading, creating personal space within the home or office. Available in a full range of fabrics as well as Diesel's new patinaed leather, available in four colors, for the "deluxe treatment"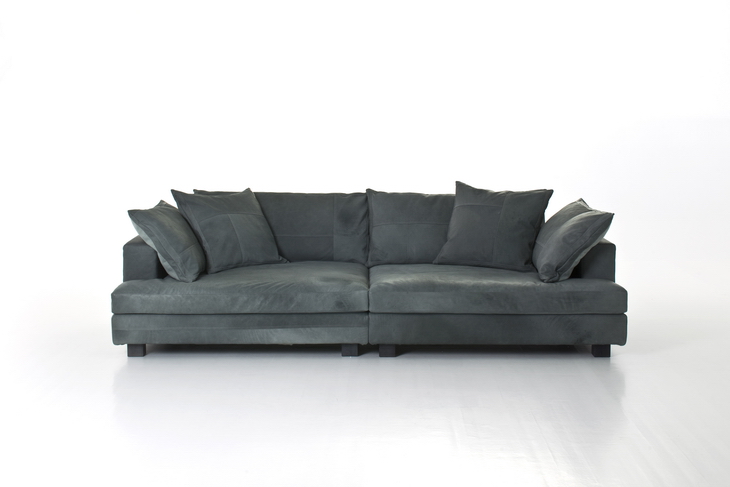 Clouds Atlas Sofa
And while we were looking at classics, we took our own best-selling iconic Diesel sofa, Nebula 9, and updated it with a new twist. Reworked specifically for leather, this new version has cut back armrests, new patchwork detailing on the pillows that shows off Moroso's tailoring ability, and more streamlined metal feet. Available in a wide range of sizes and configurations, Clouds Atlas can be made as a sofa (four sizes, two depths) or as a modular design in goose down or fiberfill construction. This range can be made in both classic leather and new patinaed leathers that truly reflect the Diesel approach to fashion with distinct attitude.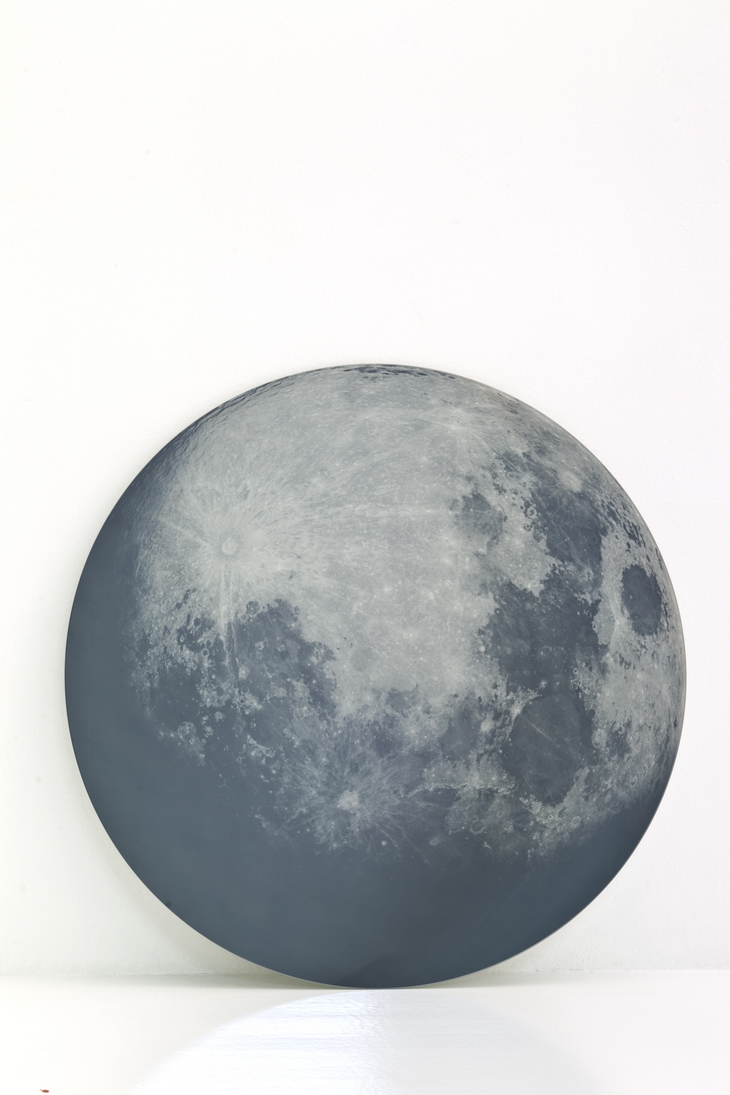 My Moon My Mirror
My Moon My Mirror is your very own piece of the night sky. The moon, printed on the mirrored surface combines function and fantasy. Let go and howl at the moon. This 39 1/4 in. diameter mirror is also offered as at table.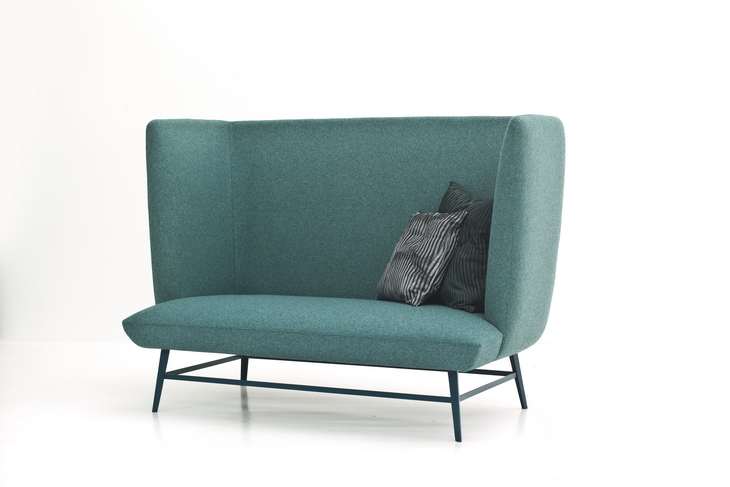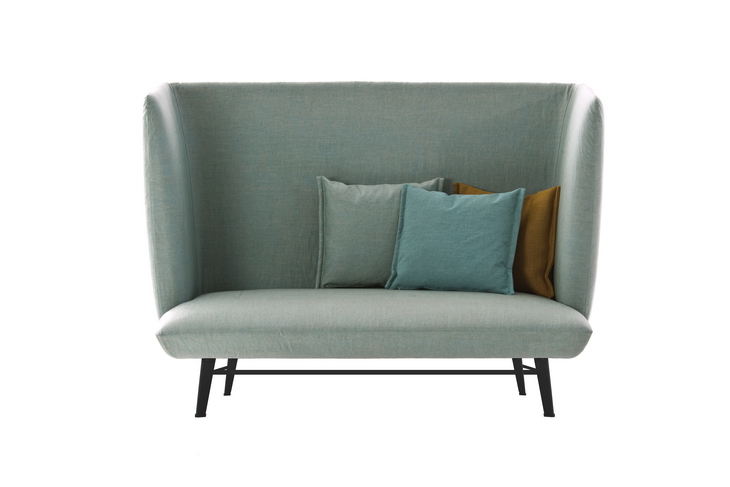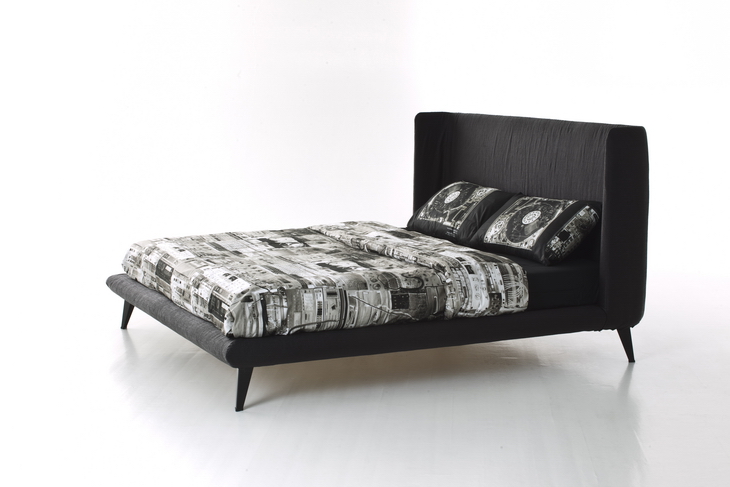 Gimme Shelter
Designed to create personal space within a space, Gimme Shelter seating system comes in two widths and one height. Lean lines conceal a comfortable seat and create a visually simple form that surrounds the user in their own little world sitting, or sleeping.
For the seating and headboard, two fabric options make the most of the generous backrest to add even more personality. A photo-realistic jacquard weave plays with patterns inspired by geometry and distortion. Use it alone or paired with complementary cushions. Colored felts and metal-finished linen accessories, inspired by antique and patinaed metals, are combined to complement the frames. During this event, the bed will be shown with Zucchi's linens.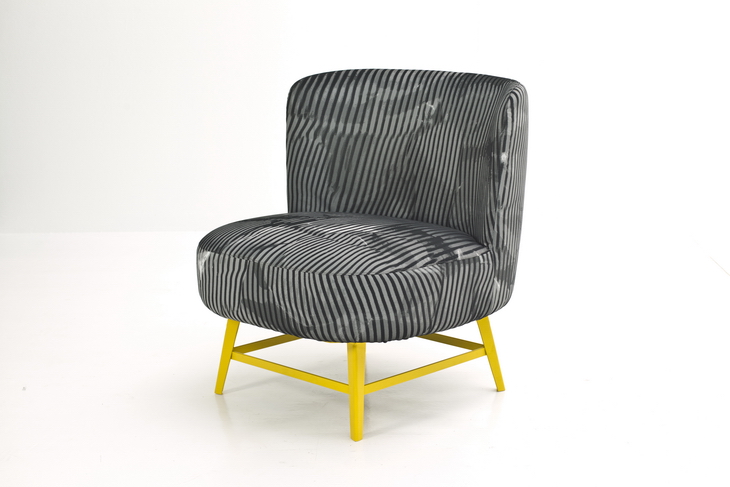 Project: Diesel Collection Fall 2013
Designed by Moroso
Website: www.moroso.it