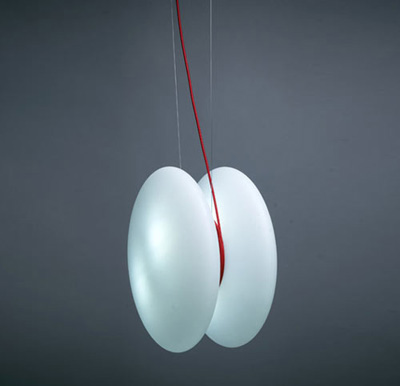 Project: Yo-Yo Lamp
Designed by Almerich
Website: www.almerich.com
Shaped by the ultimate children's toy Yo-Yo lamp is work of Almerich studio, view more of the design after the jump:
From the Designers:
It is a fun and functional collection which comprises a hanging lamp and a floor lamp with rotational-moulded polymer diffusers. The electric cable is made of fabric, it is 10m long, and it is rolled-up between the two diffusers, which reminds us of the toy that names the collection. The metal parts are brass with steel finish.
Source DesignMilk. *