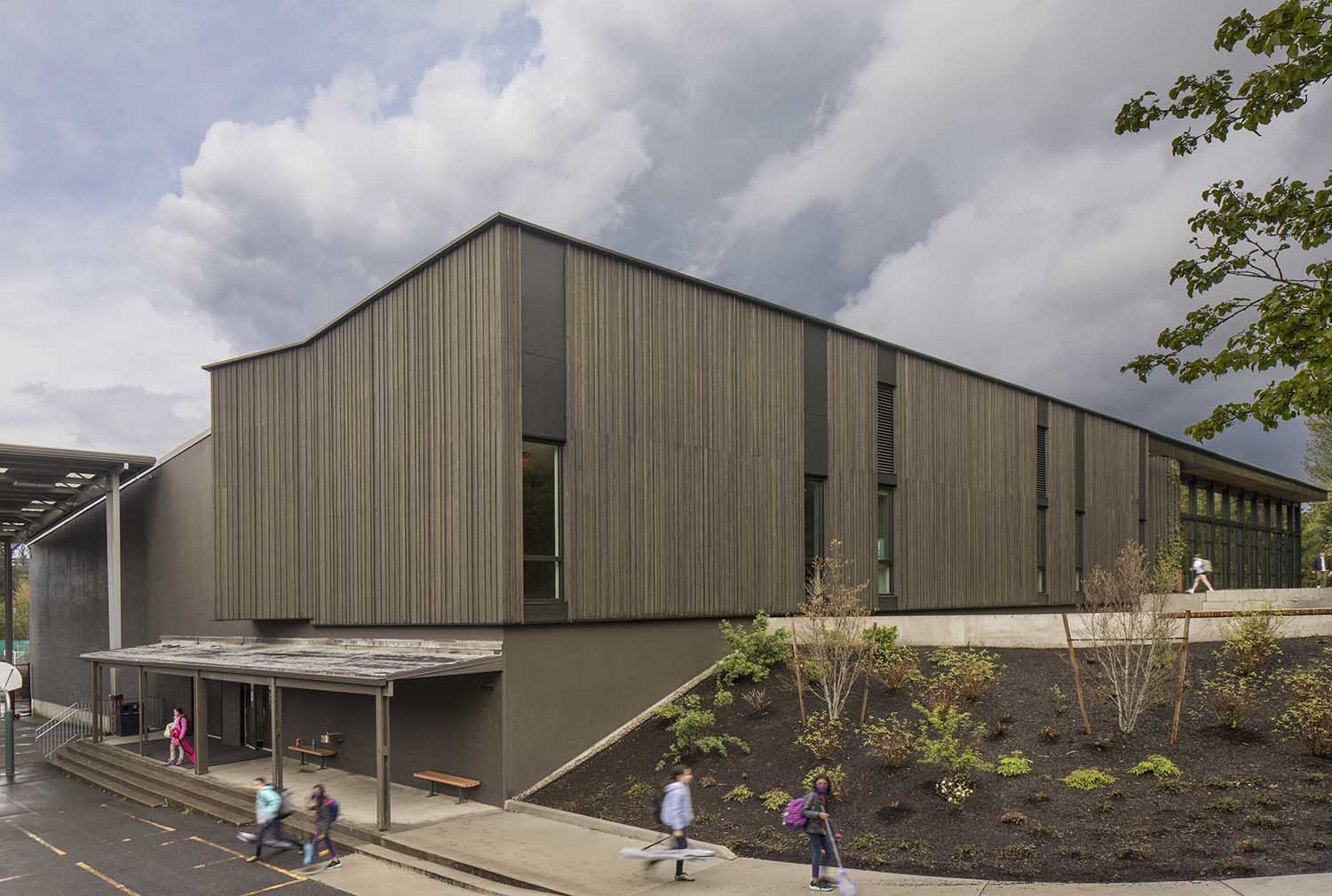 Oregon Episcopal School (OES) has unveiled its impressive new Athletic Center, marking a significant milestone in the institution's ongoing commitment to fostering a sense of community, inclusivity, and sustainability. Located in the heart of Portland, this 22,000-square-foot renovation and 20,000-square-foot expansion of the athletic center promises to become the primary multi-purpose gathering space for OES's 800 students from Pre-K through 12th grade.
The OES community, rooted in Oregon's natural beauty and diverse history, came together to envision an athletic center that goes beyond the traditional gymnasium. The design, executed by the renowned architectural firm Hacker, reflects the school's deep connection with nature and a desire to encourage interaction and inclusivity at all levels.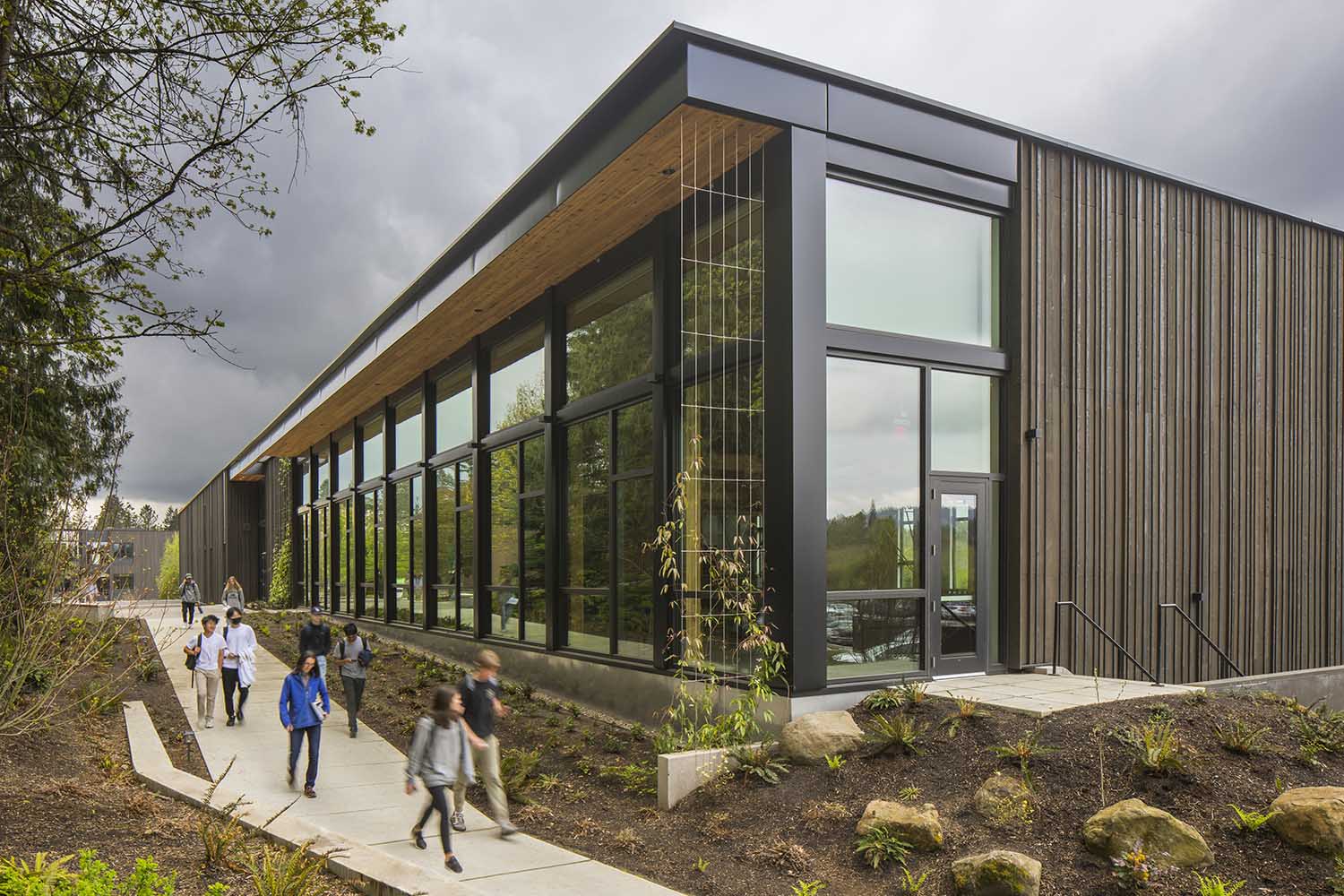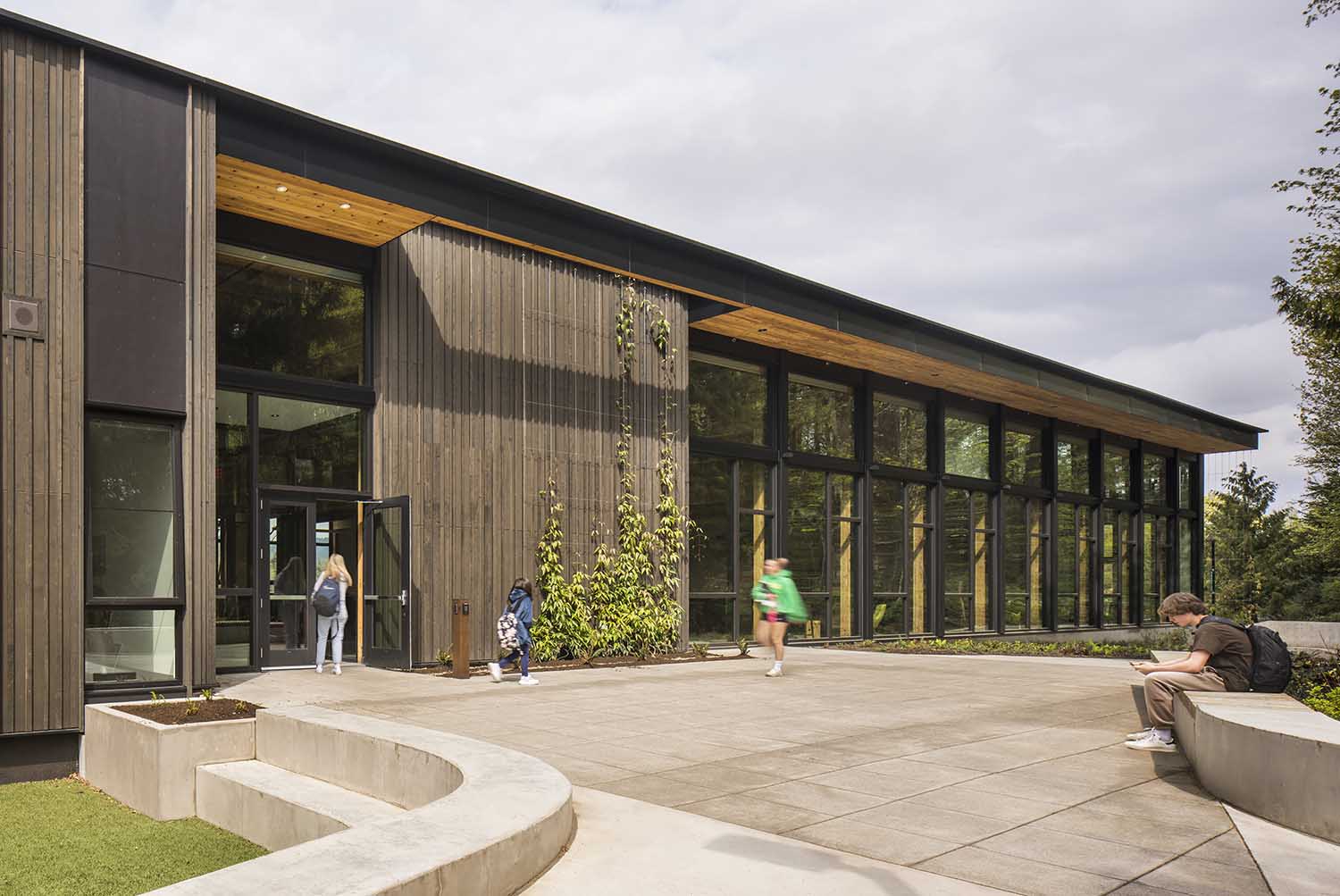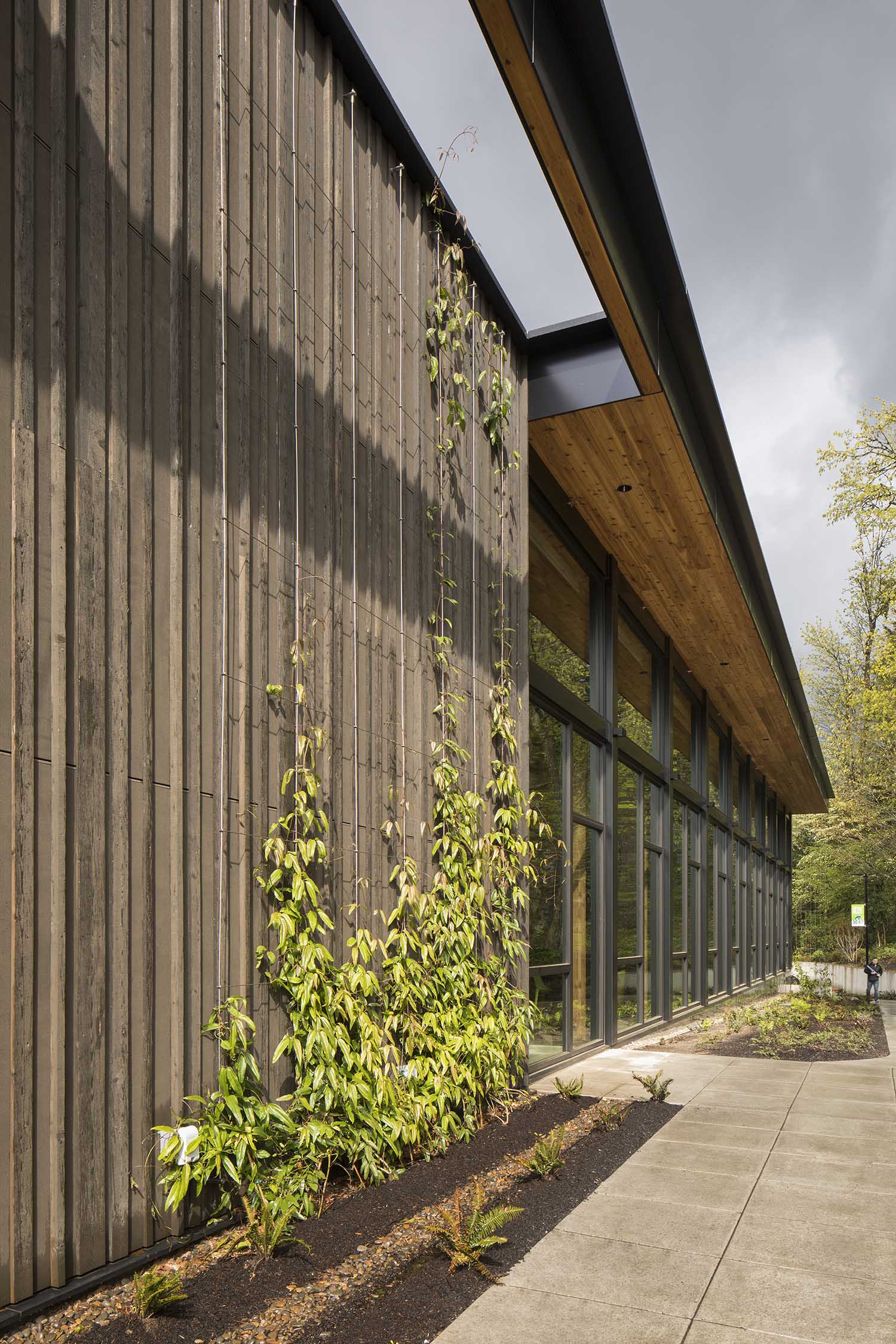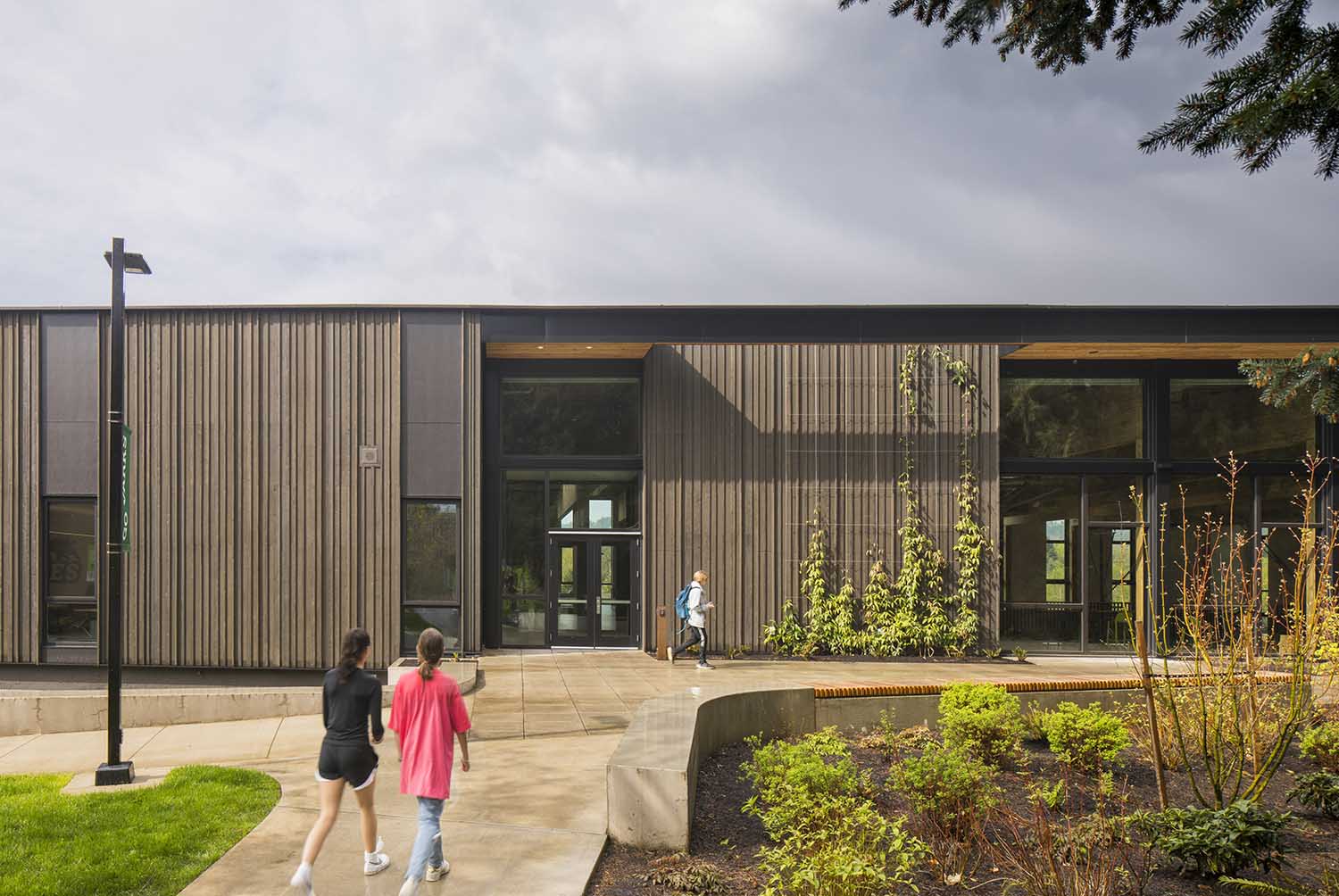 The directive given to the design team was clear: create a safe and supportive environment for all students, regardless of their interest or skill in sports. The result is a dynamic space that features flexible meeting areas for students and faculty, dedicated team rooms, group collaboration spaces, two full-size gymnasiums, and offices for the physical education and athletic departments.
One of the standout features of the new Athletic Center is its commitment to inclusivity. The design team engaged extensively with OES students and athletic department staff to ensure that the facility accommodates mixed-gender teams and coaches of different genders. Traditional locker rooms have been replaced with flexible, all-purpose team rooms, fostering team building among students with varying levels of athletic ability.
Situated at the north end of the campus, the Athletic Center serves as an accessible entry point and a hub of campus activity. The exterior design pays homage to the surrounding Oregon landscape, with vertical wood slats and textures that reference the nearby woods. A south-facing elevated concourse provides direct views of the forest and serves as a multi-use commons area for students to gather, study independently, or enjoy sporting events.
While the Athletic Center is home to varsity sports and physical education classes, it also plays a crucial role in the community's resilience planning. It has been constructed to meet stringent seismic criteria, ensuring that it can provide shelter and support to OES and the surrounding community in the event of a seismic event.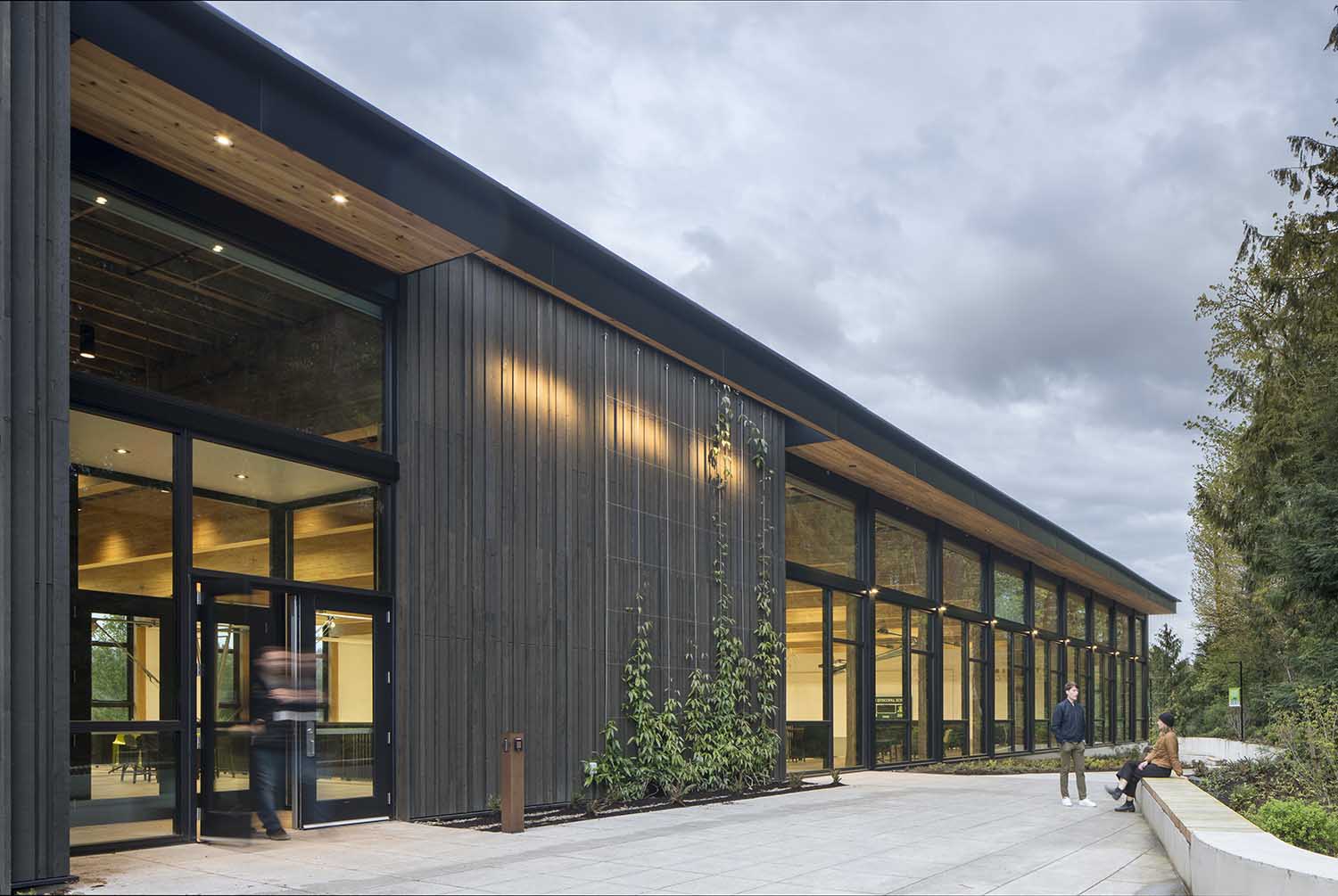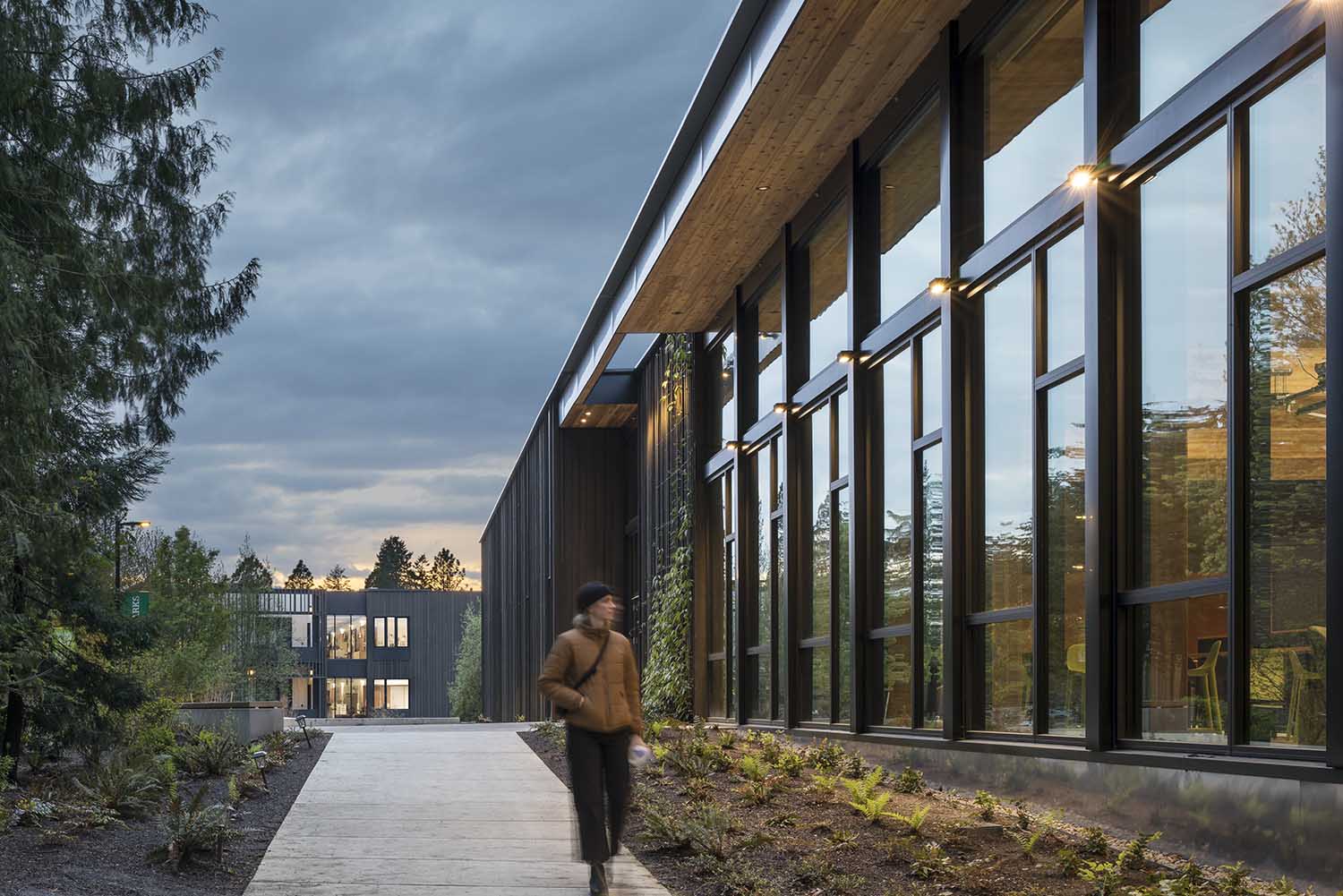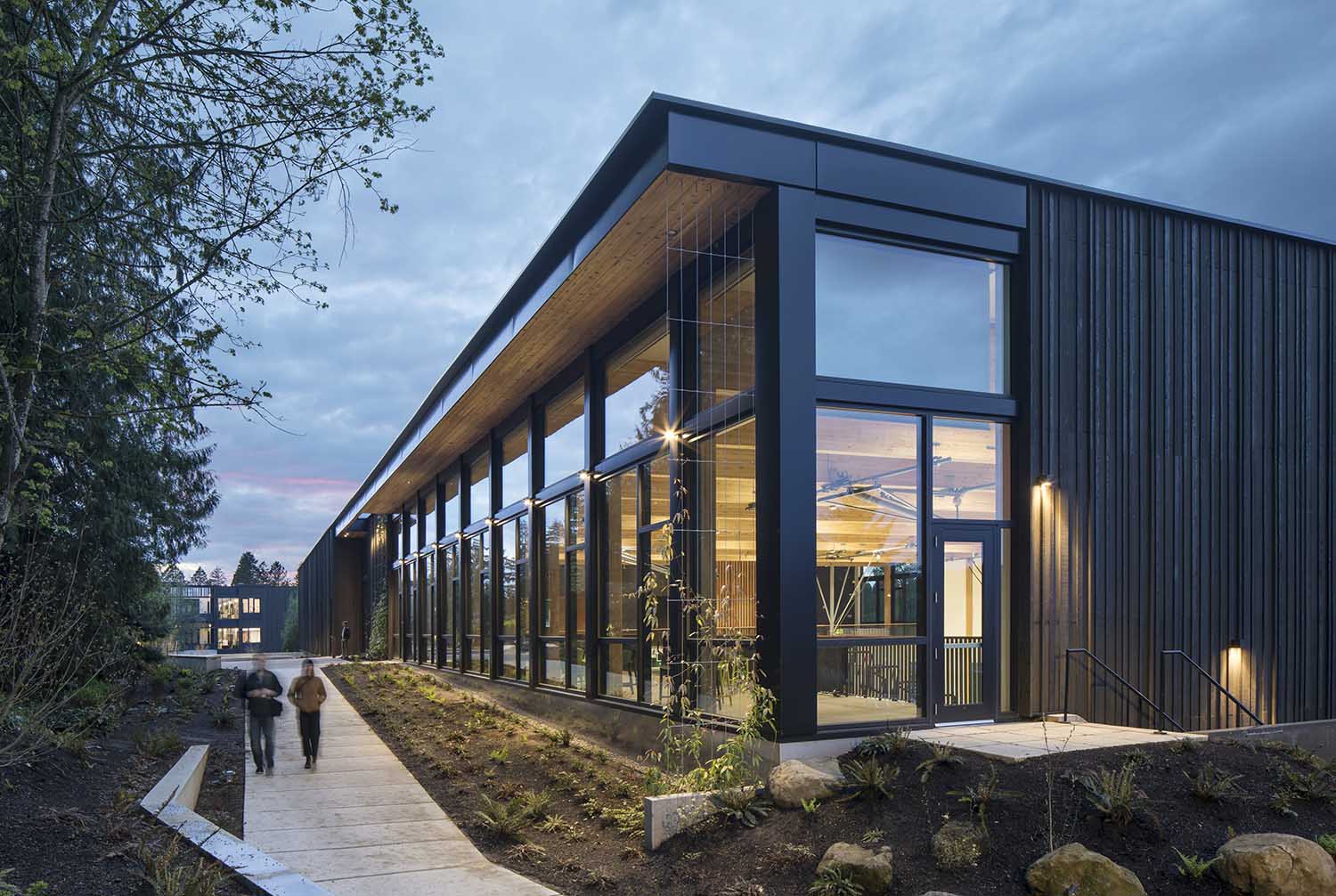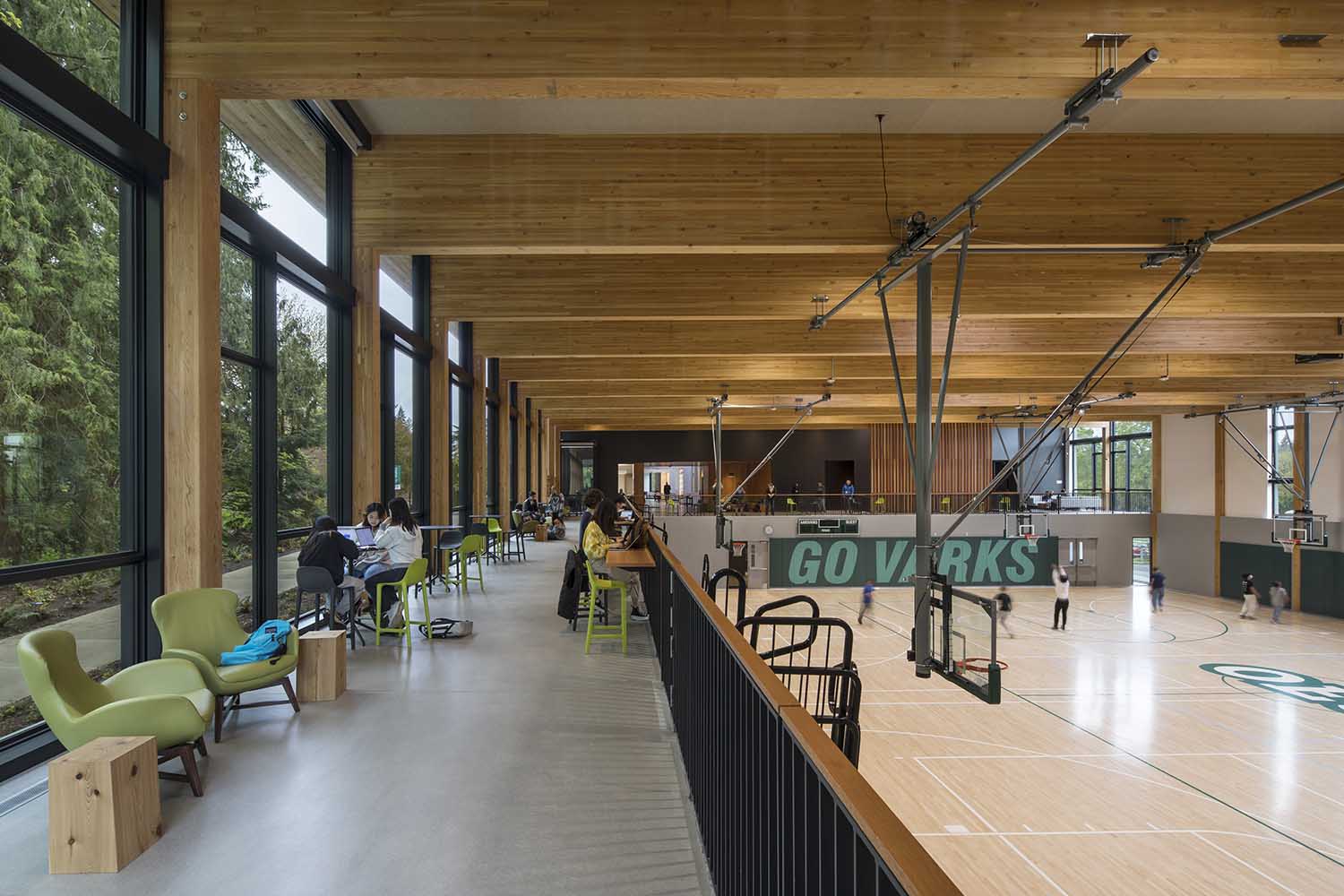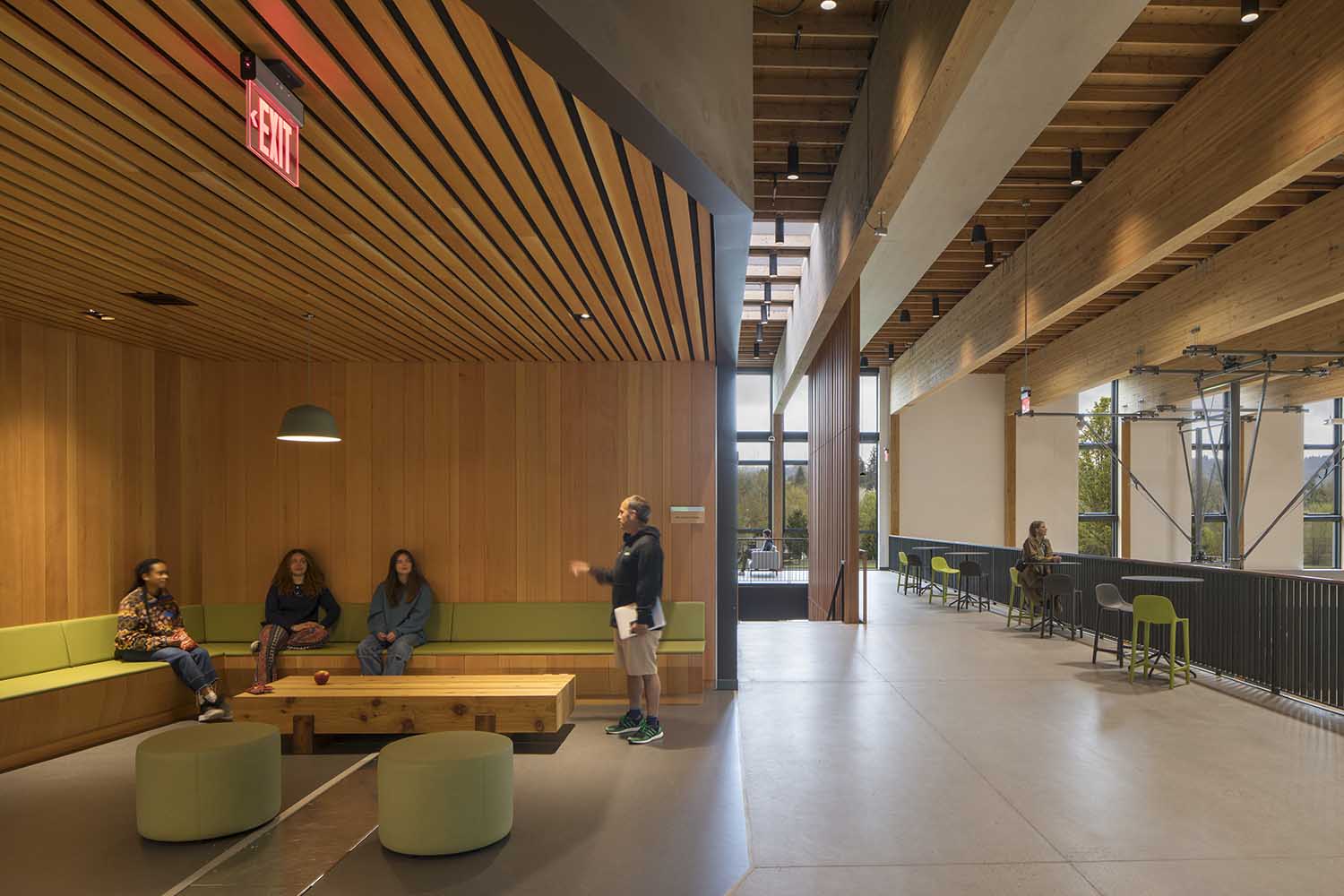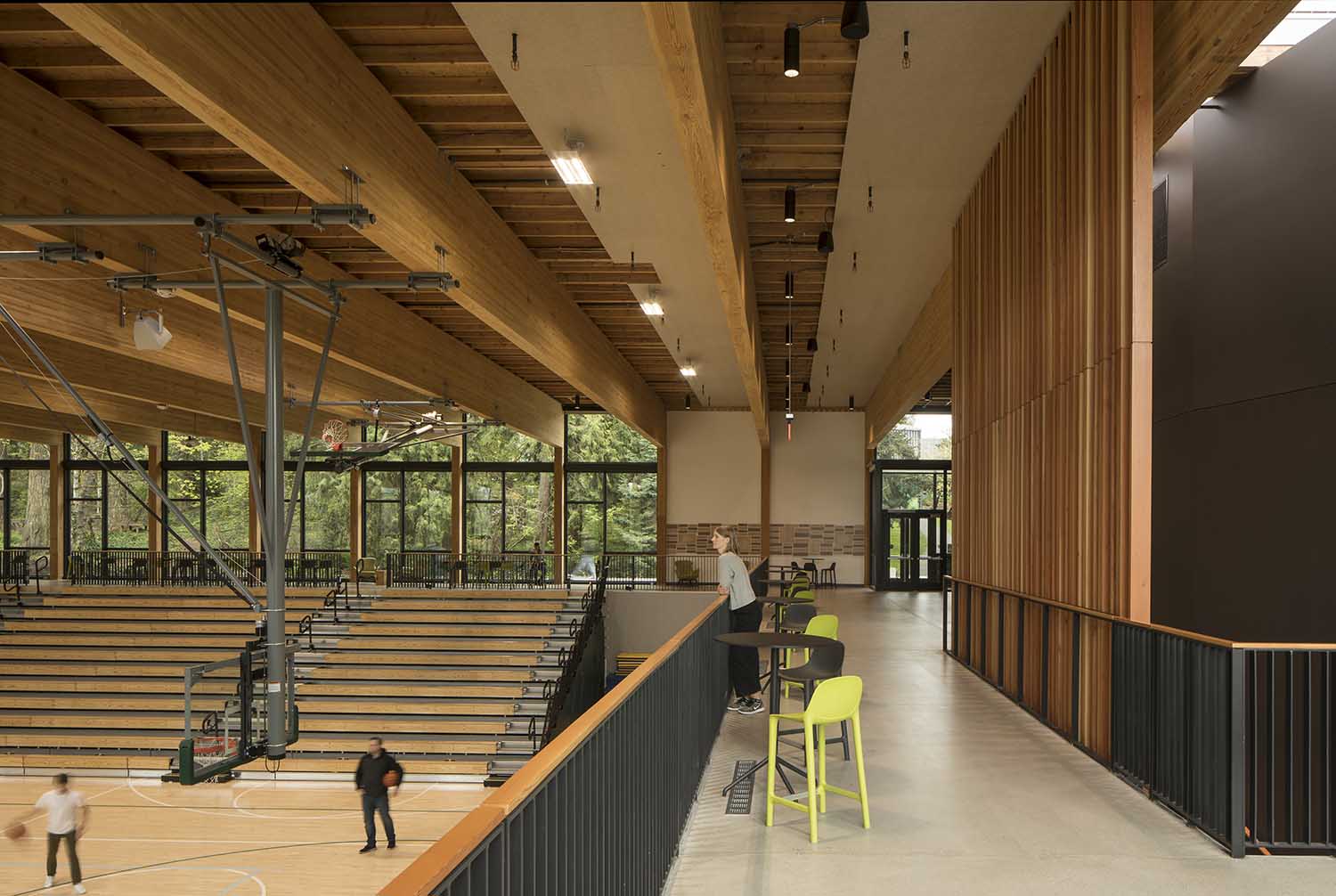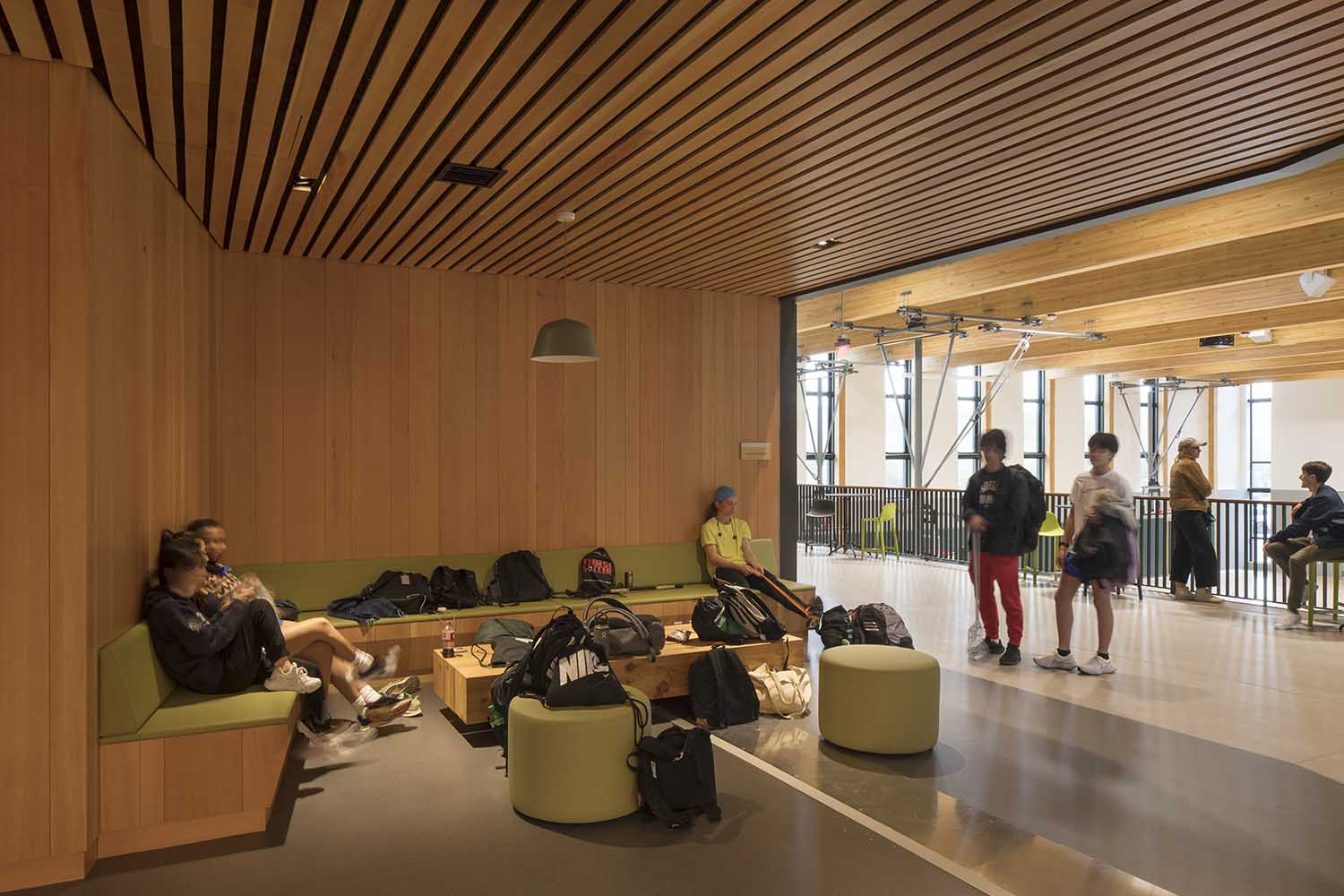 Sustainability is another key aspect of the design, with the Athletic Center meeting the Energy Trust of Oregon-Path to Net Zero standards and aligning with the Architecture 2030 Challenge goals. The building boasts an impressive 82% reduction in energy use compared to baseline standards, with an EUI (Energy Use Intensity) of just 15kBtu/SF/Year. Passive cooling strategies and minimal mechanical conditioning contribute to the center's high performance.
In a joint statement, the Hacker design team expressed their pride in contributing to this transformative project. Stefee Knudsen, Project Manager and Principal-in-Charge, said, "We're honored to have had the opportunity to work with Oregon Episcopal School on this project. It's not just an athletic center; it's a testament to the power of design in fostering community and inclusivity."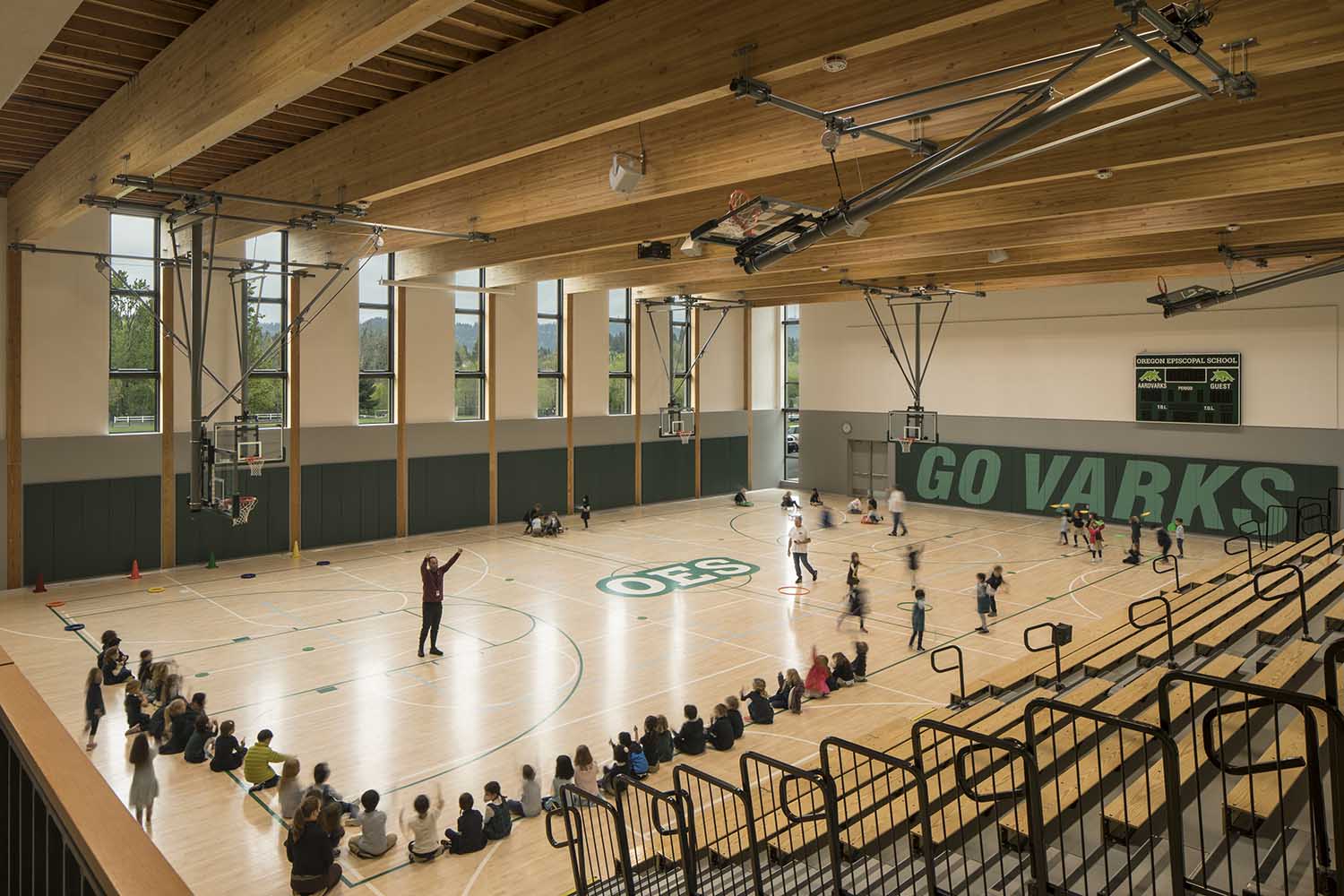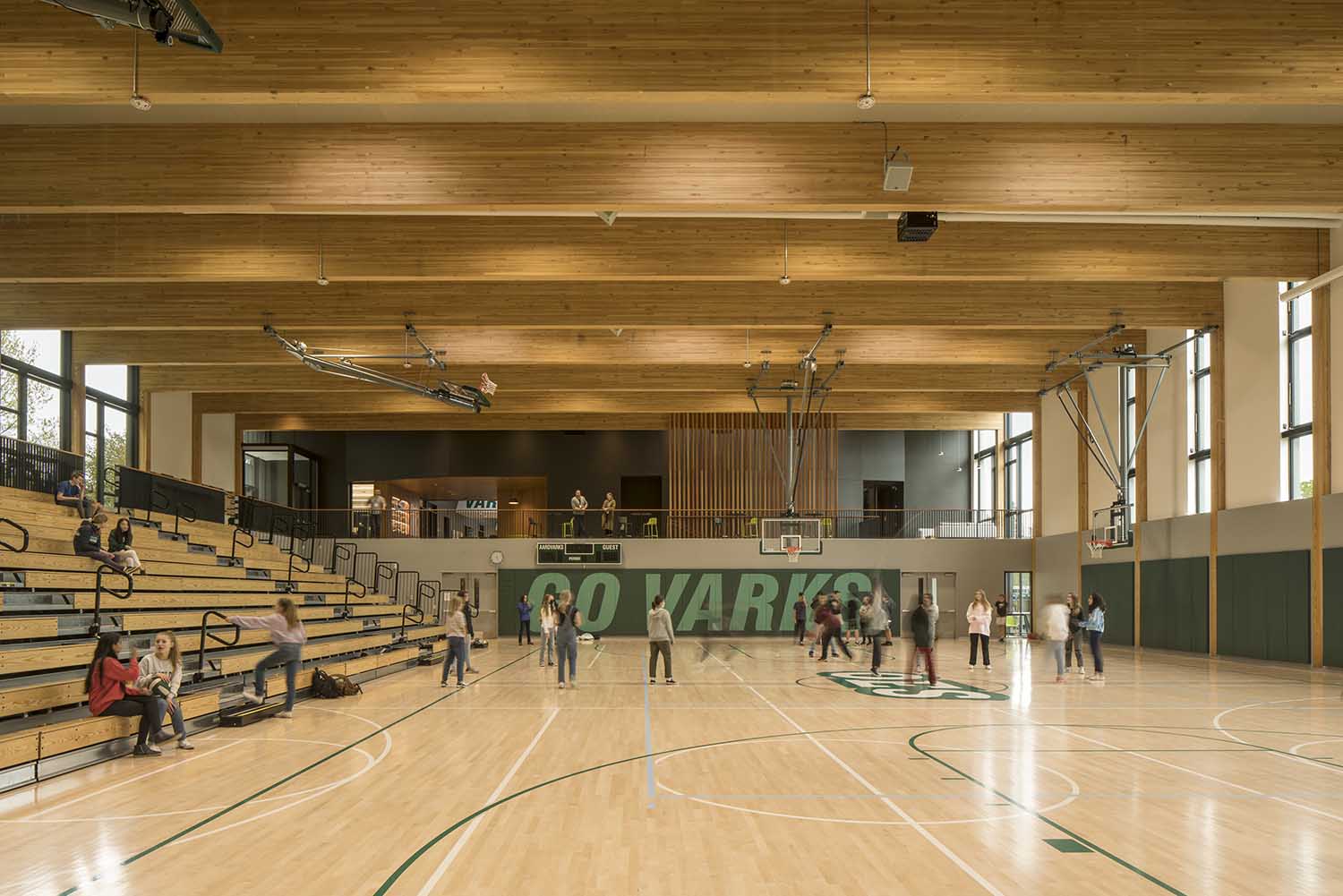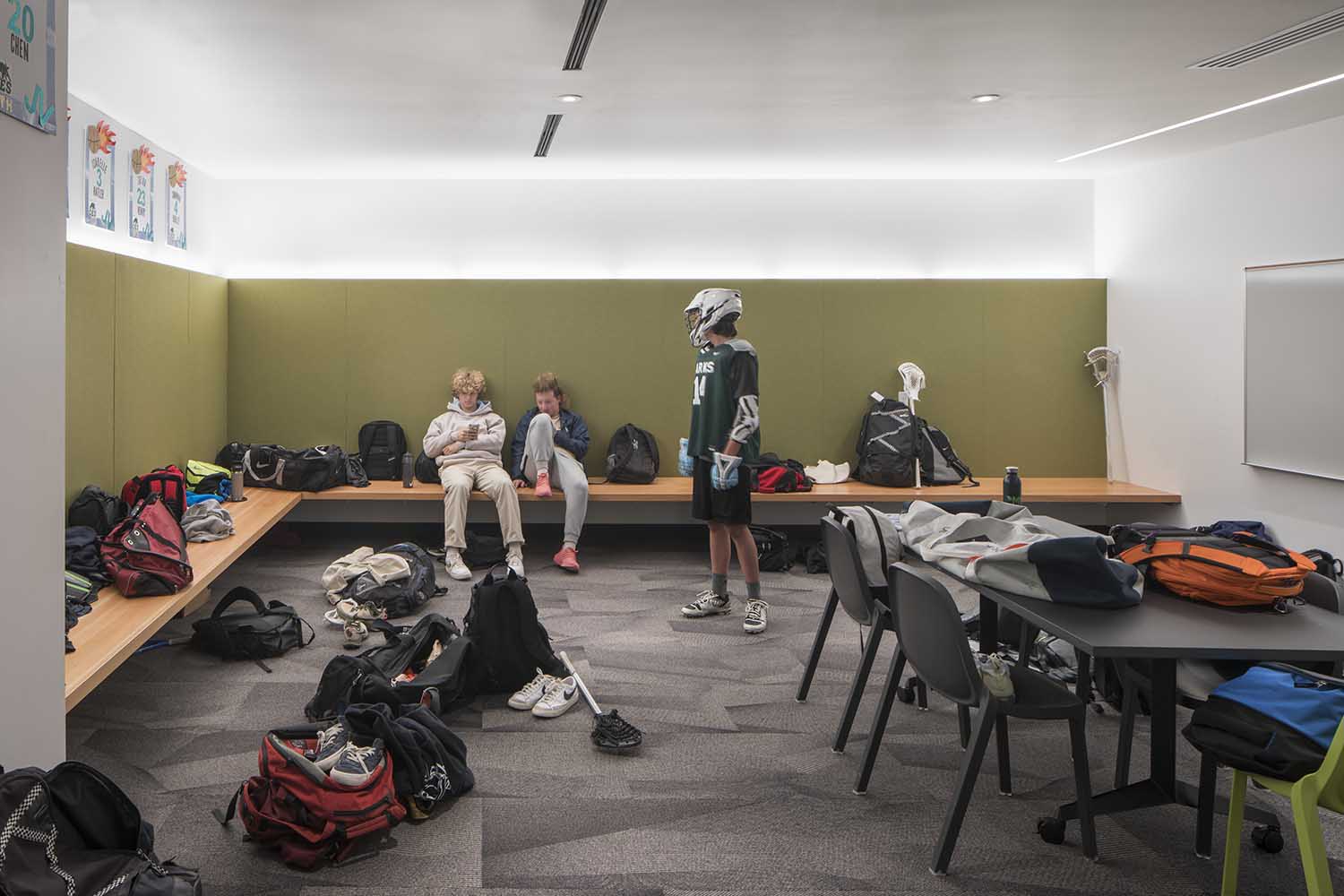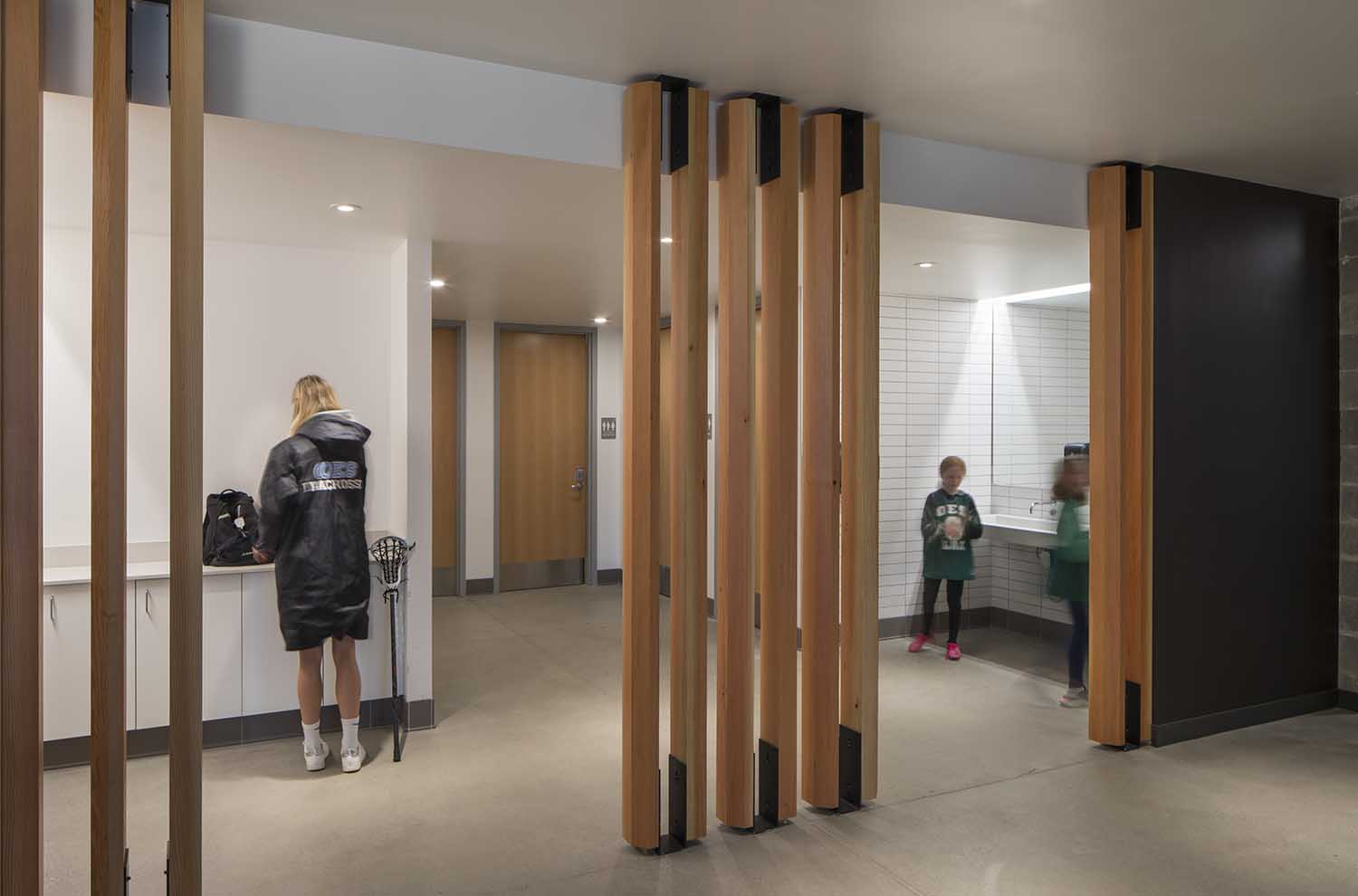 The Athletic Center features top-quality brands and materials, including Emeco chairs and counter stools, Muuto tables and counter tables, EcoPDX side tables and coffee tables, National lounge chairs, Arnsberg wood dome pendant lights, and Zumtobel gymnasium lights.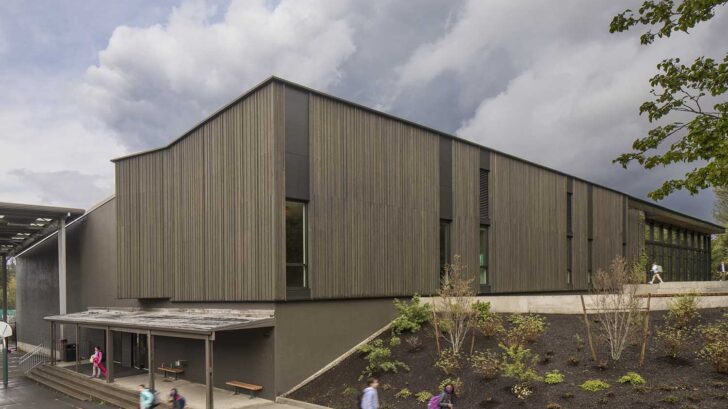 Project Team
Architecture and Interiors: Hacker
Contractor: Fortis
Landscape: Walker Macy
Civil Engineer: Cardno
Structural Engineer: DCI Engineering
Mechanical & Plumbing Engineer: PAE
Electrical Engineer: PAE
Lighting: O-
Acoustical Engineer: Listen Acoustics
Theatrical/AV: Listen Acoustics
Client: Oregon Episcopal School
Photography
Lara Swimmer
Hacker design team
Stefee Knudsen, Project Manager, Principal-in-Charge
David Keltner, Design Principal
Jennie Fowler, Interior Design Principal
Katherine Park, Interior Designer
Sarah Post-Holmberg, Project Architect
Marissa Sant, Architectural Designer
Daniel Childs, Architectural Designer
Vijayeta Davda,
Architectural Team: Caitie Vanhauer
Brands/Materials
1. Emeco – Chairs and Counter Stools
2. Muuto – Tables and Counter Tables
3. EcoPDX – Side tables and coffee table
4. National – Lounge Chairs
5. Arnsberg – Wood Dome Pendant Light
6. Zumtobel – Gymnasium Lights