Atelier Varun Goyal has recently completed their latest project in the heart of Bhilai, India – The Courtyard House. The design has captured the essence of family togetherness within a contemporary context. This innovative project revolves around the concept of creating two separate yet interconnected homes for two brothers from a joint family, harmonizing their strong bond while respecting their individual needs for privacy.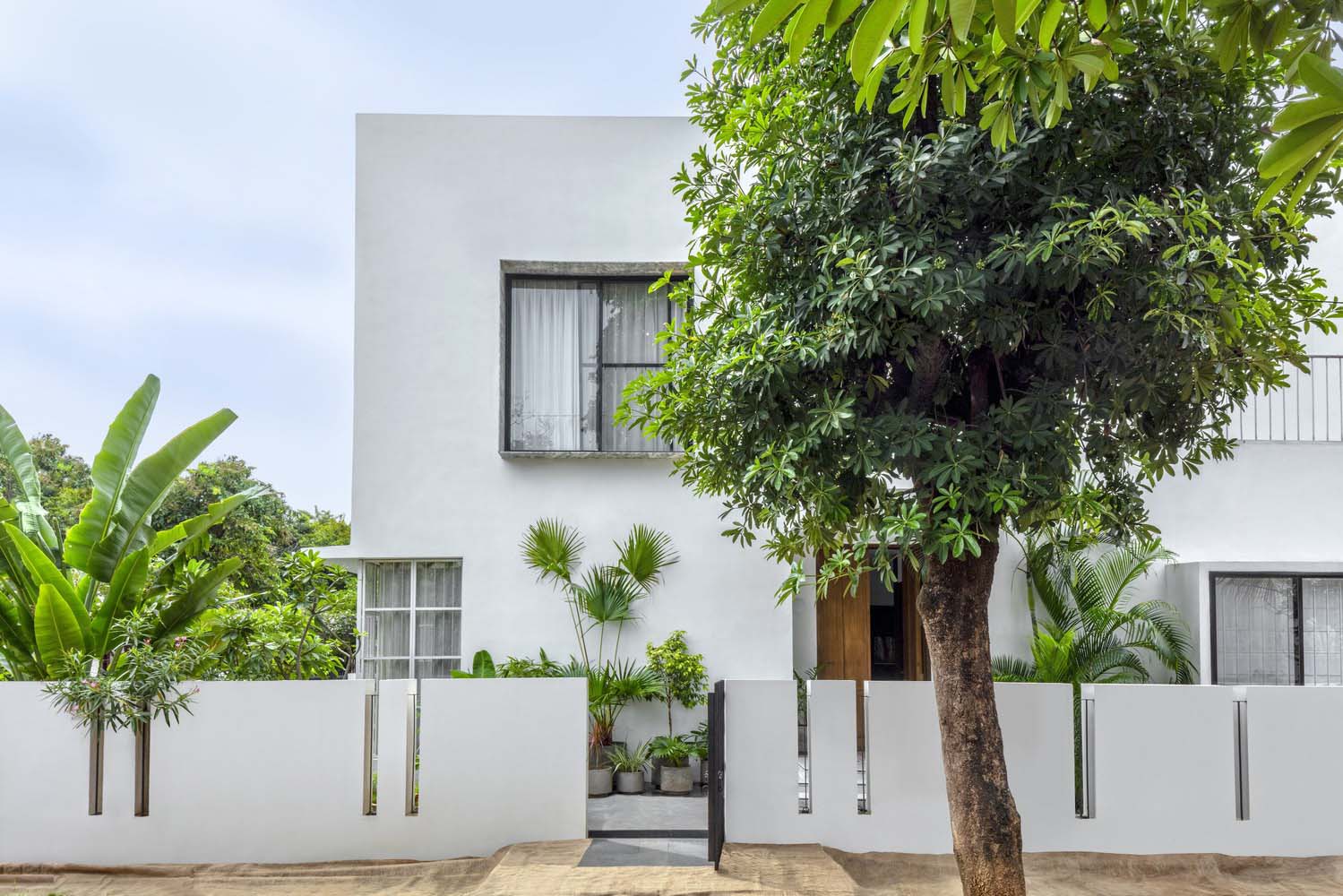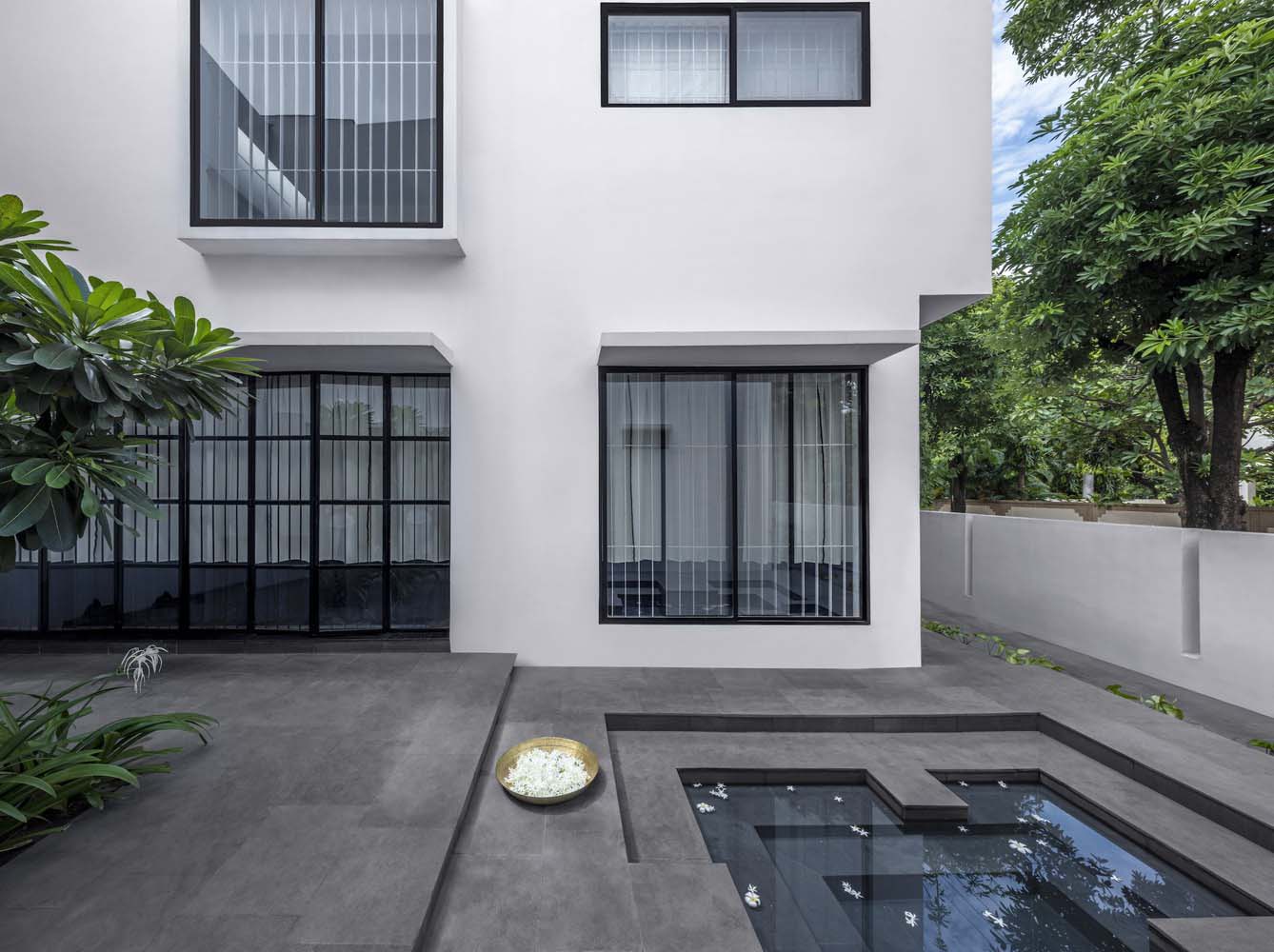 Fostering Family Unity
The central courtyard emerges as the heart and soul of The Courtyard House, symbolizing unity and providing a shared space for both households. Inspired by the idea of family togetherness, this architectural marvel seamlessly blends contemporary aesthetics with the local context, guided by a "Contemporary and Contextual" theme. The overarching philosophy behind this design is rooted in minimalism and a profound connection with nature.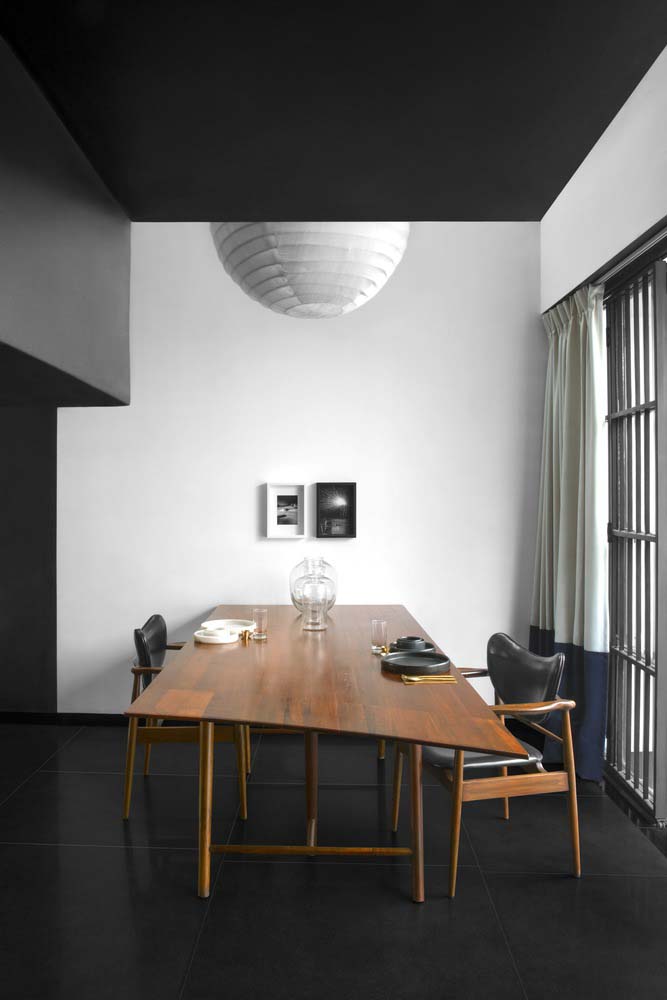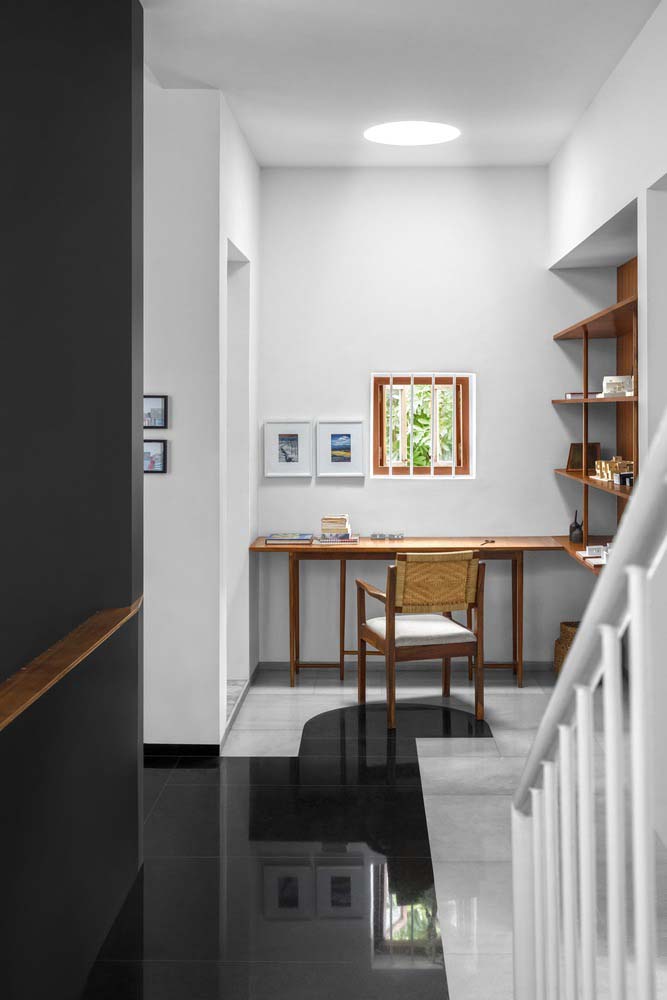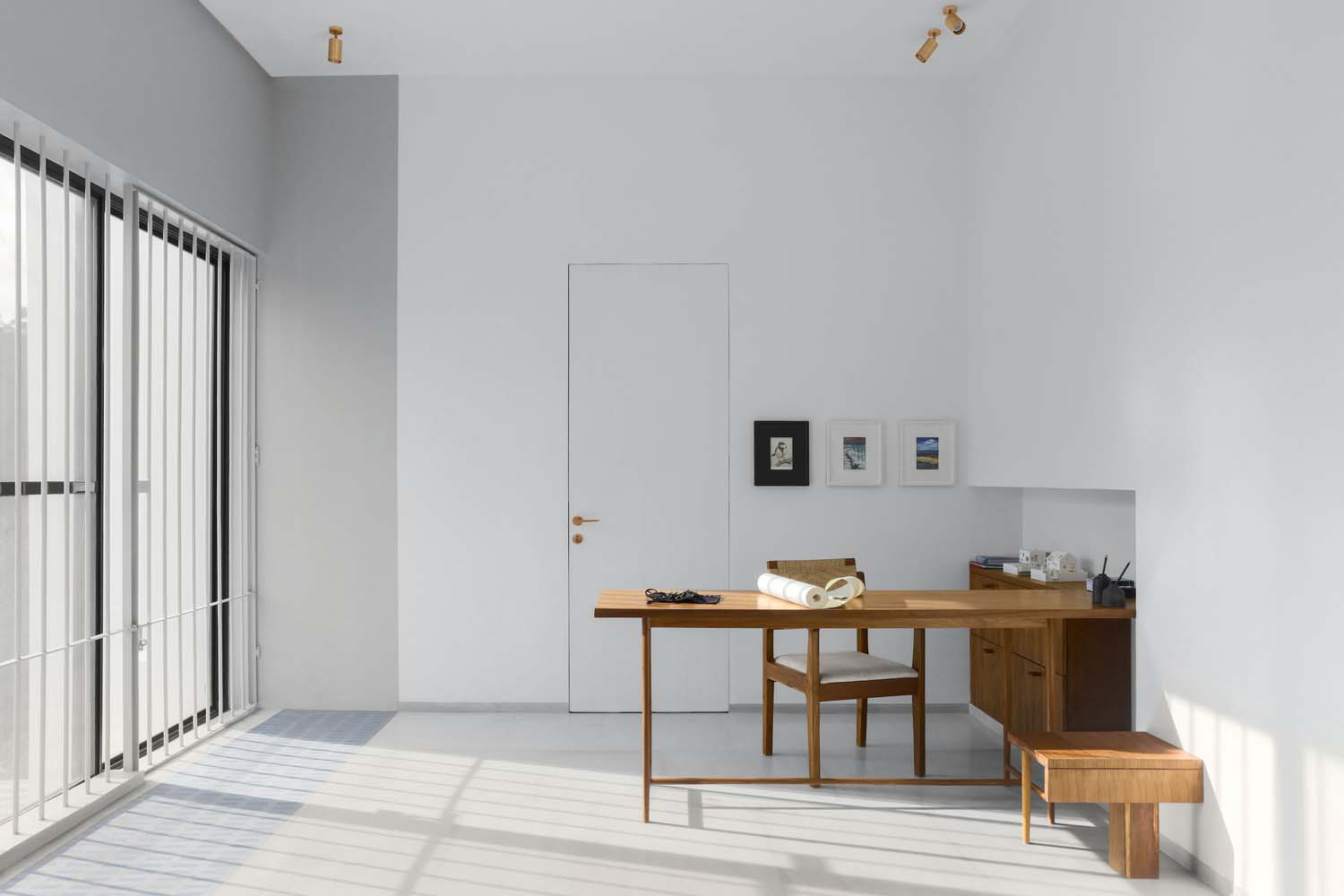 Overcoming Challenges
The project was not without its challenges. Balancing the desire for family togetherness with individual privacy was an ongoing battle. The architects had to find a delicate equilibrium, allowing for seclusion and intimacy within each home while fostering unity and connectivity.
Bhilai's climate, characterized by scorching summers, posed another hurdle. The design had to account for insulation and shading, ensuring interior spaces remained comfortable without excessive reliance on artificial cooling.
One of the most significant challenges faced was creating functional kitchens for an Indian joint family while maintaining the minimalist and contemporary aesthetic. The solution was an open kitchen concept that promoted interaction during meal preparations, turning cooking into a communal and enjoyable experience for all family members.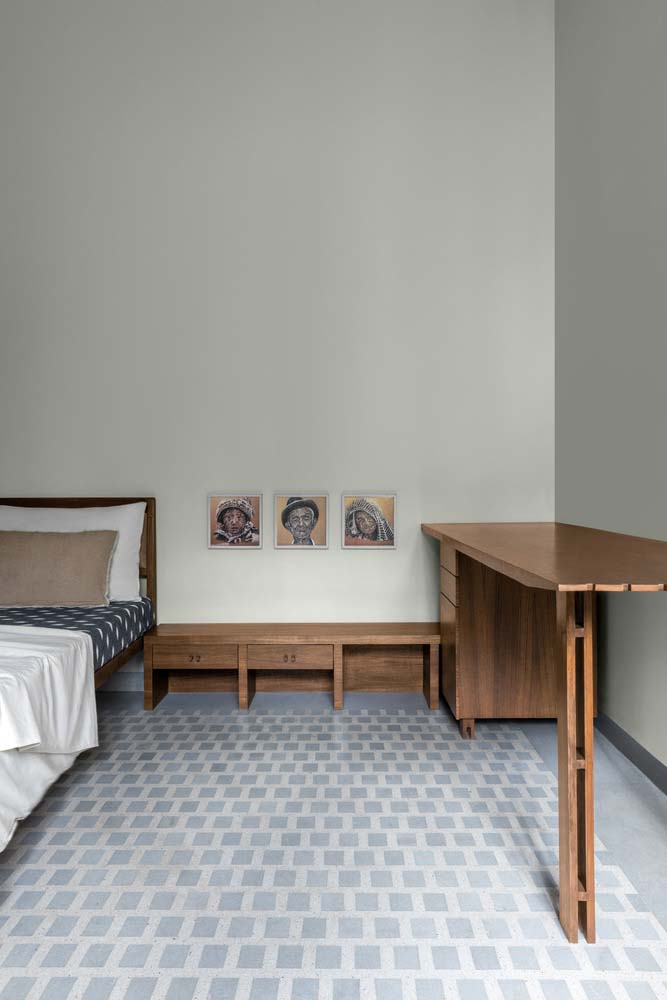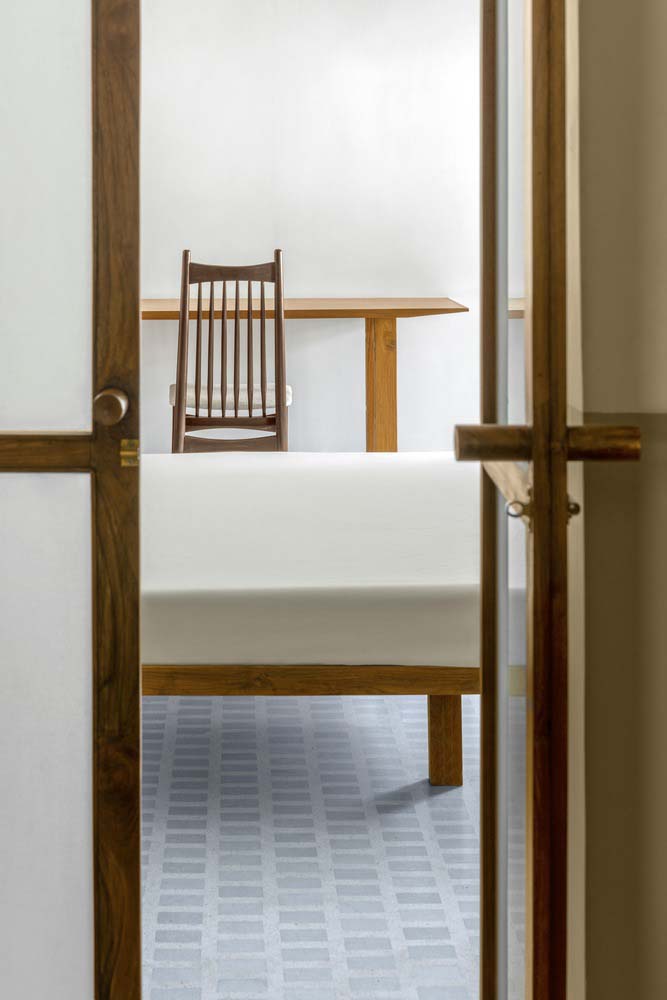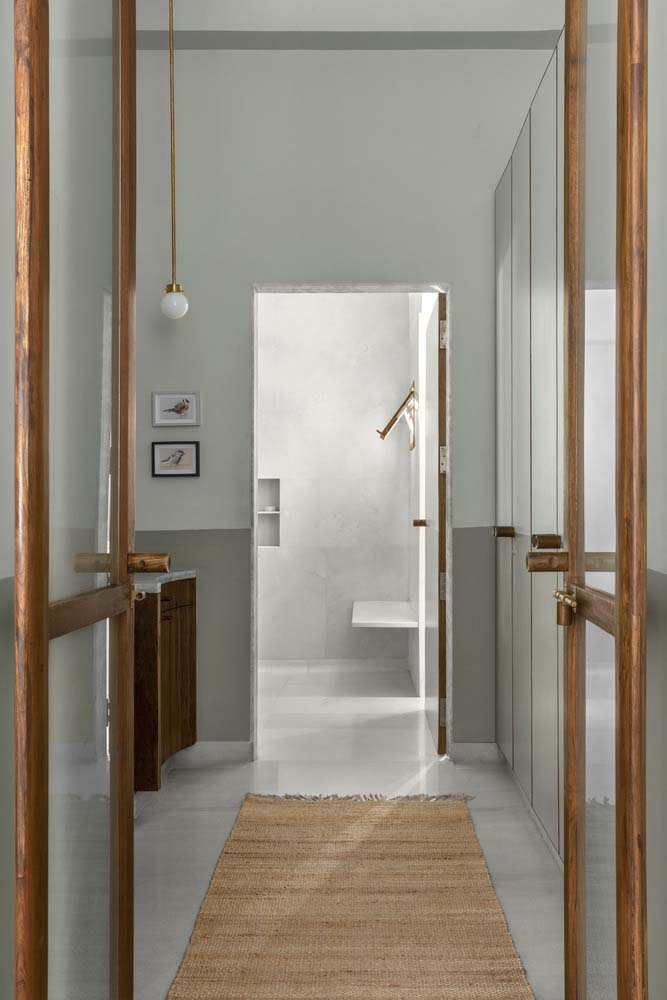 Materials and Construction
The construction of The Courtyard House employed modern RCC Construction techniques to ensure structural integrity and energy efficiency. Locally available terracotta bricks were used for making walls, while the interiors featured a thoughtful selection of materials:
Indian Marble: Various Indian marble varieties were used for flooring and finishes, infusing elegance and tradition into the design.
Terrazzo Flooring: Terrazzo, along with marble inlays, adorned the flooring at strategic locations, aligning with sustainability principles by reusing waste generated during construction.
Reclaimed Teak Wood: Reclaimed teak wood added warmth, history, and a connection to heritage within the contemporary design.
Local Materials: The project prioritized local materials wherever possible to minimize its environmental impact, sourcing all materials from within the country.
Thoughtful Spatial Configuration
The spatial layout was meticulously planned to balance family interactions and individual privacy. A breakdown of the layout includes:
Central Courtyard: This pivotal shared space connects the two homes, symbolizing familial unity.
Distinct Homes and Living Areas: Each home features distinct living areas, ensuring individual comfort and functionality.
Private Retreats: Bedrooms provide private retreats with attached washrooms and dressers.
Distinct Entrances: Separate main and service entrances enhance practicality and efficiency.
Optimal Ventilation and Natural Light: The strategic placement of fenestrations maximizes natural ventilation and daylight, reducing reliance on artificial lighting and climate control.
The accomplished spatial configuration creates a harmonious and functional living environment, catering to the specific needs and aspirations of the clients while adhering to the principles of contemporary design and minimalism.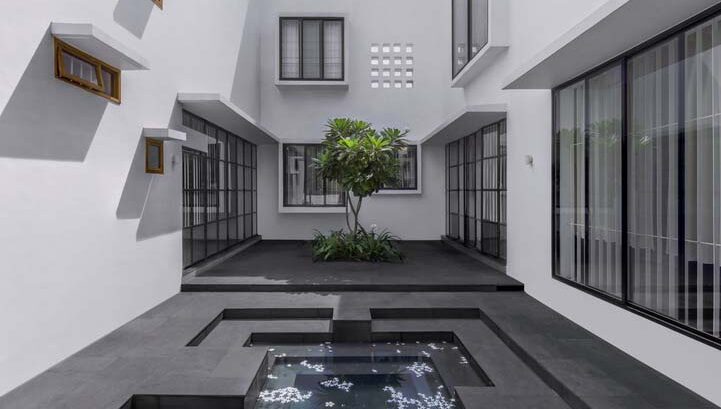 Project information
Architects: Atelier Varun Goyal @ateliervarungoyal
Area: 8000 ft²
Year: 2022
Photographs: Pankaj Anand
Manufacturers: AutoDesk, Gessi, Saint-Gobain, A to Z Furnishings, ARCHIDPLY, Ambuja Cement, Arjun Rathi, BOSE, CP Veneers, D'Decore, Goyal TMT, Hafele, Hettich, Hybec, Ikea, Kaff, Kalinga, Kohler, Lafit, Norisys, +4
Landscape Architects: Dragonfly Farms
HVAC Consultans: GREE
Structural Engineers: BSBK
Acoustics: 8mm
Civil Finishing Works: Makrana Marble
Principal Architect: Varun Goyal
Architect: Kamal Agrawal
Interior Designer: Deepshika Khatri
Civil Engineer: Pankaj Goyal
Intern Architect: Dolly Chandrawanshi, Vivek
Landscape Architect: Anuja Cambatta
Structural Engineer: R K Chaurasia
Carpentry: Niwas & Amit Suthar, Durg
Project Managers: Vinay Goyal, Mukul Goyal
City: Bhilai
Country: India