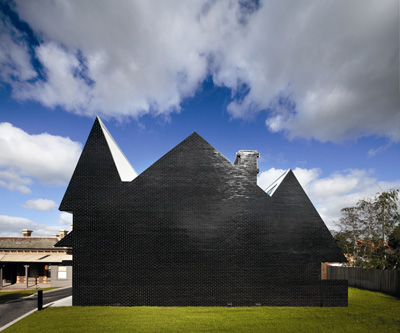 Project: PEGS Junior
Designed by McBride Charles Ryan
Project Team: Rob McBride, Principal Architect; Debbie-Lyn Ryan, Principal Architect; Benedikt Josef, Project Manager; Amelia Borg, Natasha Maben
Location: Melbourne, Australia
Scope: 1650 sqm
Website: www.mcbridecharlesryan.com.au
Inspired by the classic lines so well engraved in our minds Australian practices McBride Charles Ryan designs the building for PEGS Junior school in Melbourne.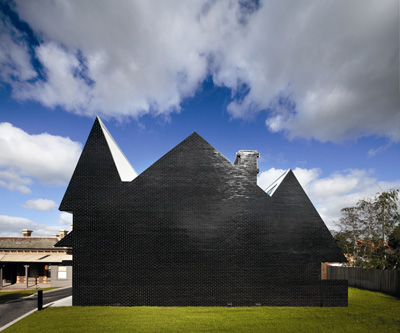 From the Architects:
The new Junior Boys building at Penleigh and Essendon Grammar School sits on a primarily residential street. The building derives its form from the silhouette of a typical Australian heritage home which is extruded as a solid form to house the building's functions.
The silhouette is an appropriate addition to the streetscape; not only fitting in but enhancing the character and intrigue of the street. Internally, the extruded silhouette is expressed as an amorphous, cloud-like form, which allows the internal spaces to be passively cooled by drawing in air from the south facade and expelling hot air through the thermal chimney.
Engineer: Hive Engineering
Builder: Contract Control
Building Surveyor: Davis Langdon
Services Engineer: Medland Metropolis