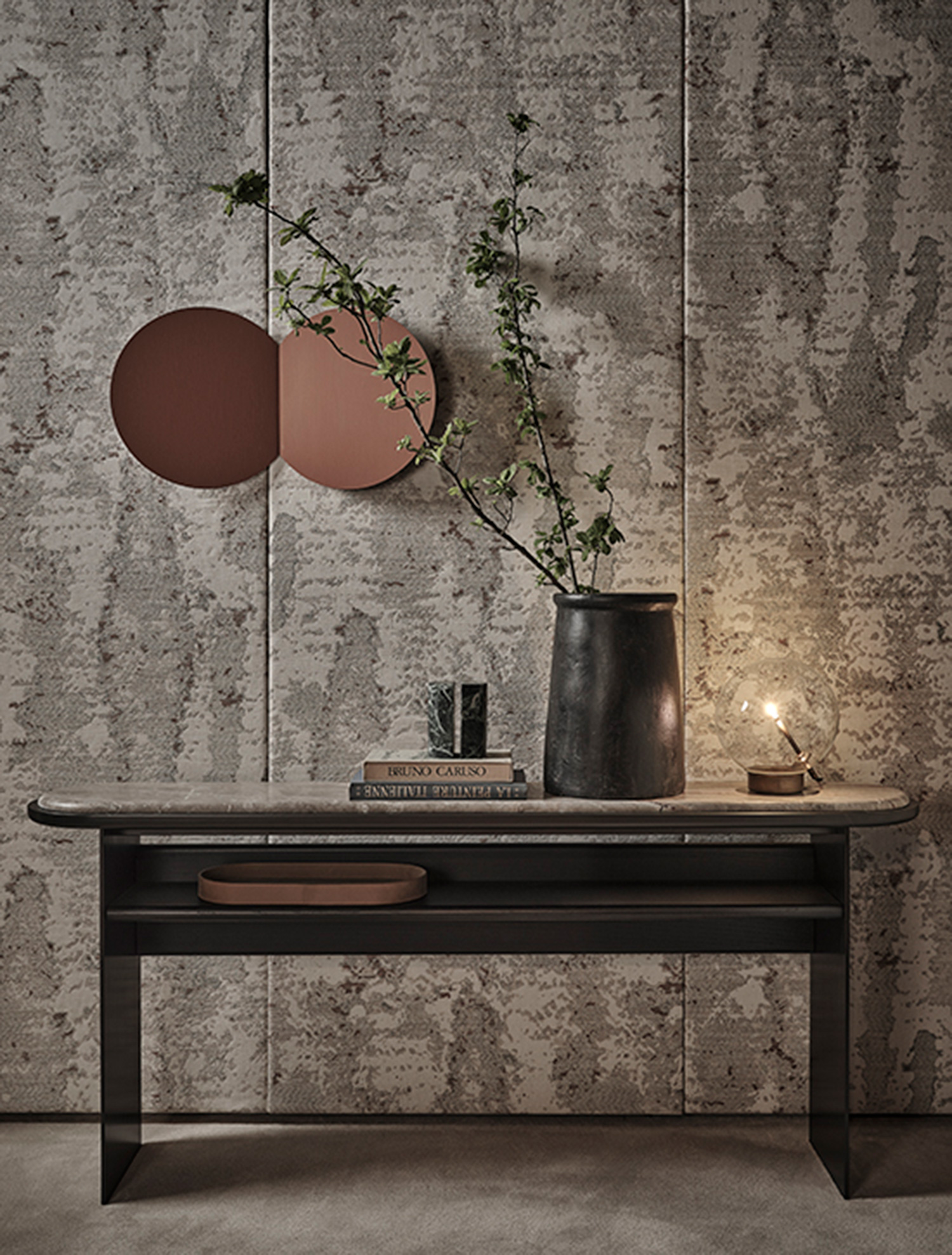 For
Gallotti&Radice
collection presented at
Salone del Mobile 2023
modern interpretations combine the refinement of finishes with the grace of shapes and colors. The new pieces are a demonstration that highlights the components and finishes that serve as the setup's unifying theme. The Pleiadi boiserie that adorns the reception room is one of the relevant ornamental components. Based on a design by Studiopepe, it is a product created by the Milleforma firm specifically for
Gallotti&Radice
.
Latest addition to the company's inventory and a fantastic example of how natural innovation and design interact is the boiserie, an ecological component composed of cotton cellulose. The fabric idea uses the same architectural tones as those present there, with neutral colors predominating and terracotta tones intermingled. A harmonious setting that is consistent with the "gentle attitude" indicated above is created by sinuous, soft forms, curved walls, and tactile finishes.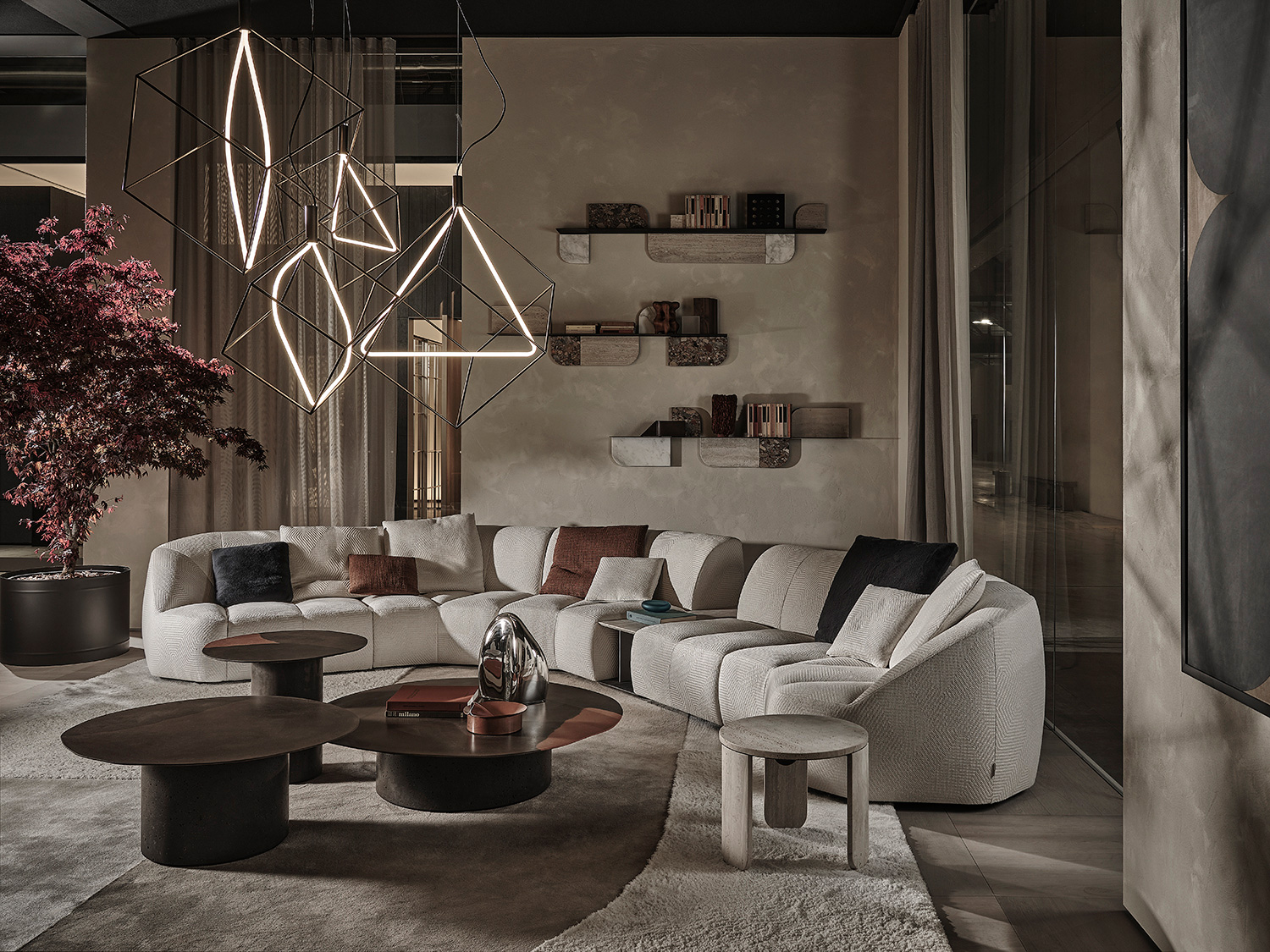 The installation at Milan Design Week shows an elegant story that welcomes well known pieces of the brand side by side with a fresh perspective, the result of established partnerships with internationally known designers: Massimo Castagna, Oscar and Gabriele Buratti, Dainelli Studio, Studiopepe, Federica Biasi, Pietro Russo and Pinuccio Borgonovo as well as more recent collaborations with Staffan Tollgard + Filippo Castellani and Draga & Aurel.
The introduction to the new collection shows us a double living room and the Cloud Infinity couch by
Massimo Castagna
in two different configurations: a modular version with the inclusion of the new coffee table and a version with the presence of the new "
chaise longue
" module. The new Stami Lounge armchairs bearing the Studiopepe signature, the Selce group of coffee tables, another 2023 novelty by Studiopepe, and the Soda display case, by
Draga & Aurel
, presented in the new finish with a black-stained ash frame and "
grigio Italia
" door round out the space. The Clemo coffee tables, once again designed by Massimo Castagna, are also included.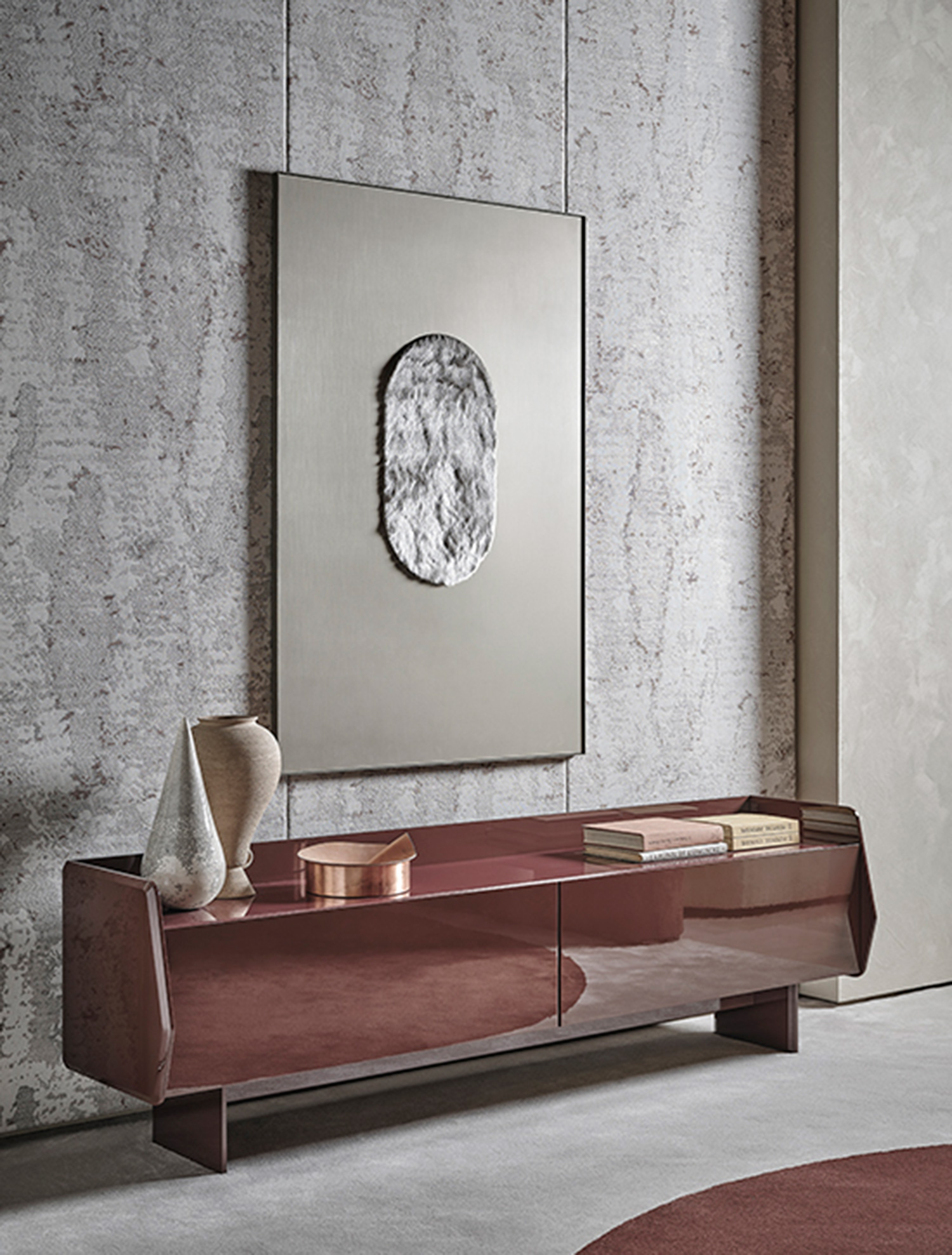 On the other hand, Federica Biasi's Re-verre coffee table is named after the concept of recycling glass. "Bringing glass back to life" is the idea behind these miniature tables, which were developed as a result of the effort to advance themes that are becoming more closely related to recycling logic. After moving on inside the booth, we arrive at the first dining area, which features a Clemo-T table in Ceppo di Gré together with sinuous Key-to-Heaven Fix lighting designed by Massimo Castagna. On the wall, though, is Carlo Colombo's brand-new Gastone sideboard. The new Lilas Bed by Dainelli Studio enters the bedroom. With its warm and inviting shape, it complements the new Stami Night side tables by Studiopepe. Visitors can once more ogle the Pleiadi wood paneling in the bedroom.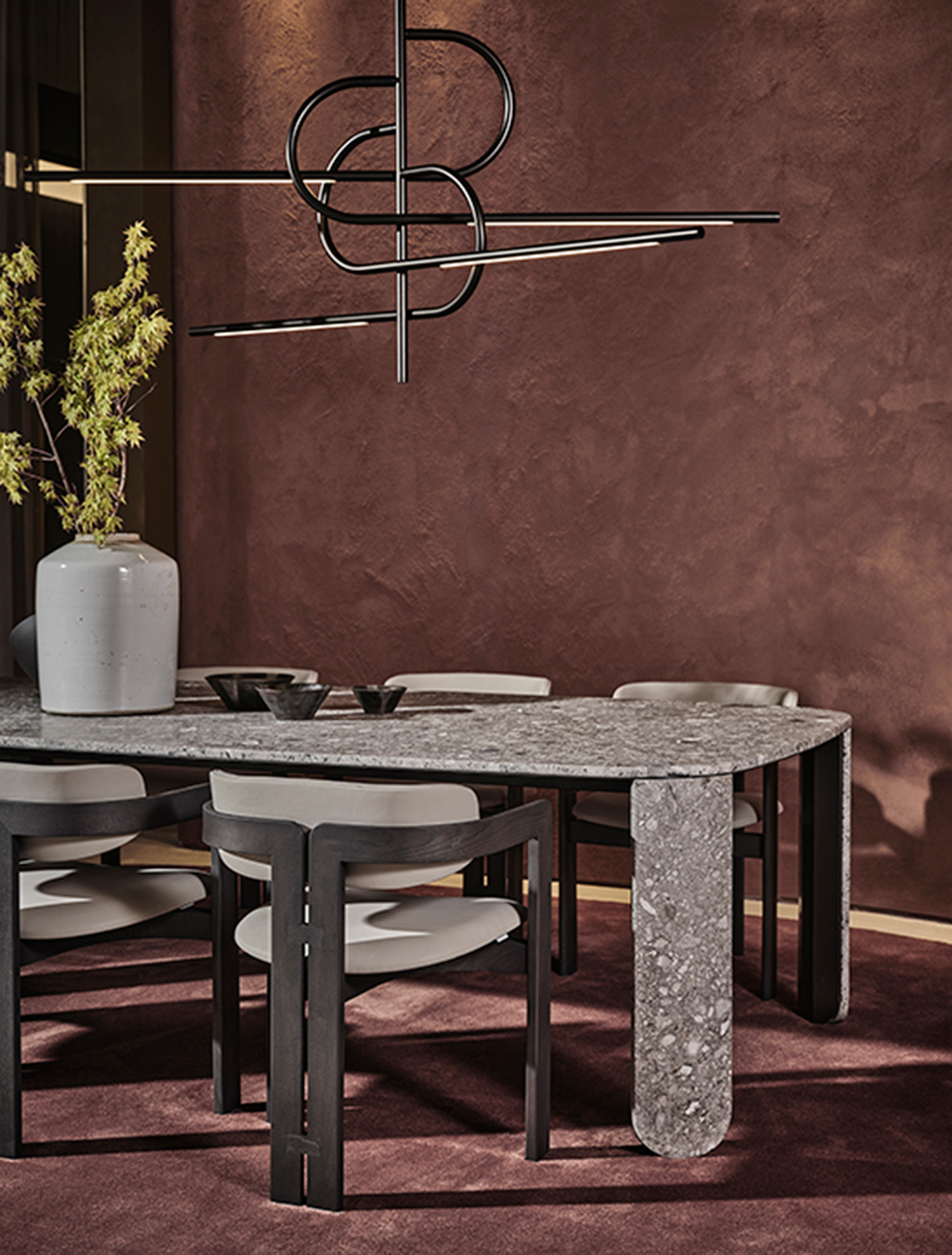 Composition by Dainelli Studio called Lilas Mosaique. As we move along the tour path, we see the Pietro Russo table Manto, which is the star of the eating area. The table is displayed in the new "Bordeaux Etruria" entirely color glossy lacquered version with the new Janette seats by Federica Biasi. Two more novel living and dining spaces are located at the end of the stand.
Visitors can enjoy the Audrey sofa by Massimo Castagna in the first room, which coordinates nicely with the Drummers coffee tables by the same designer and the Key-to-Heaven lamps, which are displayed in the dark form. The Simpdio System table by Pinuccio Borgonovo, with a back-painted surface made of extra light glass, and the Akiko chairs by the Buratti brothers, are without a doubt the new stars