CHANEL opened its first seasonal boutique in Turkey, at the Mandarin Oriental, in the elegant coastal resort of Bodrum. The boutique will be open from May 16th until the end of September 2019. Discover more after the jump.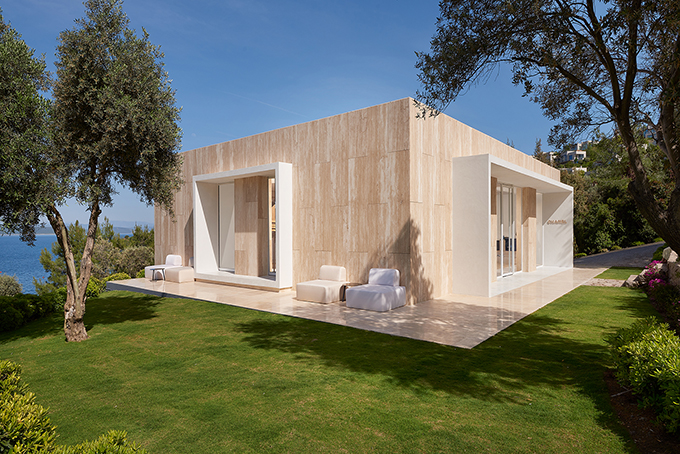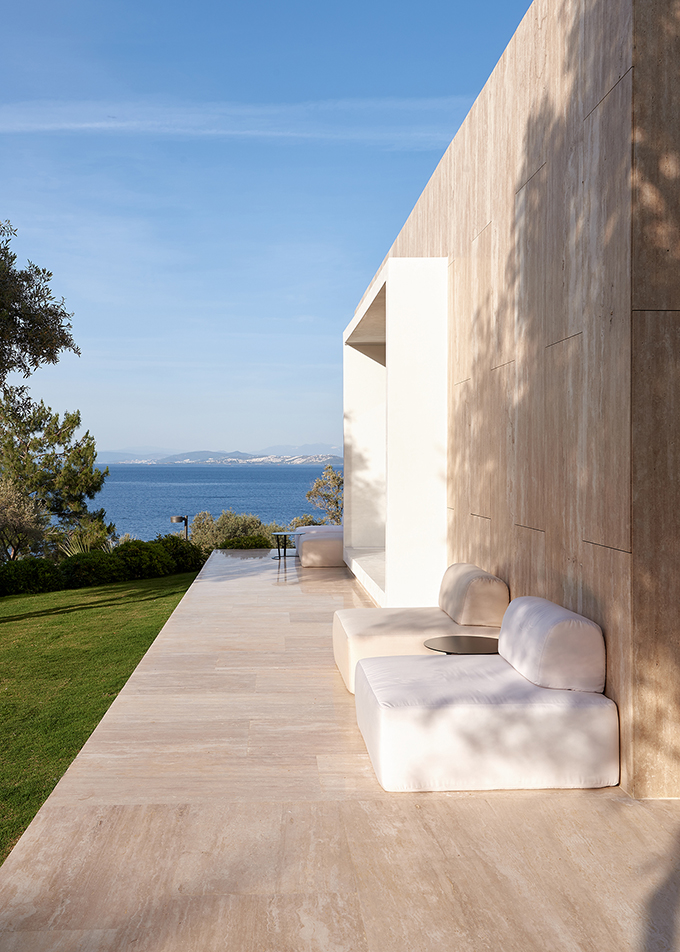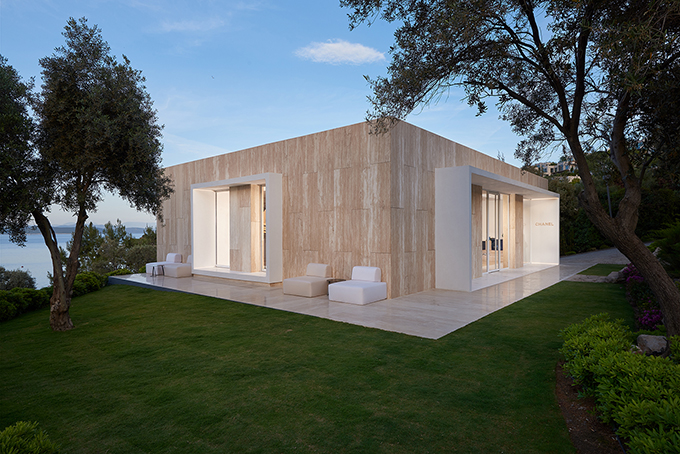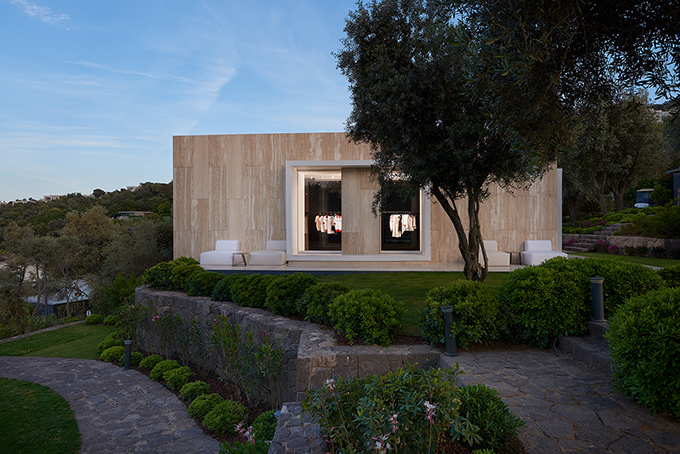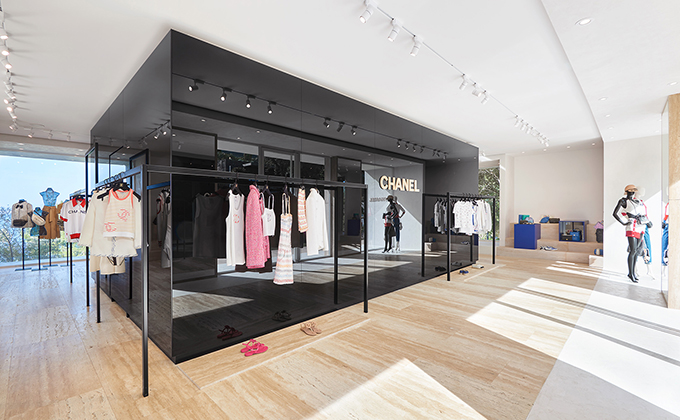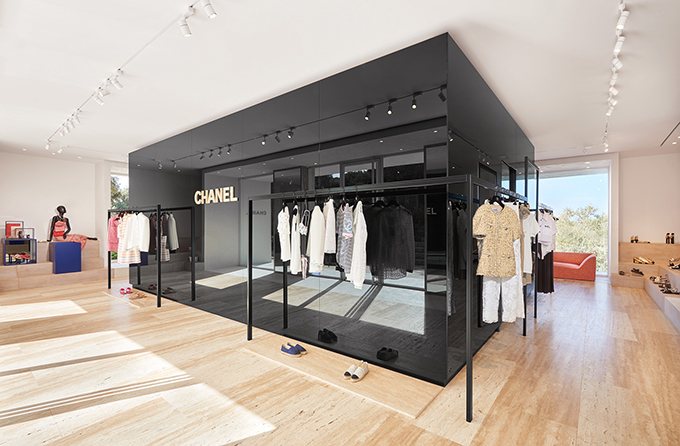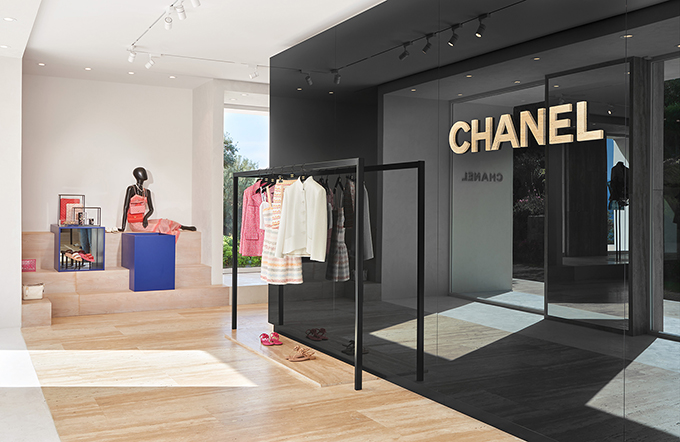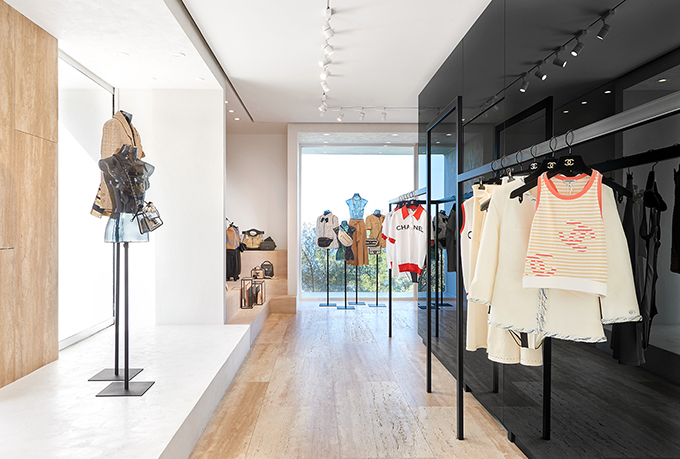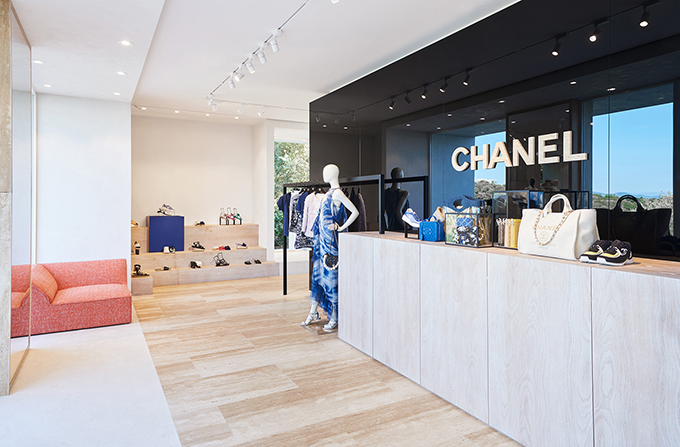 Enclosed by verdant gardens with a vista all the way to the sea, the bespoke CHANEL boutique is composed of local travertine stone, wood and glass — elements that sit at one with the surrounding nature. From first sight, the boutique's rectangular structure cut in clean architectural lines that are enhanced by deep window frames and a wide glass façade, calls to mind the graphic, modern codes of the House.
The boutique layout inside echoes the linear design, as it travels around a black plexiglass block that sits in the centre. The structure conceals a spacious dressing room, fitted out with illuminated wooden panels and an elegant stone bench.
Throughout the store, the CHANEL palette sets a sophisticated, contemporary mood: warm beige and white — hints sun and sand — offset with translucent black. The design of the boutique establishes an easy flow between the outside and inside elements.
The cool travertine carries through to the floors underfoot and windows on all sides ensure that the sea, sky, and pool are almost always in sight. Doors open on two sides to a balcony and a terrace fitted out with inviting sofas.
Inside, natural light abounds, an effect that is magnified by reflective details such as bijoux mirrored beige rosé display boxes. Bags and accessories are artfully showcased on wooden steps and in display cabinets that line the walls, while shoes sit under the Ready-To-Wear hanging on the metal garment racks encircling the store's central box. Available from the Bodrum boutique, will be a selection of looks from the richly elaborate Paris-New York Métiers d'Art collection, sporty styles from the COCO BEACH DE CHANEL collection, as well as the playful and sophisticated wardrobe from the Spring-Summer 2019 Ready-to-Wear collection, brimming with colour and print — perfect attire for long summer days and balmy nights spent by the seaside.
Images are courtesy of CHANEL
Find out more on chanel.com