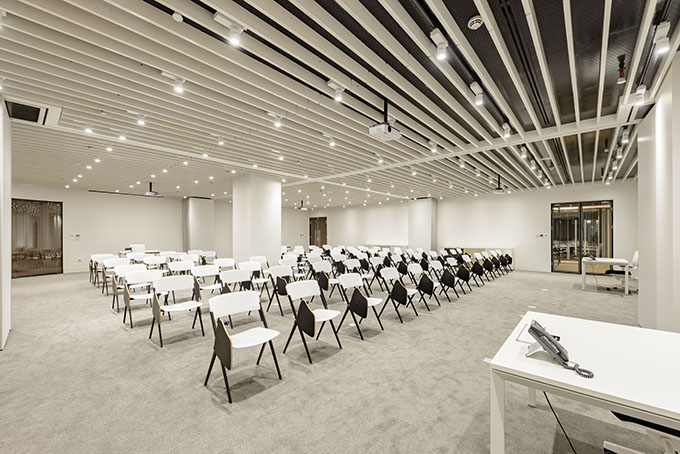 YLAB Arquitectos designed this stunning new retail and business complex in Cairo, Egypt. Take a look at the complete story after the jump.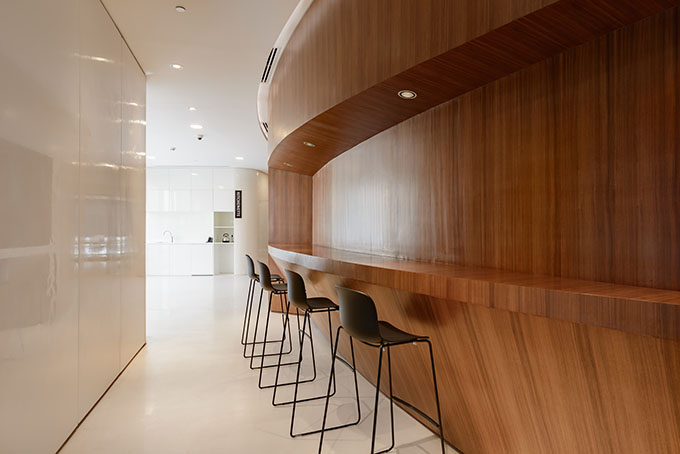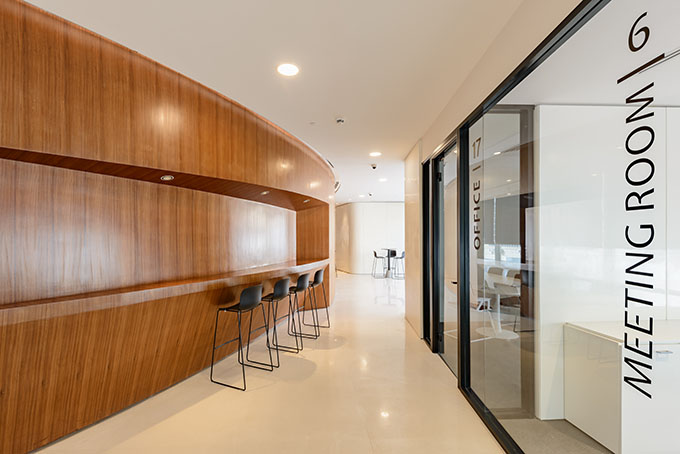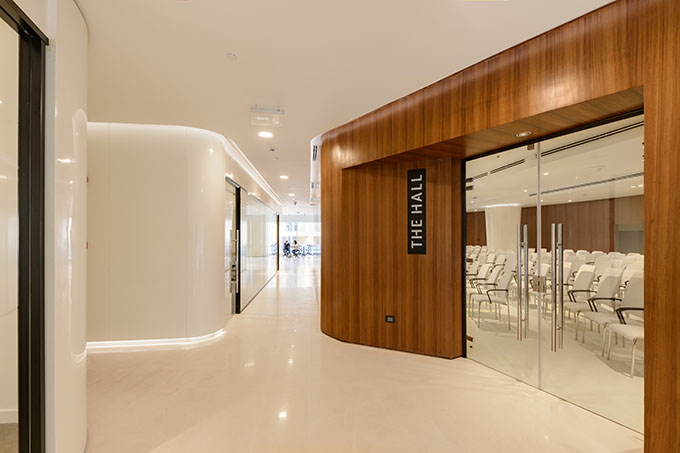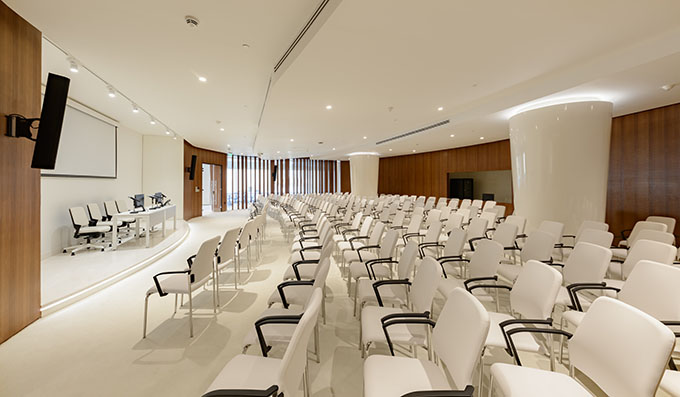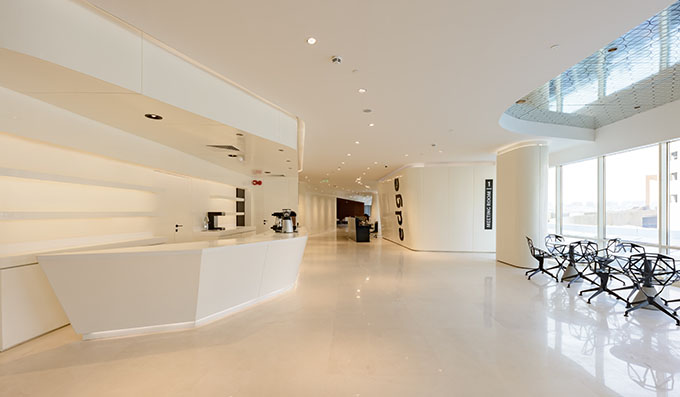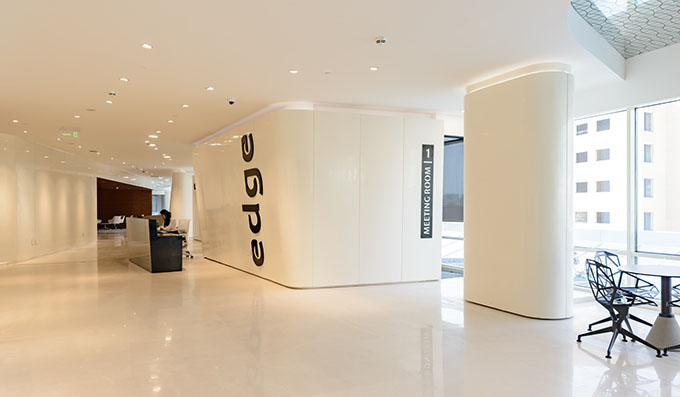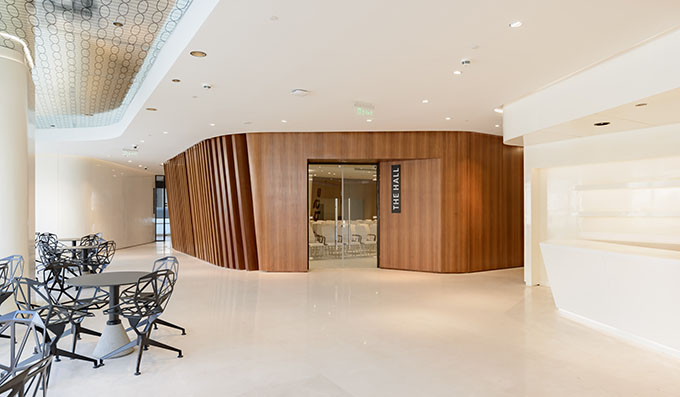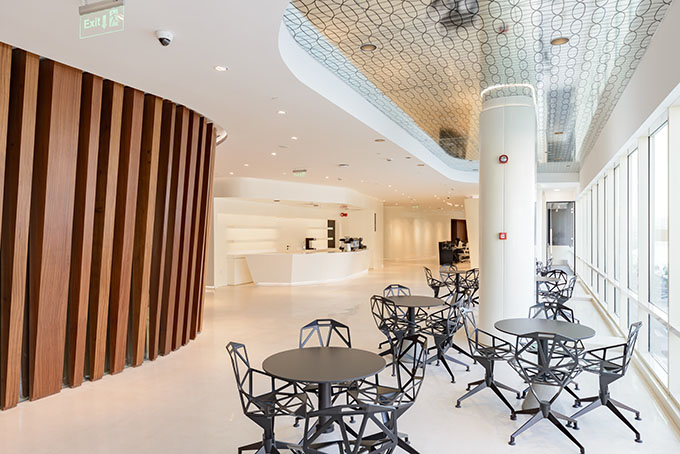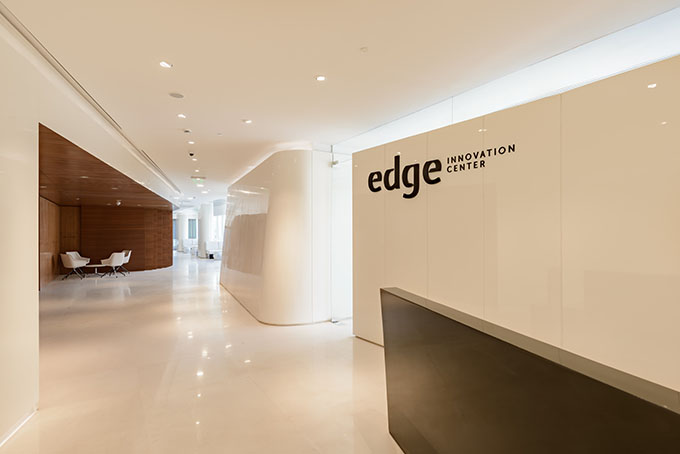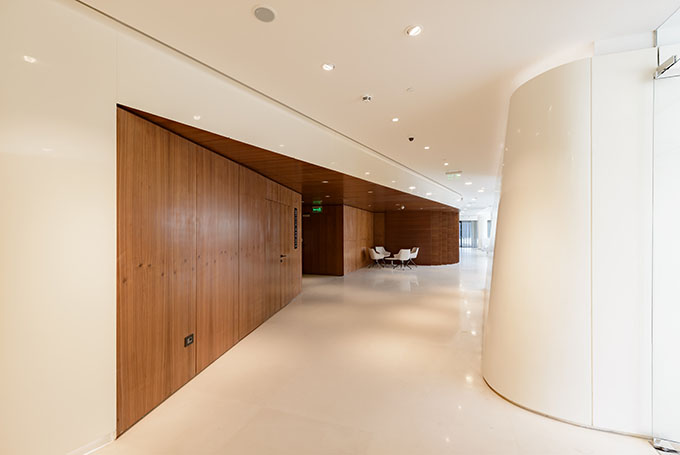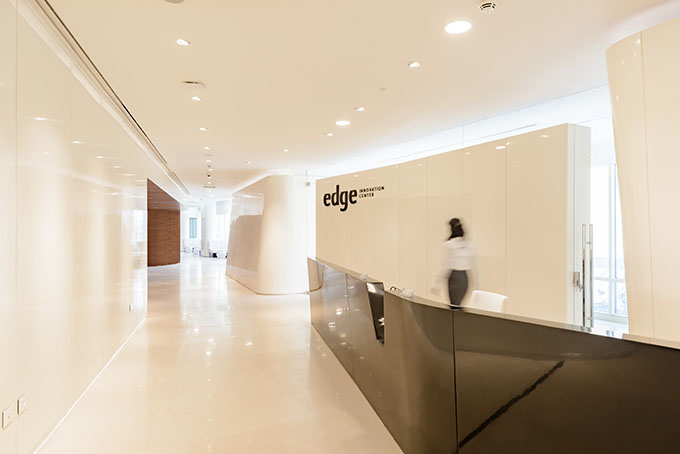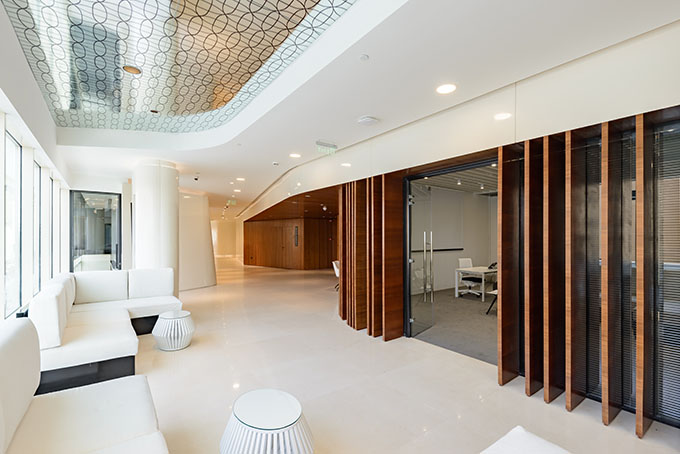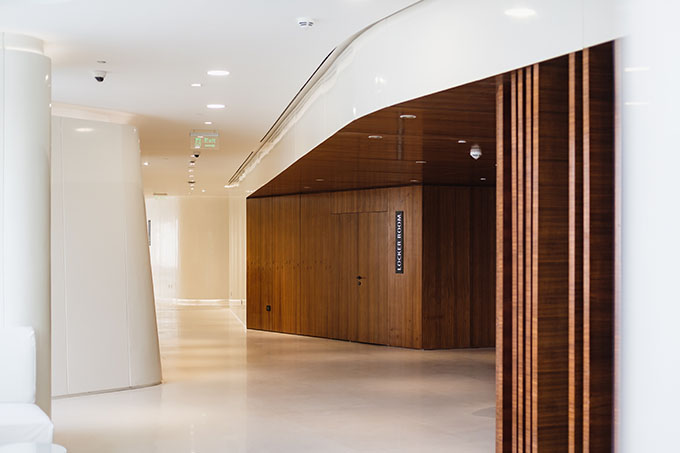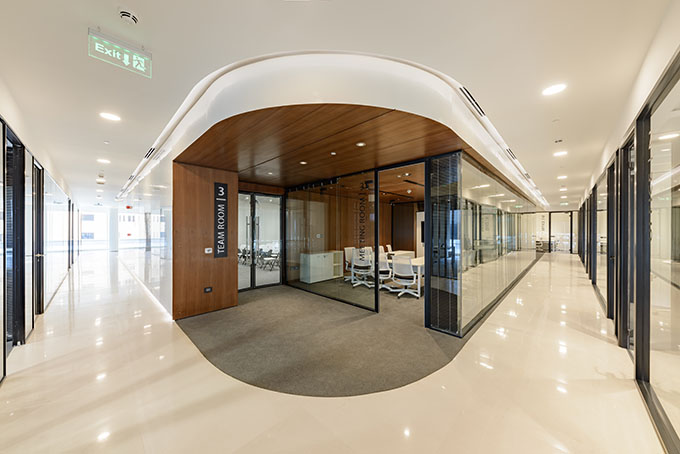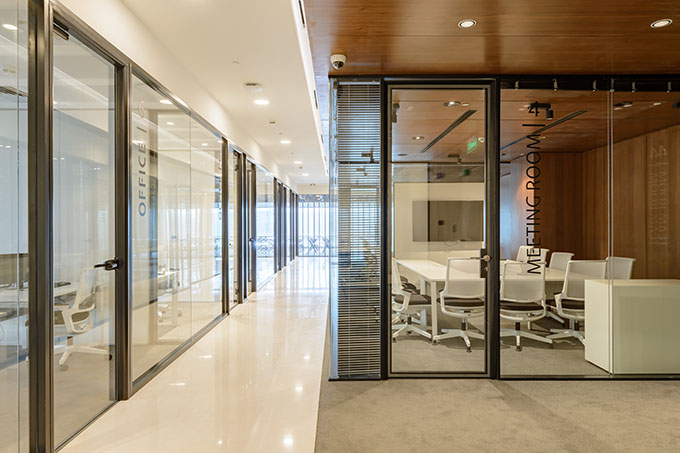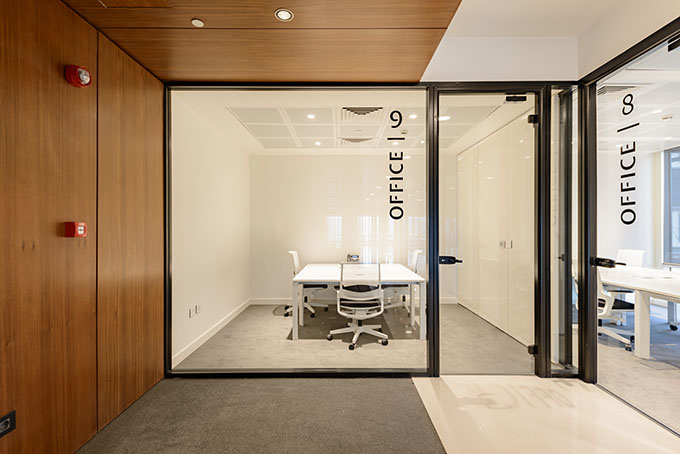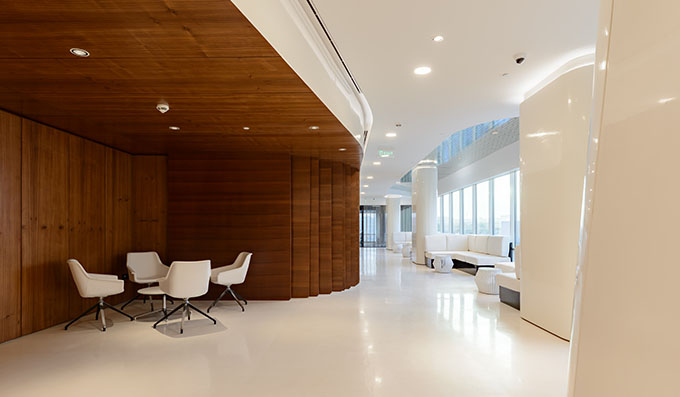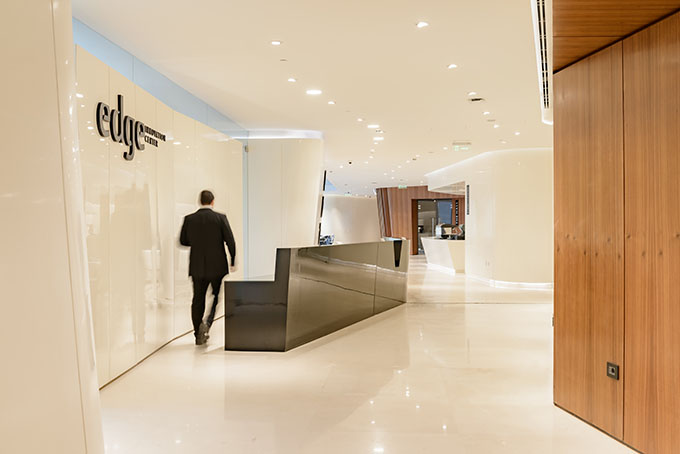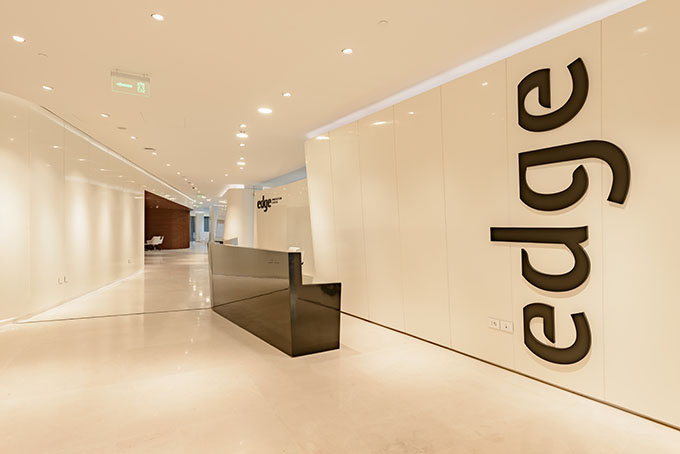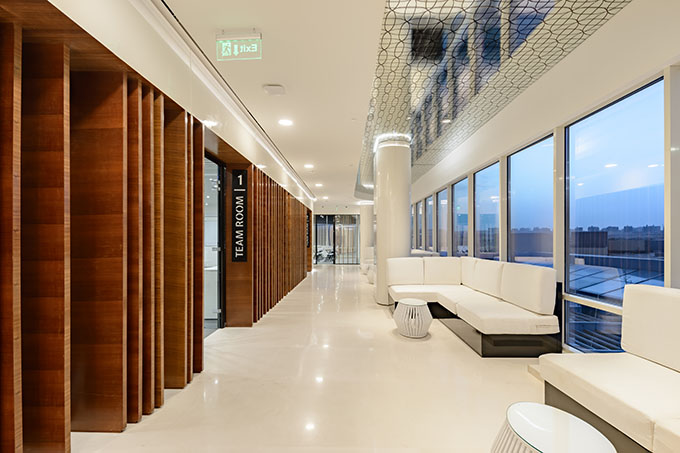 From the architects: The project consists of the interior design of the Edge Innovation Center, a new aspirational and status business destination in Egypt. It is located in Giza's Galleria40, a brand new retail and business complex.
The client wanted to create a unique, high-end workplace environment, conceived to be Cairo's premier business and conferences facility. Edge provides a flexible, modern, and premium workspace to entrepreneurs, individuals, start-ups, fast-growing businesses, large companies, and agencies. The 1.500 m2 space features a reception area, a large conference hall, diverse meeting rooms, seven flexible training rooms, a boardroom, modern offices in different sizes and co-working areas as well as state-of-the-art business services such as a cafeteria, lounge areas and a shop.
The design idea, by YLAB Arquitectos Barcelona, consists of three large central volumes placed in the center of the space, allowing for an open space all around. These elements, with their curved and sculptural shapes, allocate the functions that need a bigger area, and hide the vertical nuclei and the auxiliary spaces. The closed offices are placed along the facades and use glass partitions to give them a lighter look and let the light flow in. As a result, the rest of the floor is a free flow open space full of natural light.
The material palette reinforces the spatial concept, using the ivory white and natural tinted elm wood as its base. The polished Capri natural limestone fits in with its warm shade, while multiplying the natural ambient light and amplifying the height of the floor. The closed volumes are covered with satin white lacquer and feature an indirect led light where the walls meet the ceiling and the floor. Singular spaces, such as the excavated accesses or the slats that protect the voids, are covered with natural wood. Also the conference hall core is covered with wood, occasionally forming furniture pieces at its external face.
Graphite colored accents are added to special pieces like the reception desk, the office partitions or the cafeteria furniture.
Photography by Nour El Refai
Find more projects by YLAB ARQUITECTOS : www.ylab.es