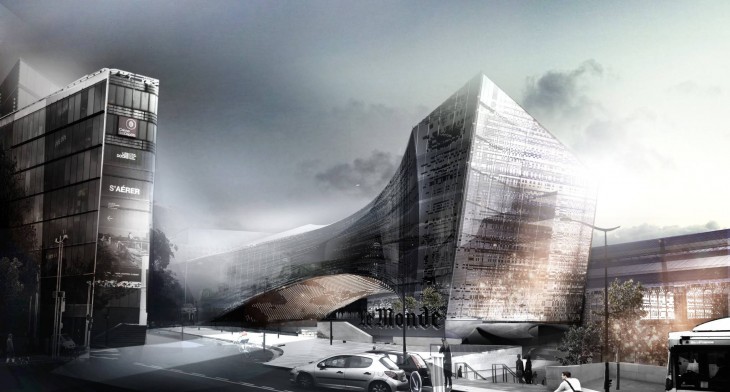 Le Monde Headquarters is to be designed by the world renowned architecture practice Snøhetta. The project is developed for a location in Paris.
The Le Monde Group is an icon in the media world and its long standing reputation of integrity and quality is a measure for media houses worldwide. The Le Monde Group has chosen a generous, open and accessible model. In this context, Snøhetta shall continue to strive for an architecture providing the public with the notion of ownership, emphasizing intimate relationships between the public and Le Monde. Structurally, the site is divided in two parts. However, we believe it is important that Le Monde occupies one building. Our approach has been one of subtraction, taking first a block filling the entire site and subtracting volumes to create entrance areas and public spaces. The subtracted volumes also relate to the existing site planning restrictions and the capacities of the structural grid. The result is that the building becomes a bridge, literally spanning across the site, but also representing the bridge between Le Monde and its readers. The occupied bridge allows for direct contact between the different departments in the company. Symbolically the bridge connects the two parts of the city along the Avenue De France. – from Snohetta
Discover more of this impressive project below: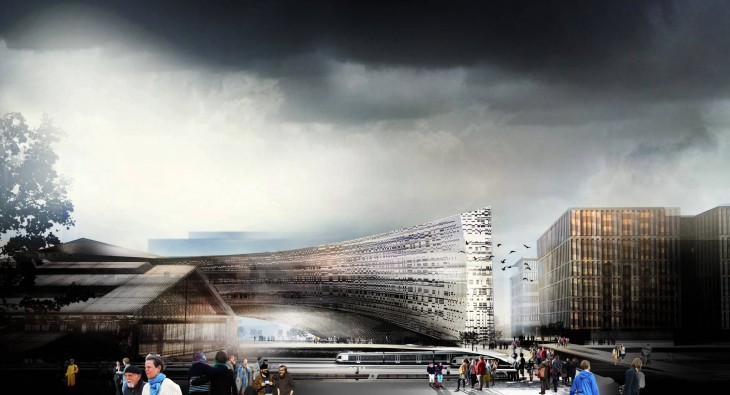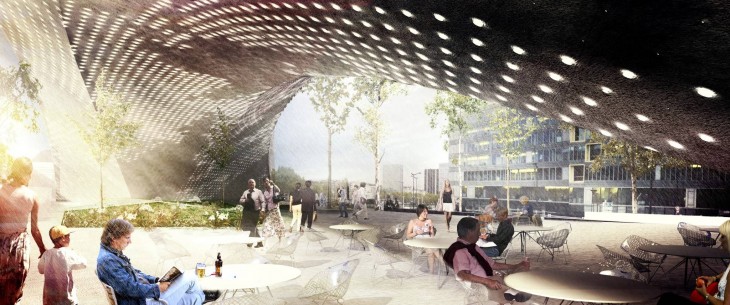 Location Paris, France
Typology Office
Client Le Monde
Status Competiton
Local partner SRA
For more log on to snohetta.com.