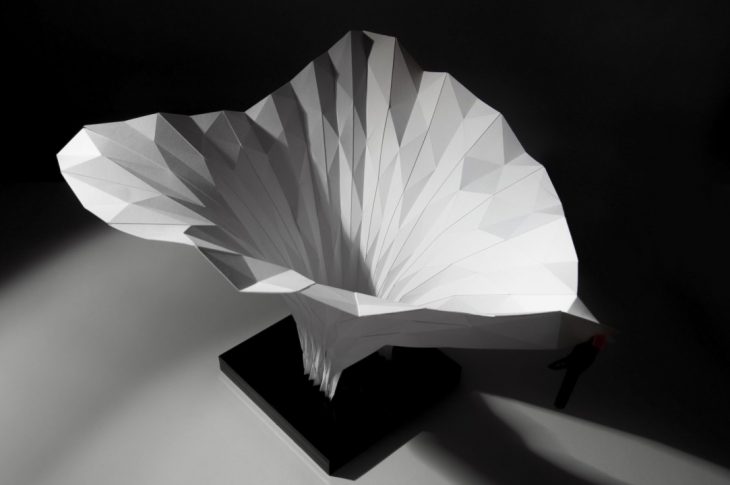 TheGallery at Arts University Bournemouth (AUB) in collaboration with the university's Faculty of Art, Design and Architecture and Zaha Hadid Architects (ZHA) present 'Zaha Hadid Architects: Evolution', an exhibition exploring how the studio has evolved its design processes over the past thirty years to create some of the world's most distinctive and creative buildings.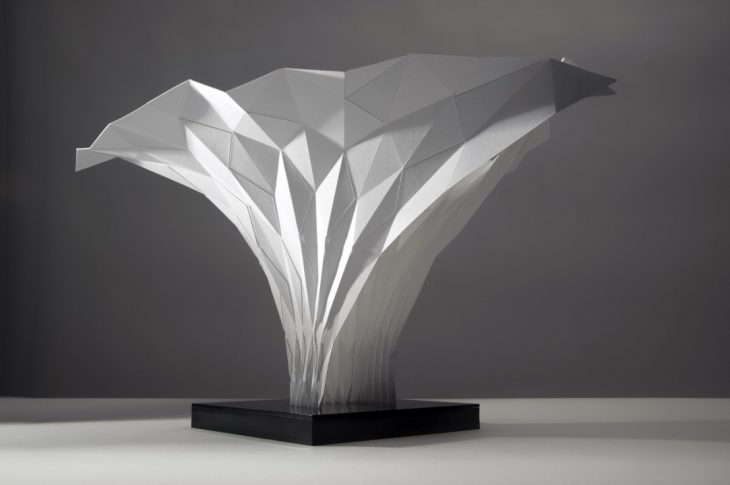 Showcasing the complete design archive of an early ZHA building – the Contemporary Arts Center in Cincinnati, USA – alongside current projects using digital design processes such as virtual reality and parametric design, the exhibition outlines ZHA's remarkable journey from analogue to digital methods.
Each of the practice's innovative projects builds on over thirty years of exploration and research in the interrelated fields of urbanism, architecture and design. The exhibition details the clear progression of ZHA's work: from Zaha Hadid's early deconstructivist beginnings to the fluidity of current designs that are presented in 3D printed form.
Through handmade models, sketches, drawings, computer renders, animations, paintings, 3D printed models, prototypes and videos, the exhibition offers an insight into the different media that have played a key role in developing and designing projects throughout ZHA's history.
AUB Modelmaking degree students' coursework has also been specifically tailored to develop models for this exhibition. Exploring presentation techniques in different media, students have created models displayed in the lower gallery that demonstrate how decisions about materiality, scale, composition, and proportion affect perception of architectural works.
Panel Discussion: ZHA
South House Lecture Theatre, AUB
Thursday 15th February 2018
5:00pm – 6:00pm
Private View and Formal Opening
TheGallery, AUB
Thursday 15th February 2018
6:00pm – 7:00pm
Panelists:
Chaired by Dr. Christian McLening, Dean of Art, Design and Architecture, AUB
Woody Yao, Associate Director, ZHA
Helmut Kinzler, Senior Associate – Head of Virtual Reality, ZHA
Manon Janssens, Senior Associate – Head of Exhibitions and Archive, ZHA
David Getzin, Architectural Historian
Ed Frith, MArch Course Leader, Master of Architecture, AUB