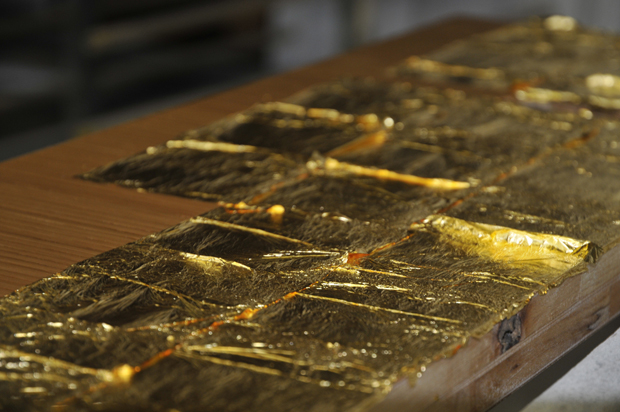 Bibliochaise Gold Edition designed by creative Milan based duo .nobody&co. is made of oak and gold leaf 24k and manufactured entirely in Italy.
Sitting and living in the middle of your favourite books is like sitting in the middle of yourself, of your mind, every book you read becomes part of you and of who you are. The Bibliochaise, which contains five linear metres of books, is mounted on wheels with leather cushions there in a wide range of colors to choose from. – from Nobody&co
We keep our minds open to every possible stimulation. Behind every .nobody&co. idea there is an amazing work of precision, love and soul. – say designers Alisée Matta and Giovanni Gennadi.
See more after the jump: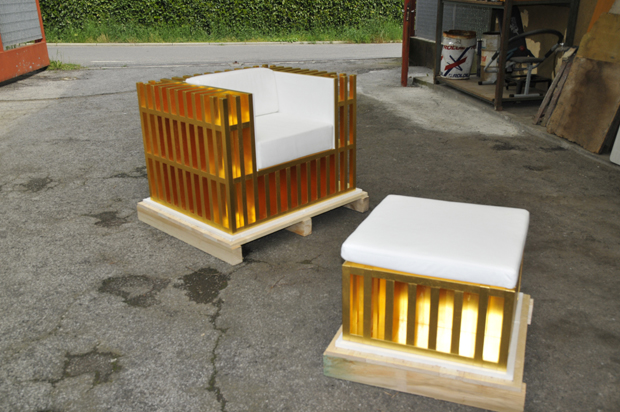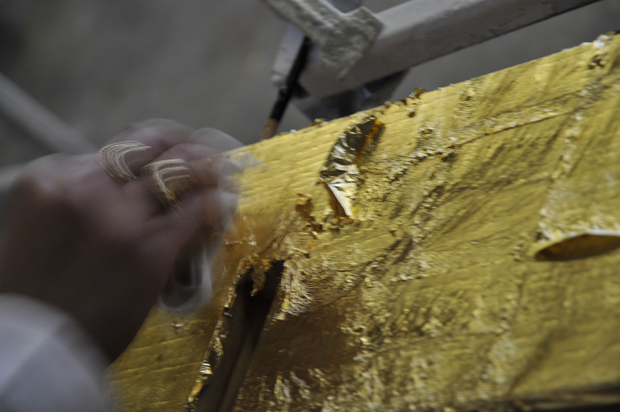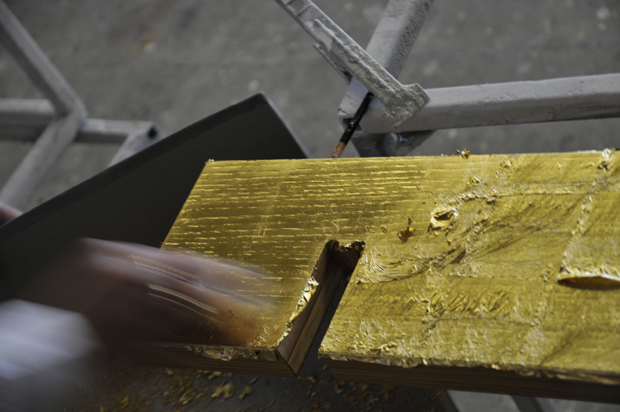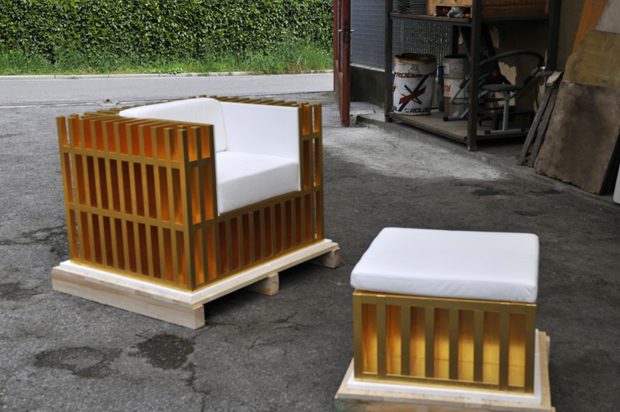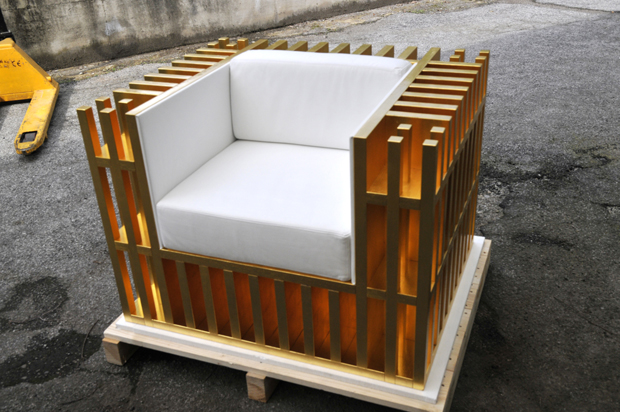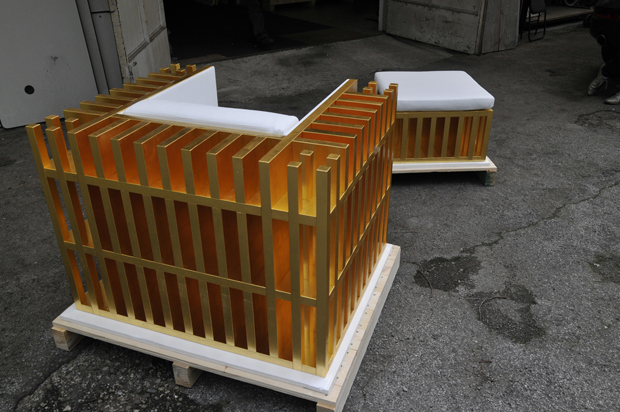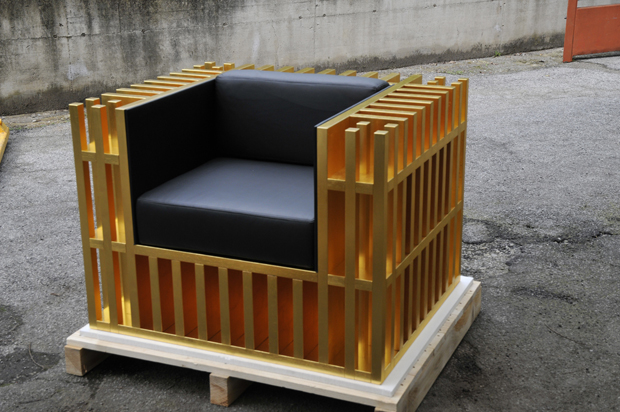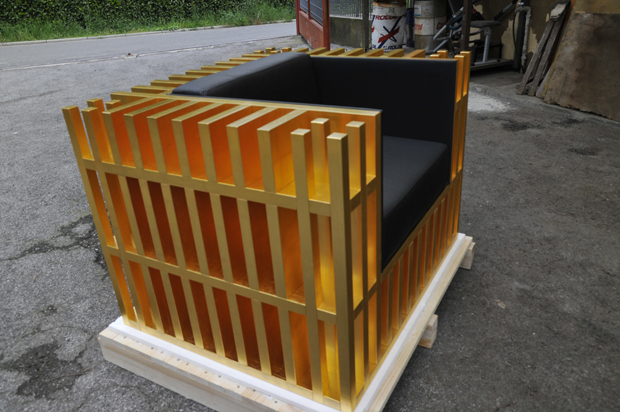 All images courtesy of .nobody&co.