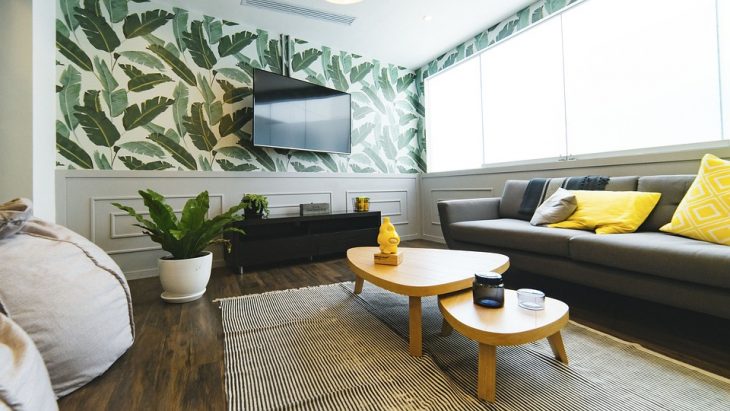 Living it up in any space is possible with a good eye and a little thoughtfulness in terms of furniture and interior décor. Popular trends in interior decoration have led us back to the almighty lounge –a trend that appeared to have all but disappeared in the 1990's. For a while there, living rooms lost their edge and were borrowing many a page from waiting rooms and offices all over the continent.
In other words, pastel sofas and politically correct art prints are not cutting it anymore. A good lounge consists of more than just a sofa and a wide-screen television. Today's lounges are a calling to an oft-forgotten lifestyle choice that predates our obsession with self-entertainment, 1-player video games, and televisions that are as big as a full king-sized mattress.
To create the perfect lounge conducive to hosting guests and good 'ol fashion fondue parties, one need look no further than this living room furnishing guide!

Set a Mood
One does not need the sound of a spit tube gurgling and a dental drill in the background to feel like a dentist office waiting room. Avoid these three living room sins!Photo AD España with images of Inigo de Castro
1. Avoid pastel colours.
2. Do not leave plastic wrapping on lamp shades, sofas, or any other furniture or fixtures.
3. Do not leave Housekeeping or Chatelaine magazines on your coffee table.
4. Do not mount horrible PC art prints on your wall.
Setting the mood in a living room is not a difficult task; it just requires a little thought and a self-trained eye. Your living room lounge needs to be personal and express your inner chill.
In order to set the mood in your living room lounge, you will need to give the room a little "seasoning" with some pieces of personal flair. Every successful home lounge will have the following ingredients to set the mood.
1. A conversation piece – You know that one really killer rare find. It could be a rare item from another culture from the other side of the world, or simply an odd statue like something out of Clockwork Orange. Load the room with 1 – 3 signature pieces that will inspire discussion.
2. Lighting – No fluorescents! Do not use tube lighting unless it comes in neat colours. And remember, a lamp shade is just as much about fashion as it is function! One lamp in every lounge gets a pass no matter how gaudy, funny looking, or amiss it appears in contrast to the other items in the room.
3. Sounds – The bubbling of an aquarium or a quality stereo system are a must-have. Extra points if it lights up!

Bold Colours and Patterns!
A lounge is a great place to play around and experiment with colours, patterns, and textures. Take the edge off and focus on colours that pop and patterns that stand out. It's a laid back room, and textures will augment the experience. Thicker fabrics, corduroy, and leather are all ways to add texture to your living room lounge.
Rich Wood
Deep teaks, pines, and other hard or soft woods can add that organic, natural vibe to any room. Natural wood will add a sense of authenticity to any room and dazzle the senses.
Psychologically, it is much easier to feel calm when you're surrounded by natural sights –no plastic covered particle board!