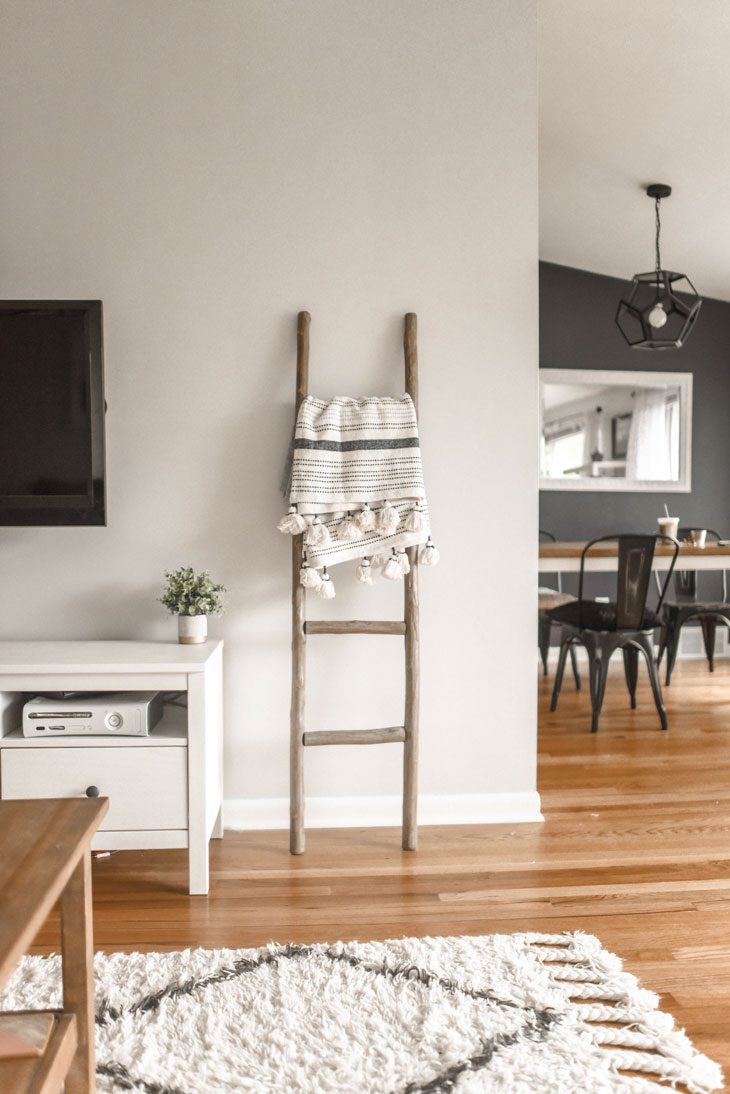 When you live in a big city, it's often that you only have a small amount of space. This can make the prospect of furnishing your dwelling a daunting one — What pieces should you prioritize? Will you need to compromise style for function? How are you going to get your furniture up all those stairs?
The truth is you can create a space you love and cherish even if you don't have much square footage or budget to spare. And, perhaps more importantly, you can do so while keeping in mind that you might not be in this space for long. Here's a guide to furnishing your apartment inexpensively but stylishly.
Read more after the jump: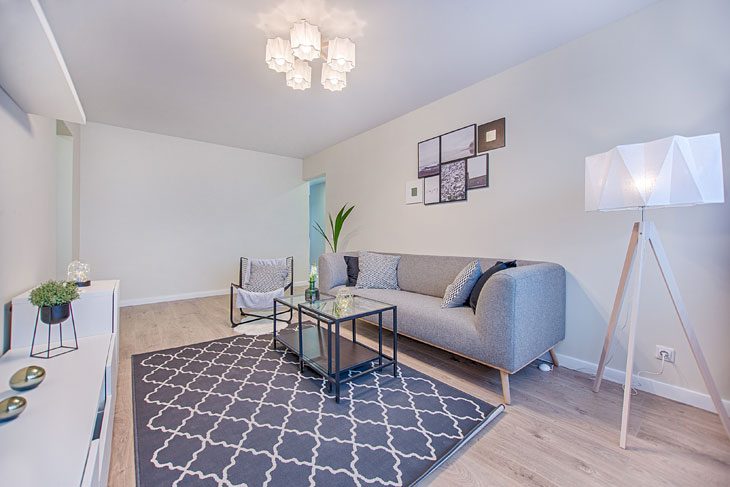 Entryway/Living Room
Your entryway is your first opportunity to make an impression on your guests, so you need to work to make in attractive and inviting. However, you probably don't have much space in your entry to spare. Thus, you should prioritize small accessories as opposed to large pieces of furniture. Think: a large mirror to create the illusion of more space, baskets and hooks to keep belongings organized and a statement lamp or wall hanging to make the space feel finished.
Meanwhile, your living room might be the most important space in your home, furnishings-wise. However, instead of loading it up with a space-hogging (and remarkably unstylish) sectional, you should invest in a statement lounge chair you can keep forever and a slim sofa that provides more seating without the clutter. You should also have plenty of small tables that you can easily move around when guests come over.
Most budget furniture — indeed, most furniture nowadays — comes in flat packages that force you to assemble it yourself. In cities with older buildings, like New York and Chicago, furniture assembly services are a worthwhile splurge because they have the tools and expertise to make sure your furnishings look high-quality and well-made, regardless of how much they cost.

Kitchen/Dining Room
Fortunately, there isn't much furniture you need to add to an apartment kitchen. If you have extra budget leftover, organization tools are worth the expense, especially if you tend to like things sitting on your countertops. If you need extra kitchen storage, you can get a cheap wheeled kitchen cart, which you can be of use in other rooms, too.
However, your dining room will require some investment, unless you want to eat huddled over the sink for the rest of your life. Round pedestal tables are ideal for small spaces, and so are modern chairs, which tend to be less bulky than seating of other styles. It's a good idea to invest in just two or four dining chairs, but you should opt for a popular design, so you can be sure more will be available when you move into a larger space.You can create your own handmade art for your dining room as a craft project that makes the room look more expensive.

Bedroom/Office
It's rare that an apartment has enough space for a separate office, but if you do have a spare bedroom or large closet with enough space for you to work, here are your priorities: a comfortable but slim desk chair. Because sitting is the new smoking, you want to ensure you are sitting safely, so a high-quality chair is worth the splurge. For your desk, you can probably get away with a large floating shelf, but you definitely shouldn't acquire anything large or bulky — or you risk never getting it out of your apartment.
It's easy enough to DIY a cool headboard, so instead of spending top-dollar on a designer frame, you should reinvest that budget into your mattress and bedding. Then, you can use as nightstands similar cheap, small tables to those in your living room. On the design side, a funky table lamp and pictures of your loved ones should suffice; few guests should venture into your bedroom, so the style should suit you alone.

Bathroom
Like the kitchen, the bathroom doesn't often leave much room for personalizing the furnishings. Still, you can add storage in the form of baskets, ladders or towers, and you can invest in a trendy shower curtain to add color and movement. Try to find a bright, bold pattern that fits with the colors in the rest of your apartment.
Apartment living doesn't give you the luxury of big renovations or upgrades, but that doesn't mean you need to live in a cramped, ugly space. By focusing your energy on the right pieces of furniture, you can create a place that feels and looks like home.