Visual trend lab f°am Studio has designed 7 autonomous vehicles in collaboration with IKEA future living lab – SPACE10. The project, called Spaces on Wheels, is a visual exploration of how fully autonomous vehicles could one day enable a more fulfilling, everyday life. Spaces on Wheels challenges the traditional idea of the car, leveraging lush design language and augmented reality to showcase how self-driving vehicles could support the very activities we spend the most time on – while moving us from A to B.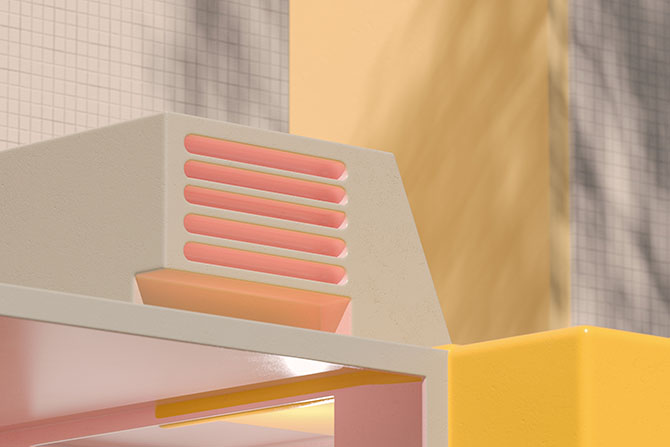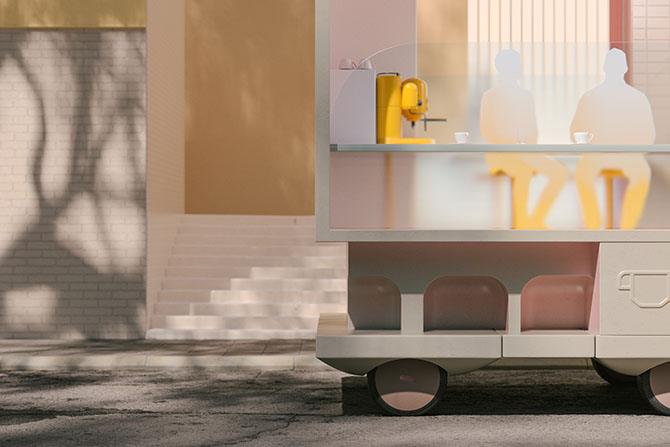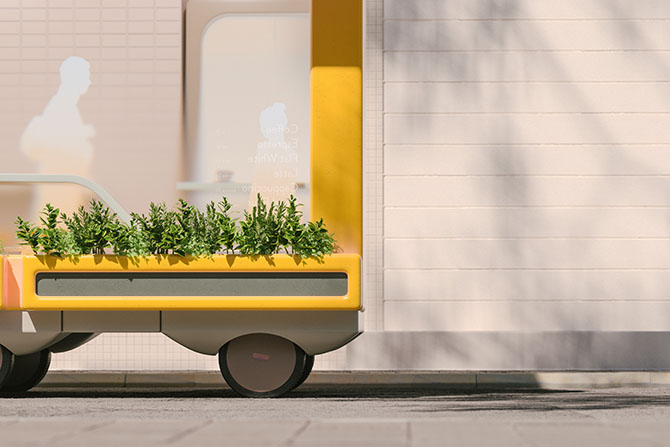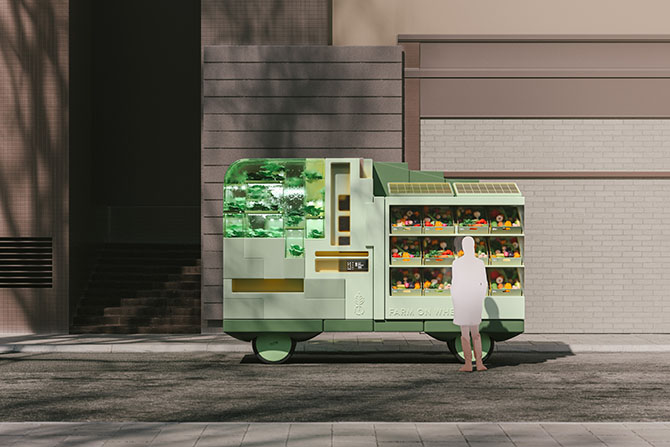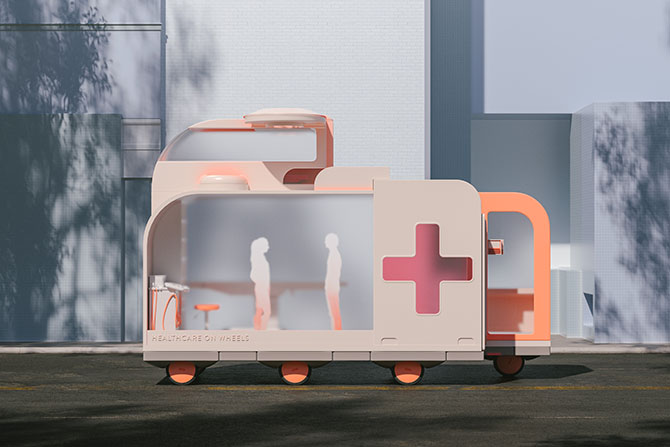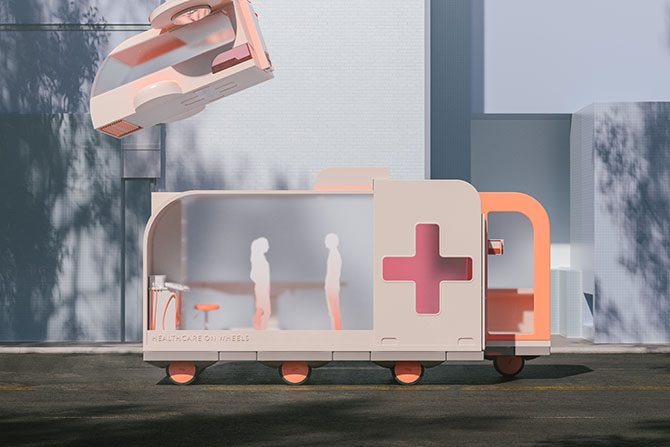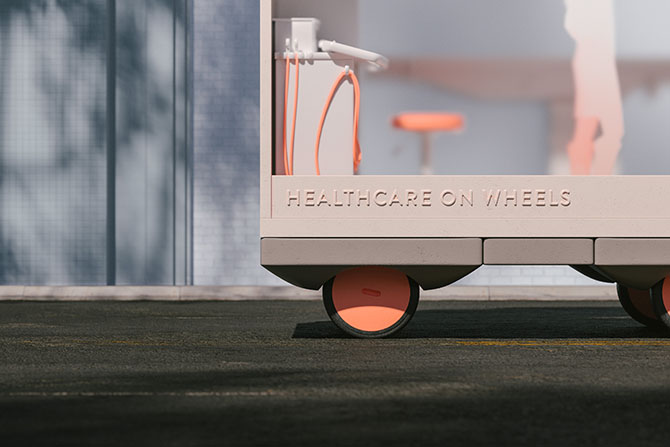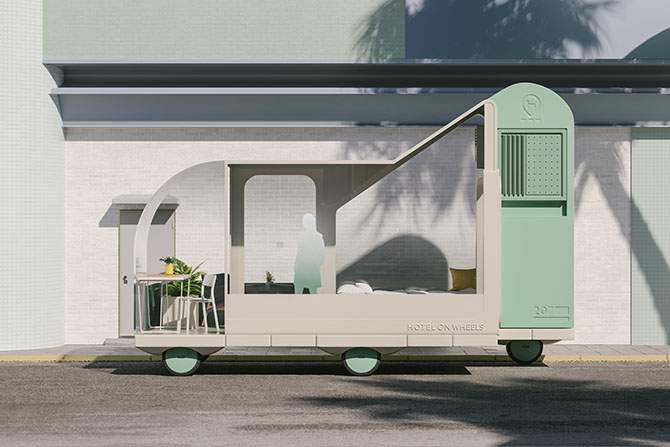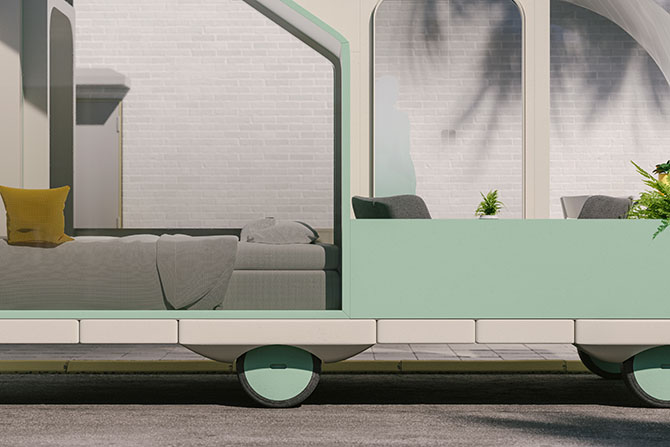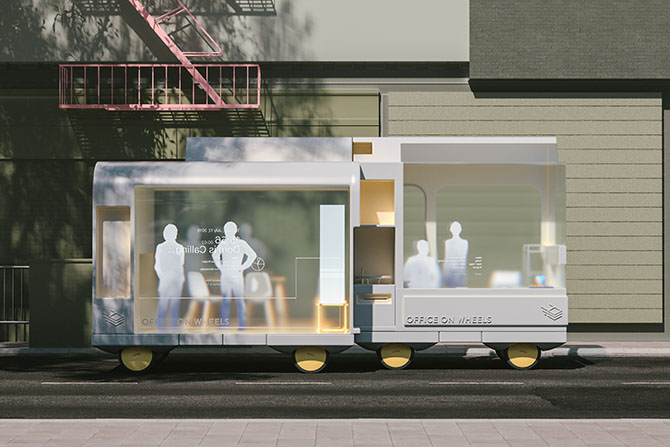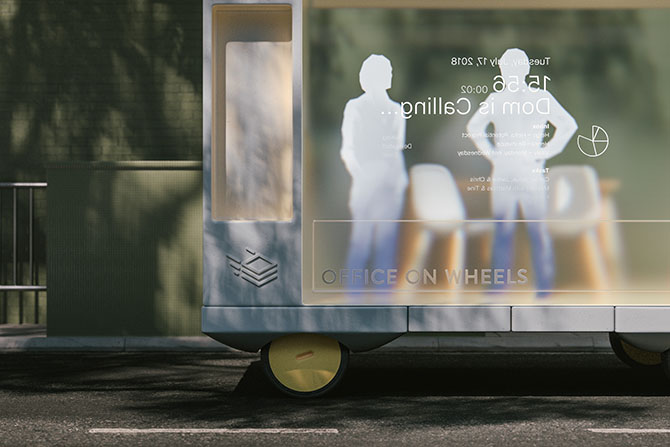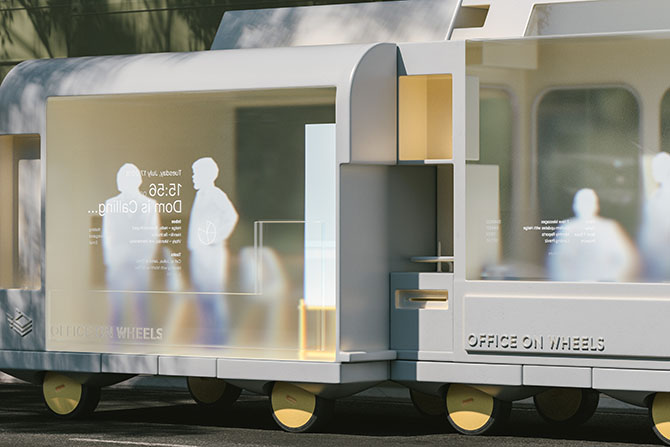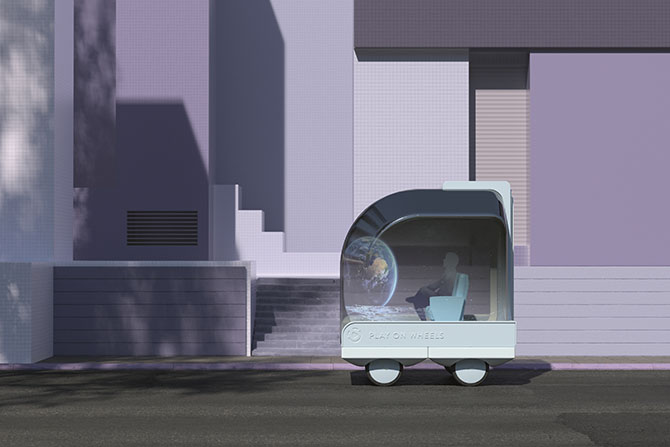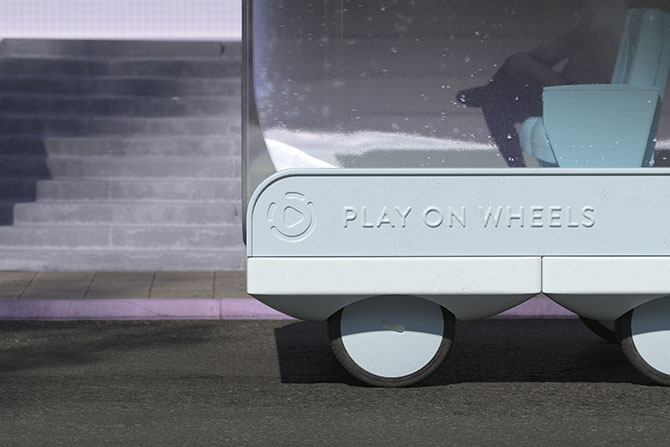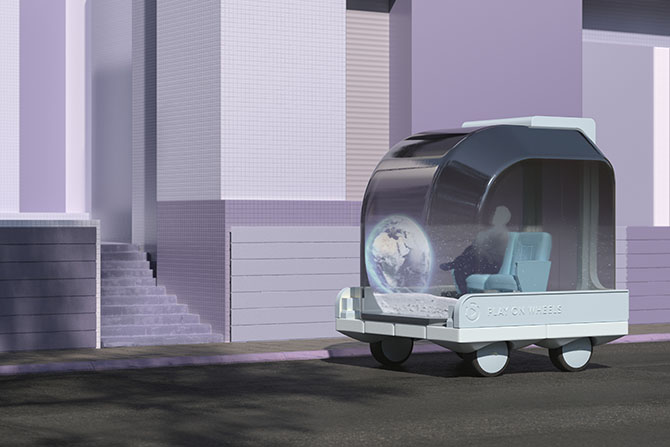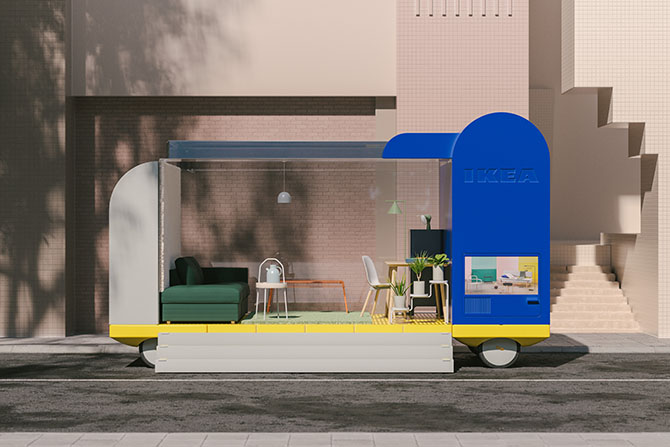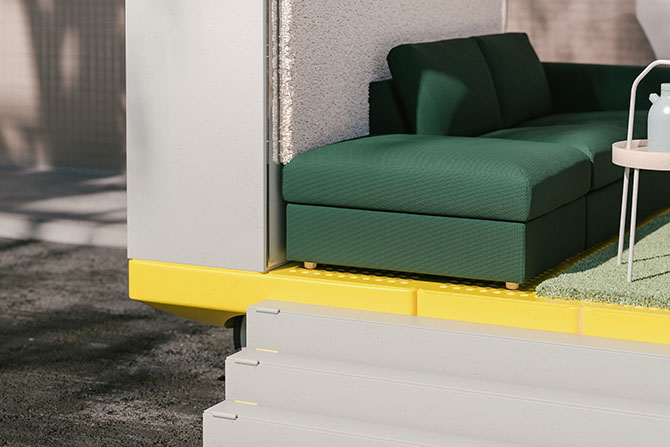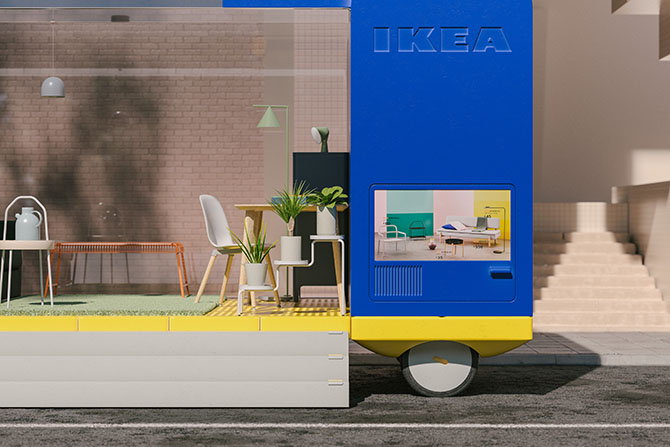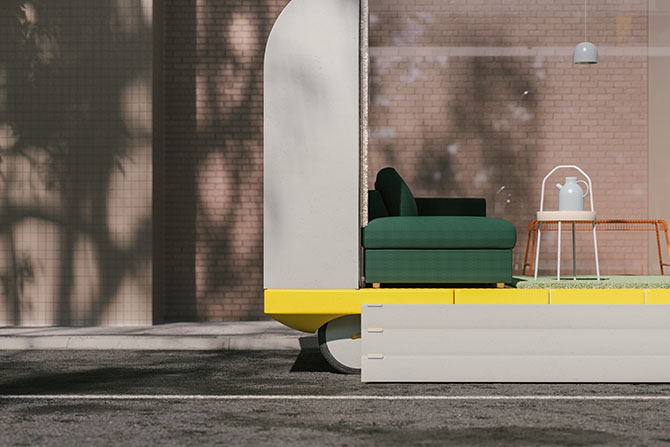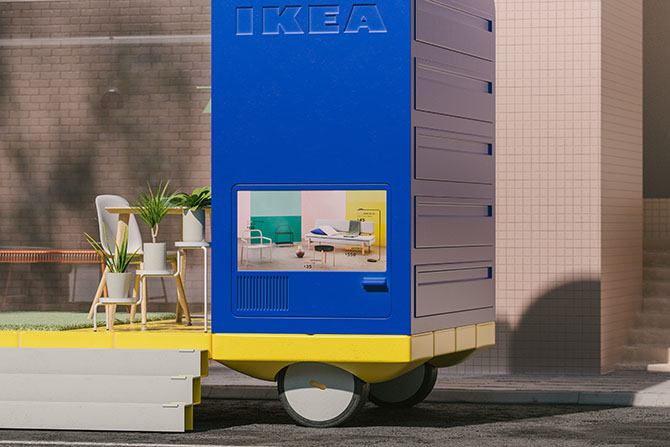 Award-winning visual trend lab and brand image consultancy f°am Studio is a tightly knit studio of unique and established directors represented by Friends Electric for commercial work in both the US and UK. Based in Berlin, f°am Studio works directly with brands to develop bespoke key visual design concepts and stories, shaping contemporary brand image culture that points far beyond the conventional themes.
SPACE10 collaborated closely with f°am Studio to define the visual language for what the next evolution of the automobile industry could look like. The outcome of the first exploration has resulted in 7 designs to trigger conversations, and reflect the potential future ecosystem of flexible, purpose-built spaces in the categories of Office, Cafe, Healthcare, Farm, Play, Hotel, and Shop.
f°am Studio explains their approach: "For us it was important to think holistically and globally about the concept of future mobility. To think what kind of potential we see for change for our cities, what kind of feeling of urbanity we want to see. What kind of society we envision and how the change can stem from the individual use and the subjective personal differences in how we see our private lives entangled with public life."
Maintaining clean lines, rounded edges and modern forms that draw the eye, f°am Studio alchemized the ideas of a functional workspace and mobility in a way that highlights the attractive qualities of both. "We envisioned a design for the vehicles that is approachable, human-centered and welcoming," says f°am Studio. "We wanted to reflect on the power of corporations in a post-political world vs the power of fluid collective ideas. And how it all manifests formally, changing the gap between urban and rural infrastructures, and shifting the powers in the real estate market drastically."
"Therefore we arrived at a formal manifestation of that mobility that is a diverse, dynamic and pluralistic open system, a standard that is a platform on which individual expressions can unfold, and balance the power between people and corporations, as well as shift the urban design power from urban planners to individuals, businesses and city dweller collectives."
f°am Studio spent two months developing the design personality of the prototypes from scratch, eschewing the go-to imagery of futuristic concept cars. Speaking of the deliberately human approach, Bas Van De Poel, Creative Strategist of SPACE10, says: "Google 'car of the future' and you'll get a slew of images straight out of science fiction: sleek, sterile, chrome painted machines. We propose an alternative to this, because we believe that those who imagine the future often end up shaping it. This is our contribution to the conversation around the future of urban mobility. Autonomous vehicles shouldn't, however, be seen as the silver bullet, far from, as we generally need cities that prioritise pedestrians, bikes and public transportation much higher."
This would not only redefine how people and goods move around our cities, but also redefine the very fabric of our daily lives. To allow more people to envision a future ecosystem of self-driving electric vehicles that are available on demand and designed to accommodate diverse needs and lifestyles, SPACE10 and digital design studio Norgram added a feature in the SPACE10 app, where you can order and explore each of the 7 Spaces on Wheels direct from your phone via augmented reality.
Ultimately, Spaces on Wheels aims to help people envision a more fulfilling, everyday life on wheels through the power of design. In addition to the vast promises of what self-driving technologies could enable: from increased safety on roads, better health in cities, greater convenience, more efficiency, reduced environmental impact, the freedom of mobility for more people, SPACE10 aim to elicit a broader dialogue on how we should perceive and design these spaces.
Bring the designs to life using an iPhone 6S or above with iOS 11 installed, and simply download the SPACE10 app and open the Spaces on Wheels experience.
For more information visit space10.io