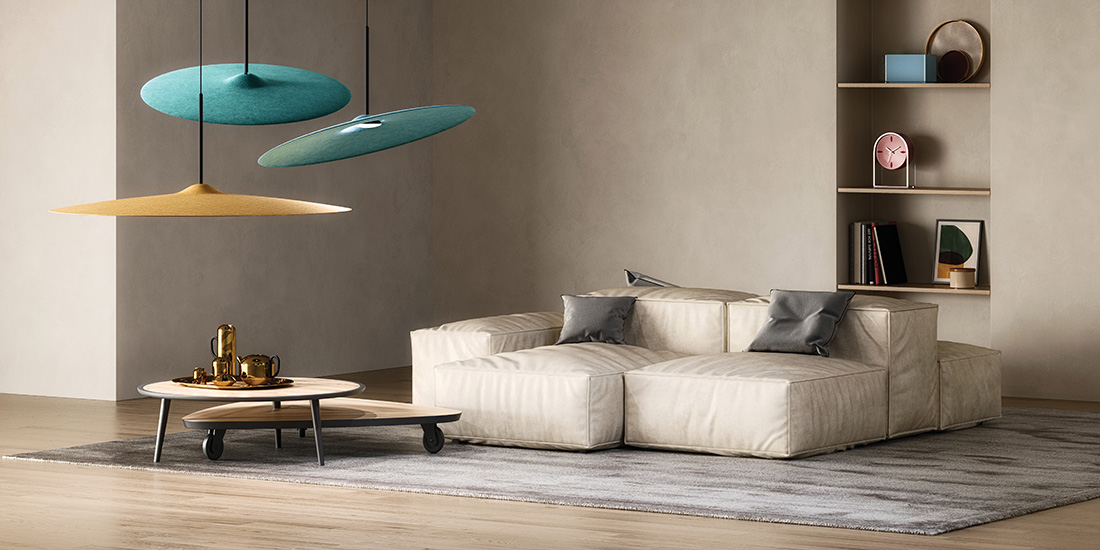 Fabbian lights teams up once again with designers Gio Minelli and Marco Fossati to create a new addition to their familiar, following the much talked about Acustica design. The company pioneers sound insolation features with light design in the process.
Research is still being done by Fabbian in order to develop lighting solutions that are not only functional and aesthetically pleasing, but also mindful of the quality of the environment. This is accomplished by ensuring a high level of acoustic comfort by limiting the propagation of sound waves, and by respecting the environment by utilizing recycled PET materials.
At Salone del Mobile 2023, the Etnia suspension light, which was designed by the MinelliFossati design firm, was shown to the public in Milano for the first time. Designers Gio Minelli and Marco Fossati who had designed Acustica thus give continuation to a design approach that defines new forms for lamps that can be used in both residential and public areas.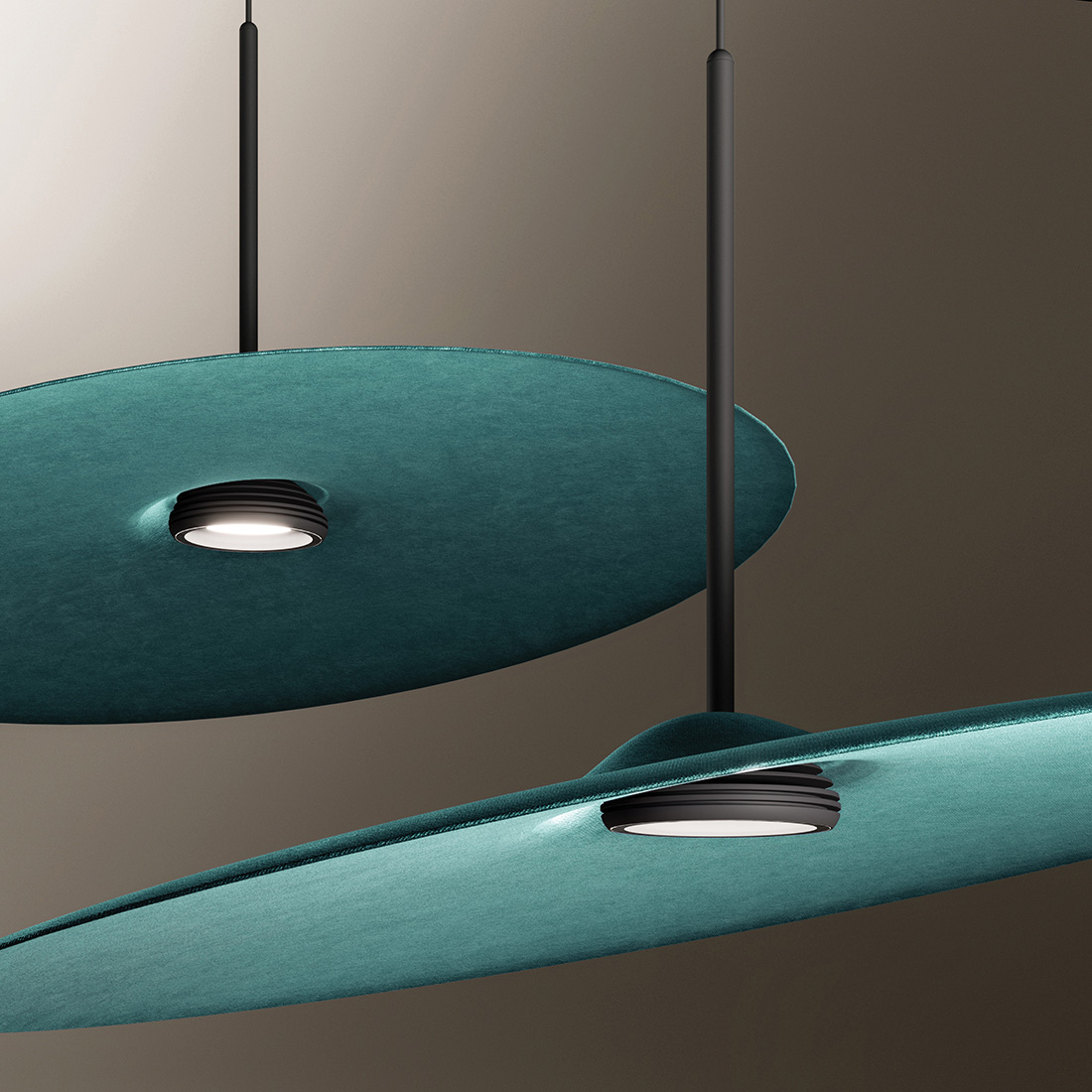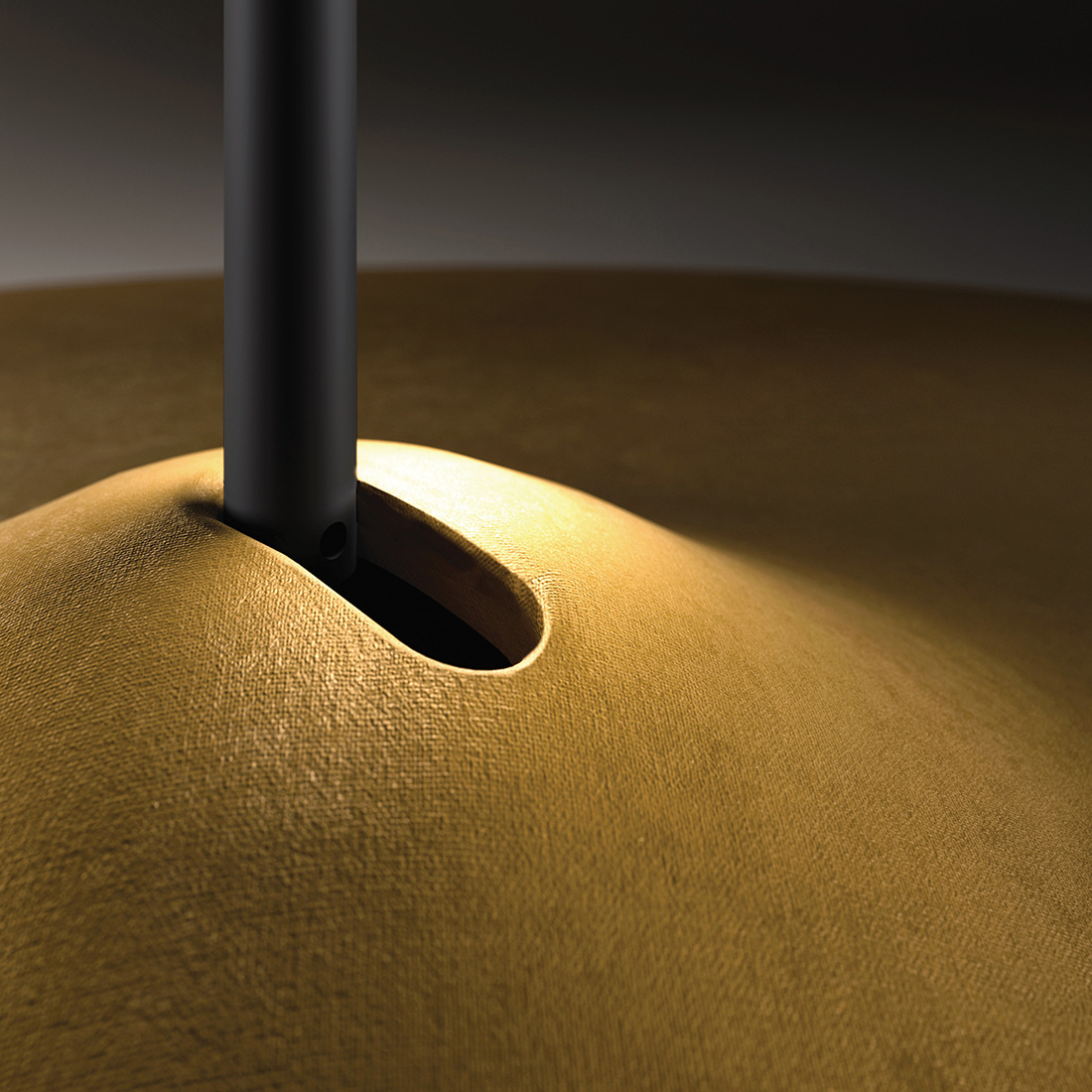 The Etnia system is a simple linear component with direct and indirect light and removable panels that is suspended between a pair of aluminium profiles. It was designed as a reflection on the ideas of community and affinity. The panels can be finished to your specifications and come with a variety of sound-absorbing fabrics that are available in a range of colors. These colors and textures help to generate an interaction with the light, which in turn lends it dynamism and contributes to the process of defining an ideal synthesis between the world of technology and the world of decoration.
Etnia is a collection of indoor pendant lamps with sound absorbing properties, consisting of panels made from recycled PET covered in coloured fabric. The black anodised aluminium structure has an upper diffuser in opaline PMMA (Polymethylmethacrylate) and a lower diffuser in micro-prismated PMMA. The LED source can either be ON or OFF, or it can have double control of the uplight and downlight flows through the use of PUSH 1..10V, PUSH 1..10V DALI, or phase cut systems. The power supply has been integrated, and all of the available variants feature high efficiency as well as the absence of ripple.
Etnia is the final addition to Fabbian's series of lighting, complementing Acustica, which contains a huge lampshade like a drum cymbal but inverts the musical concept by absorbing sound from the area, so producing a high level of acoustic comfort. Etnia was designed by Fabbian and was inspired by a drum cymbal.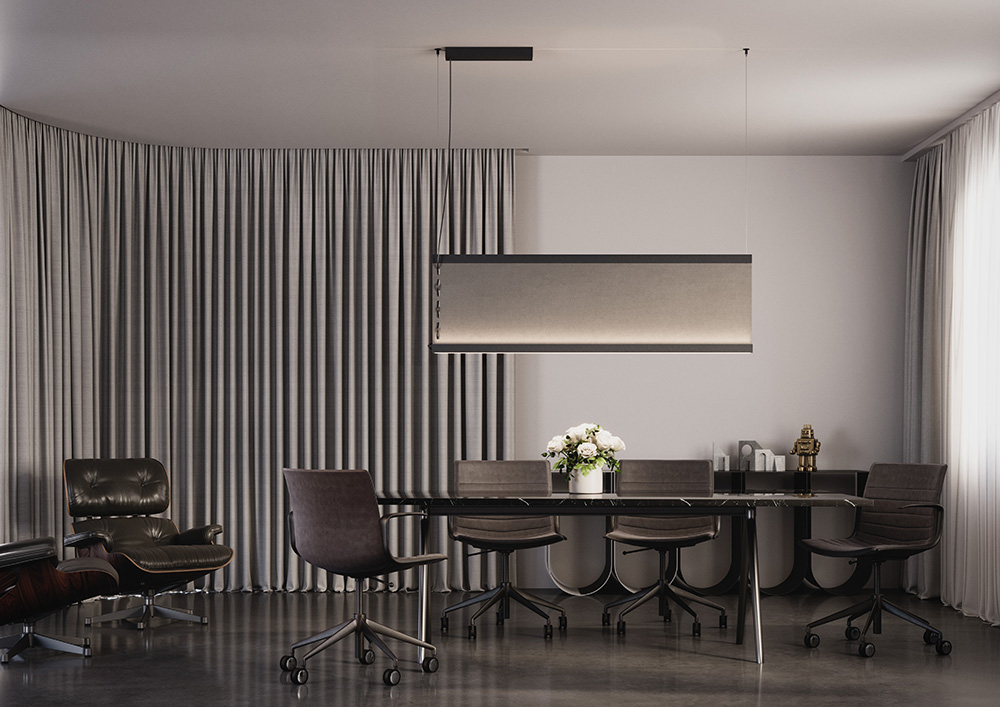 Its naturally slanted angle, combined with its light weight, makes it possible to compose dynamic and original arrangements of multiple lamps, all while maintaining the light source's position as the focal point of the arrangement. Acustica is offered in a wide variety of color options, and it is an excellent choice for installation in public places like restaurants and high-end offices, in addition to large waiting areas.
Discover more of the 2023 updates of the Acustica by Fabbian as well as the new Etnia design in our gallery: