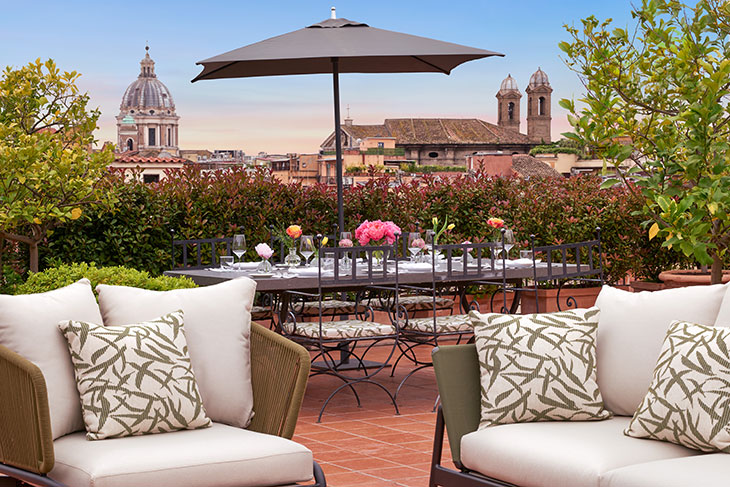 Hotel de Russie, an esteemed Rocco Forte Hotel situated in the heart of Rome, proudly introduces its latest addition – the magnificent Nijinsky Suite. With meticulous attention to detail and a commitment to unparalleled luxury, this newly unveiled presidential suite promises an unforgettable stay for discerning guests seeking the epitome of refinement and indulgence.
A culmination of a three-year renovation journey, the Nijinsky Suite, has undergone a meticulous transformation under the expert guidance of Olga Polizzi, Director of Design.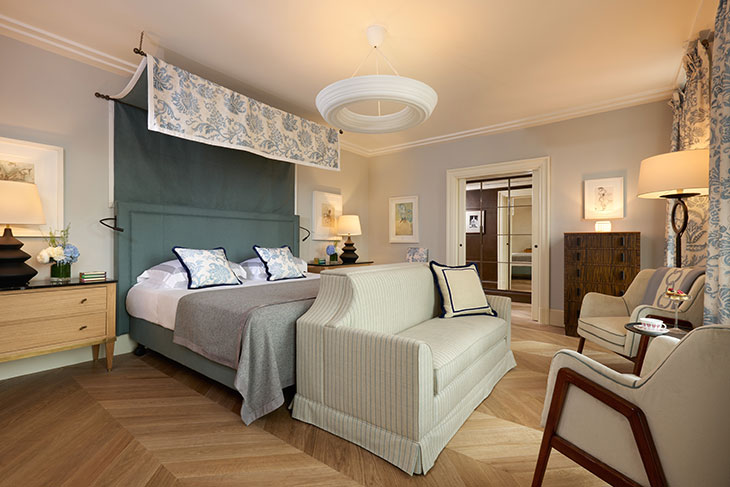 Polizzi's keen eye for detail and unwavering commitment to elegance shines through in every aspect of the suite's redesign, resulting in a captivating space that seamlessly combines modern luxury with a nod to Rome's rich architectural heritage.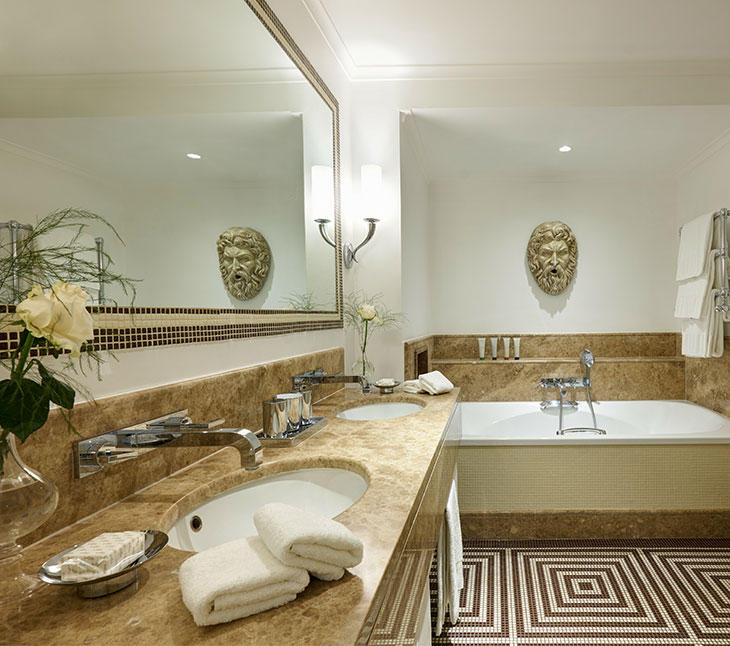 Covering a generous area of 172 square meters (1,852 square feet), the interior of the Nijinsky Suite has been crafted to foster a sense of harmony and sophistication. Every detail, from the carefully chosen materials to the intricate patterns and shapes, has been considered to create a space that is elegant without being overwhelming. Throughout the suite, there is a deep appreciation for the impeccable artistry and design that epitomize the Italian tradition, paying tribute to the remarkable craftsmanship that defines the suite's distinctive style.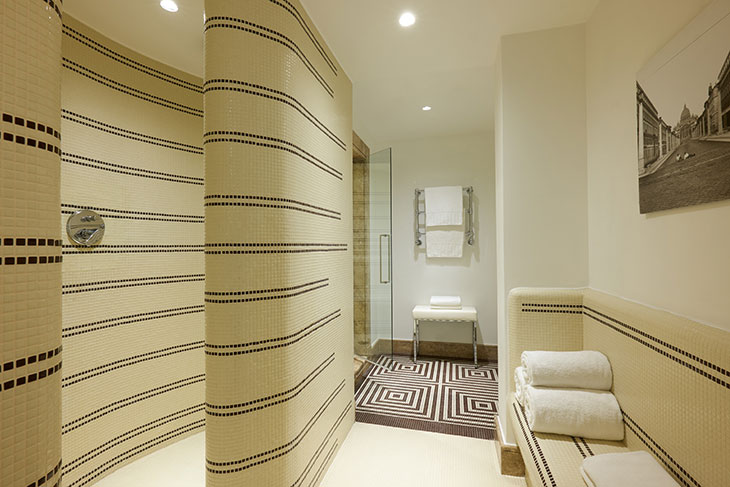 Crafting a profound sense of belonging and homecoming has consistently been at the heart of every Rocco Forte project. In line with this ethos, the suite embodies the essence of an aristocratic Roman residence, featuring distinctive elements such as original statues gracing the entrance, vibrant red walls reminiscent of traditional Roman houses, an exquisite collection of 19th-century plates and Valadier-era objets d'art, wallpaper depicting an enchanting Italian garden, and a terracotta cabochon floor that establishes a tangible link between the suite, the building, and the city of Rome.
– said Olga Polizzi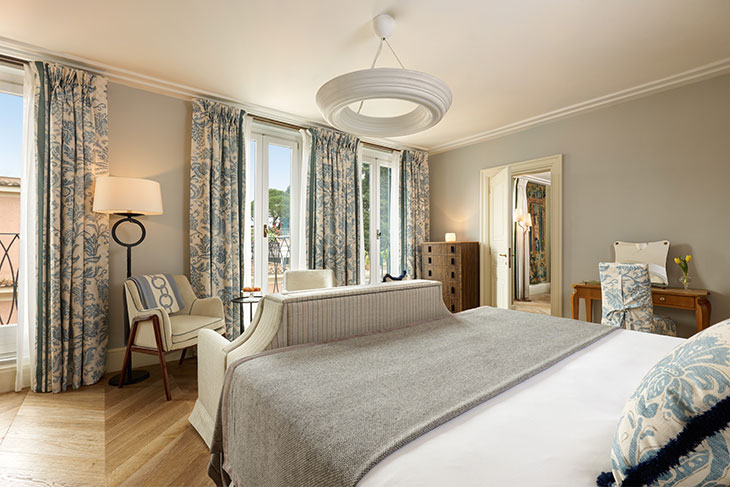 In her quest to evoke the essence of a Roman residence, Polizzi curated a harmonious blend of timeless elegance and eclectic elements from various corners of Italy. The result is a sanctuary that exudes a sense of history, while still embracing the comfort and sophistication expected from a world-class hotel.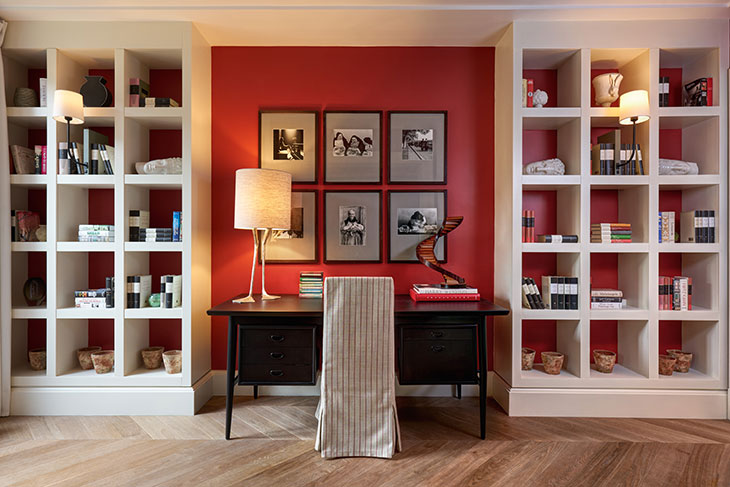 The Nijinsky Suite's interior spaces have been thoughtfully crafted to offer a seamless flow between indoor and outdoor living. Expansive living areas provide ample room for relaxation, entertaining, and unwinding, while the infusion of natural light creates an airy and inviting atmosphere.
Polizzi's careful selection of vintage Italian furnishings, along with bespoke pieces crafted by skilled artisans, adds a distinctive touch to the suite, ensuring that every corner reflects a story of exceptional craftsmanship and refined aesthetics.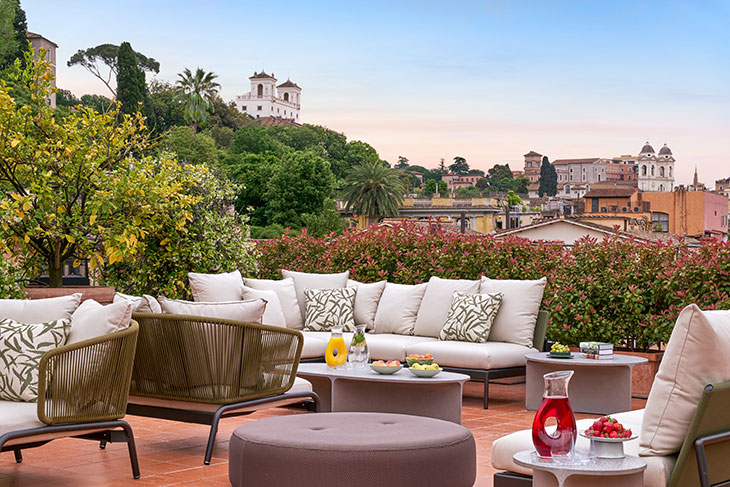 The generous private outdoor terrace, spanning an impressive 240 square meters (2,588 square feet), offers breathtaking vistas of Villa Borghese, Pincio, the hidden garden of the hotel, and the picturesque rooftops of Rome. This idyllic setting provides a perfect sanctuary for basking in the warm Roman sunshine, indulging in moments of relaxation, or hosting intimate gatherings filled with joy and celebration.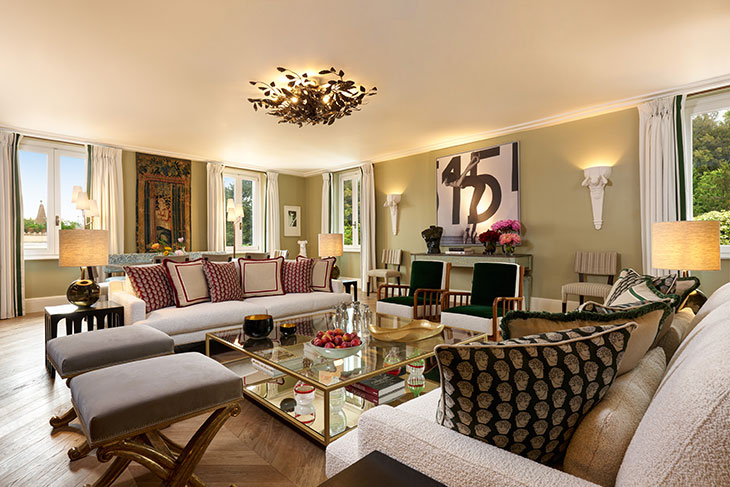 The Nijinsky Suite at Hotel de Russie is a heartfelt homage to Vaslav Nijinsky, the revered ballet dancer and choreographer. Renowned for his transformative contributions to the world of ballet, Nijinsky stands alongside a distinguished cohort of artists, celebrities, and cultural luminaries, such as Pablo Picasso, Jean Cocteau, Federico Fellini, and countless others who have been captivated by the enduring charm of Hotel de Russie over its rich history.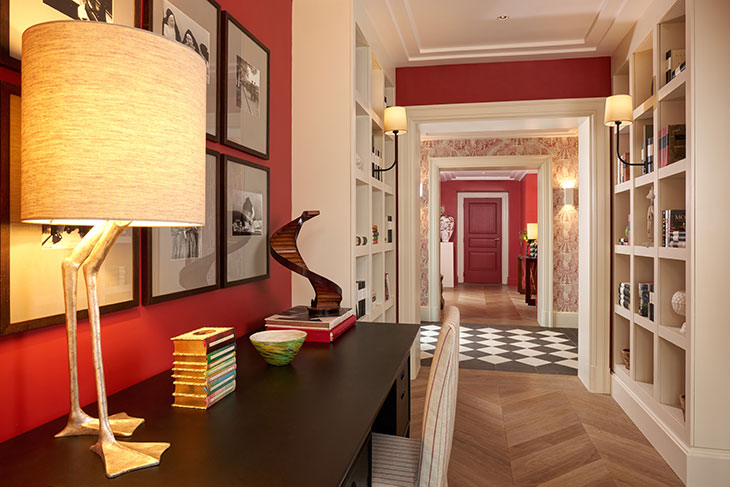 The unveiling of the Nijinsky Suite marks the triumphant finale of an ambitious three-year renovation endeavor, showcasing a revitalized haven of opulence. This transformative journey has breathed new life into Hotel de Russie, including the meticulous restoration of Valadier's Secret Garden, the artistic touch of immersive artist Gio Bressana at Le Jardin restaurant, and an enhanced ambiance at the Stravinsky Bar, reception area, as well as the array of rooms and suites, all exuding a renewed sense of grandeur.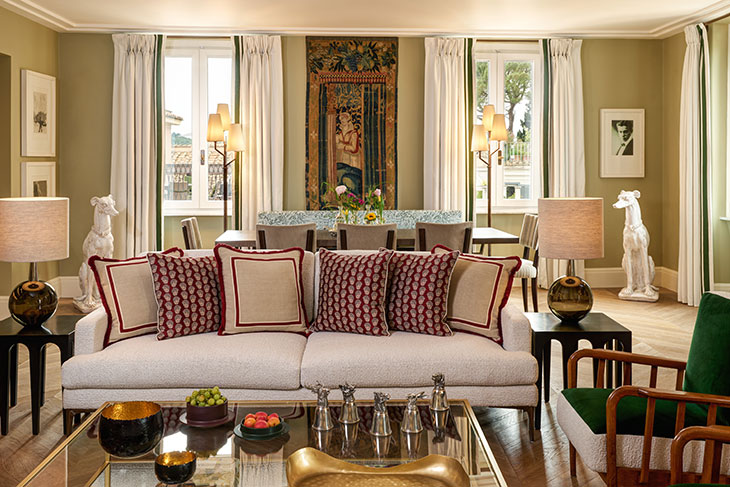 Hotel de Russie
Via del Babuino, 9, 00187 Roma RM, Italy
+39 06 328881
reservations.derussie@roccofortehotels.com
www.roccofortehotels.com
Keep up with Hotel de Russie on Instagram – @hotelderussie