The Vela sofa, which was designed by Zanellato/Bortotto and presented for the first time during the most recent iteration of Milan Design Week, is the focal point of Saba's brand new advertising campaign.
Captured by photographer Mattia Balsamini at the nautical school Compagnia della Vela, the campaign speak of, with a touch of evocativeness, the energy, lightness, and elegance that the location emits. Set on the island of San Giorgio in Venice the prestigious nautical school was established in the early '900.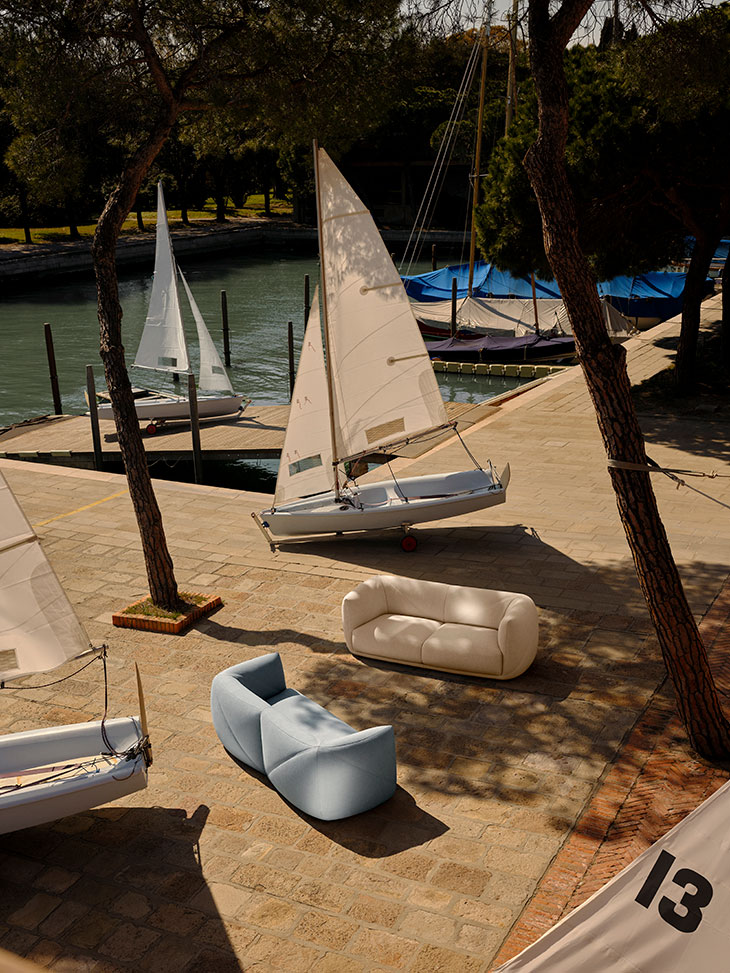 This concept is translated into Vela, the Italian word for "sail," a sofa whose silhouette and exquisite details evoke the elegance of the original object.
The sails, fixed to the boat mast, unfold urged by the breeze and then swell majestically, creating sophisticated lines that unravel the murmur of the winds. Since always, sails have represented a symbol of compromise between man and nature, as the dialogue between these two worlds.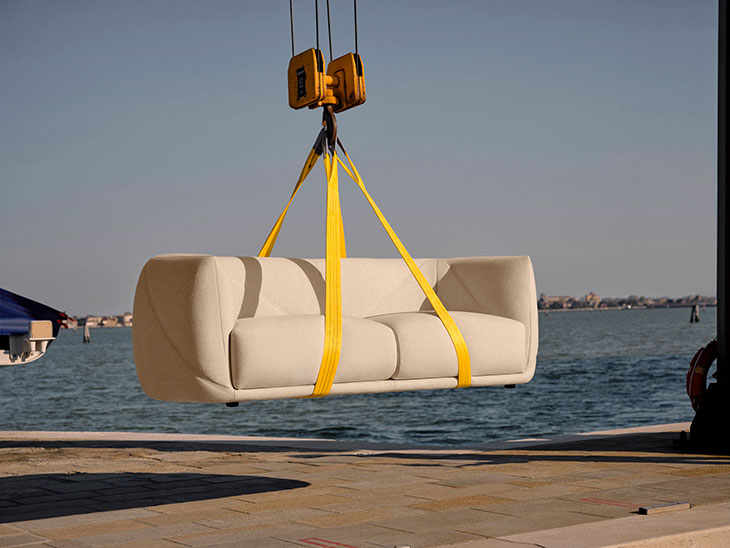 Fabric upholstery makes a reference to the mainsail and the jib by following a series of hypothetical trajectories that are defined artistically. The stitching makes a clear allusion to the sail being unfolded, and the diagonal lines that run through it stand in for the sail's defining characteristic.