Project: Café in the Botanical Gardens
Designed by Kollgata Arkitektur
Location: Akureyri, Iceland
Website: www.kollgata.is
Architects of Kollgata Arkitektur have designed cafe-bar in the Botanical Gardens located in Akureyri, with impressive windows coming as a signature of this interior solution. Check out the space: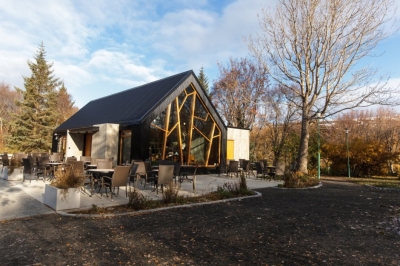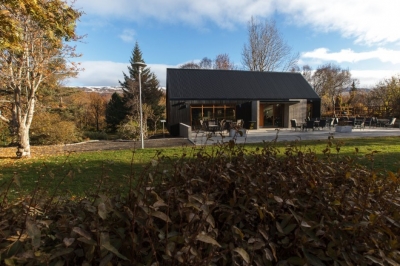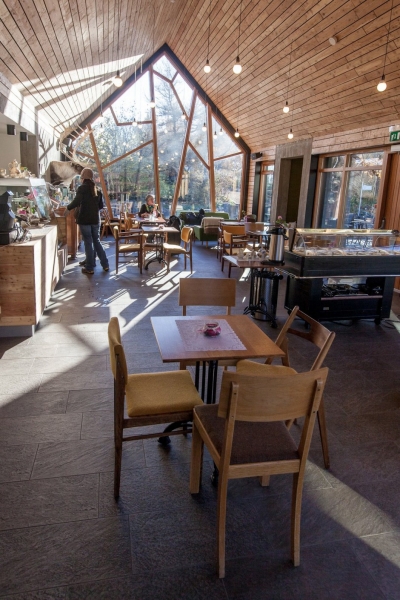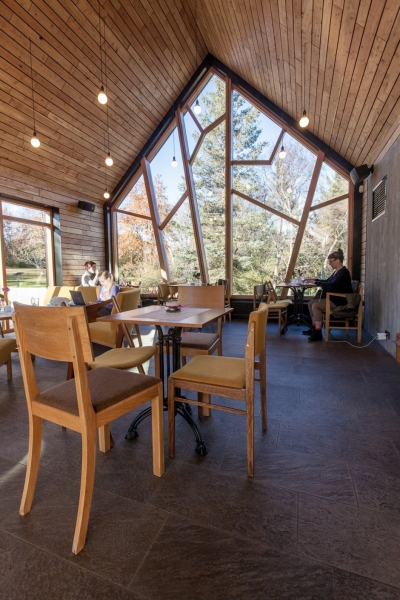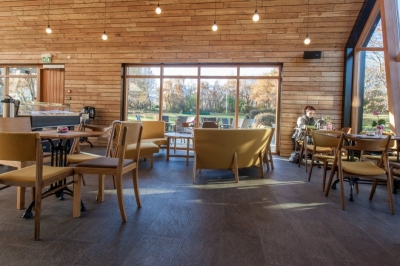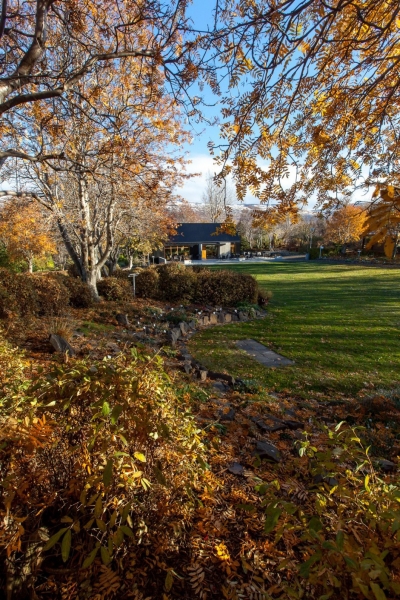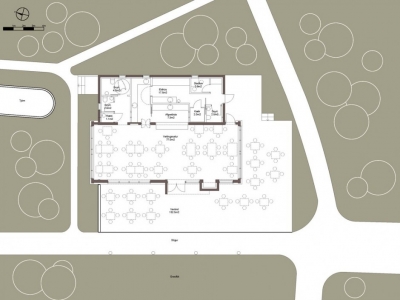 From the Architects:
To commemorate the 150 year birthday of the township of Akureyri and the 100 years of the Botanical gardens of Akureyri, the city council decided to commission a café for the gardens. The site was at the center of the gardens, allowing for a 150m2 building footprint. The main objectives of Kollgata were to create a building which could capture the spirit of it's surroundings. The Botanical gardens themselves had to be in a primary role with this new building as a supportive point of interest, providing necessary services to the visitors and creating a year round attraction. There were already two small buildings in the gardens with one of them being one of the oldest buildings in Akureyri, and thus demanding respect especially in this setting.

The basis for our design was to create a café that would clearly be a testament to the times we live in and at the same time keep with the atmosphere already created by these older buildings. Therefore we sought inspiration in their form, colours and scale and we looked to locally manufactured and tested materials to keep with the ideas of sustainability and heritage. Materials that would also allow us to implement modern details with precision. It was important for us that these modern details would be delicate and exact to keep this new building humble, honest and more in touch with both the natural surroundings and the small buildings already on site.
Also affecting the design was the buildings connection with the common areas and spaces around it intended for the visitors. This created the need for large windows and strong visual connection with the vegetation, trees, picnic areas and walkways surrounding the café.