Hospitality & Retail
Coffee-Station by Itay Gidron
By |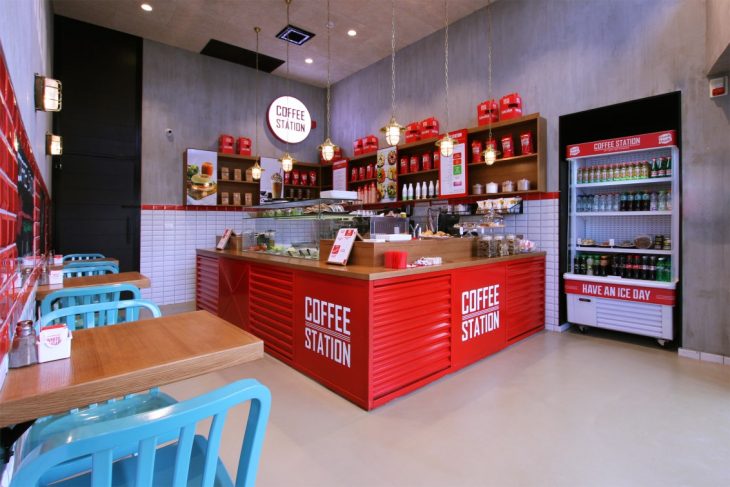 Itay Gidron designed the The Coffee-Station in Herzelia, Israel, belonging a chain of coffeehouses numbering 15 branches. The chain offers a large selection of original coffee drinks including: blended beverages, shakes, and desserts, as well as a light menu of sandwiches and fresh salads. The design is inspired by subway stations around the world. Take a look at the complete story below.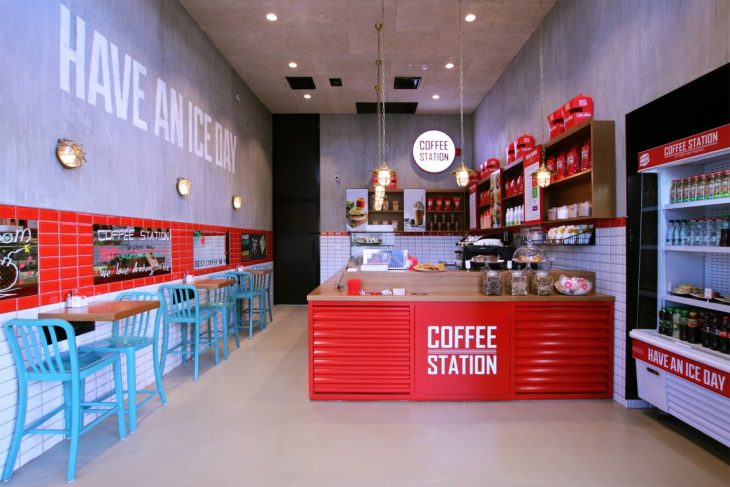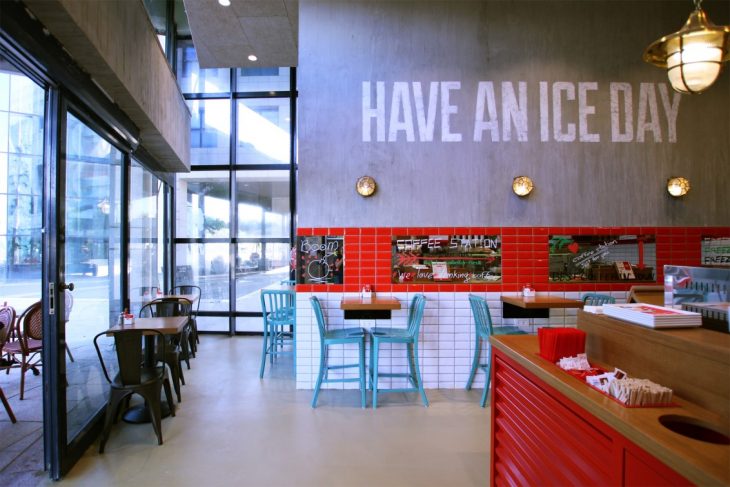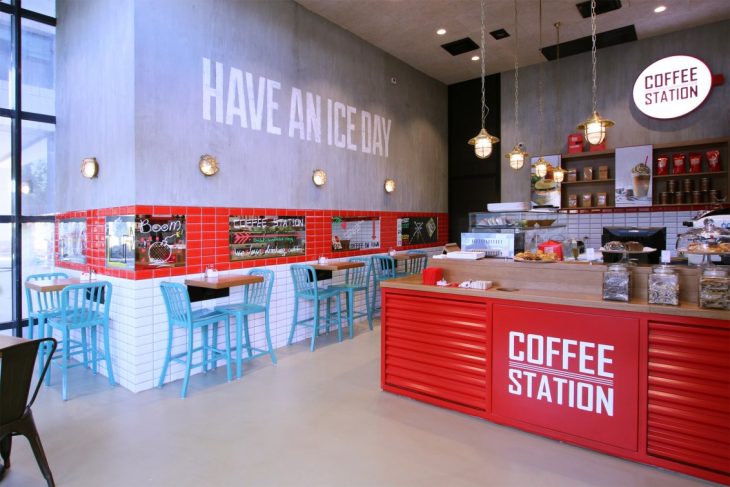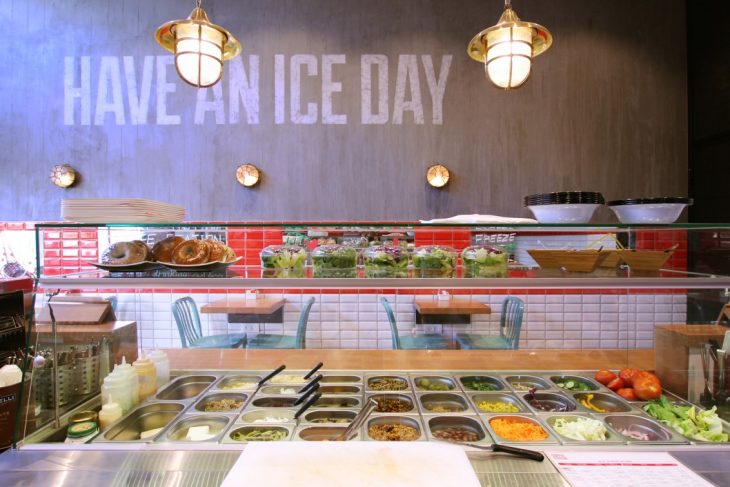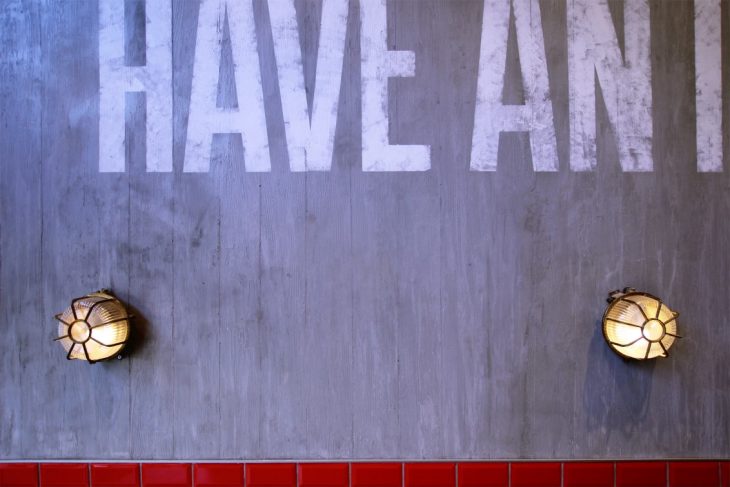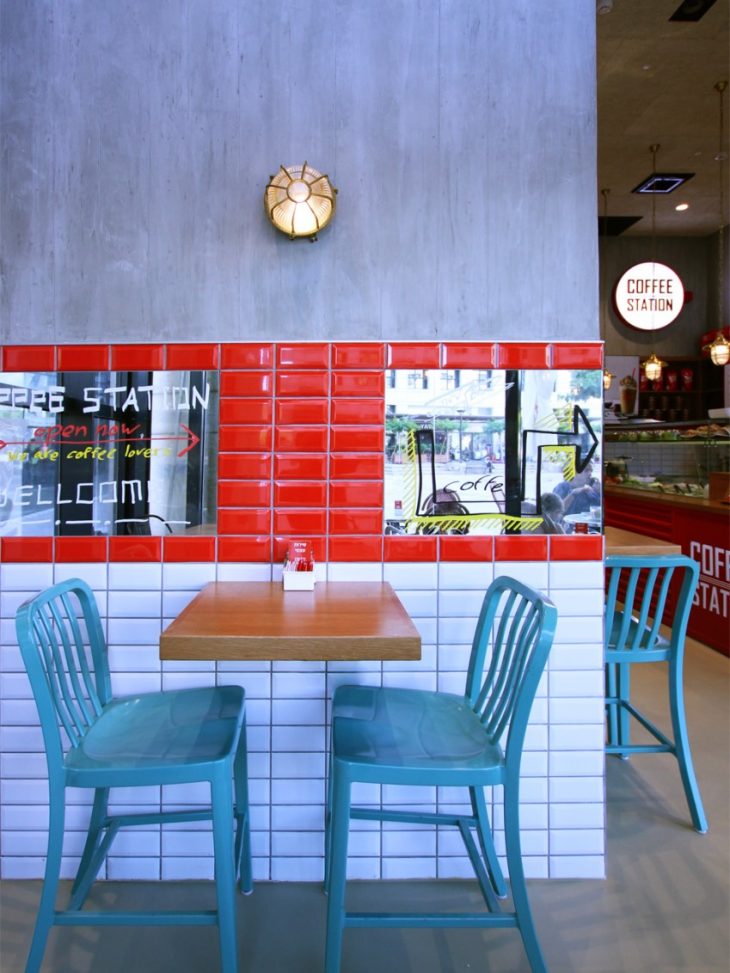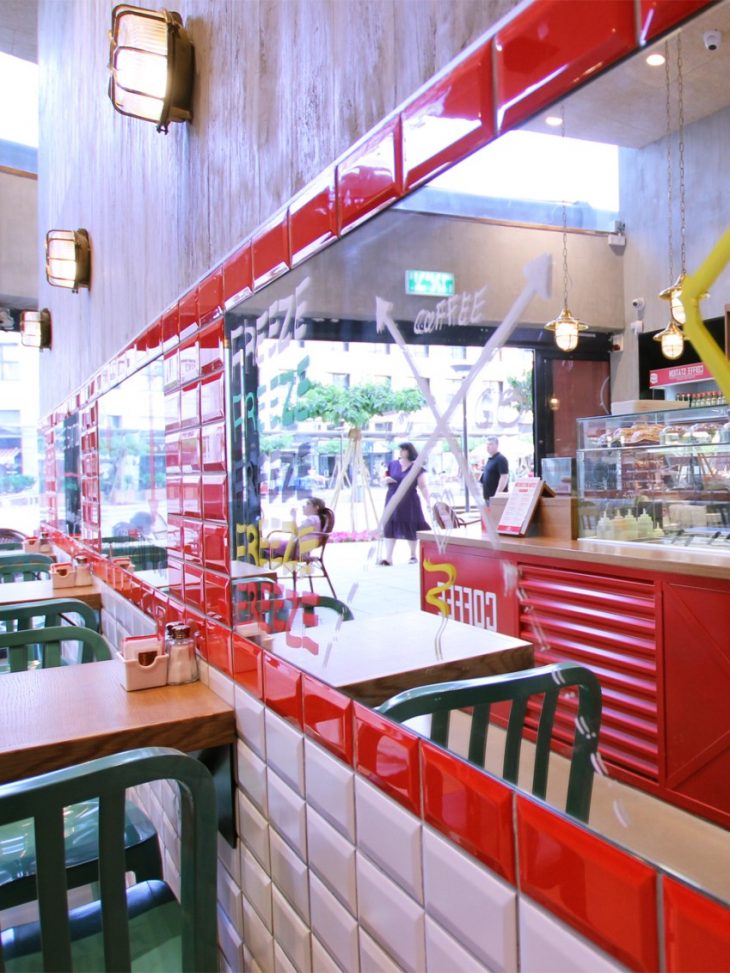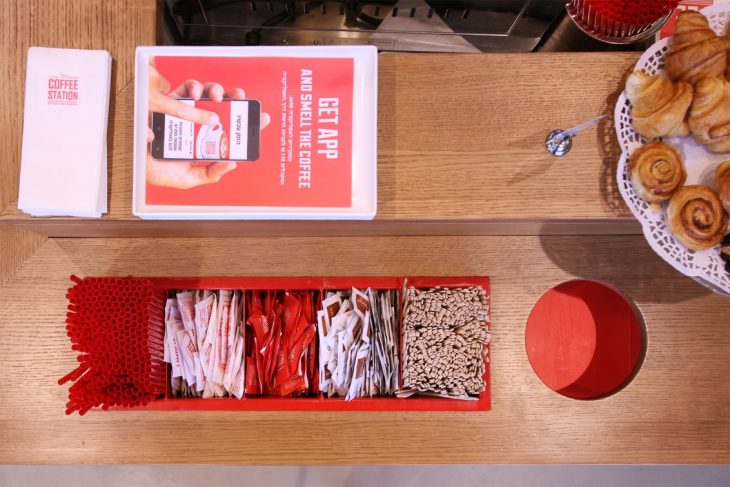 From the architects: We imagined the branch located underground, and so wanted to give the feeling of the experience of sitting and waiting for a train. In the planning stage, we aimed to use materials and textures to define the space very clearly, in an effort to maintain the character and identity of the chain throughout all the different branches. In all the branches, the coffee bar itself is the center of activity and therefore was given a great deal of design attention. It is made of red, curved iron metal, with a graded wooden countertop which is also used to display additional products. Above the front counter are six light fixtures made of brass to highlight the bar's counter.
Behind the bar, in the eye line of the customer, are display shelves presenting the unique raw materials of the chain, together with the menu. Every detail was used to highlight the station stop look and feel, including the white ceramic subway tiles on cement walls. This mixture of color and texture on top of the concrete walls was directly inspired by the interior of the underground, and we used an expert to create the finish of the walls to look as if they were wooden panels to complete the ambience.
In addition, the fonts and text boxes on the walls, all hand-made, were specifically chosen to give the effect of directional signage. And finally, the mirrors were selected and placed facing outside to give the feeling of the windows of the train. The handwritten text and graffiti like icons on the mirrors adds a personal, young, even rebellious flavor to the brand.
Photography by Itay Gidron
Find more projects by Itay Benit: https://itaygidron.co.il/