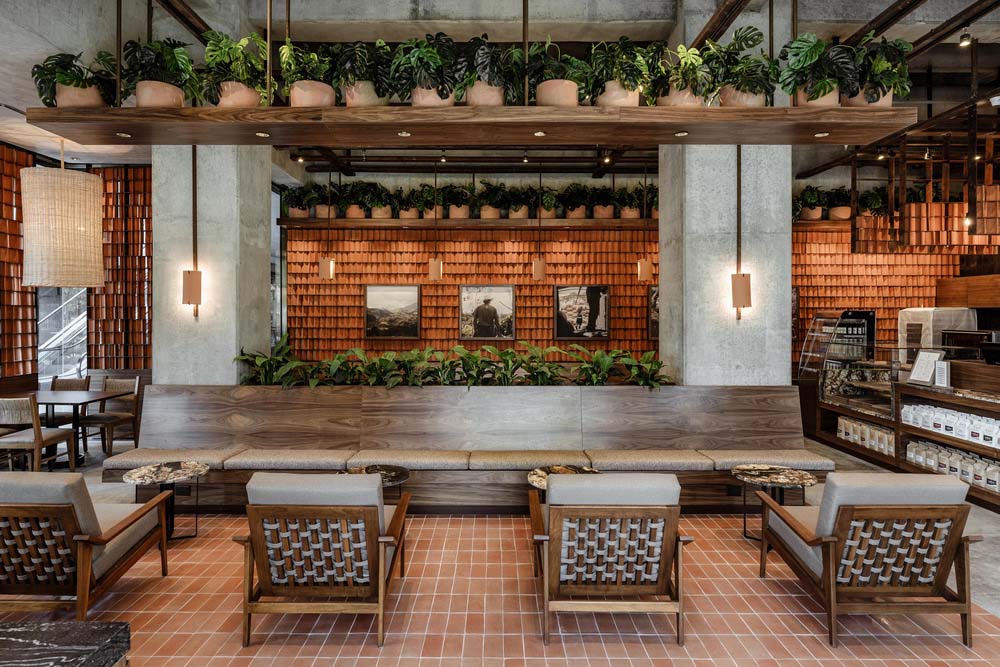 Kali Coffee Roasters, the embodiment of Mexican coffee culture and tradition, has opened its doors to its latest shop in San Pedro Garza Garcia. Designed by Concentrico, this space not only serves as a testament to the rich heritage of Mexican coffee producers but also as a visual and sensory journey through the coffee-making process.
Kali Coffee Roasters is the brainchild of Mexican cafetaleros, coffee producers with over 30 years of experience in cultivating high-quality coffee in the verdant rural landscapes of Chiapas, Mexico. The name 'Kali,' derived from the native Nahuatl language, means 'home,' and this ethos is deeply ingrained in the company's values. Generations of coffee producers have passed down the agricultural richness and traditions that make Kali Coffee Roasters® an exceptional brand.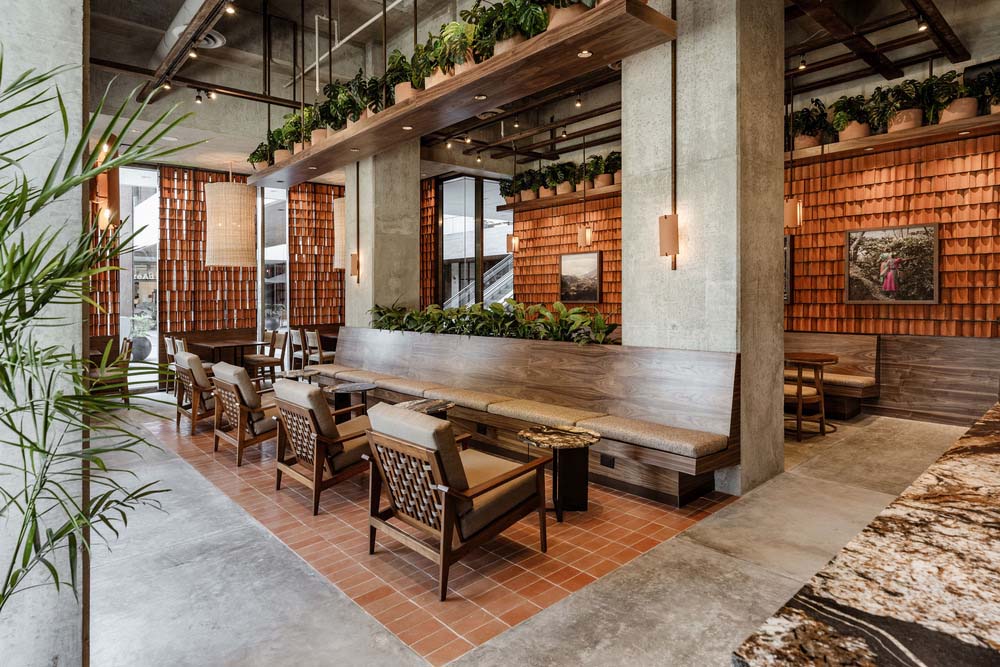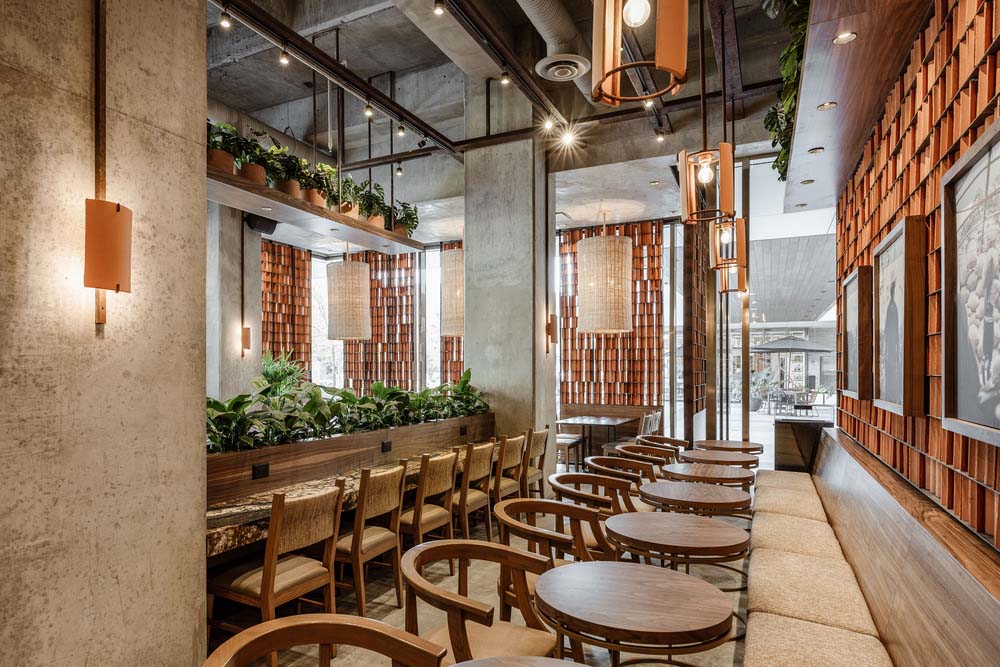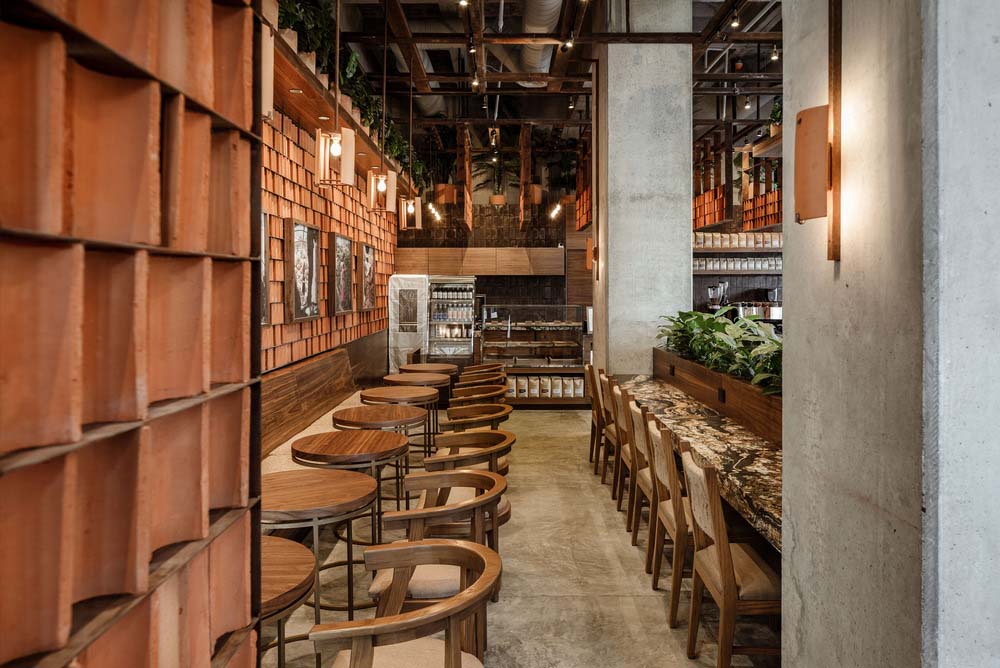 What sets Kali apart is not just its exceptional coffee but also its unwavering commitment to the well-being of its community. The company provides living arrangements, health services, and educational programs to ensure that every member of the Kali family is well taken care of.
Intriguingly, Concentrico's design team stumbled upon a unique architectural aspect of the community's homes, which feature wood and dirt walls, and handmade clay tiles on the ceiling to protect against rain. These clay tiles, incorporated into the interior design, serve as a poignant tribute to the community's way of life. The distinctive texture created by these tiles not only provides a warm ambiance but also contributes to the acoustic quality of the space.
When light interacts with the texture of the clay tiles, it adds depth to the surroundings, and the curved shadows resemble coffee beans, bridging the gap between the space and the product it celebrates.
The heart of the project lies in the coffee bar, strategically positioned to be visible to every client. This open and industrial-like design fosters interaction between customers and staff, offering baristas the perfect stage to showcase their talents.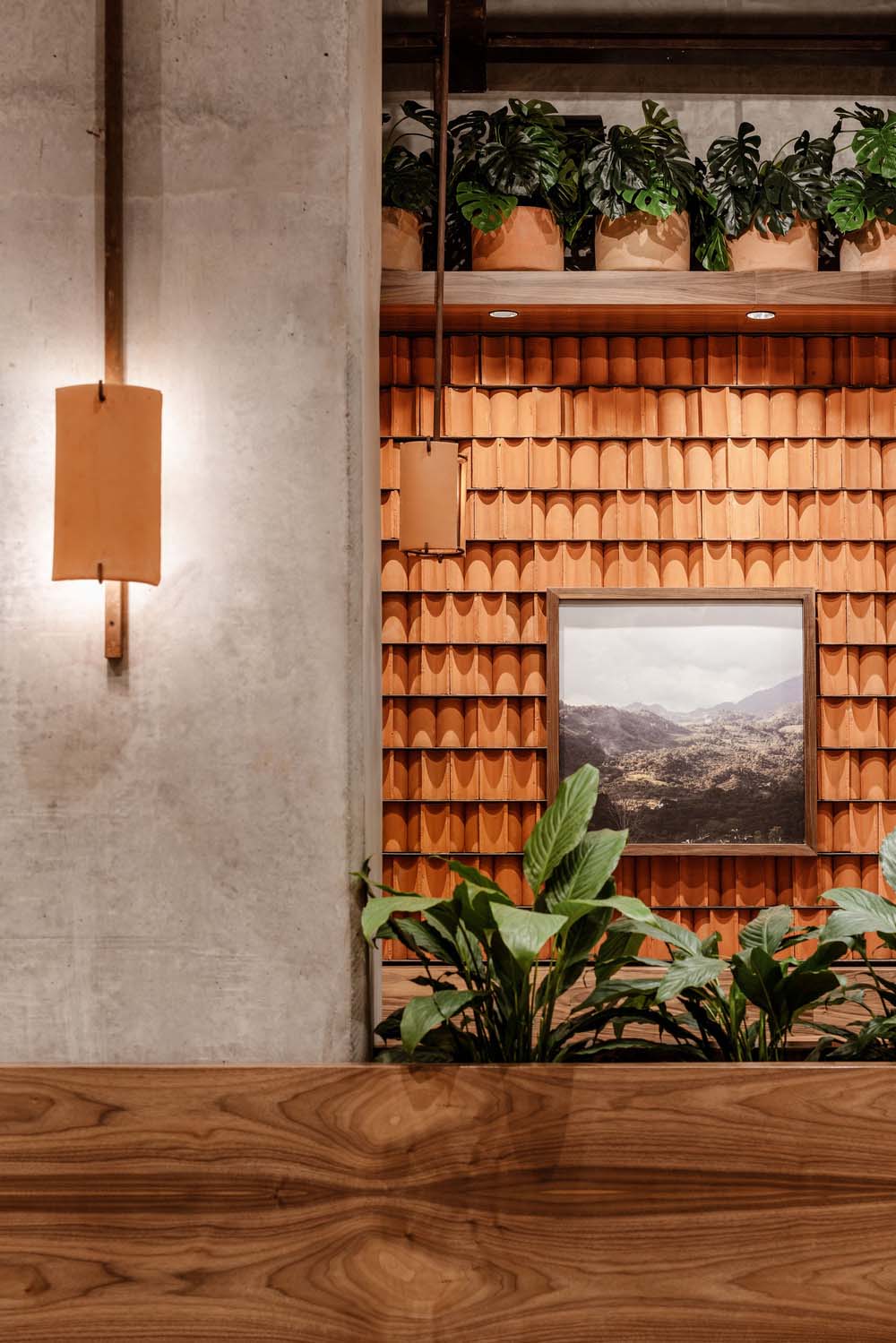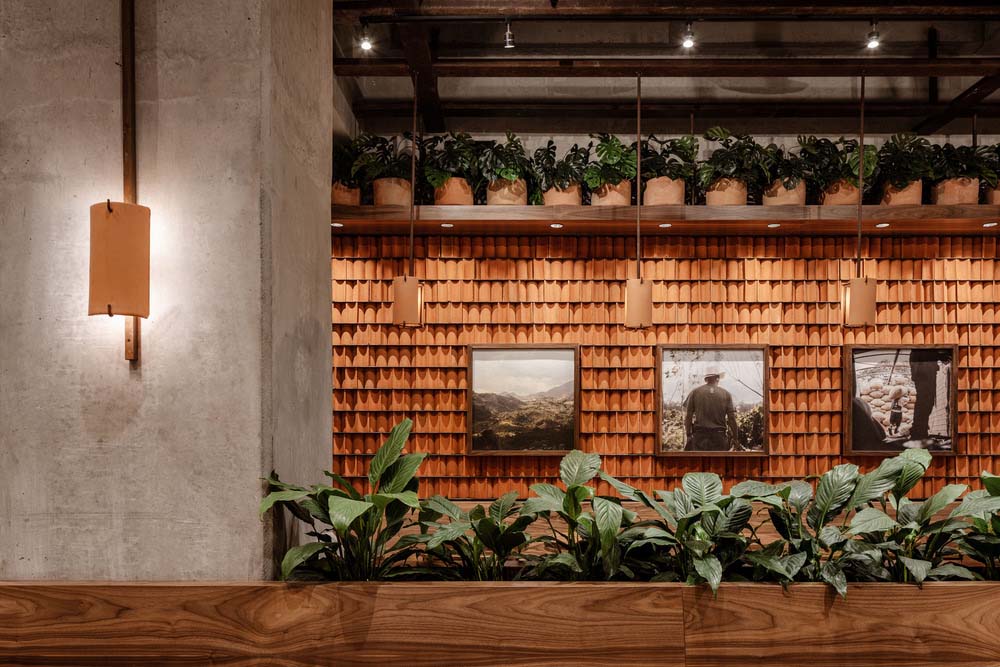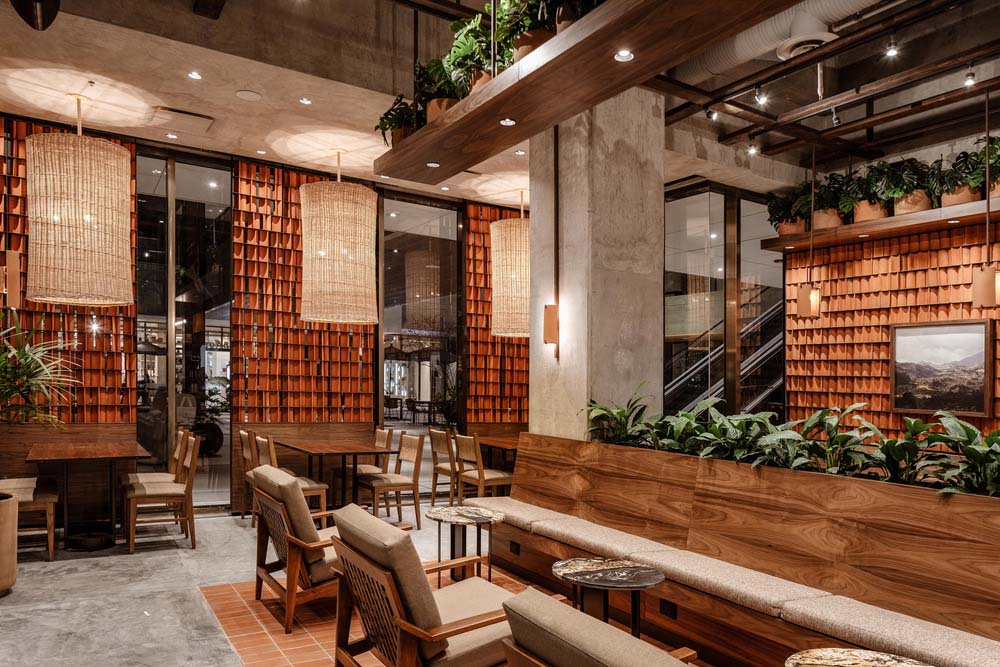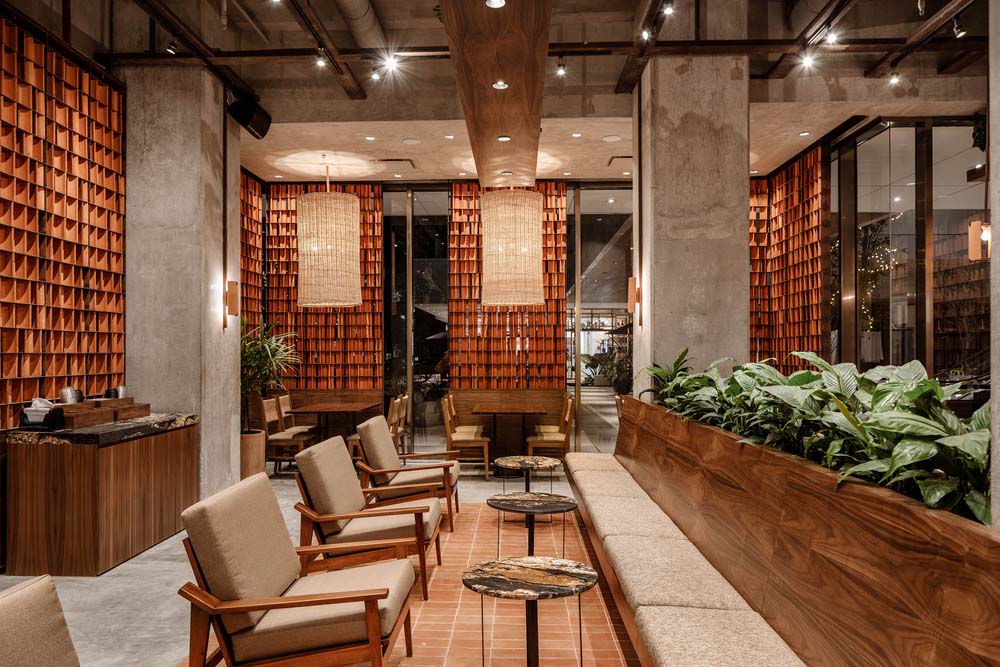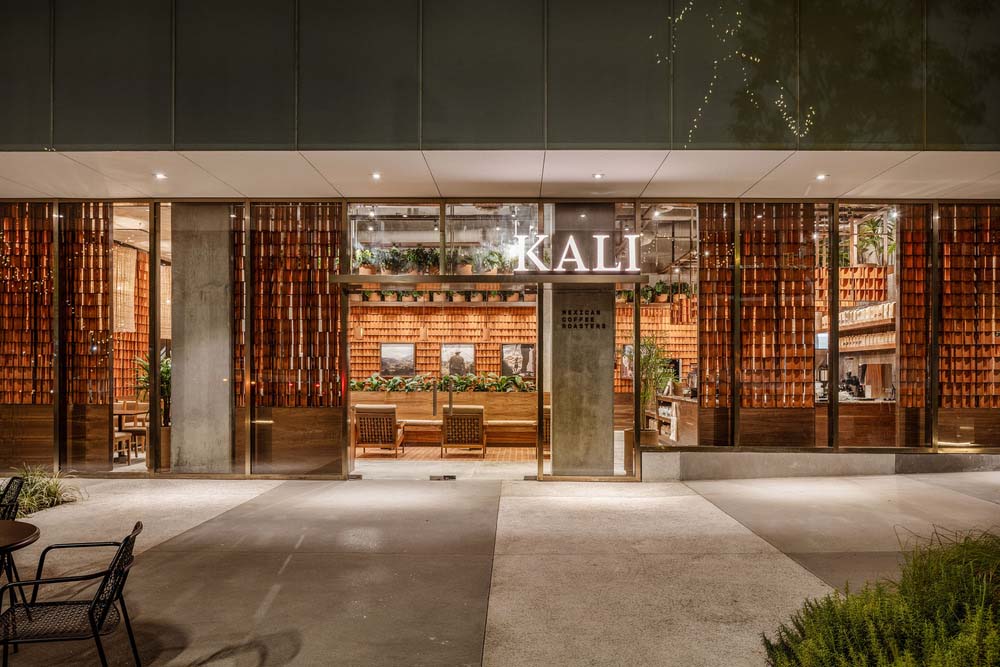 Time plays a pivotal role in the concept. The walnut wood used at the base of the bar and booths bears a grain that mimics the layers of the earth, a reminder of the time and effort it takes to prepare land for coffee cultivation. From planting to serving the perfect cup of coffee, the process is a labor of love and patience.
All of the coffee harvested by Finca La Fortaleza, the company responsible for this meticulous process, is certified by the Rainforest Alliance. This certification underscores Kali Coffee Roasters' commitment to biodiversity, natural resource conservation, and improving the livelihoods of the community members.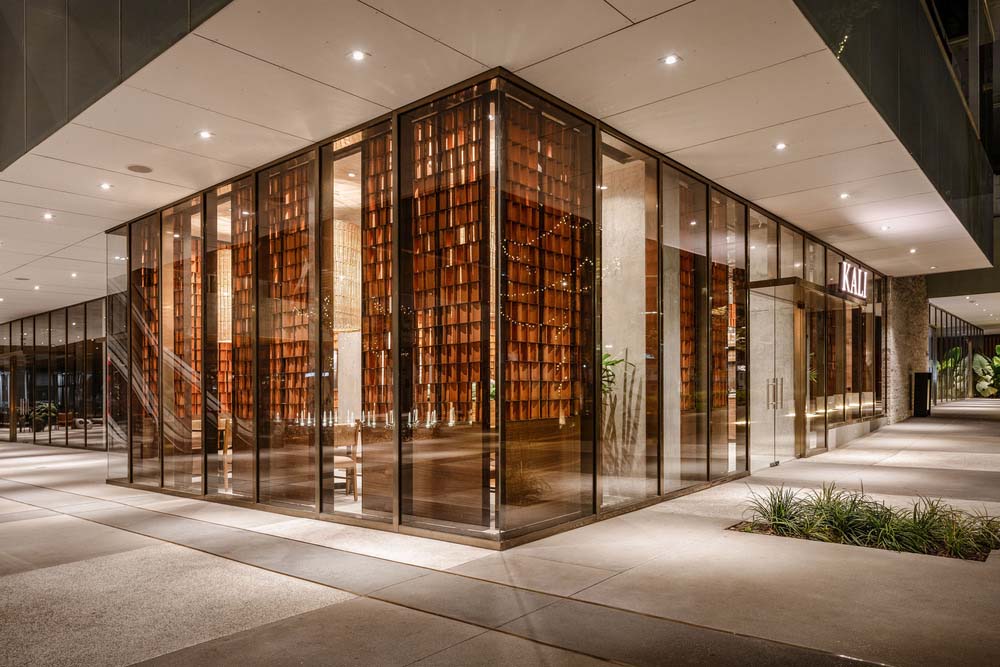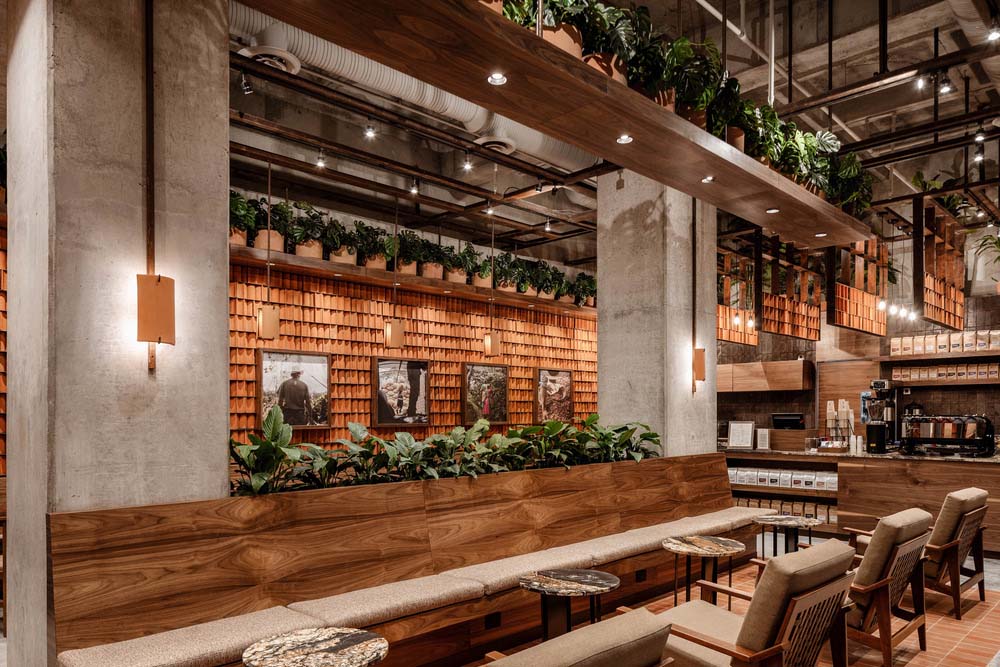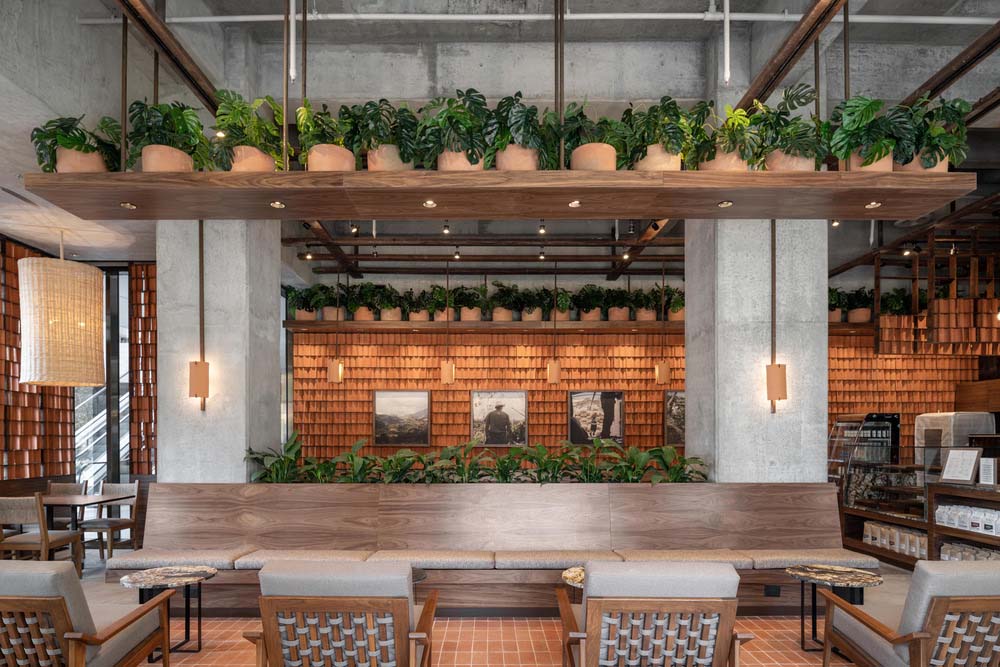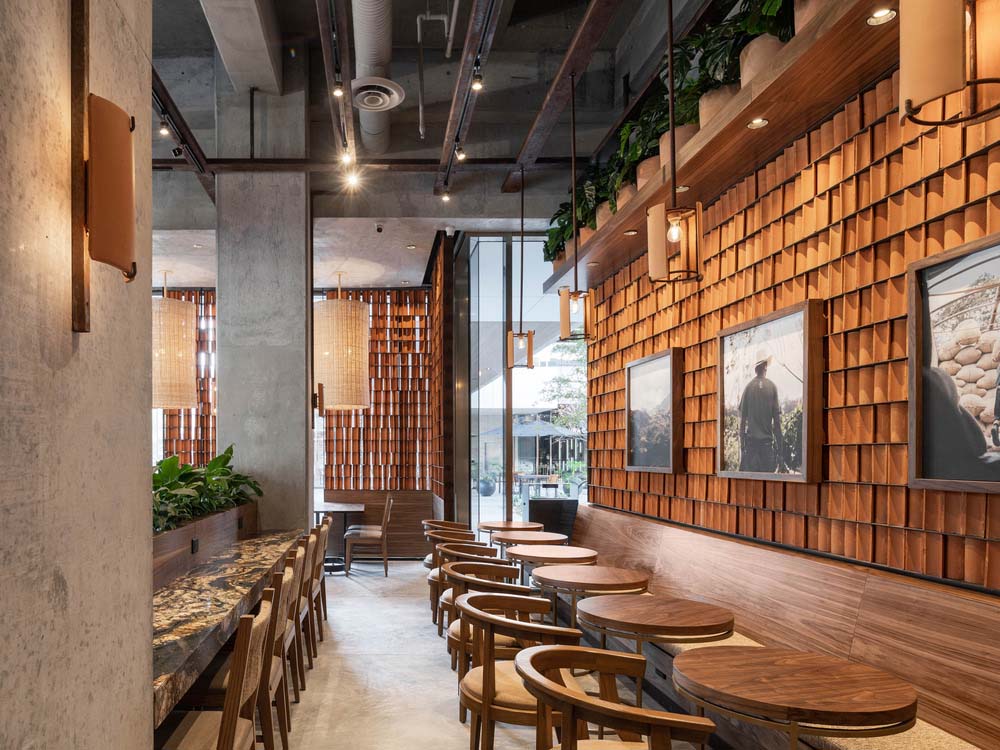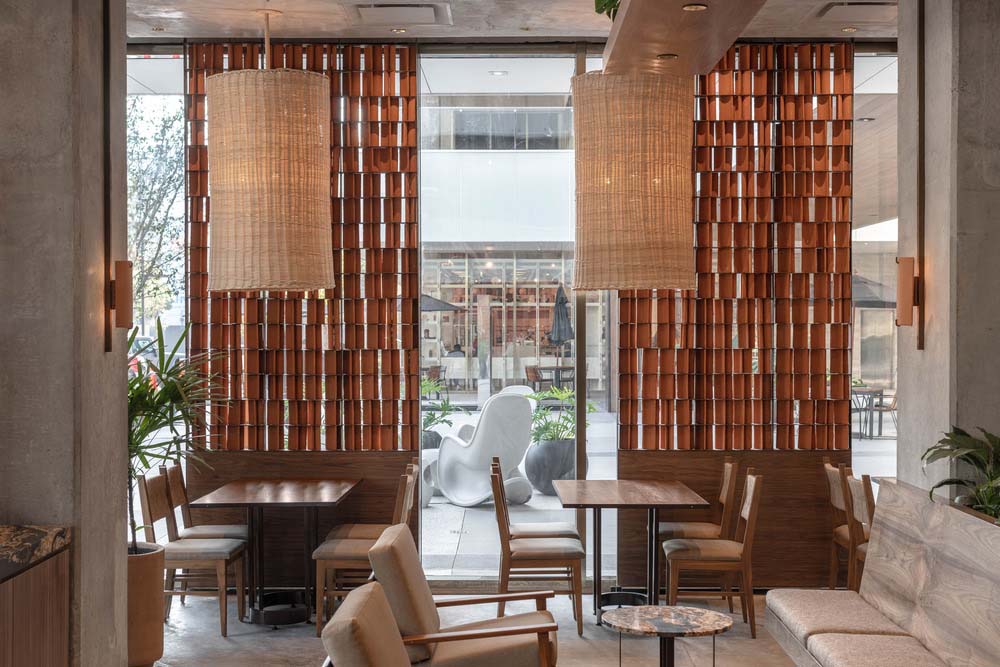 To pay homage to this detailed and impeccable coffee-making process, all furniture and light fixtures in the space were custom-designed in collaboration with Ok Design Studio. Local materials, textiles, and designs were carefully observed and reinterpreted into unique pieces that enhance the sensory experience.
Alejandro Peña Villarreal, the Head Architect, encapsulates the essence of Kali Coffee Roasters: "One cup at a time, this multi-sensorial encounter with coffee takes each customer to the Central Highlands of Chiapas, Mexico to discover their culture, traditions, and ways of living."
Project information
Official Project Name: Kali Coffee Roasters
Location: San Pedro Garza Garcia, Nuevo León, Mexico
Project completion date: December 2021
Art Direction: Alejandro Peña Villarreal
Credits
Alejandro Peña Villarreal (Head Architect)
Chiara Bartolacelli (Interior Design)
José María Cuevas (Architect)
Andrea Verastegui (Industrial Design)
Ok Design (in Collaboration – Furniture Design)
Silvia Elizondo Barrera (Industrial Design)
Octavio Torres Gándara (Industrial Design)
Julian Martinez (Construction)
Julian Martinez (Lead Contractor)
Alejandro González (Construction Manager)
Rosendo Acosta (Electician)
Esteban de la Rosa (Steel Work)
Photography
Apertura Arquitectónica (Architecture Photography)
Recording Architecture (Architecture Photography)
Grupo Meraki (Brand & Aditional Photos)
Suppliers
Curved Tiles – Debac
Flat clay Tiles – Gadama
Lighting – Tecnolite
Find more projects by Concentrico: concentrico.mx