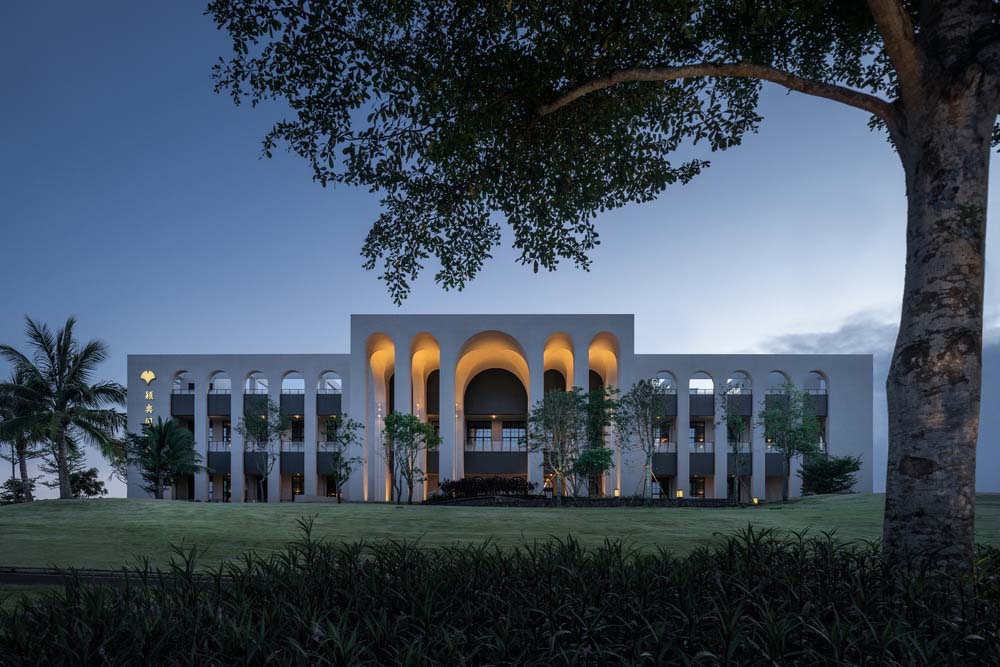 Vermilion Zhou Design Group has unveiled the Enhance International Medical Center, a groundbreaking healthcare facility nestled in the serene landscapes of Boao, Hainan, China. This remarkable center seeks to redefine the concept of medical care by seamlessly blending the rich traditions of Chinese culture with cutting-edge medical expertise, making high-quality healthcare accessible to all.
The Enhance International Medical Center is a sprawling complex that encompasses a Preventive Medicine and Chronic Disease Management Center, an Anti-Aging and Medical Aesthetics Center, a Stem Cell Immunotherapy Center, a Women's Health and Fertility Wellness Center, a Cell Bank Center, and a Sports Medicine and Rehabilitation Center. This comprehensive array of services required a profound understanding of spatial design and medical expertise to create a harmonious environment for healing.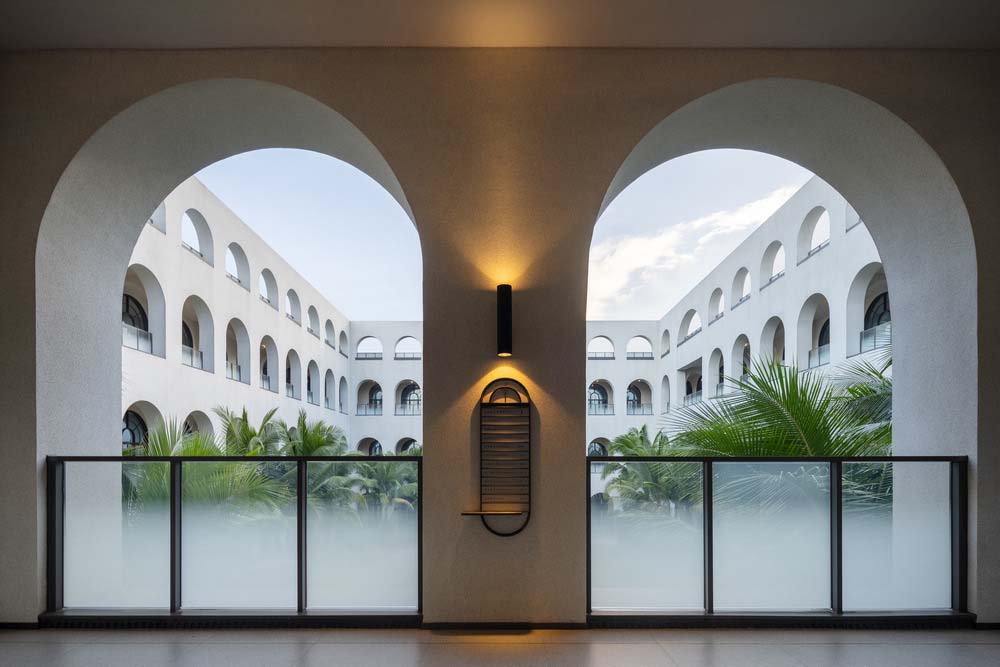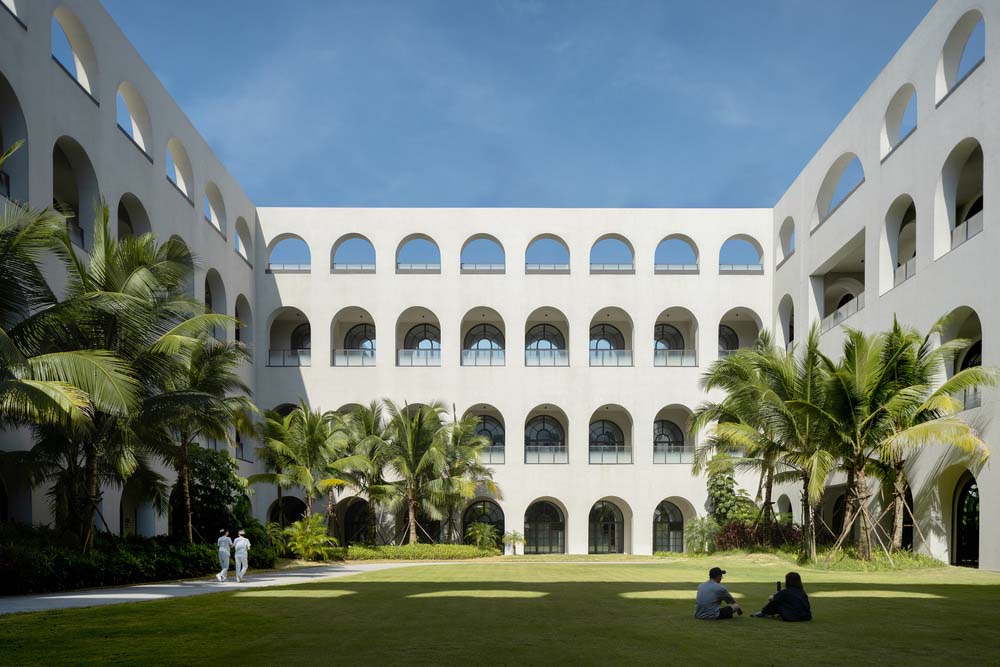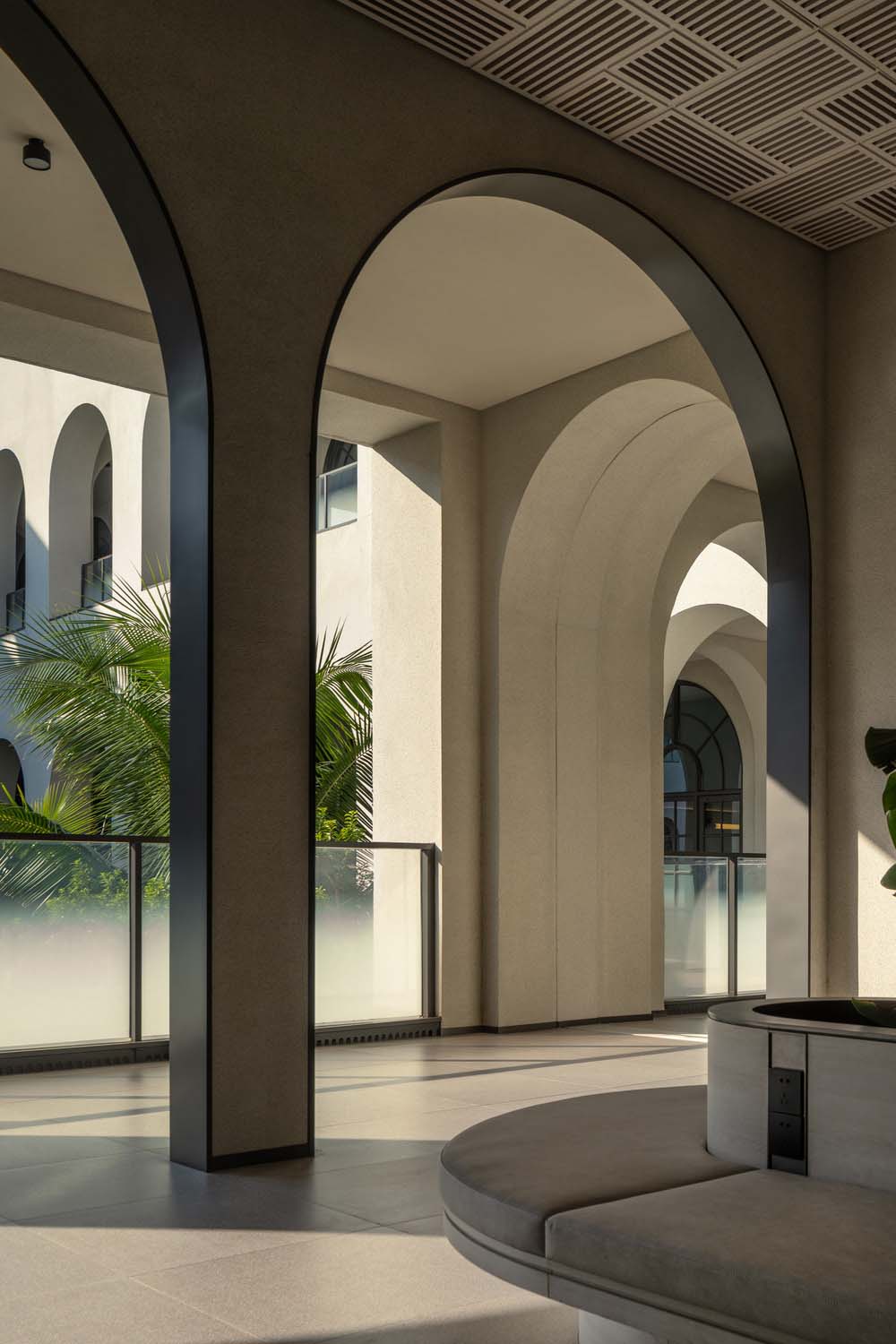 The centerpiece of this medical oasis is a grand three-story courtyard-style building that draws inspiration from traditional Chinese architecture. This design not only caters to the needs of the six central departments of the medical center but also ensures privacy and floods the interiors with ample natural light. The symmetrical and graceful arched windows on all sides strike a perfect balance between functionality and aesthetics in this monumental structure.
Given the medical center's location in the year-round warm climate of Hainan, the architects incorporated an expanded corridor-style circulation system, an ingenious adaptation of traditional courtyard architecture. This design provides protection from the elements, allowing patients and visitors to move comfortably between buildings while basking in the warmth of the sun. It creates a dynamic circulation experience both indoors and outdoors, facilitating seamless movement among various medical departments and generating new areas of interaction.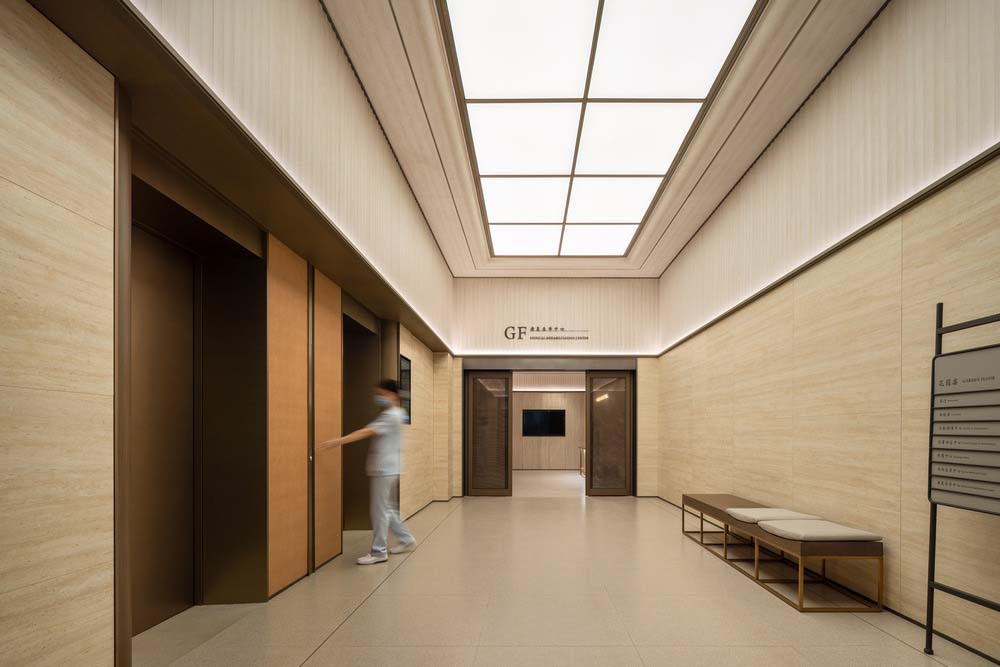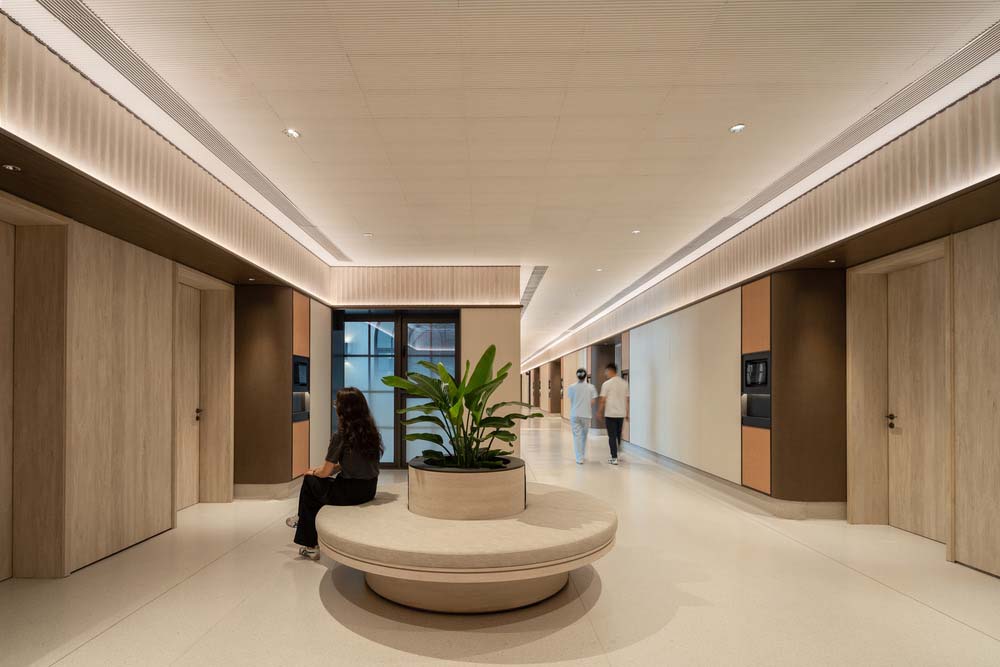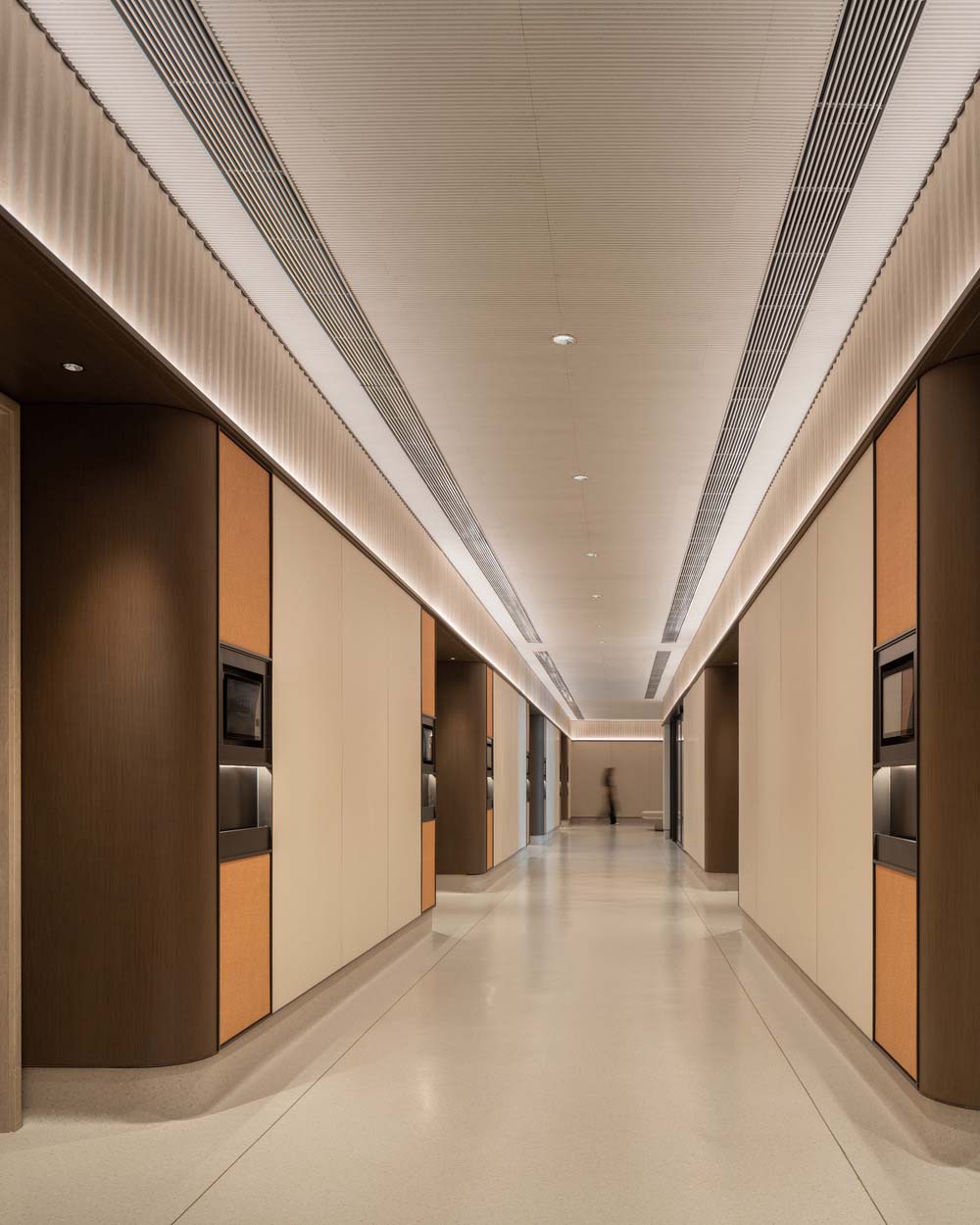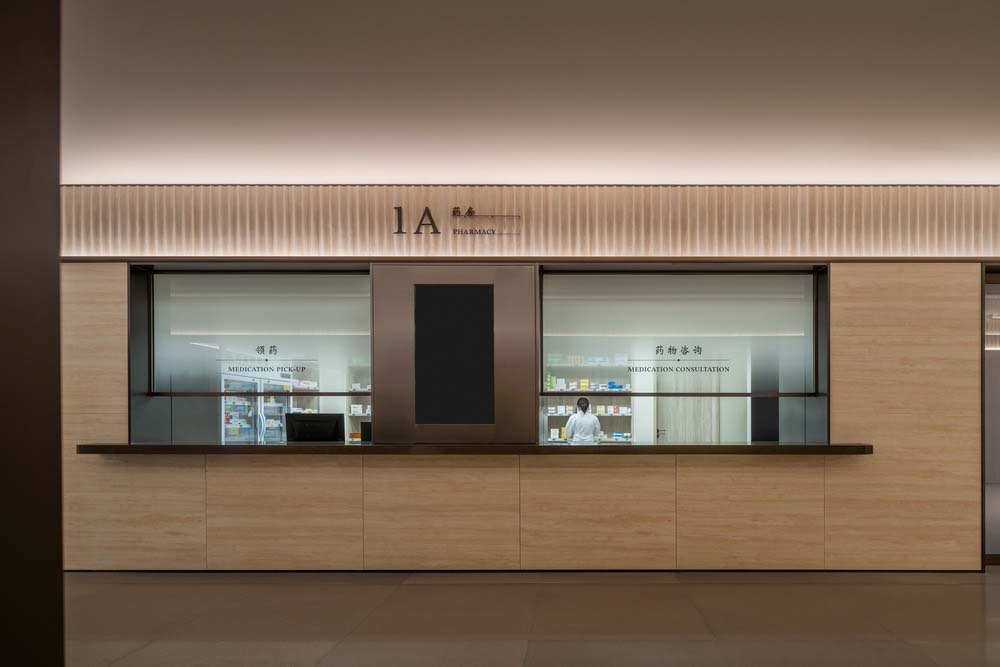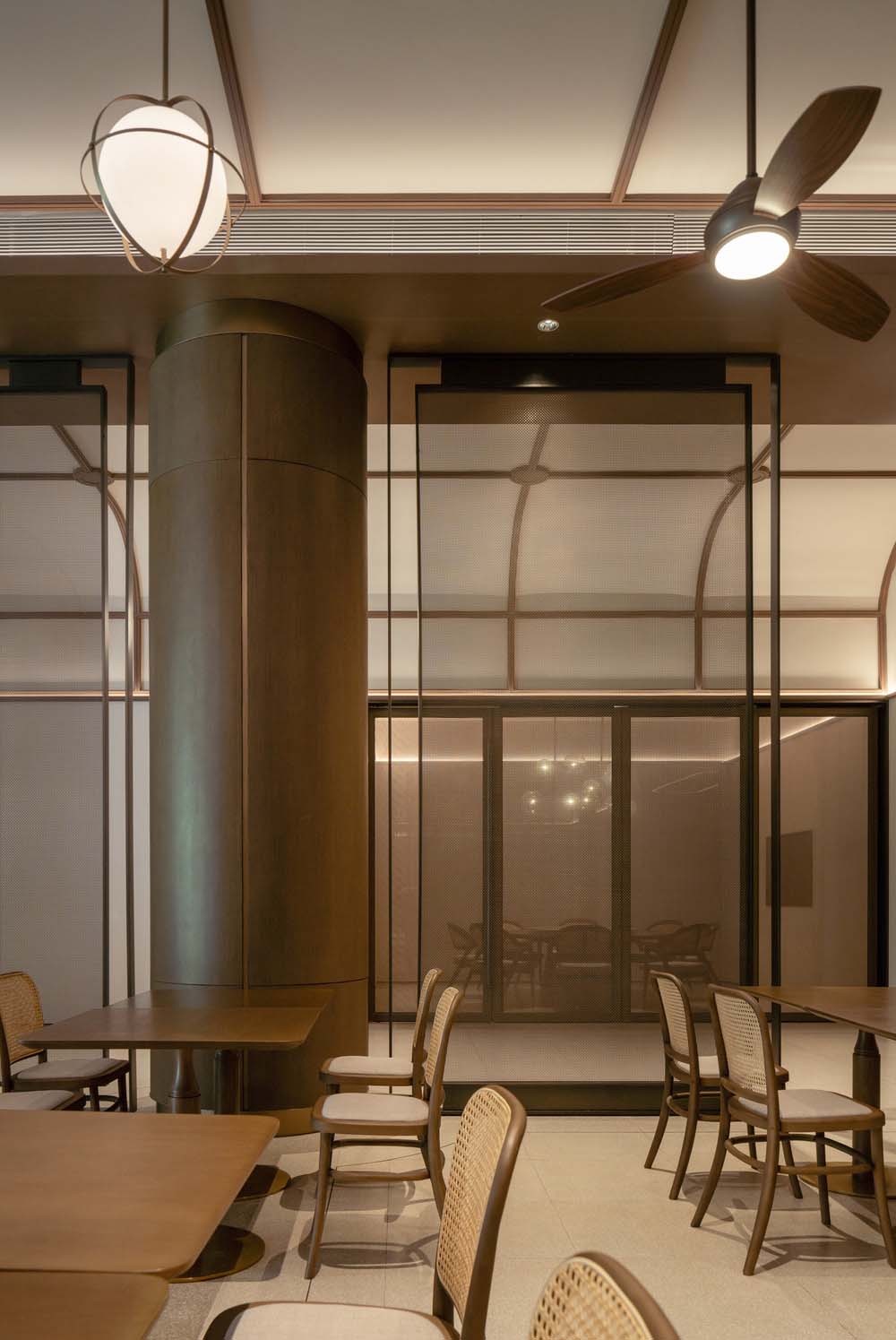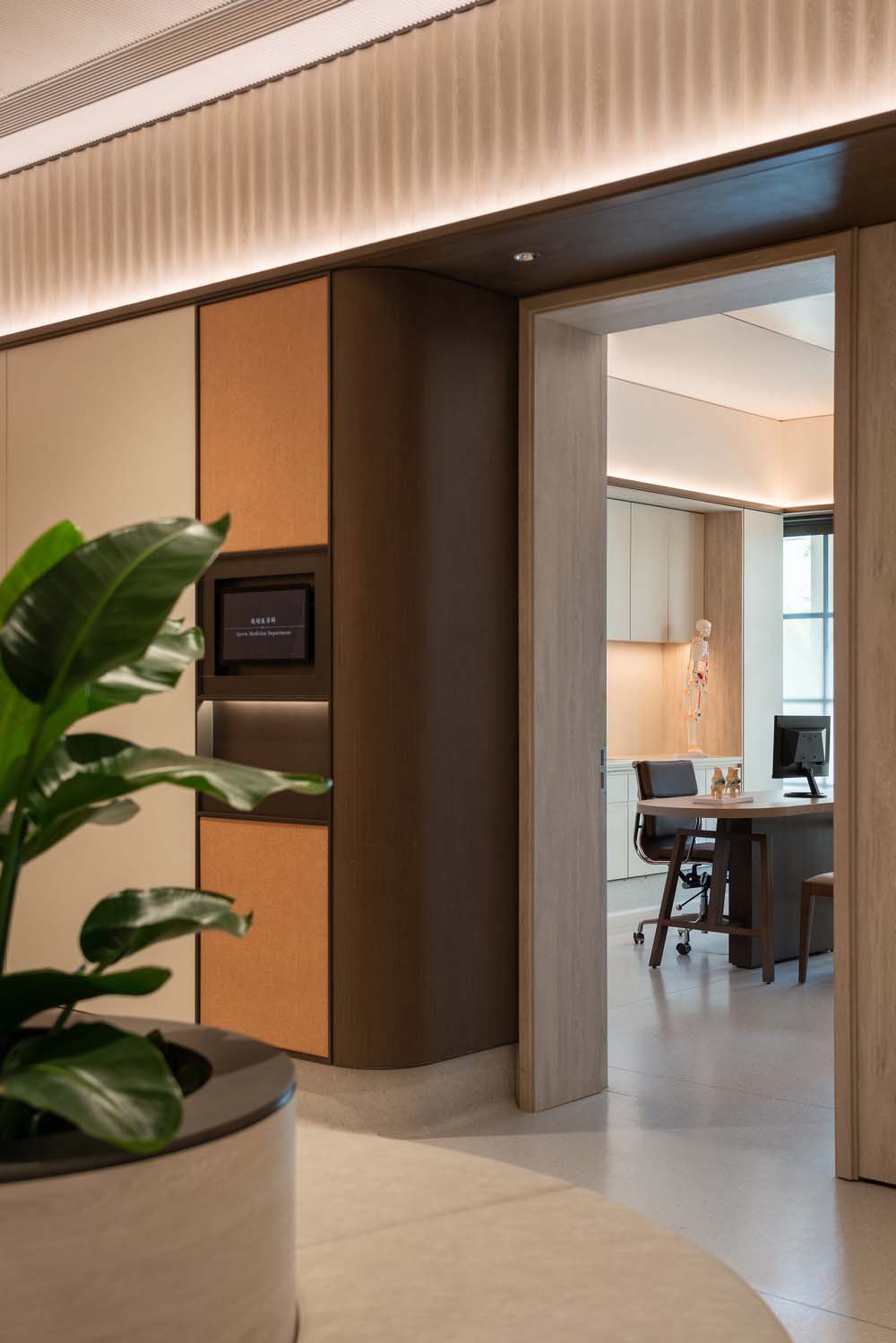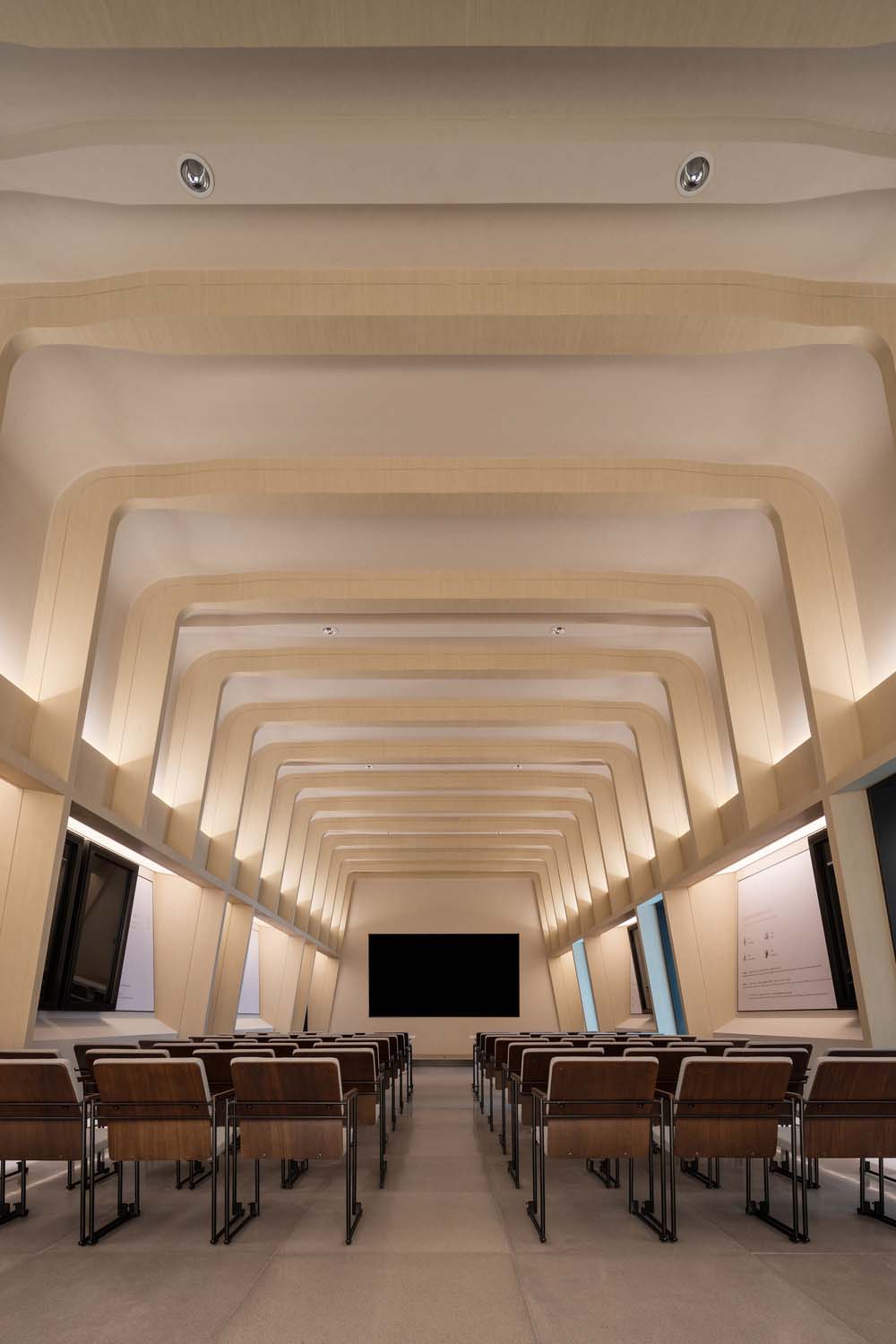 Aesthetic Harmony
Unlike traditional hospitals with their clinical and sterile appearances, the Enhance International Medical Center has been designed with a focus on "health preservation." The interiors feature curved elements, wooden accents, warm colors, and artificial greenery, creating a welcoming and soothing visual experience for all who enter. This approach aligns with the concept of "health preservation" derived from traditional Chinese health wisdom, breaking free from the impersonal professionalism often associated with healthcare spaces.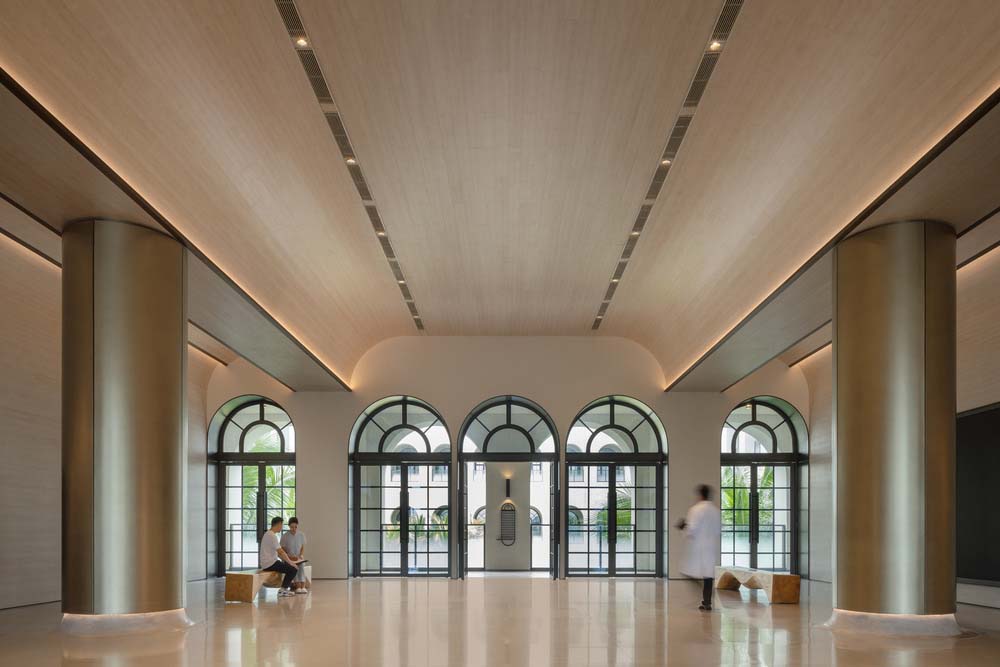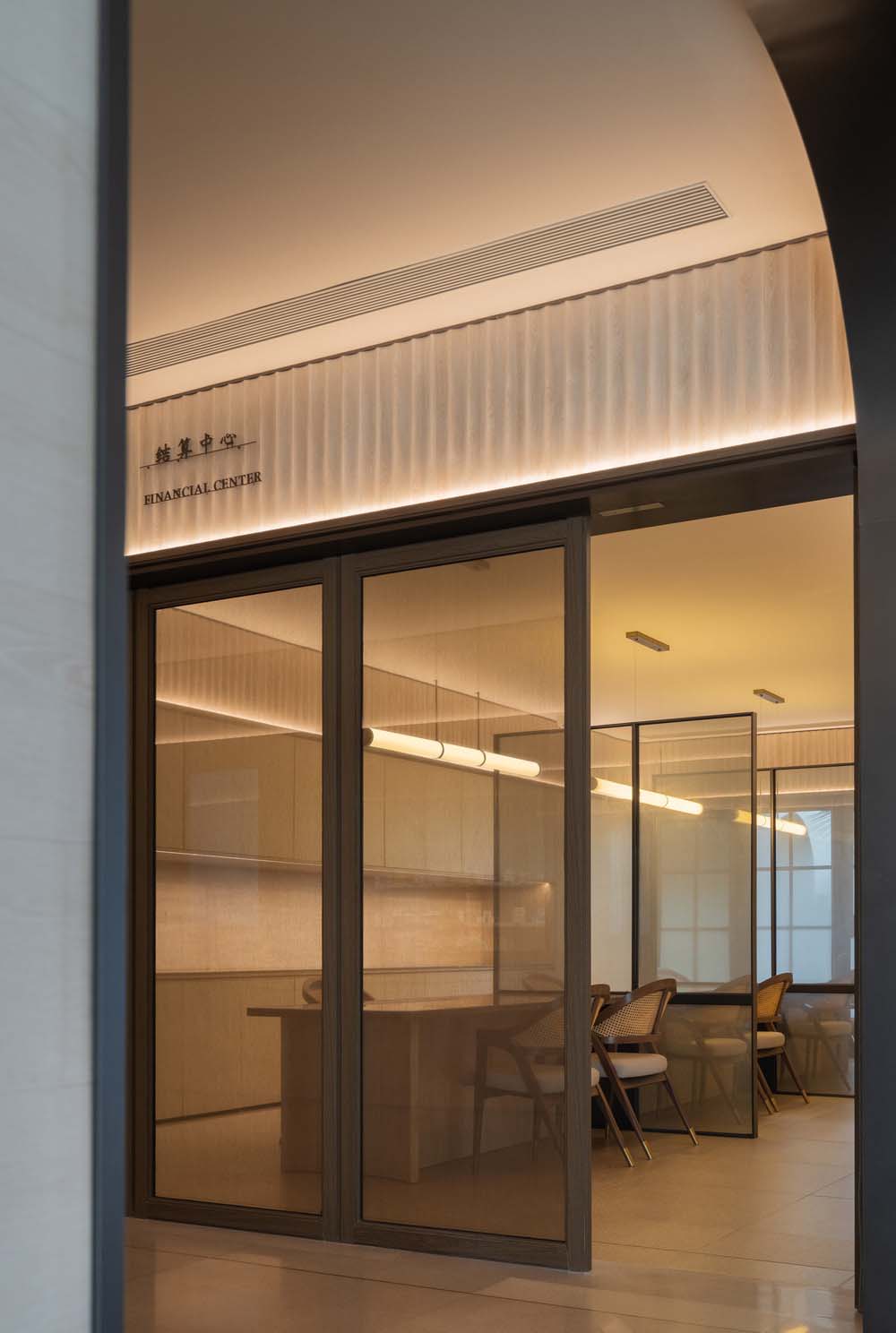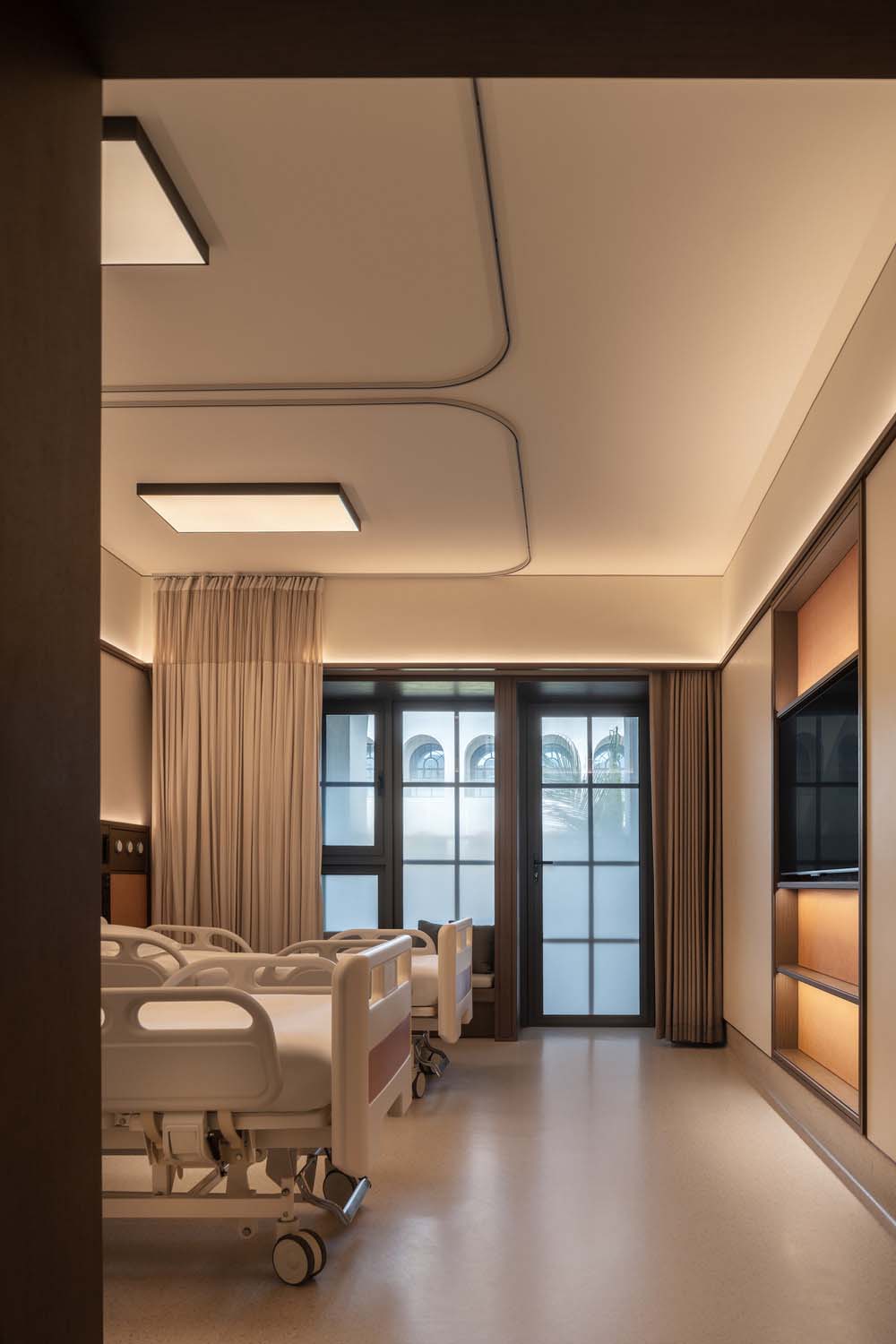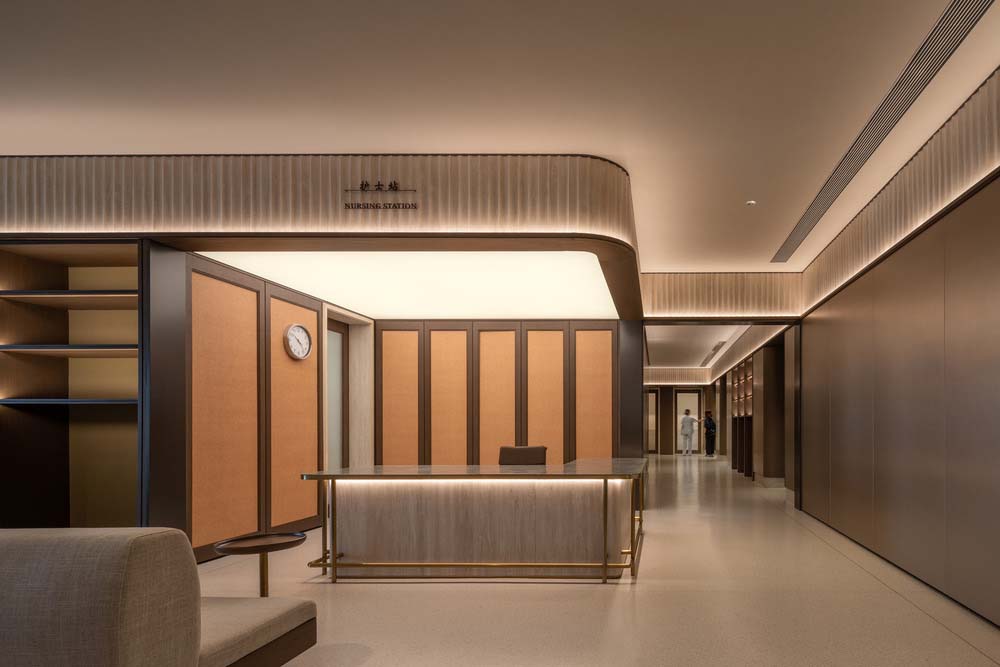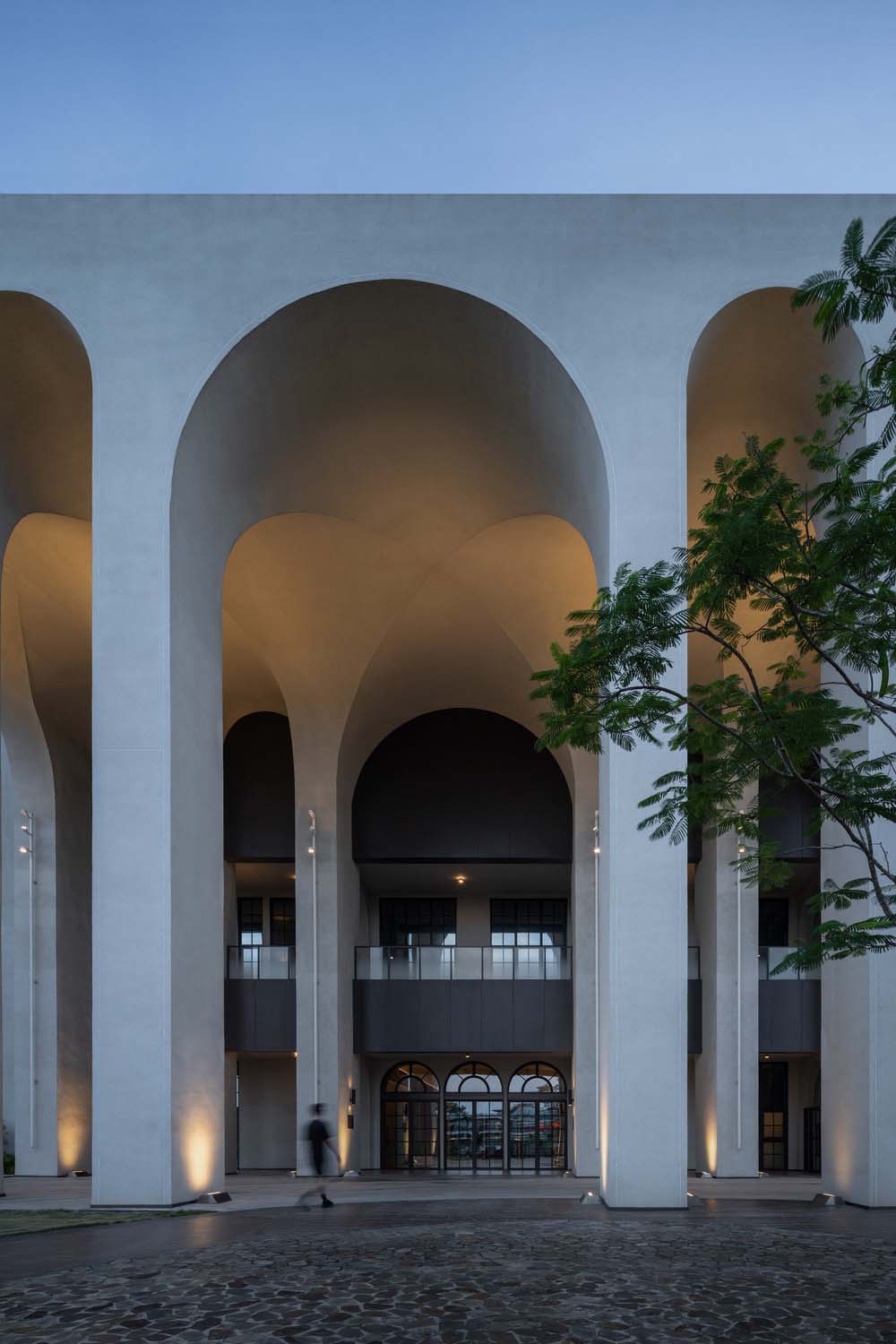 Holistic Approach
At the core of this revolutionary medical center is the recognition that it serves a multitude of functions, from diagnostics and surgery to accommodation and recovery. A profound emphasis is placed on the "human" aspect, where equal importance is given to both "treatment" and "recovery." Informed by the principles of traditional Chinese medicine, which evaluate health based on the fullness of "essence," "energy," and "spirit," the design aims to create a harmonious balance within individuals on their journey toward repair or regeneration.
From the architecture to the interior design, the concept of a natural "cycle" within and outside resonates harmoniously with geographical and biological processes, allowing individuals to achieve equilibrium during their healthcare journey.
The architects, inspired by the humanitarian spirit of Albert Schweitzer, emphasize the profound mission of hospitals in preserving and respecting life. They view these spaces as epitomes of inclusivity and compassion.
Project information
Architectural Design: Vermilion Zhou Design Group – www.vermilionzhou.com
Creative Director: Kuang Ming(Ray) Chou
Interior Design: Garvin Hung, Jim Wang, Xin Wang, Yue Hu, Hong Chen, Changsong Li, Mingrui Gao
Lighting Design: Vera Chu, Chia Huang Liao
FF&E Design: Changwei Zhou, Qikai Zhang
Collaborators
Signage Design: Design Onboard Studio
LDI: China Light Industry International Engineering Co. Ltd
Landscape Construction: Old Farmer Landscape Architecture Co.