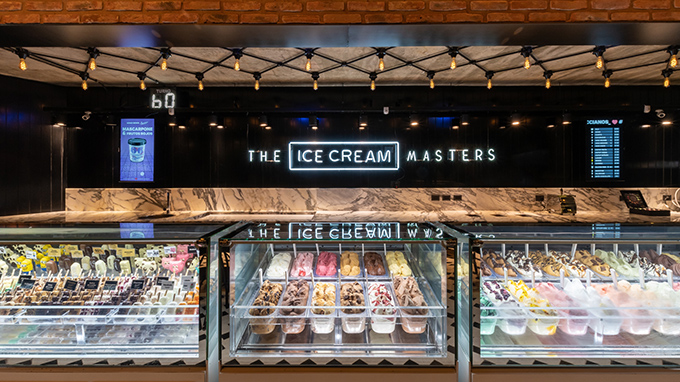 FERRO & Assoc designed this stunning ice cream shop located in Av. De los Lagos 7010, Nordelta, Tigre, Argentina, in 2019. The shop in Nordelta is the 34th of the branch, which was established in 2011. The interior is contemporary and features mostly natural materials: wood, marble, exposed brick.. Take a look at the complete story after the jump.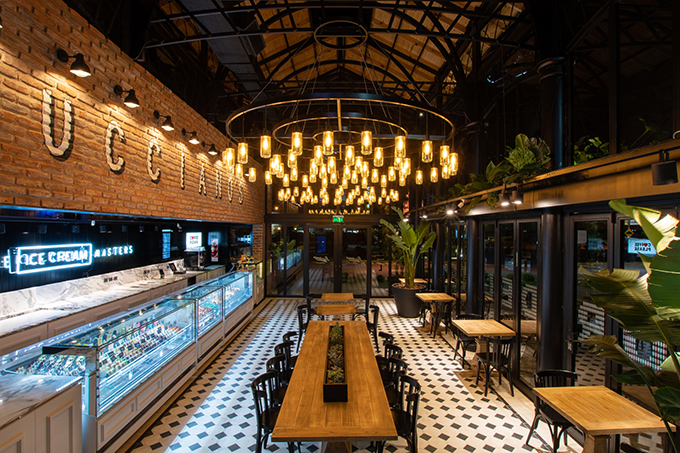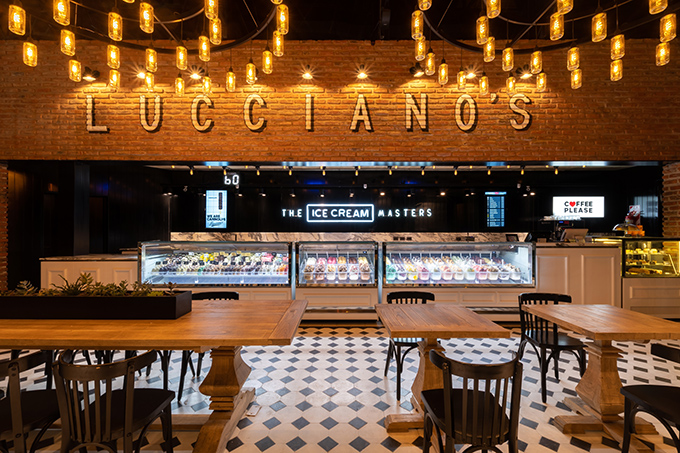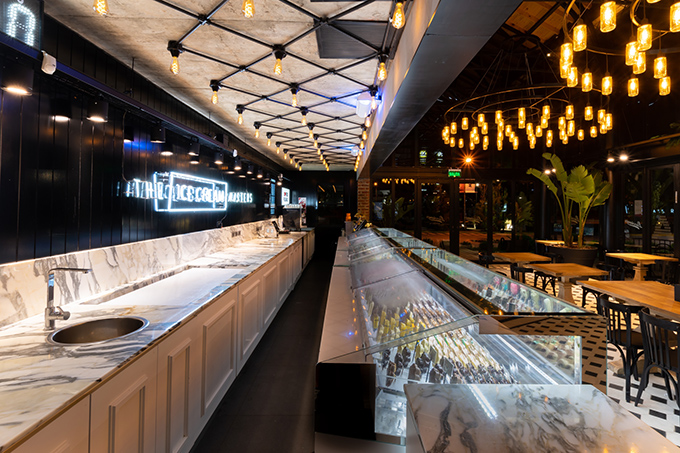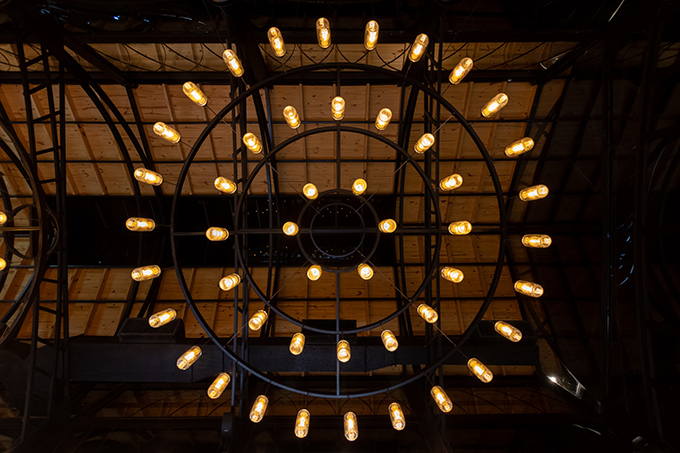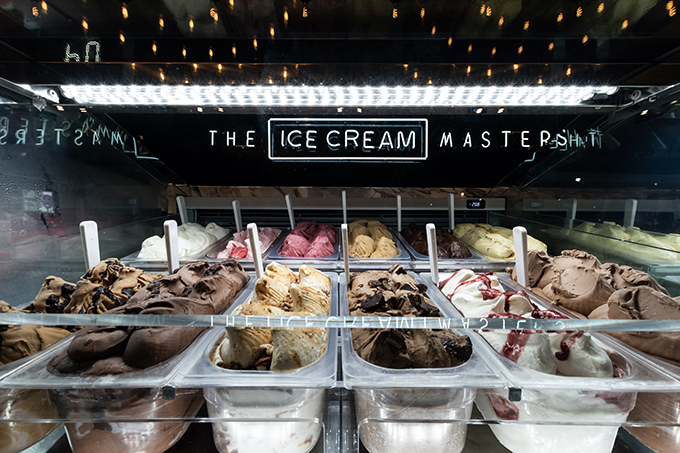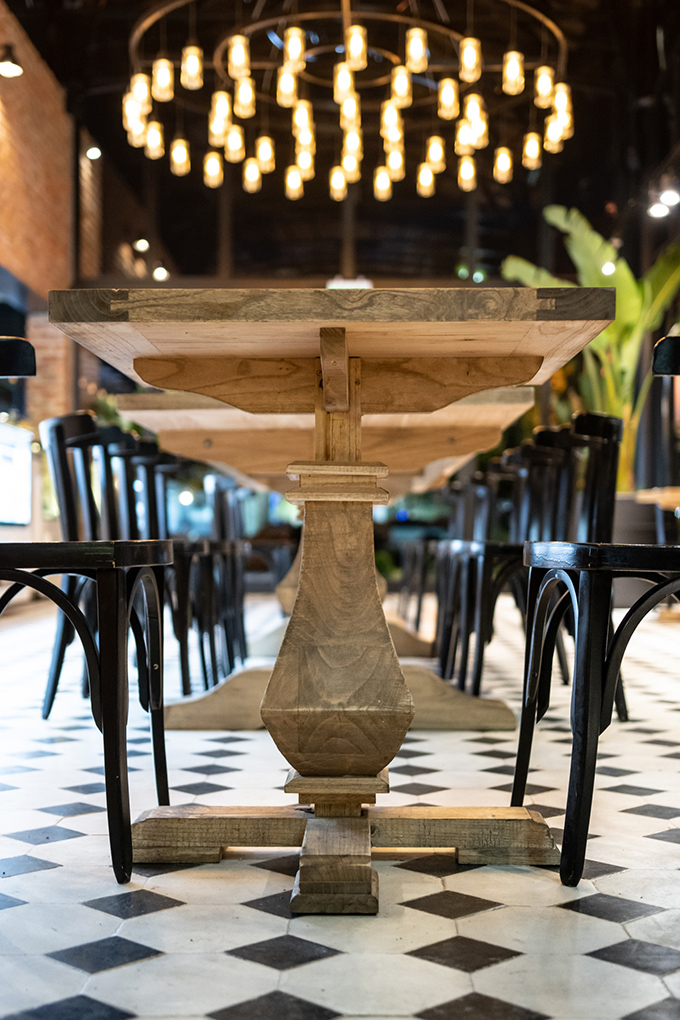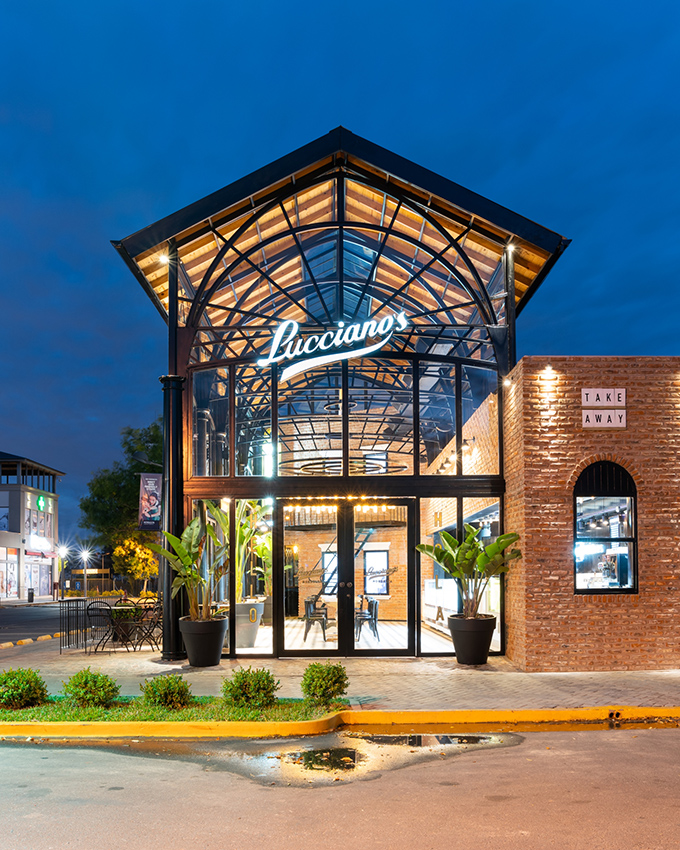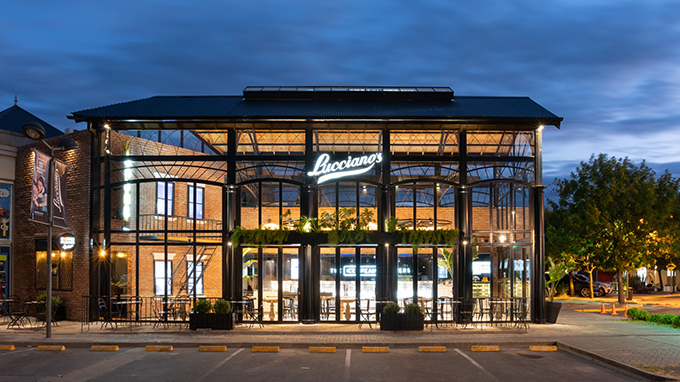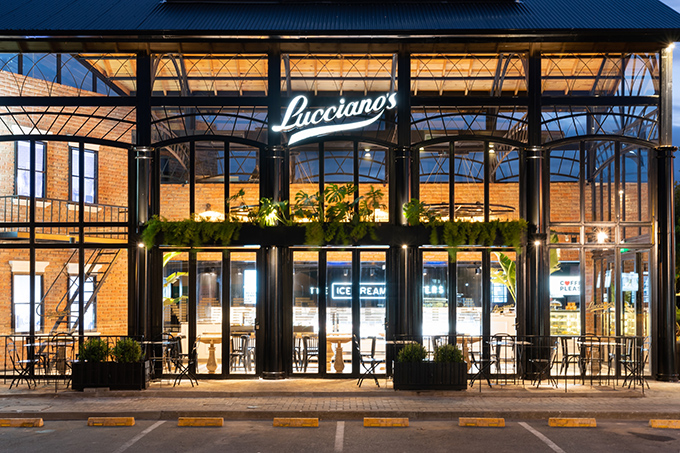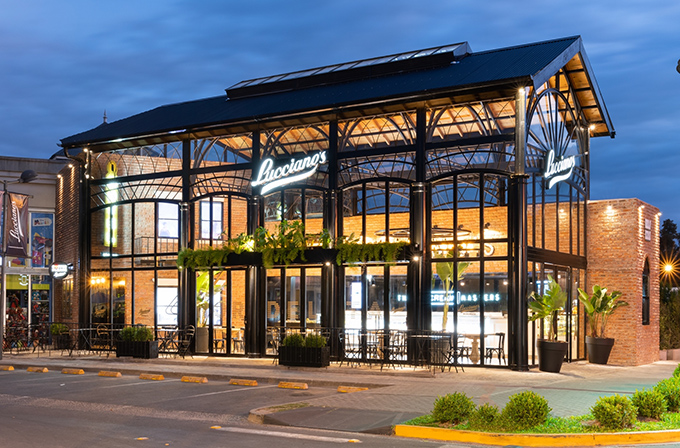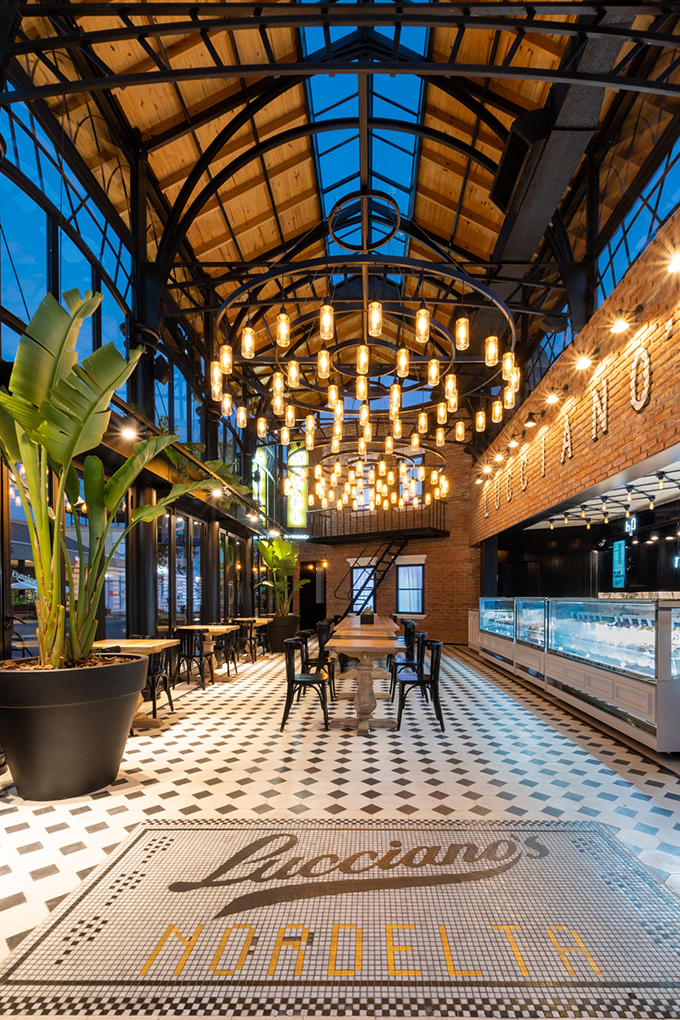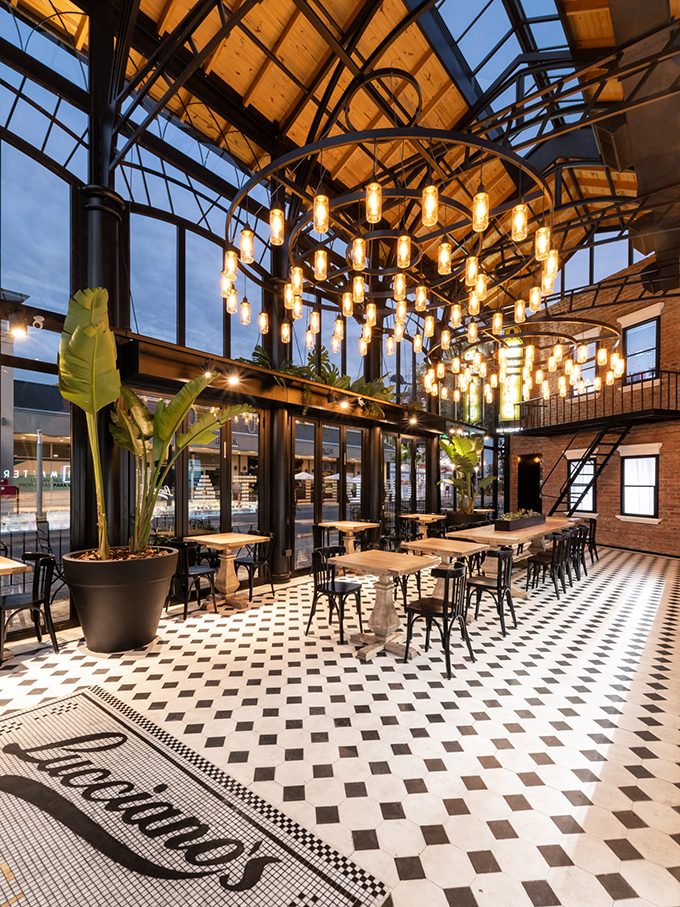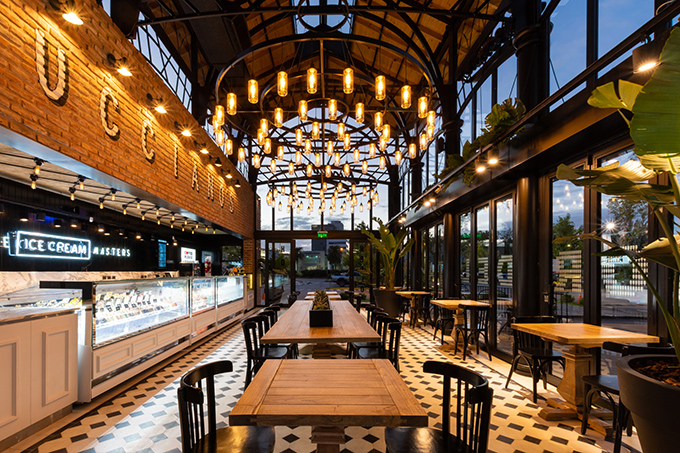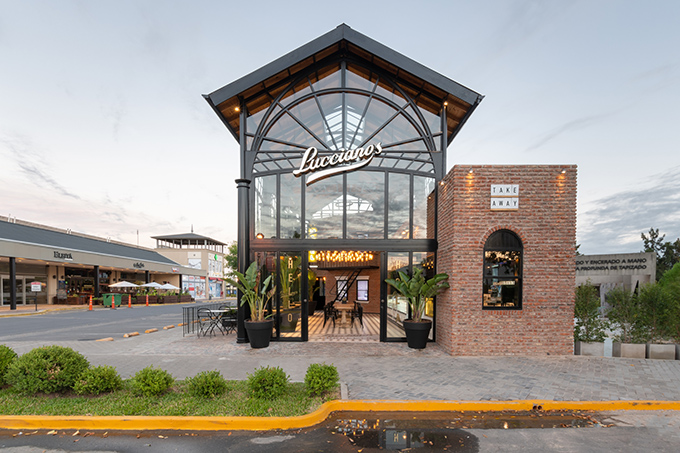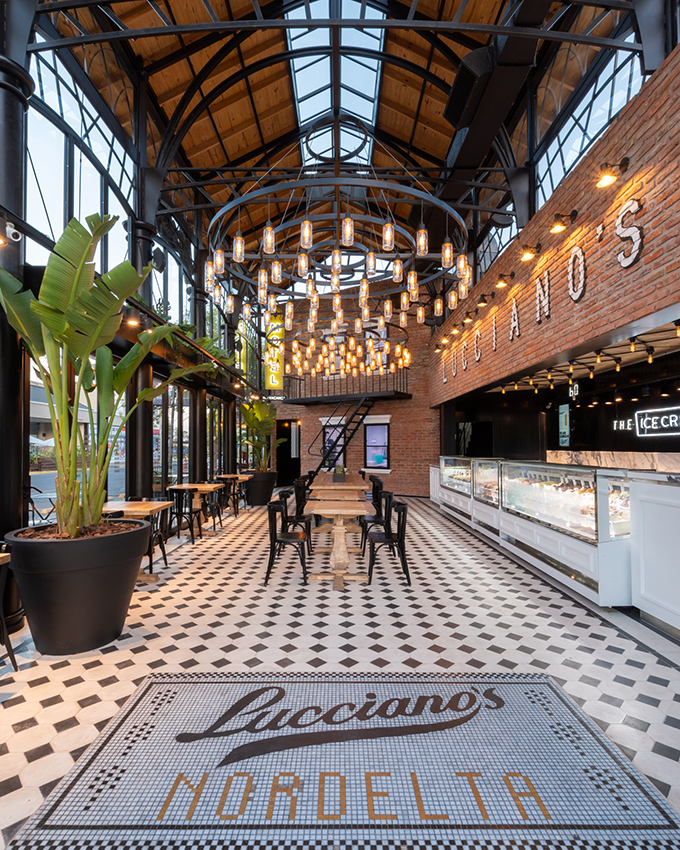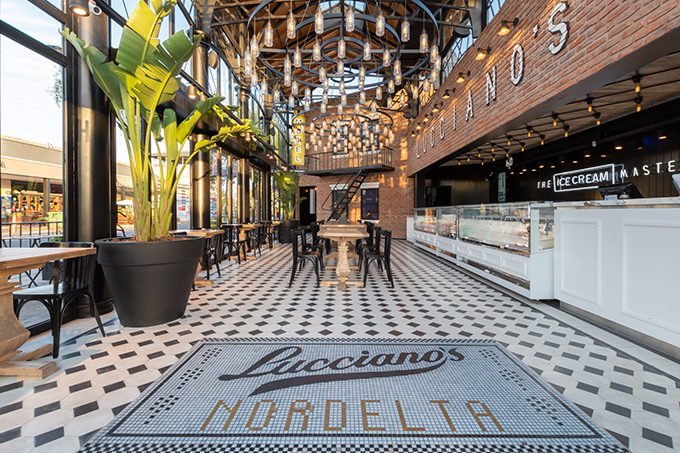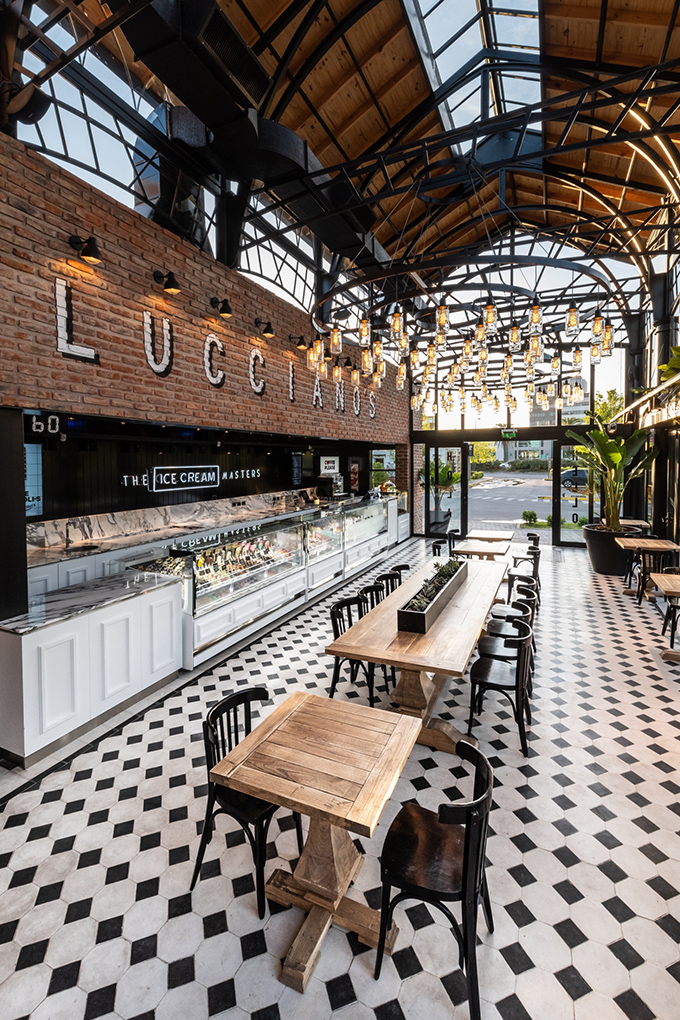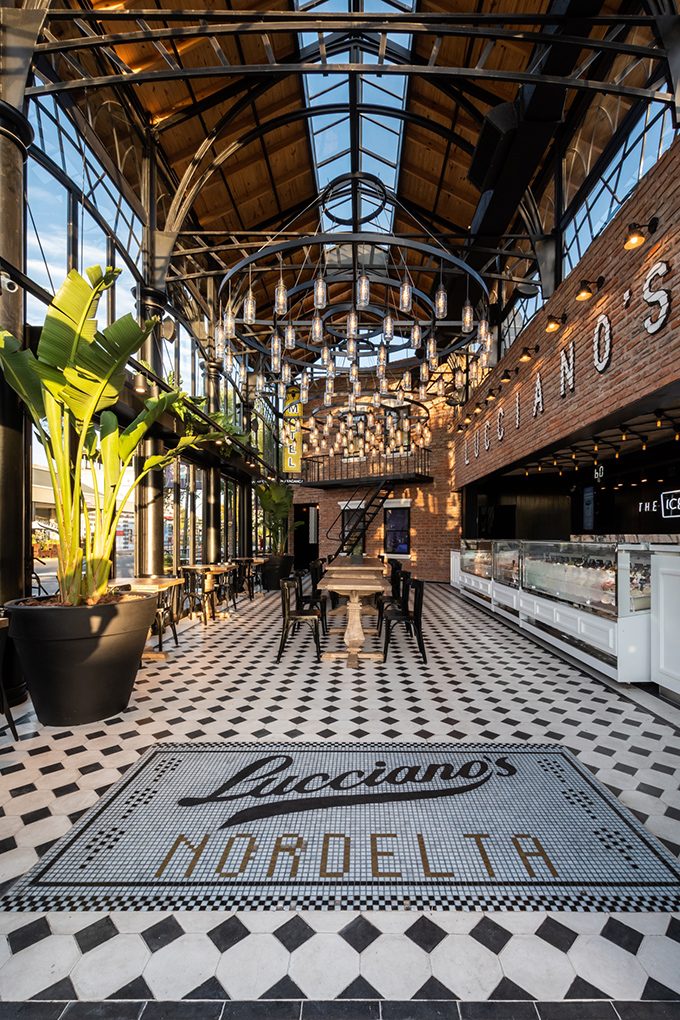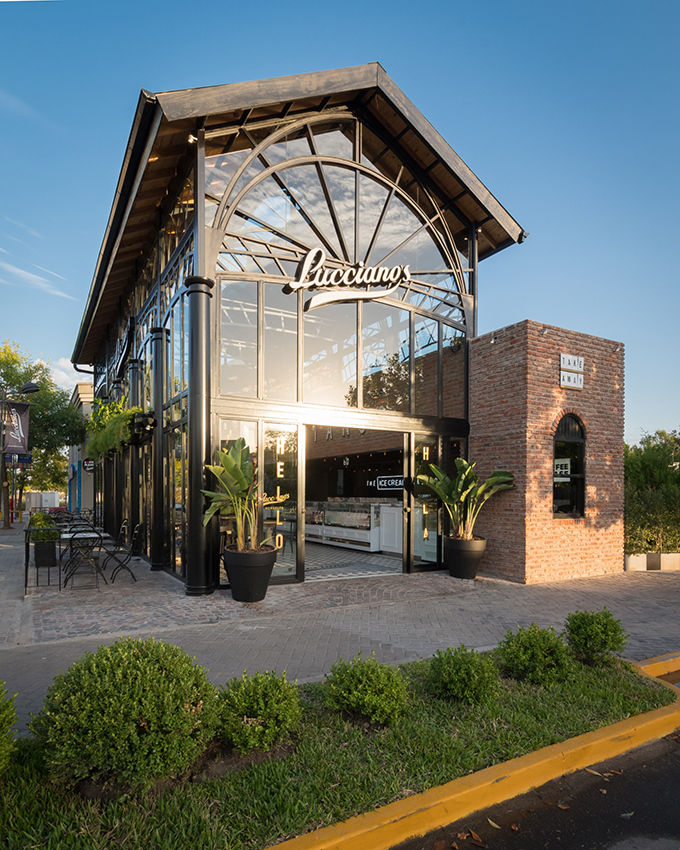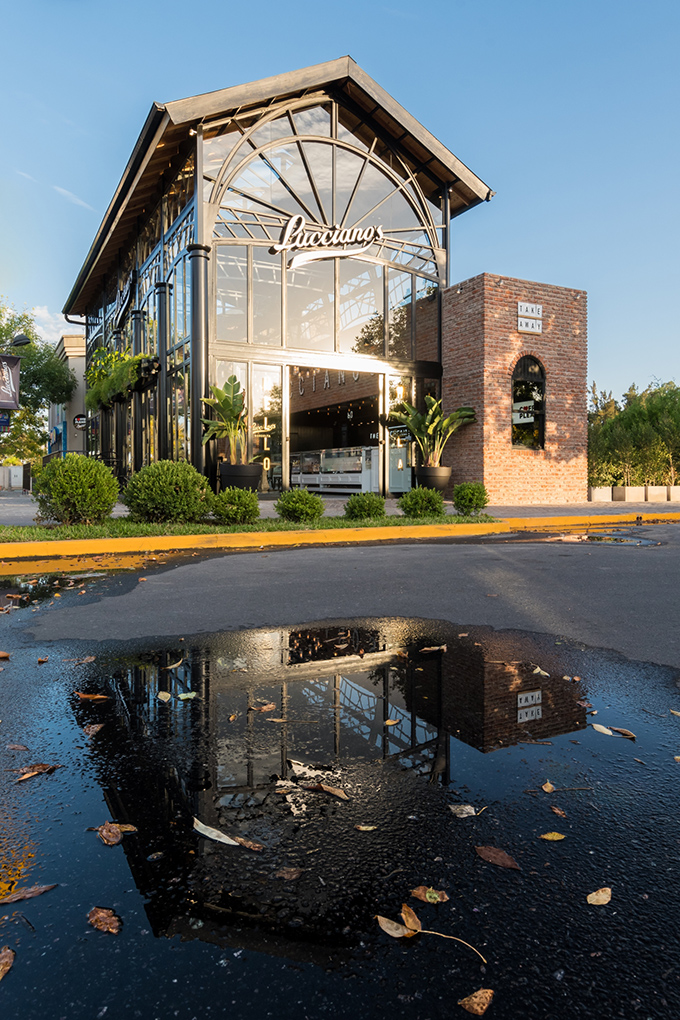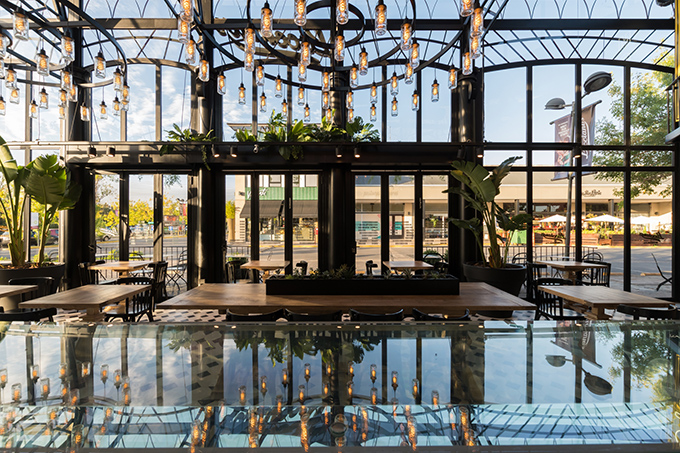 From the architects: This shop is the 34th of Lucciano's, the ice cream company established in 2011 by Christian and Daniel Otero, who want to satisfy the most demanding customers of artisan ice cream.
The place is located in "Nordelta" one of the most trending places in gran Buenos Aires. It is a strategic corner in the neighbourhood.
This new century, redirected the spot of the gastronomic premises, which used to put the eye on the product, to put it also on the design of the store.
Lucciano's noticed that customers were looking for more than just the best ice cream, they were looking for a unique experience.
The studio in charge of the proyectis FERRO & Assoc who is responsible for the image of the chain, where each location is designed respecting its immediate surroundings, enhancing it in the search of a visual heterogeneity between the different premises.
In this case, the connection with El Tigre and the train arrival its stations is inevitable, which suggests the proposed railway style proposed by Lucciano's. Brick facades, iron structures, roofs with slopes are the main components present in the Tigre station and also in the store, so to appropriate the environment.
The architectural design is eclectic, trying to merge modern aspects with styles of different decades in spatial interventions of existing premises.
In reference to materials, their source is to divide them into two large groups: those used in all projects, to consolidate the image of the Company, and those used occasionally with the purpose of making each place a unique piece.
Thislocationparticularly uses cement, stone, wood, ceramic, marble, iron, etc.
The ice cream, the lettering and communication, the ambience, are, in musical terms, notes that harmonically arranged define a melody, for those who intend to visit Lucciano's.
Project Name: Lucciano's Nordelta
Architects: FERRO & assoc. www.gretelferro.com
Architects authors of the work: Gretel Ferro
Location : Av. De los Lagos 7010, Nordelta, Tigre, Argentina.
Year construction: 2019
Surface built: 162 m2
Photography by Gonzalo Viramonte
Other Participants
Construction: Estudio Moeba
Structural Calculation: Ing. Felipe Otarola
Design Team: arq. Juan Ignacio Chiessa, arch. Macarena Blanco Pepi
Graphic Design: Nicolás Pellegrini