Yiduan Shanghai International Design have designed this innovative new restaurant located in Fuzhou, Jiangxi, China, in 2017. The restaurant is interpreted based on the internationally advocated Eco-friendly concept. Natural bamboo can be found throughout the dining space, and creatiivelly applied combines healthy food with the environment organically. Take a look at the complete story after the jump.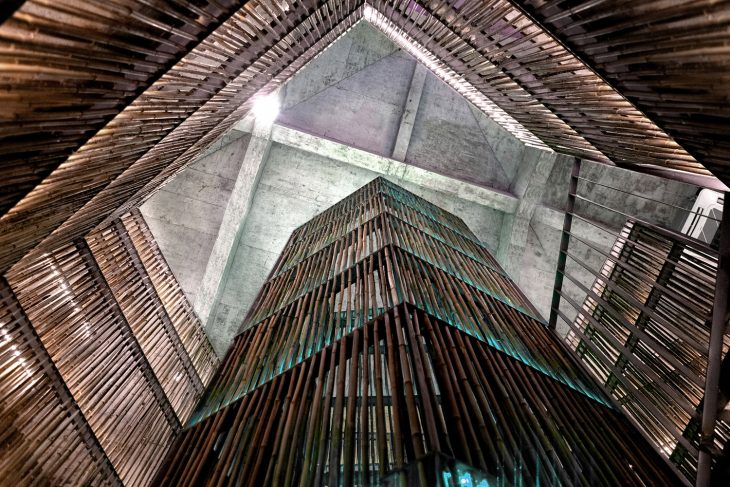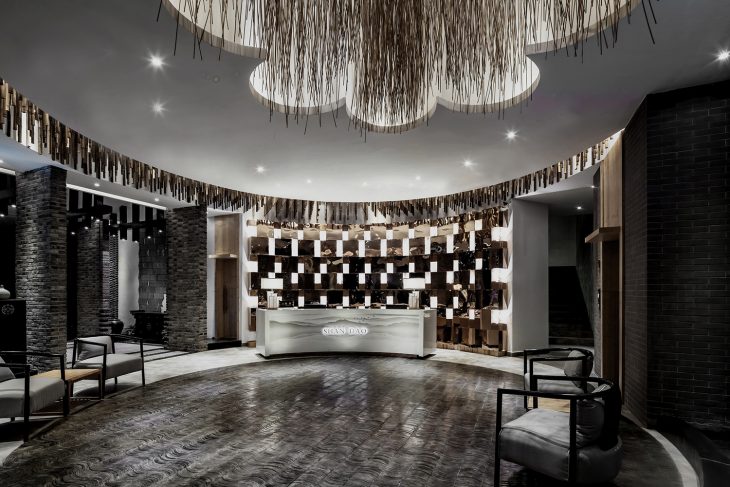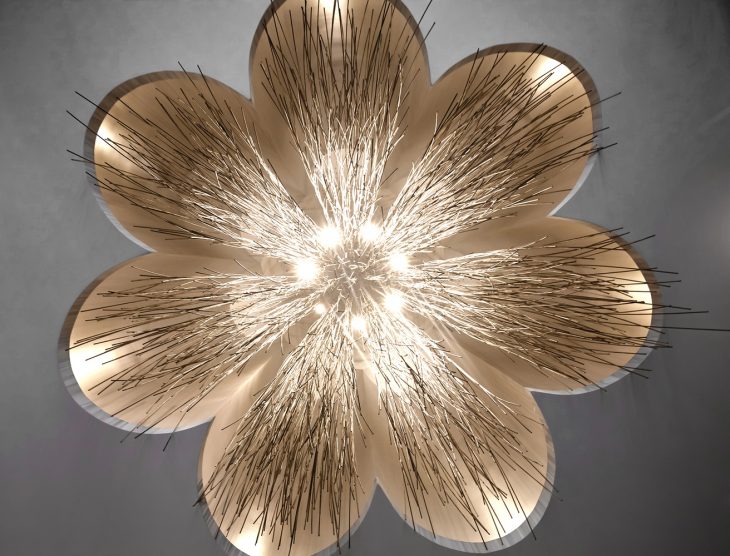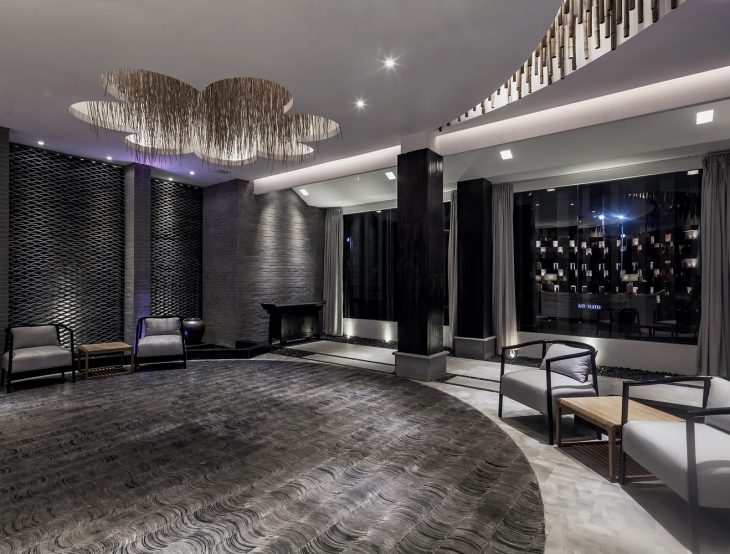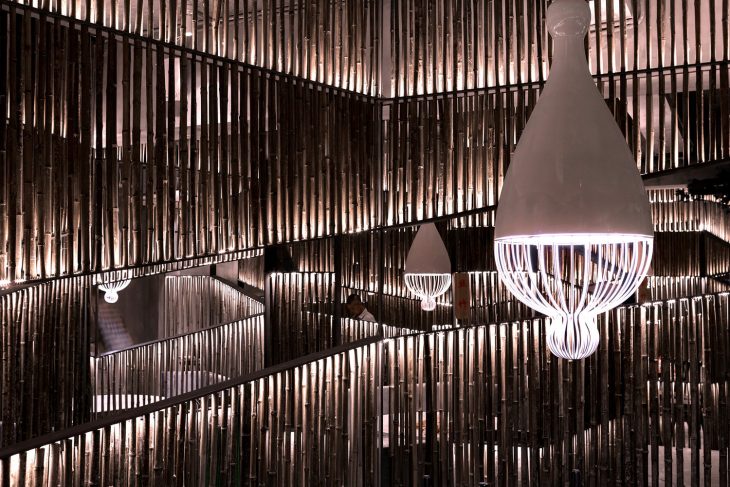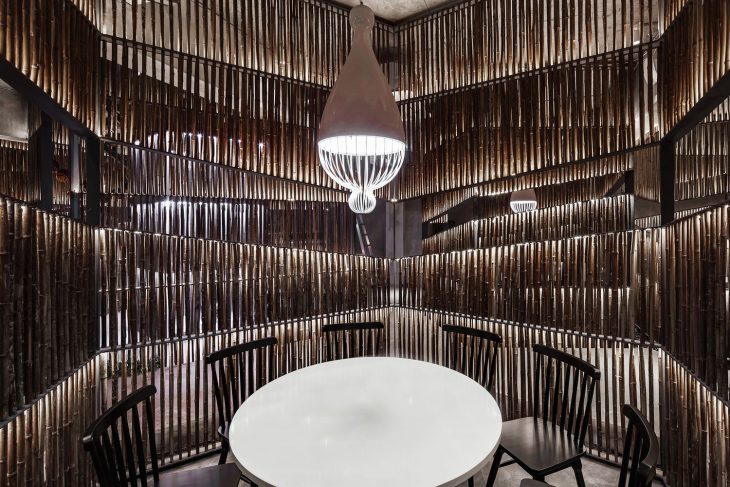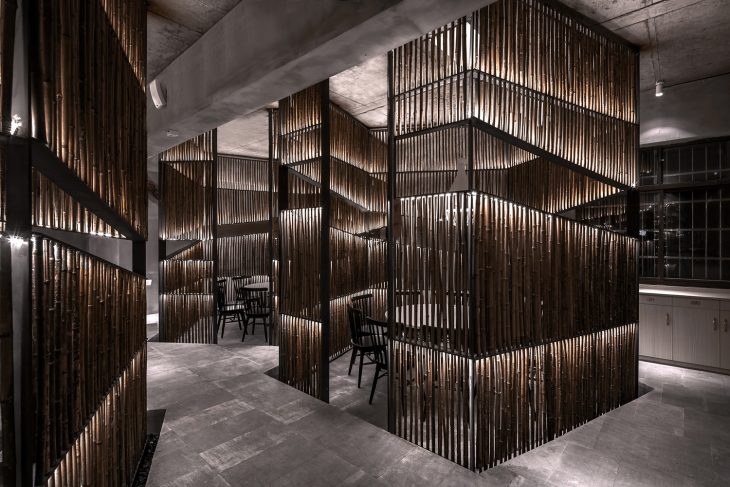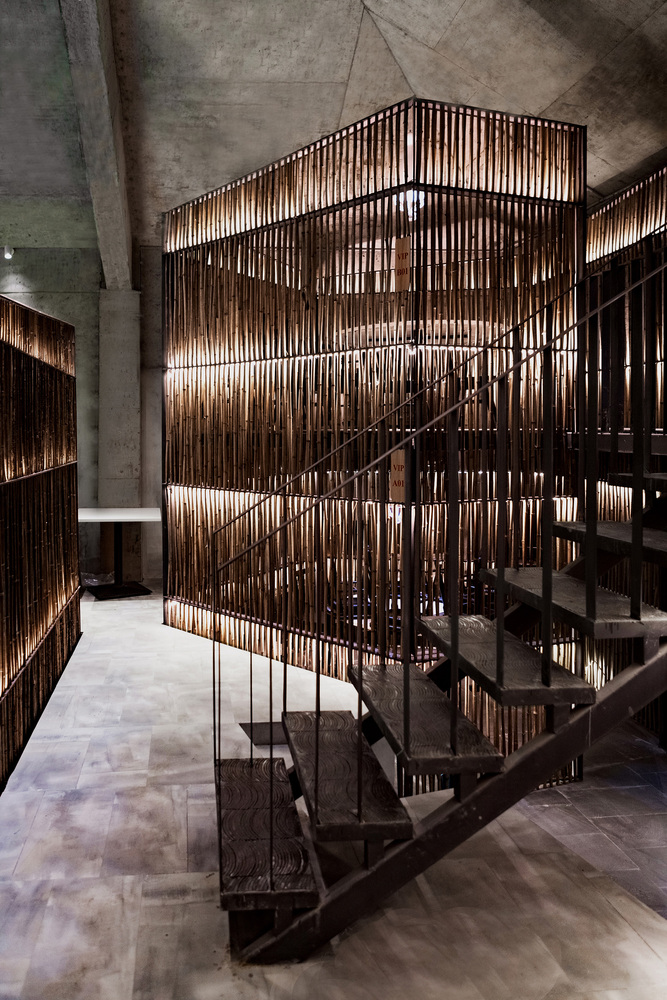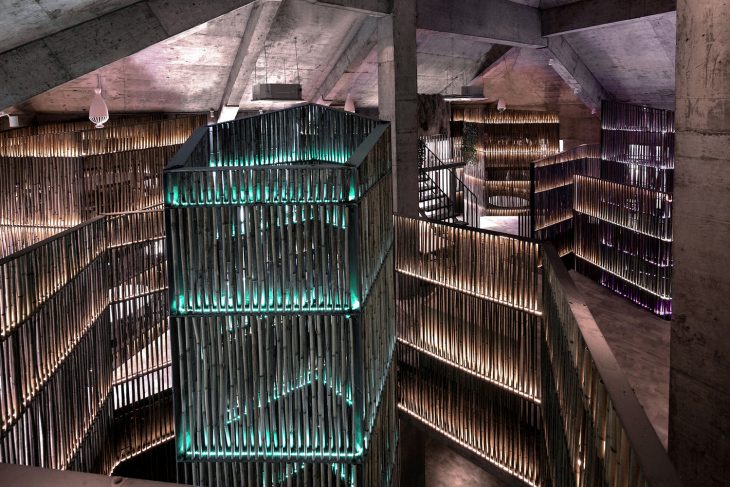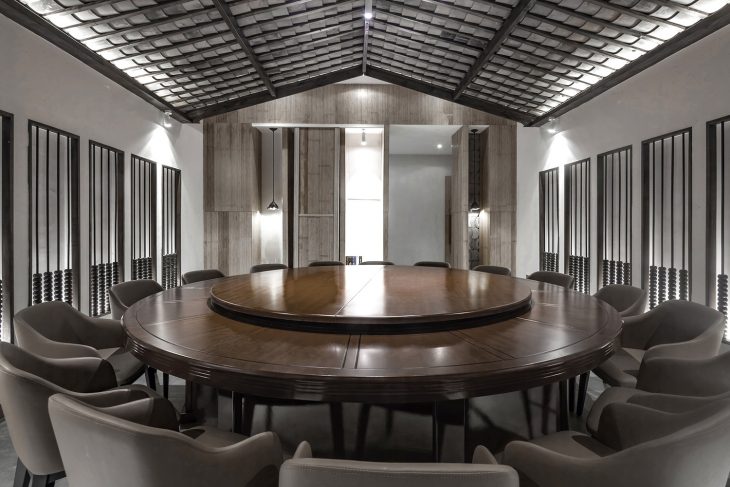 Yiduan Shanghai International Design's approach on a new creative dining space
From the Architects: Before working on this project, Mr. Xu has been thinking about the future development of restaurant, as well as new ideas of restaurant design. He wants to design a restaurant which gets rid of the stereotype and being innovative . In this case, Mr. Xu, as space magician, proves again there are new breakthroughs in blending nature into a restaurant.
For a long time, there is no breakthrough in field of restaurant design or even in the whole design industry. No innovation could be found in designs of different industries. It is the same with new restaurant designs, most of them are just about shaping or the arrangement of furniture, which are neither attractive nor have features that could touch people's heart. Designers have the responsibility and should play a leading role in improving the quality of future life and living environment.
Entering into the space, you will be shocked by the magical bamboo forest. You will feel peaceful and refreshing in this space with a breath of nature.
Because the original building is an office building, whose nature is hard to be associated with restaurant. So tiles are used on the exterior facade from the 1st floor to the 4th floor to connect the whole building. Great "magnetic field" is generated in this way, which could leave deep impression to people. The whole building consists of 4 floors. The 1st floor is reception lobby and kitchen, the 2nd floor is banquet hall, the 3rd
Bamboo is the element that applied across the whole building and connects every floor. Two staircases are designed between the 4th and 5th floor in particular, which makes the space coherent vertically and allows more interaction. People in it will feel peaceful and contented. Materials used are simple and natural, such as: tiles, phyllostachys praecox, straw walls, plain cement, etc..
The bamboo baskets could let in light layer-by-layer, making the restaurant more graceful, natural and simple, thus creates a space which returns to purity and simplicity.
Architects: Yiduan Shanghai International Design
Location: Fuzhou, Jiangxi, China
Chief Designer & Creative Director: Xujun Xu Design
Team: Xuwei Xu, Xiaowei Liu, Wei Liu, Bin Zhou, Zhenhai Luo
Area: 2000.0 m2
Project Year: 2017
Photography by Quan Zhang