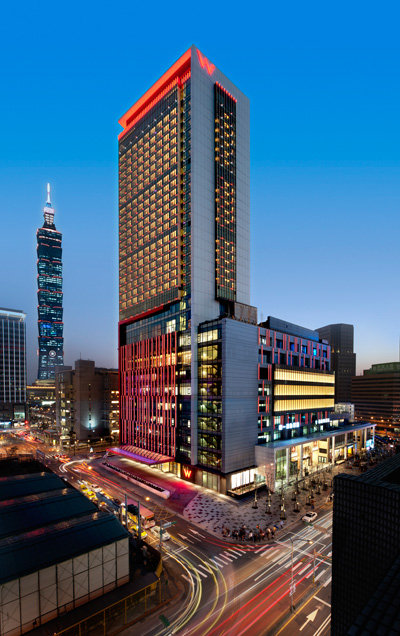 Project: W Taipei
Location: Taipei, Taiwan
Architects: G.A. Design International from London
Design Concept: Nature Electrified; Fuses The Rural Surroundings of Taipei with the Vibrant, High Voltage of the City
Website: www.whotels.com
The 31 stories tall W Taipei designed by the internationally acclaimed practice G.A. Design Internation Ltd is Taipei's only hotel with a panoramic vista of the prestige Xinyi district and the legendary 500 meter tall 101 Tower. Already recognized for the impeccable design W Hotel's Taipei address is no exception, some of its highlights are an Interactive light installation created by rAndom International, entrance art piece The Chain, The Purple Target by the local artist Mr. Howard Chun-HaoChen and the superb guestrooms featuring interior balconies amongst other.
View more images of W Taipei after the jump: