Project: The Mosque and Museum of Religious Harmony
Designed by Bjarke Ingels Group
Location: Tirana, Albania
Website: www.big.dk
Noted Danish practice BIG designs a cultural centre in Tirana, this winning entry was selected out of five finalists including Spanish Architect Andreas Perea Ortega, French Architecture Studio, Dutch SeARCH and Zaha Hadid Architects. To create this massive project Bjarke Ingels Group will collaborate with Martha Schwartz Landscape, Buro Happold , Speirs & Major, Lutzenberger & Lutzenberger, and Global Cultural Asset Management. To take the transformation of Tirana further city's municipality is developing this 27,000m2 project consisting of an Islamic Centre, Mosque and a Museum of Religious Harmony.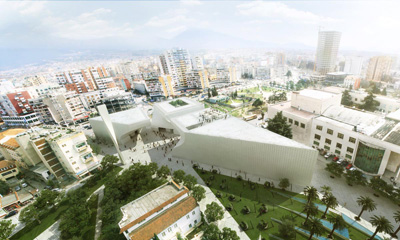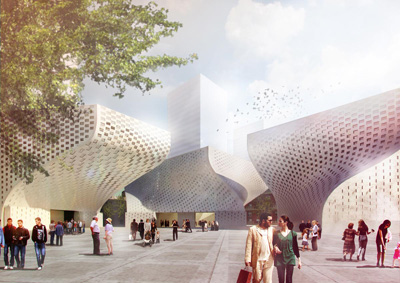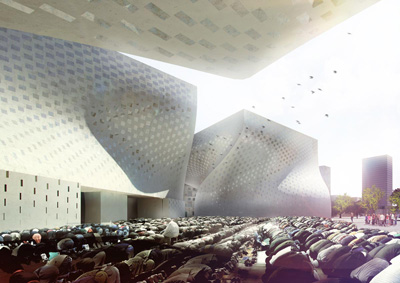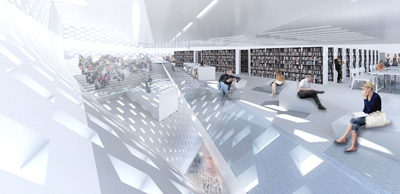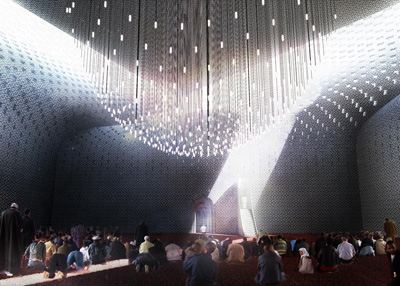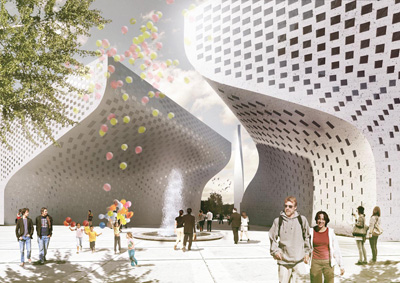 The complex will not only serve the Muslim community, Tirana embraces all three major religions Orthodox Christianity, Catholicism and Islam, with a recent completion of two new churches all the religions will have a place of worship in the epicenter of Albanian capital. The newly build centre will educate the public about Islamic values and take and take an important role in fight for religious tolerance.
Partner-in-Charge: Bjarke Ingels, Thomas Christoffersen
Project Leader: Leon Rost
Project Team: Marcella Martinez, Se Yoon Park, Alessandro Ronfini, Daniel Kidd, Julian Nin Liang, Erick Kristanto, Ho Kyung Lee
View a project for the Open Parliament of Albania designed by COOP HIMMELB(L)AU.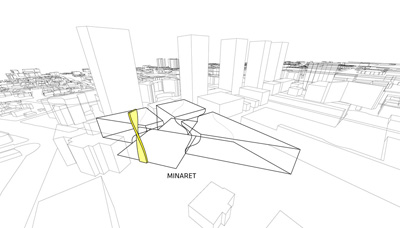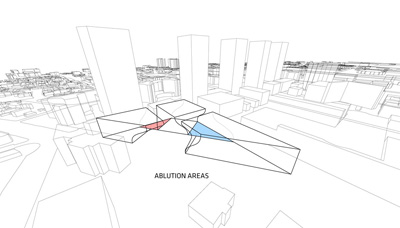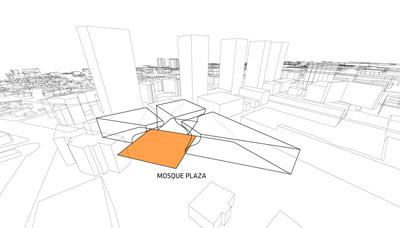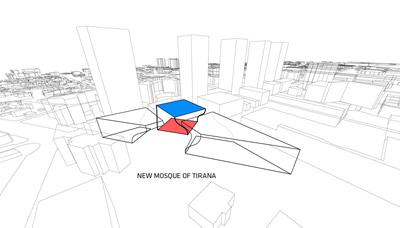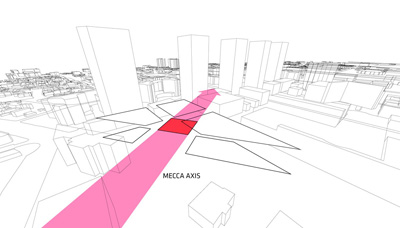 <