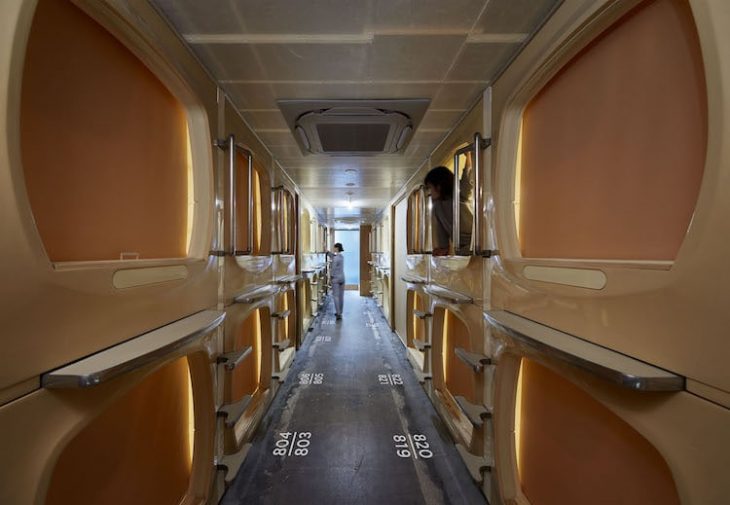 Schemata Architects recently renovated the hotel interior of a capsule hotel in Tokyo. The architects transformed the aging capsule hotel into a modern, comfortable sleeping experience and brought it into the 21st century.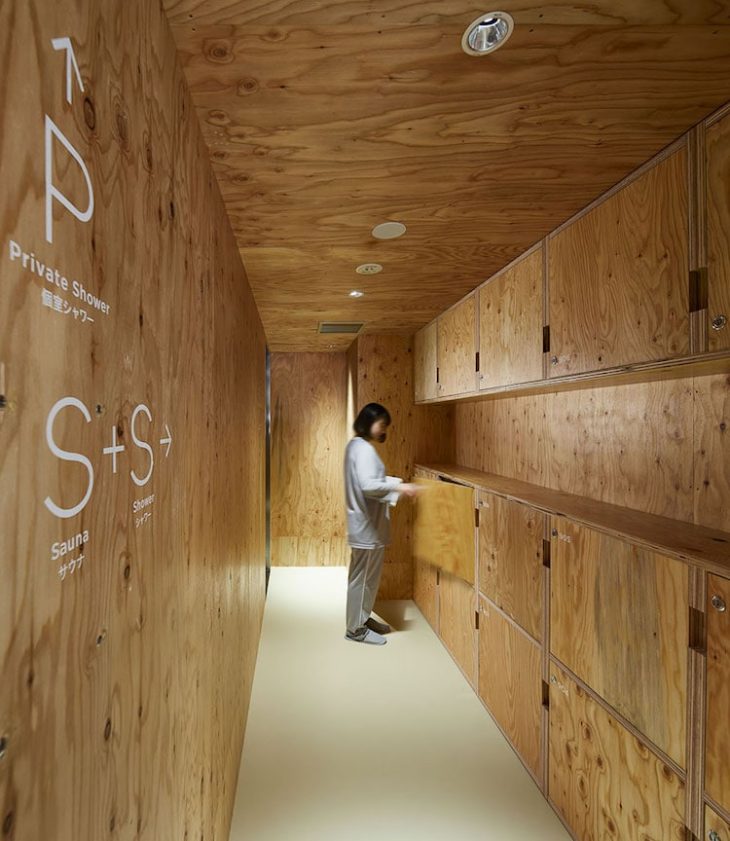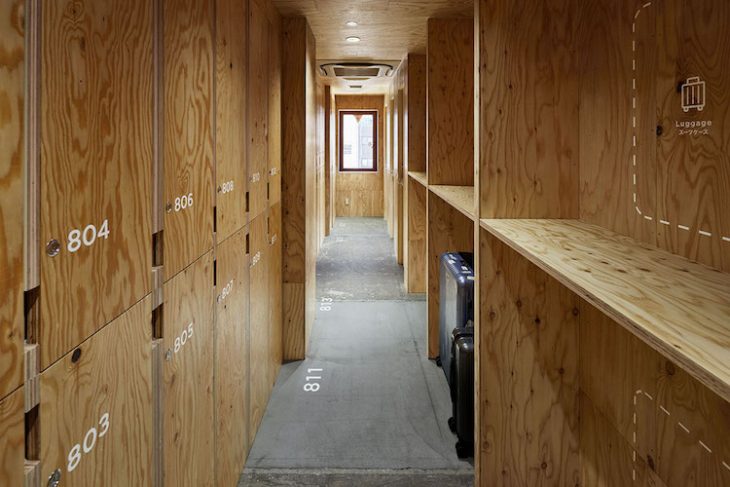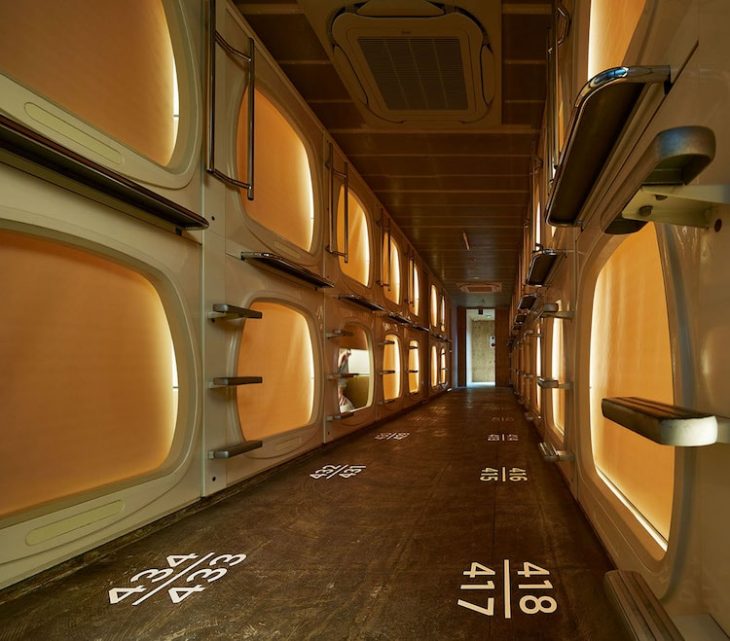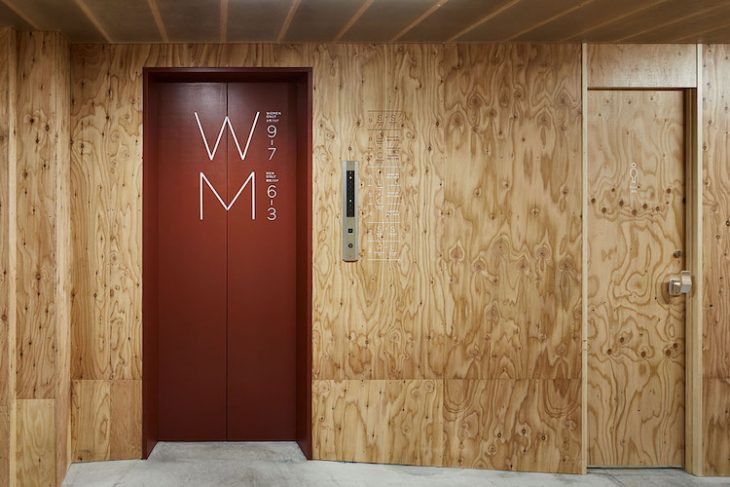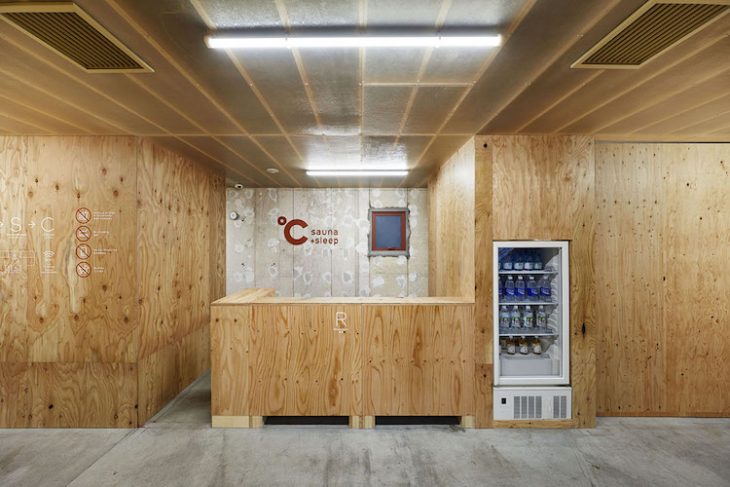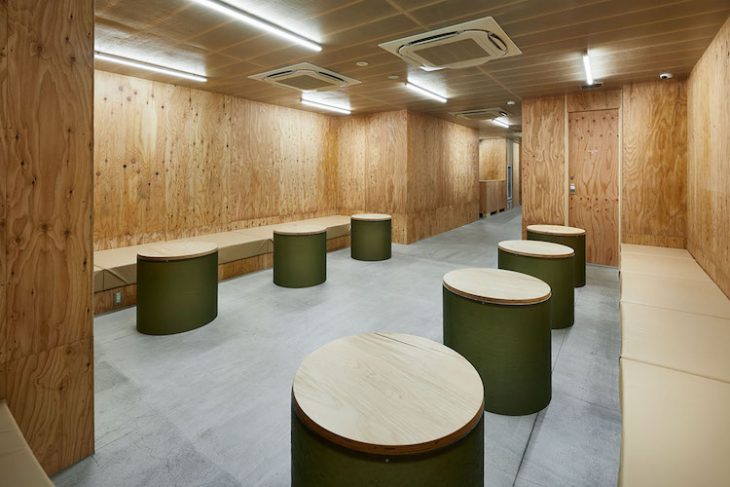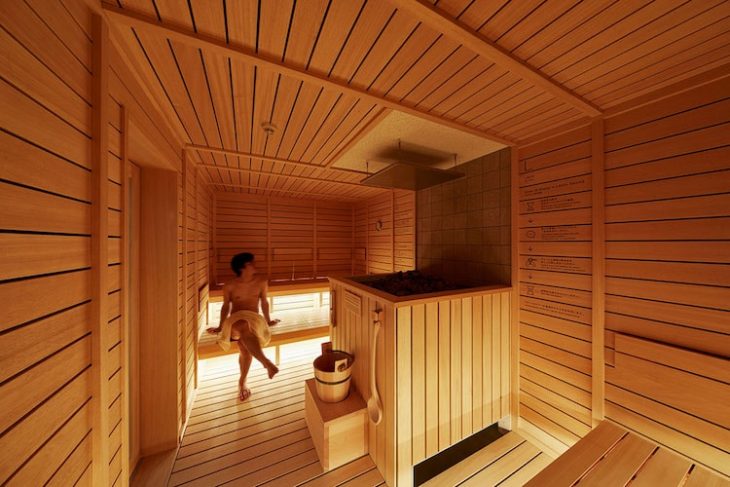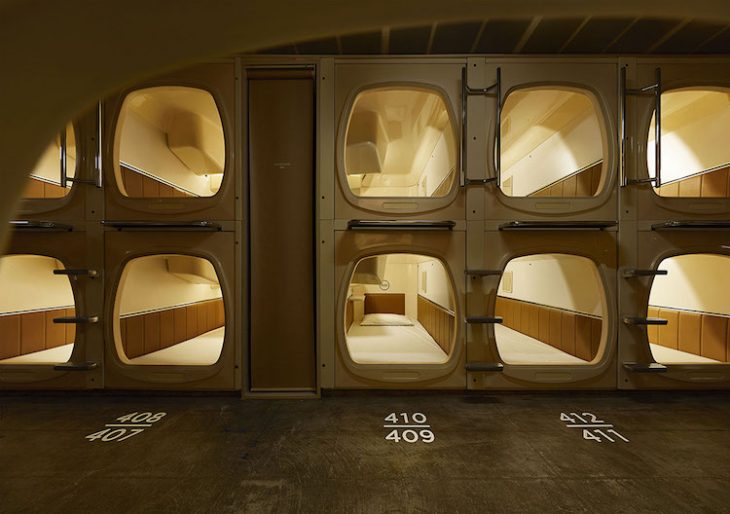 Japanese Capsule hotels offer a cheap, convenient way to provide rest during an overnight stay or shorter, hourly visits. "The color of the existing capsules—an old-fashioned beige reminiscent of the retro design period—was rather difficult to handle," the firm writes. "But we intentionally used it as a base color for the interior to eradicate the impression of the existing capsules."
The Architects used subtle finishes all over the hotel, that bring out the warmth of the space. Plywood cabinetry and shelving, dark concrete floors, and clear FPR (fiber reinforced plastic) have been used in the hotel interior.The woodsy, yet industrial ambient provides visitors with a mix of minimalism and retro finishes.
A sauna was added on two floors. "The existing building was actually not equipped with saunas, but we intentionally recreated the stereotypical image by adding saunas there, while eradicating the conventional impression, to establish a powerful combination of capsules and saunas representing the identity of ℃."
Find more projects by Schemata Architects: http://schemata.jp