First impressions last and this is particularly true when it comes the appearance of a hotel. If the outside area of a hotel looks run-down or does not look appealing, this has the potential to turn away a large number of guests and other visitors. However, if you make some of the simple changes mentioned below, it's possible to reverse this situation.
Read more after the jump: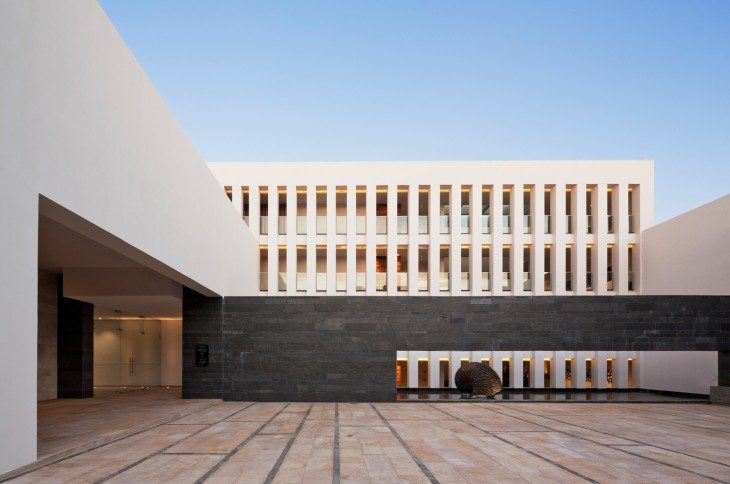 Paving and Parking Surfaces
The paving and parking surfaces outside a hotel usually take up a large amount of space and these surfaces are often the first thing people notice when they visit. This is why it's vital to add new paving and parking surfaces if they are currently in a bad condition or don't exist at all.
Today's businesses have a wide range of different colored surfaces from commercial granite companies to choose from. This simple change will dramatically improve the exterior of any hotel and make it a more welcoming place for visitors.
All-weather Paint
Unfortunately, a lot of hotels look weather-beaten, but a coat or two of exterior paint can bring them back to life. Painting a hotel's walls, doors, windows and other external features will make it look a lot fresher and cleaner, which is what most guests want.

Make Your Hotel Greener
Adding a touch of nature is important. The more natural features that surround a hotel such as trees, bushes and flowers, the more pleasant your visitors stay will be. If you have the space, planting more of these natural features is one of the easiest and most affordable ways to add more character.
Outdoor Furniture and Seating Areas
When guests stay at a hotel, there's a good chance they won't want to stay indoors all the time. Providing comfortable outdoor seating areas and places to relax is a feature that often sets the top hotels apart from their competitors. Hotel owners have a wide range of outdoor seating, tables and other furniture to choose from that make this possible.
Water Features
The soothing and peaceful sounds of flowing water enhance the natural feel of the outside area of a hotel even more. Fountains, bird ponds and pools are just some of the water-related features you can add, that will make the gardens and lawns of your hotel magical places to spend time in.
Outdoor Lighting
Guests spend a large amount of their time in a hotel when it's dark outside. Many potential guests also see your hotel for the first time when it's dark, so it has to stand out from the crowd. To impress guests when the sun goes down, it's vital to invest in the appropriate outdoor lighting to light up your hotel premises and surrounding areas.
If you're a hotel owner who wants to attract guests, investors or people who may want to buy your hotel, it has to look the part. Making positive changes to the exterior of a hotel is not as difficult as it may seem and the tips above will go a long way towards making your hotel a more attractive and desirable place to stay in.
Images from The Grand Hyatt Resort by Sordo Madaleno Arquitectos captured by Paul Rivera