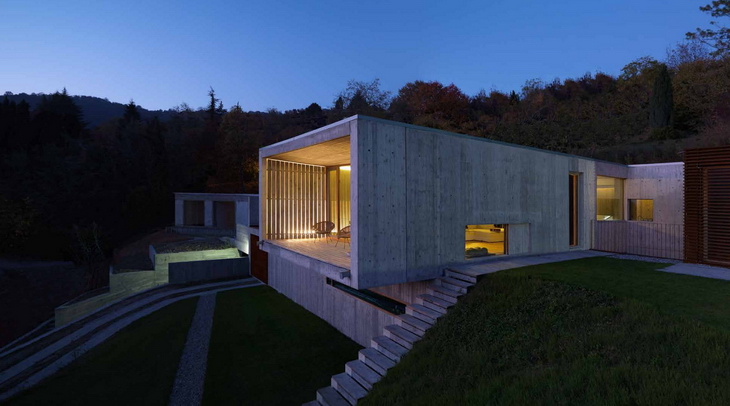 Beautiful project design of Casa Y in Italian town of Turin comes from the drawing board of F:L Architetti studio, for more continue after the break.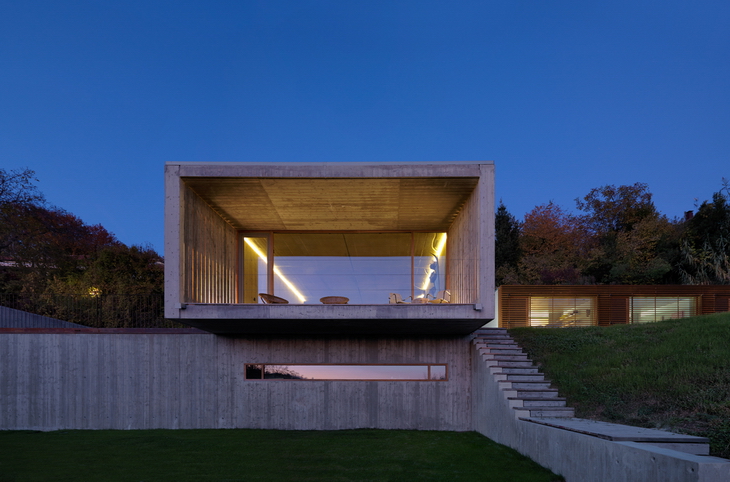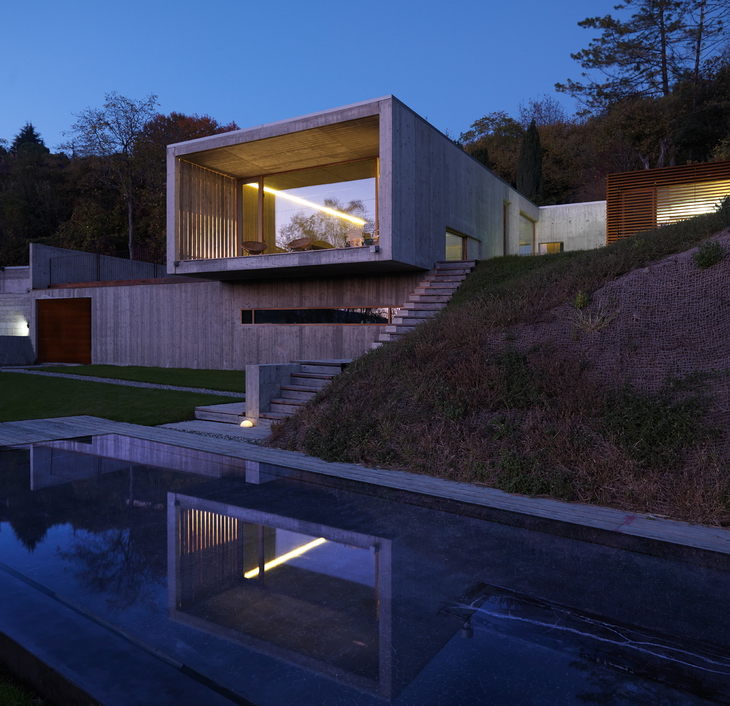 From the Architects:
Set in the hills just outside Turin in northwest italy, this family home is han exercise in combining elegance with rationality, architectural refinement of materials and amenities, and certified energy efficiency. Tucked into the hillside, this discreet volume is regularly marked out by narrow extrema stairs connecting the two levels. at basement level, a central distribution passage leads off to a garage, study, library, sauna and children's playroom.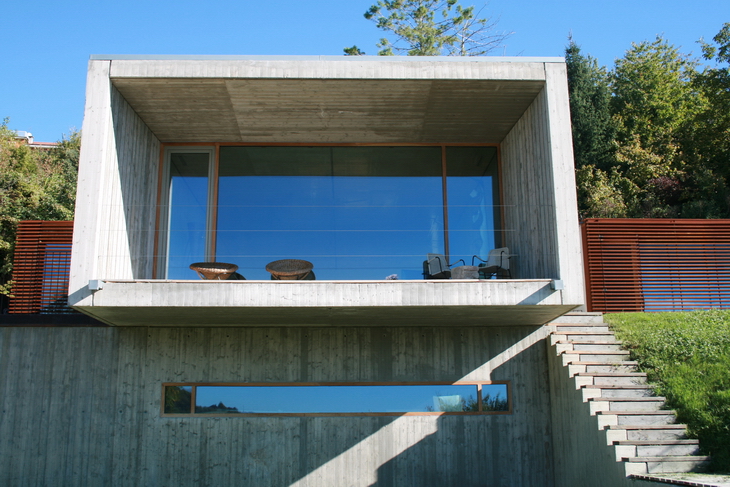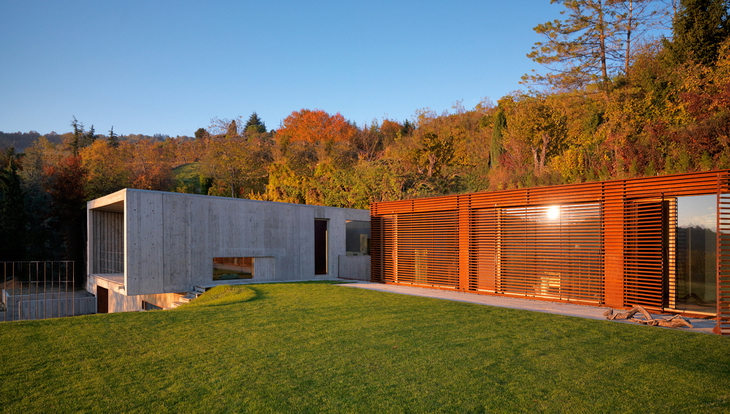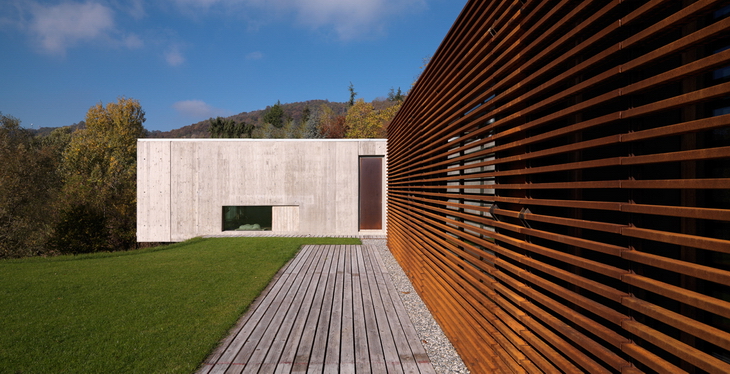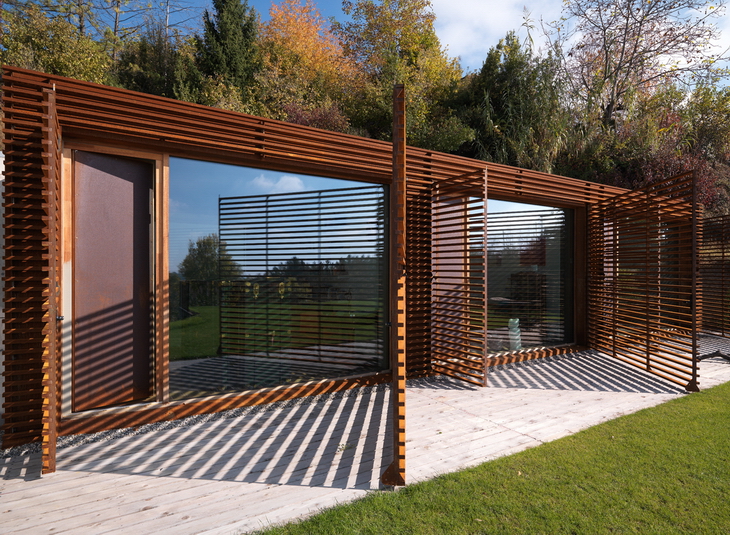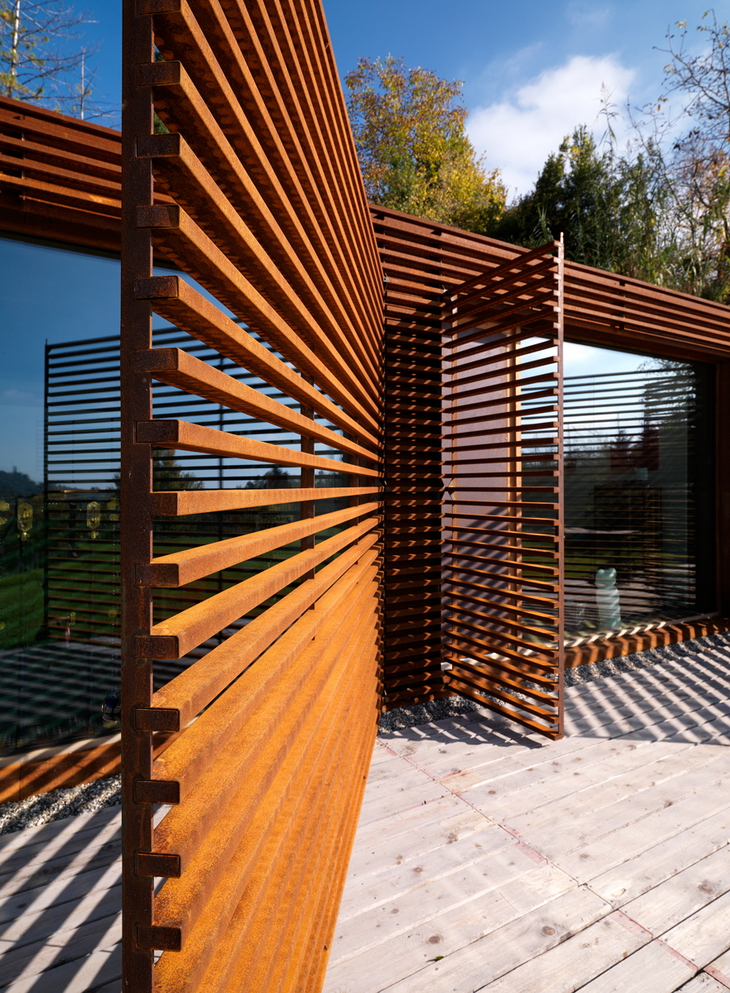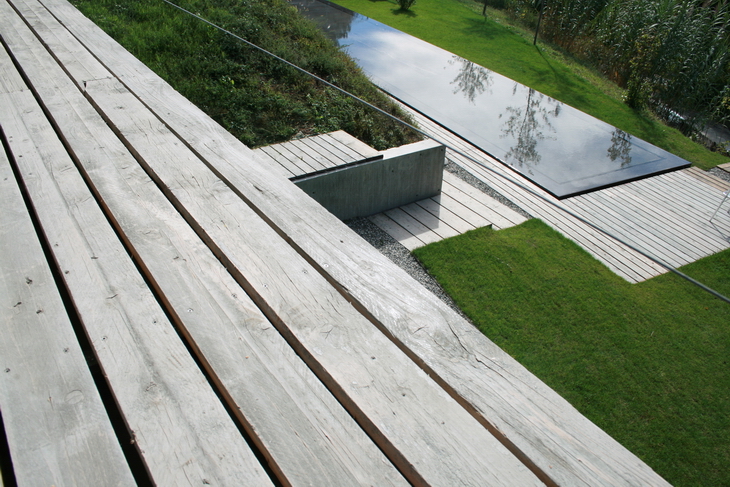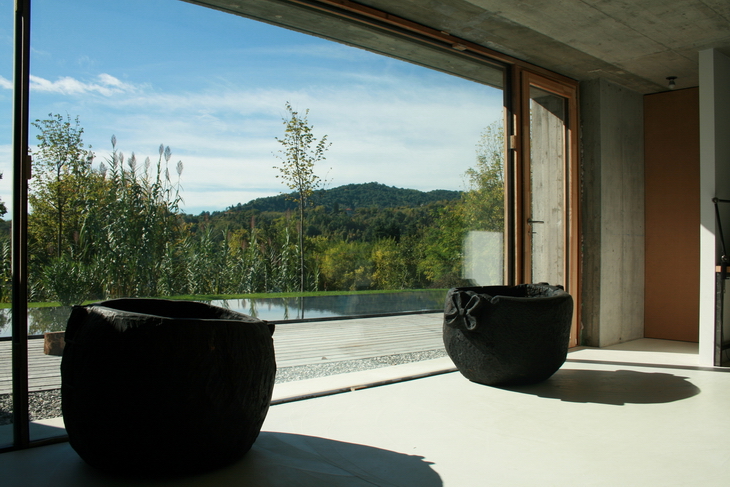 On the upper floor, the programme creates a deliberate contrast between the living area – a large environment whose ample loggia projects outwards from the rest of the building nestled into the sloping terrain – and a night zone overlooking the valley on the south side. a long narrow corridor forms the distribution circuit, its fair-faced concrete walls lit by shafts of light from a skylight running the full length of the passage way. Tall narrow windows at the end of the corridors of both east and west wings are a natural continuation of the skylight, giving vistas onto the landscape outside. Slanting shafts of light also offset the smooth white concrete walls of an internal staircase whose graduated coloured steps and central position – hung from the ceiling slab – turn it into a striking interior décor feature. The bedrooms on the southeast side give onto the only piece of flat grassy ground. a boardwalk made from recycled formwork forms a patio area in front of each room. Sunscreens of horizontal cor-ten slats shielding the full- height glazed façades open out 900 to create a secluded area in front of each room. Slat inclination has been calculated on the basis of the sun's summer and winter angles for optimum shielding.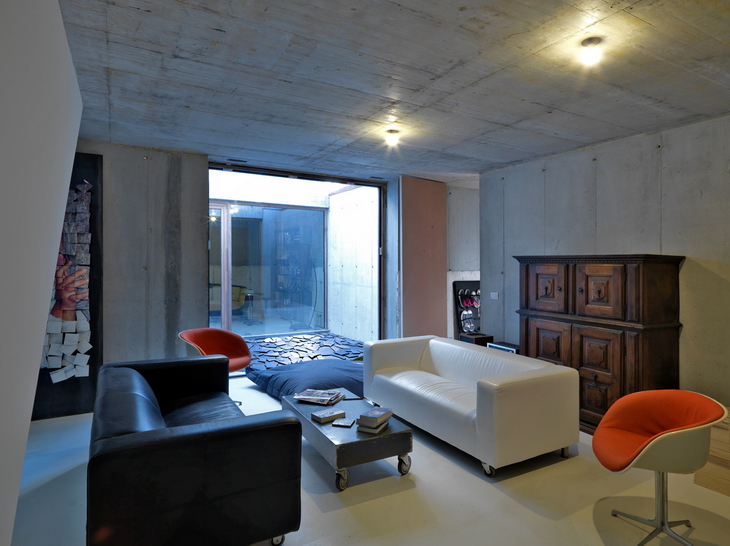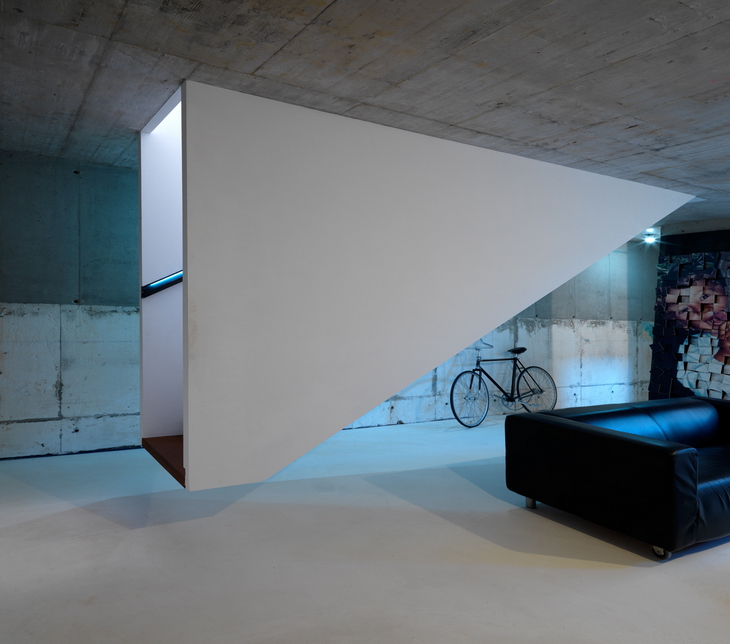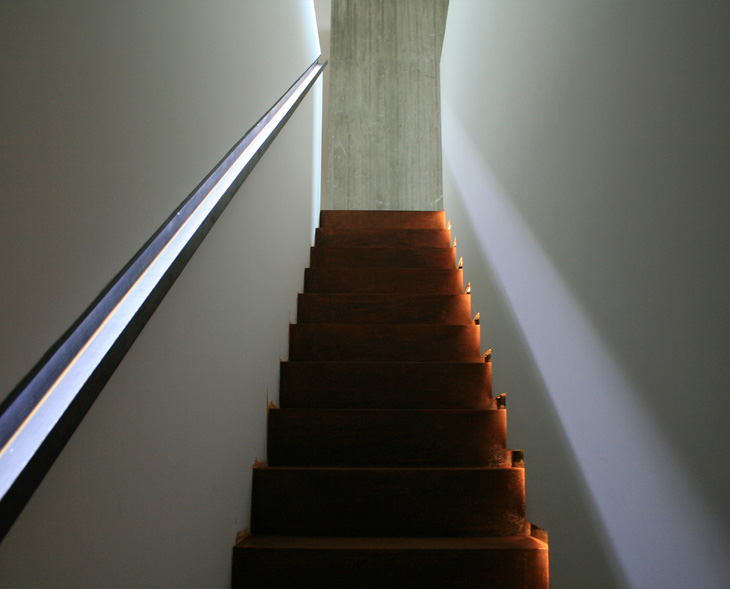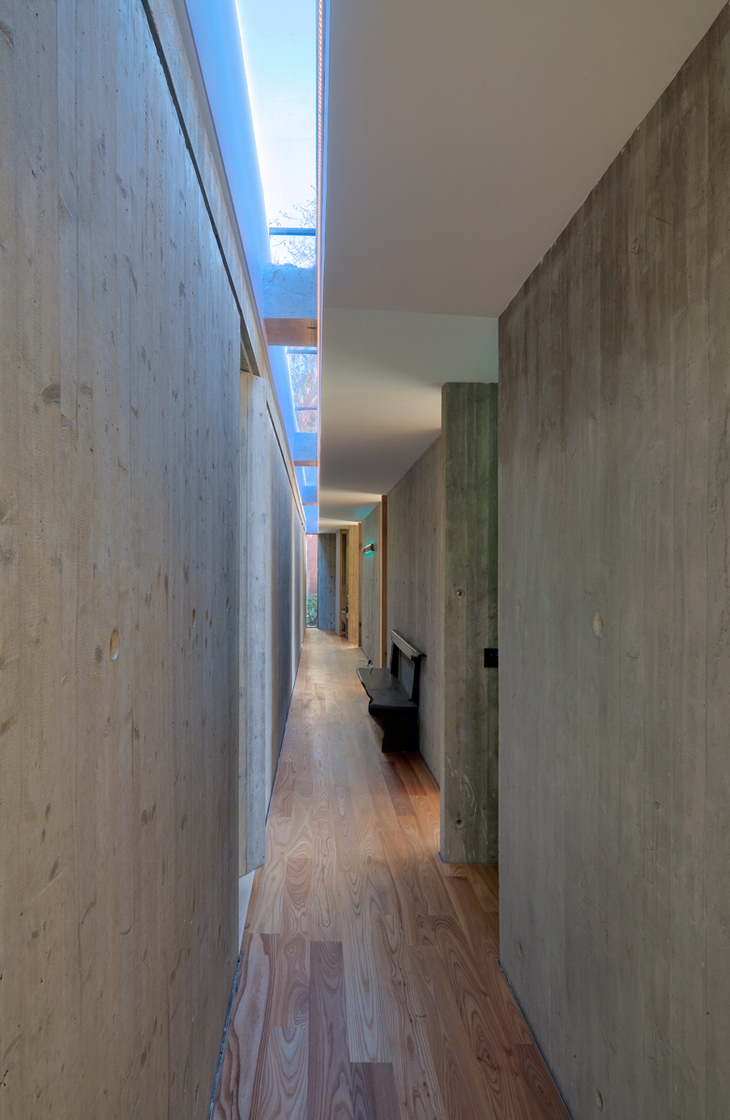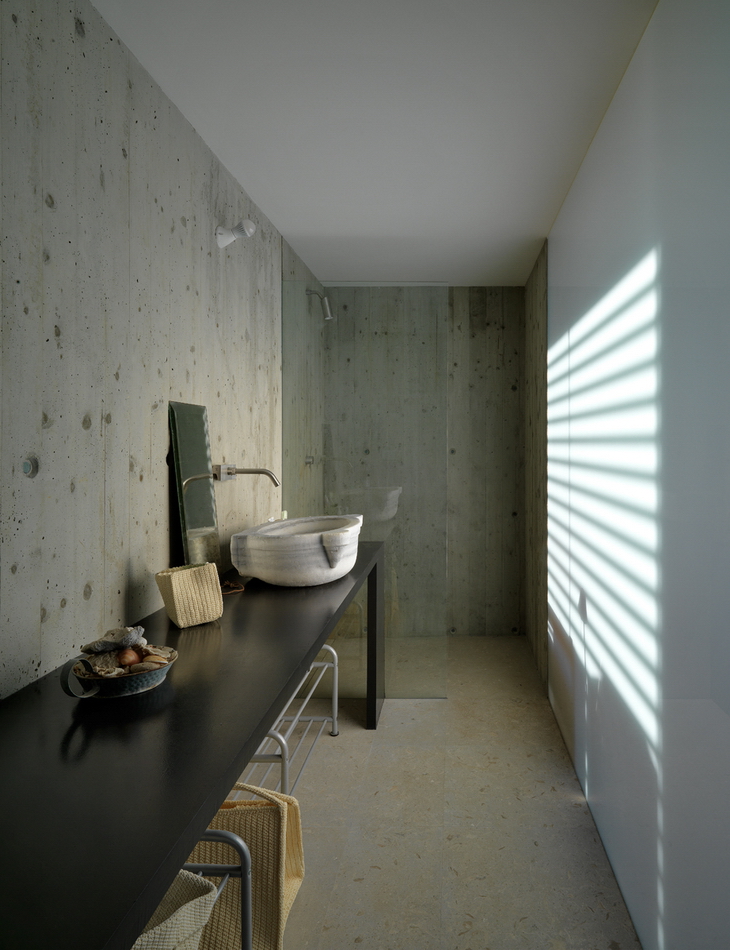 deceptively simple, the building's geometry is posited on refinement and elegance. This is evidenced by the juxtaposition of materials like fair- faced concrete and steel, and the contrasting textures and finish of the unrendered concrete walls: silky smooth on the lower floor on account of the steel formwork used, and rough and rustic on the upper floor, patterned by timber formwork. contrasting textures are also a feature of the interiors. interior doors made from stripped formwork add to this juxtaposition. in the night zone, each environment has its own 'water zone'. The fair-faced concrete of the walls also forms the bathtubs, contrasting to great effect with the satin-finish steel faucets and stone washbasins.
Project: Casa Y
Designed by F:L Architetti
Area: 420.0 sqm
Location: Turin, Italy
Website: flarchitetti.com
Photographs: Daniele Domenicali, Fabrizio Caudana