Creating a home that is functional and accessible for somebody with a physical disability does not mean that it has to look utilitarian or lifeless. As well as ensuring accessibility, it is also important to make sure that rooms like the bathroom and kitchen are designed in such a way that they are easy to use for everybody that needs access.
There are some elements that you may not have considered, such as the width of doorways and whether they allow for wheelchair access, and having a home wheelchair demonstration from a company like Allied Mobility can help you to identify other potential problem areas while ensuring that your modifications have been effective.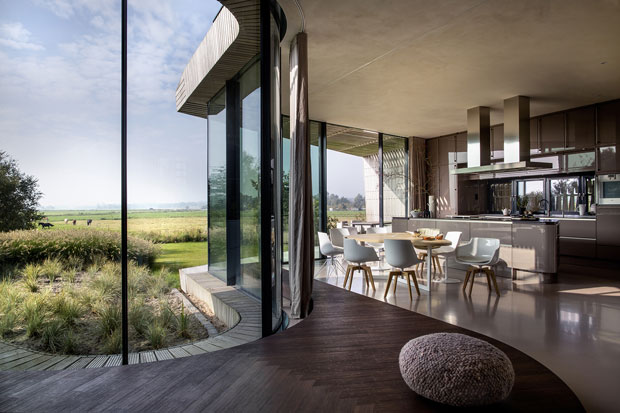 Access to the home is obviously important. Ramps to the front and back door can prove very beneficial to wheelchair users, while grab rails can be used by people with walking sticks and other walking aids. With ramps, you should ensure that the ramp itself is not a danger; some materials can become slippery when they are wet, and there should be a run off at the top and bottom so the person using the ramp can stop safely while they open or close the door and get ready.
Some bathrooms offer only a confined space, but it is possible to adapt even these small rooms. Grab rails and lift rails can make it easier to get in and out of a wheelchair, or to get on and off the toilet. Hoists may be used to help the person get in and out of the bath, while an elevated toilet seat and an appropriately placed sink may prove vital.
The kitchen is another area where height matters. Units need to have space underneath so that a wheelchair user can get under them. If you remove the cabinet door from under the sink, remember to ensure that good quality insulation is placed around the hot water pipe, to prevent the user from burning themselves. Items should be placed in easy reach, while features like sliding chopping boards and other sliding items can make life a lot easier. Some companies specifically create inclusive kitchen designs and are worth looking into, even if only for inspiration.
Check the width of doorways, ensure that locks and handles are the right height and easy to use, and consider having an electrician install plugs and fittings at a more appropriate height than ground level. It can be very difficult to design a house for somebody in a wheelchair without living with them first. Ask them to keep note of the things that they struggle with and look for innovative designs to help combat these problems. Even Lifetime Homes, which are designed to be accessible for disabled and non-disabled people, may need some modifications.