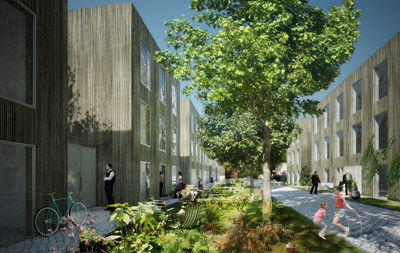 Project: Neue Hamburger Terrasen
Designed by LAN Architecture
Program: Master Planning + Housing
Location: Hamburg, Germany
Client: IBA Hamburg
Project Size: 1.5 Hectares
Website: www.lan-paris.com
German City of Hamburg based housing project marks yet another impressive addition for Paris based LAN Architects. View more images and architects description after the jump.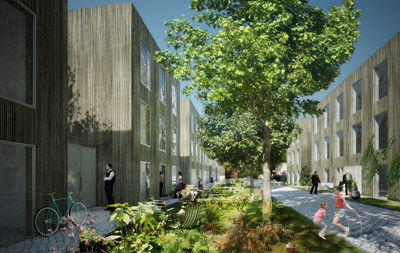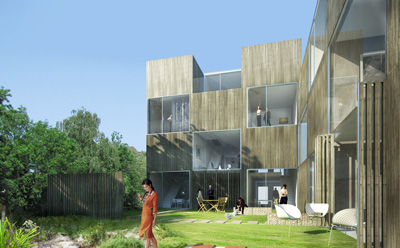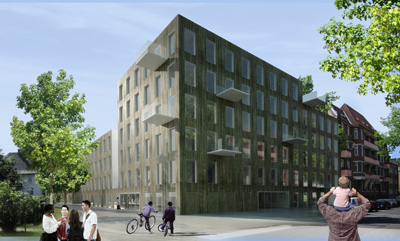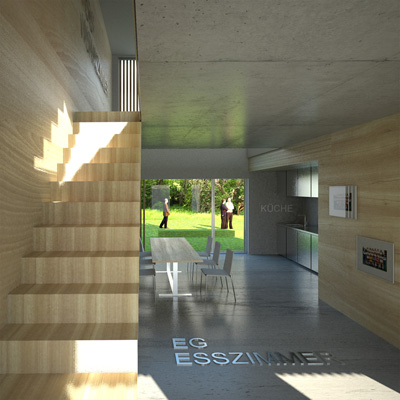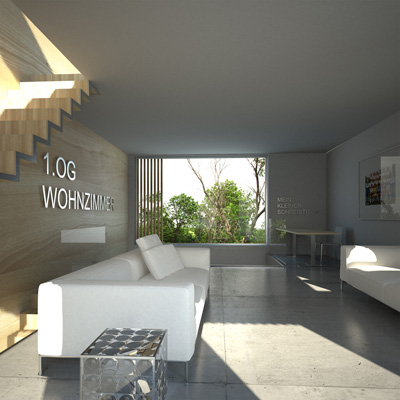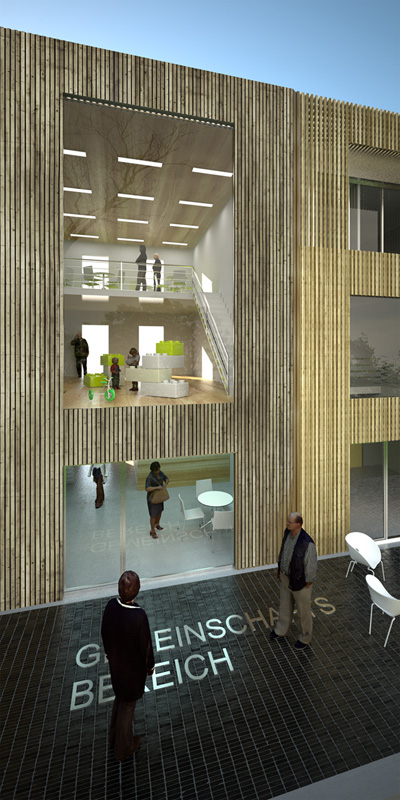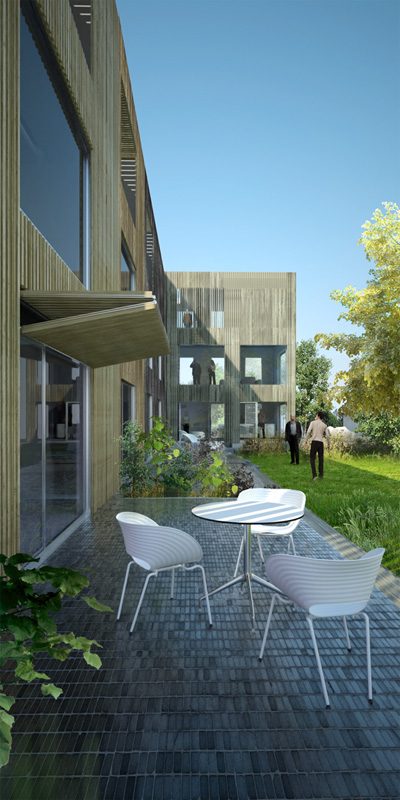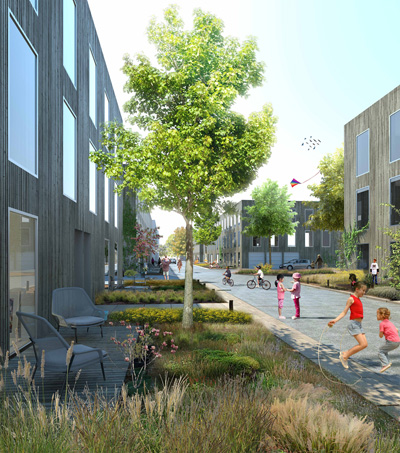 The design contest NEUE HAMBURGER TERRASSEN has been promoted by the IBA HAMBURG (Internationale Bauausstellung) an International exhibition that will take place in 2013 with the purpose to rehabilitate the industrial district situated on the south of the river Elbe in a residential area and to integrate it to the city of Hamburg. 20 European architecture studios have participated in the sketch phase of the urban master plan.
Paris based LAN Architecture have won the first prize and will realize the first phase of the project until 2010. The first prize is shared with BASE Landscape Architecture, Raissi – Bidard and Frank Boutté HEQ consultant, also from Paris. This phase includes the construction of the North section of the master plan with the realization of 80 housing units on a surface of 7000 sq. m and for a cost of 10,000,000 Euros.
In the NEUE HAMBURGER TERRASSEN project, LAN Architecture makes reference to the typology of the social and workers residences (Terraces Houses) to restore a contemporary version. The studio developed a plan integrating different typologies from individual houses to collective residences.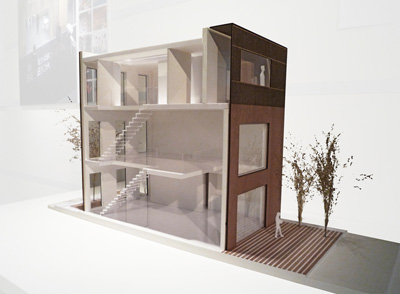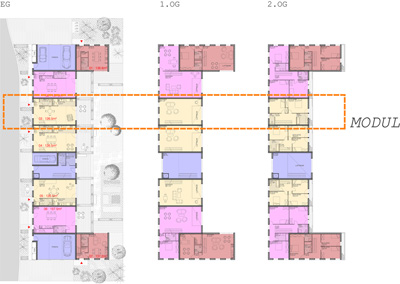 The project consists of a five story corner building on the north side creating a connection with the existing fabrics and of a series of U-shaped housing blocks, opening to the external green spaces and with an enclosed common green space. Each block contains multistory single-family houses both oriented to common spaces and to the street. The design limits car circulation with accesses to common parking along blocks sides to entirely devote the street to pedestrians. The street becomes an extended space to "live". Particular attention was paid to neighborhood relations and to create collective "sociability" spaces.
Buildings façades are very homogeneous, classic and regular creating a unitary image for the whole district.