Project: Krifa
Location: Aarhus, Denmark
Website: www.3xn.dk
Danish practice 3XN has designed a human oriented building as an outstanding proposal for the new head office housing Krifa (the Christian Trade Union in Denmark), this space focuses on community as well as individual needs for closeness and contemplation in a working environment.
For more images and architects description continue after the jump.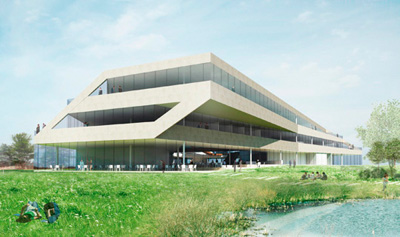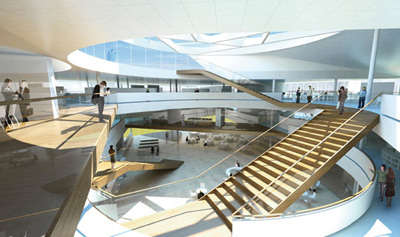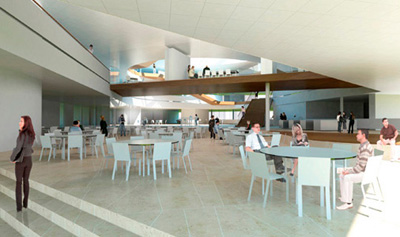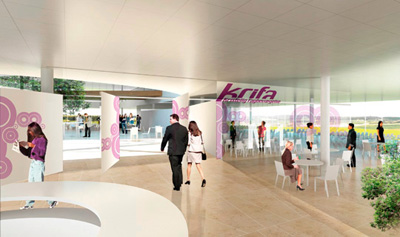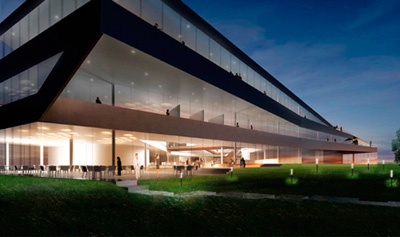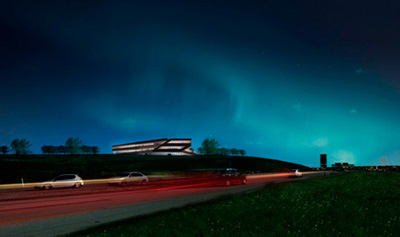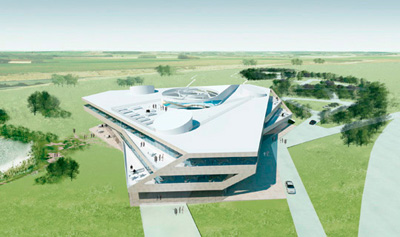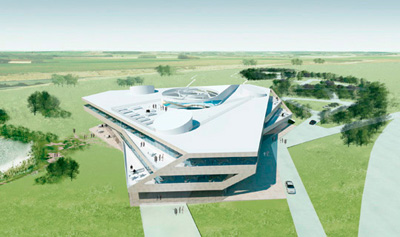 The building is shaped like a propeller rotating around its centre-line and drawing the surrounding landscape into the structure. This shape implies a 360 degree panoramic view, and means that the building doesn't have a back side to it. The interior's open foyer invites employees as well as visitors into the heart of the building; the atrium. Public functions like the service counter, a conference centre and a café are placed on the ground floor, whereas the Trade Union's administrative facilities are placed on the second and third floors.
The atrium with the main wooden staircase ensures that light and openness are distributed through the building. The rotation of the floors creates a dynamic atmosphere with a number of terraces for breaks, contemplation or informal social meetings. 3XNs proposal offers a significant design with a clear expression; enriching the local area and framing the respectful nature of meetings between the people working for this unique organization.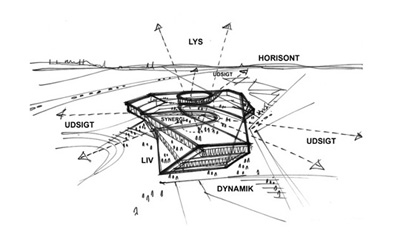 Size: 11,500 m2
Budget: € 22 m
Competition: 2010
3XN Team: Kim Herforth Nielsen, Michael Kruse, Tommy Bruun, Per Damgaard-Sørensen
Engineer: Niras
Contractor: Dan-con, HS Hansen, Brøndum Landscape Architect Schønherr KS