Uber have unveiled new plans for uberAIR, the upcoming airborne electric taxi service in collaboration with NASA. They unveiled a prototype for a low-flying electric taxi and a series of Skyports as conceived by six architecture, engineering, and construction companies.
The Skyports serve as departure and arrival points for uberAIR's electric vertical take-off and landing vehicles which they plan to begin testing in 2020. Designed to be located in high traffic areas, the skyports will serve large crowds in a short time. will have a capacity for 4,000 passengers per hour over a three-acre footprint.
UberAIR Skyport Concepts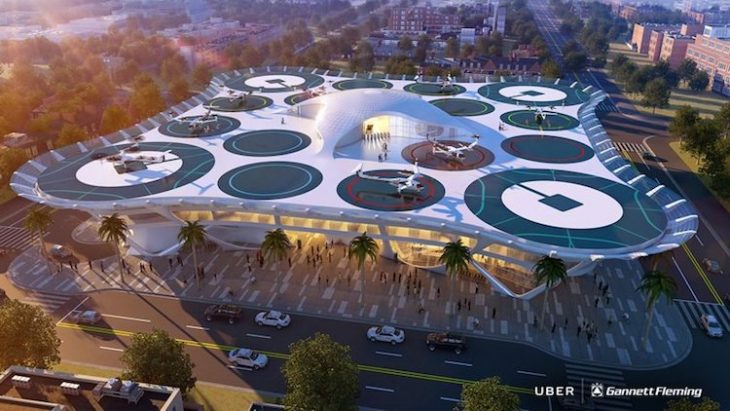 Take a look at several inspiring concepts. The Beck Group and Humphreys & Partners drew inspiration from nature—a beehive to be exact—for their concepts. Corgan, for example, seized the opportunity to integrate public space into their design, with raised platforms naturally creating open plazas for pedestrians.
After initial testing in 2020, uberAIR is expected to move to market in 2023. Los Angeles and Dallas will be the first launch cities.
Uber:
Website