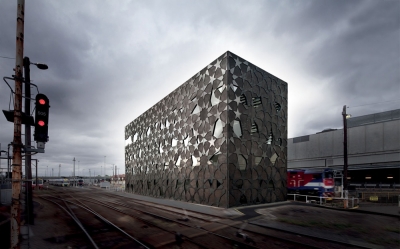 Project: The Yardmaster's Building
Designed by McBride Charles Ryan
Design Team: Rob McBride, Debbie Ryan, Drew Williamson, Andrew Hayne, Fang Cheah, Michelle James, Scott Crowe, Johanna Brunner, Angela Woda, David Fraser
Area: 1 350 sqm
Location: Melbourne, Australia
Website: www.mcbridecharlesryan.com.au
Photographs: John Gollings
McBride Charles Ryan won Victorian Chapter Annual Awards in 2010 and latest Award for Public Architecture for their design of The Yardmaster's Building located in Melbourne, Australia. For more images of this sparkly project continue after the break: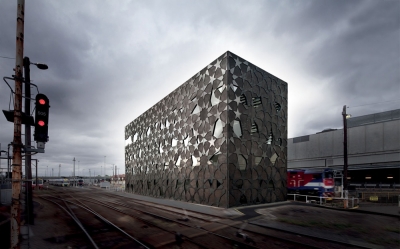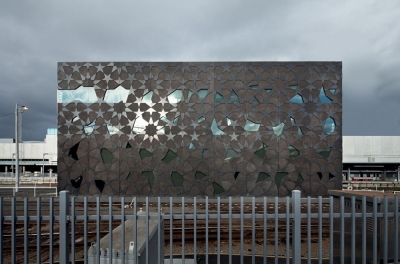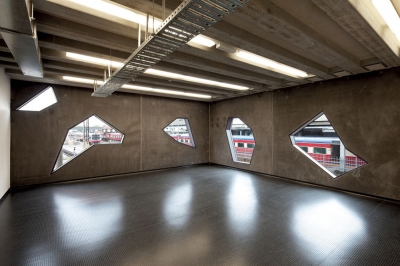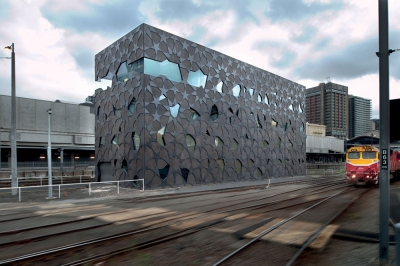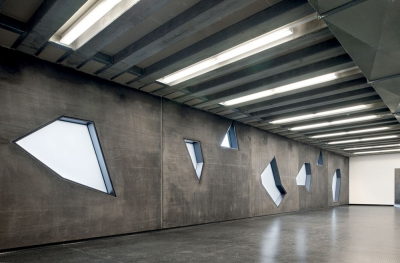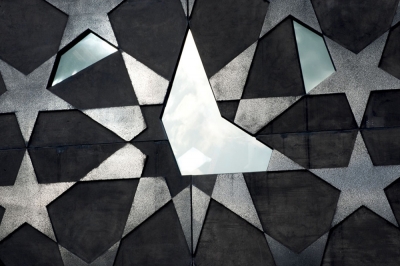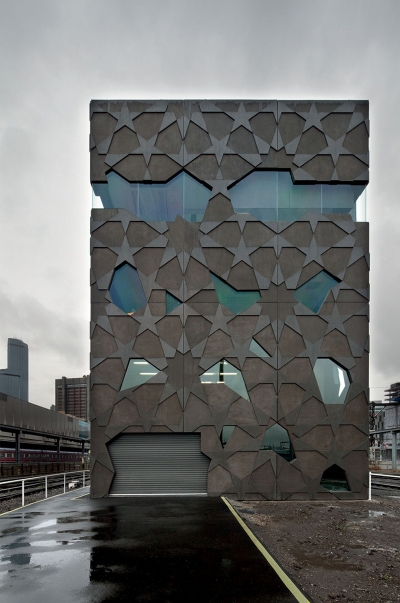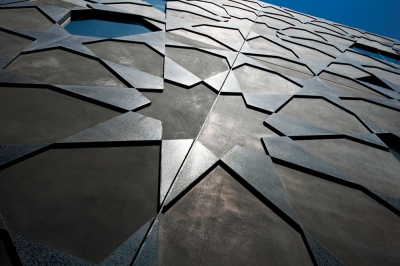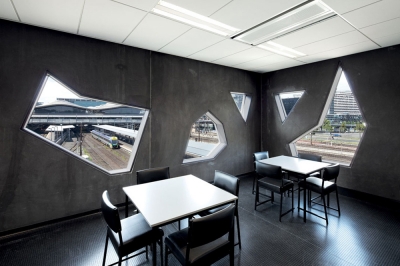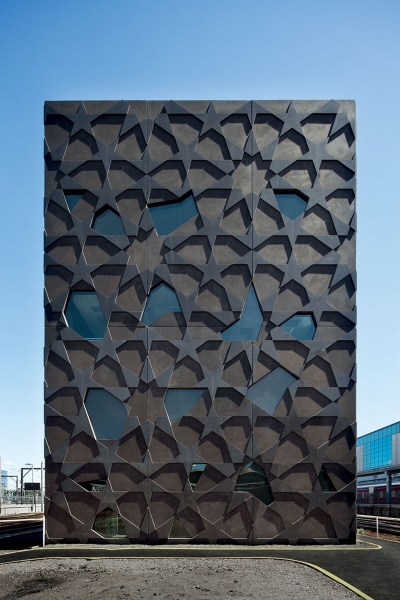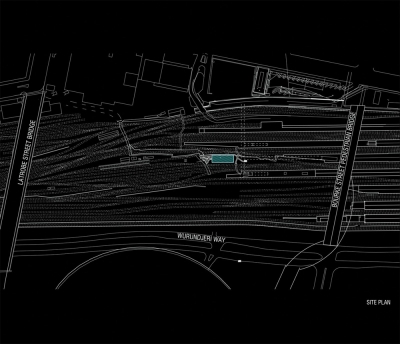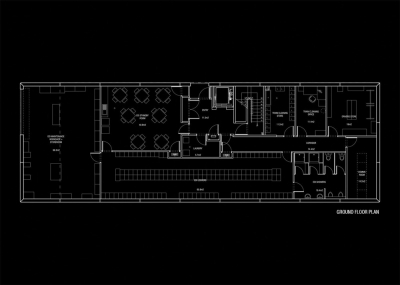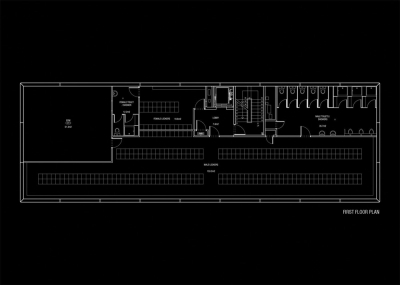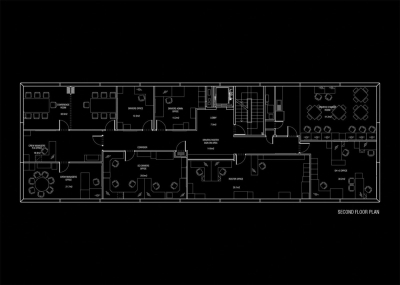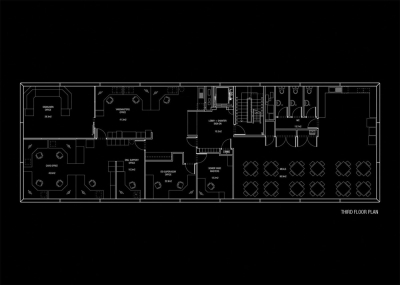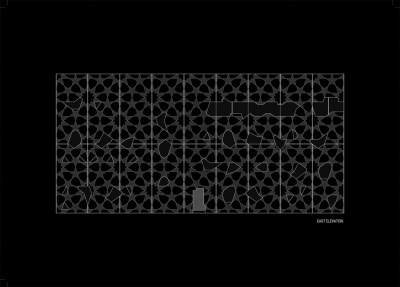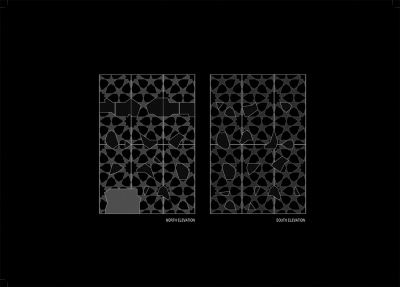 From the Architects:
The Yardmasters Building confidently presents itself as a 'public' entity. Viewed in the round, it offers itself back to the city as an exquisite, mysterious box: a jewel in the junk-heap. The project involved extensive consultation with representatives of the diverse users, their respective union representatives, and management and associated authorities. So that the building's public interface would not be contingent upon the inevitable machinations of this complex stakeholders mix, the planning was contained within a simple flexible shell. Internally, the building is robust and matter of fact. A rational system of glazing integrated with the repeated external pattern allowed each room to have at least one beautiful and exotic window. The cost and complexity of constructing within a rail environment is considerable. As it ages, the patina of the facade will express its environment, as if it had always been there or simply emerged from the ground.

This building is moody. With the Melbourne weather, these moods change rapidly. In providing interest and delight to the rail experience, this 'Southern Crustacean' is a building that says that public infrastructure matters and, by extension, that the public matter.